The most common complaint I hear from people trying to raise money is that they don't have enough time.

"There aren't enough hours in the day"
"I can't get everything done"
"I'm just one person"
"How do those other nonprofits get it all done?"

Sound familiar?

Here's some good news: you'll never get it all done.

That's right – you'll never get everything done that's currently on your list, so let it go, Elsa.

Instead of trying to get it ALL done, focus on getting the RIGHT things done.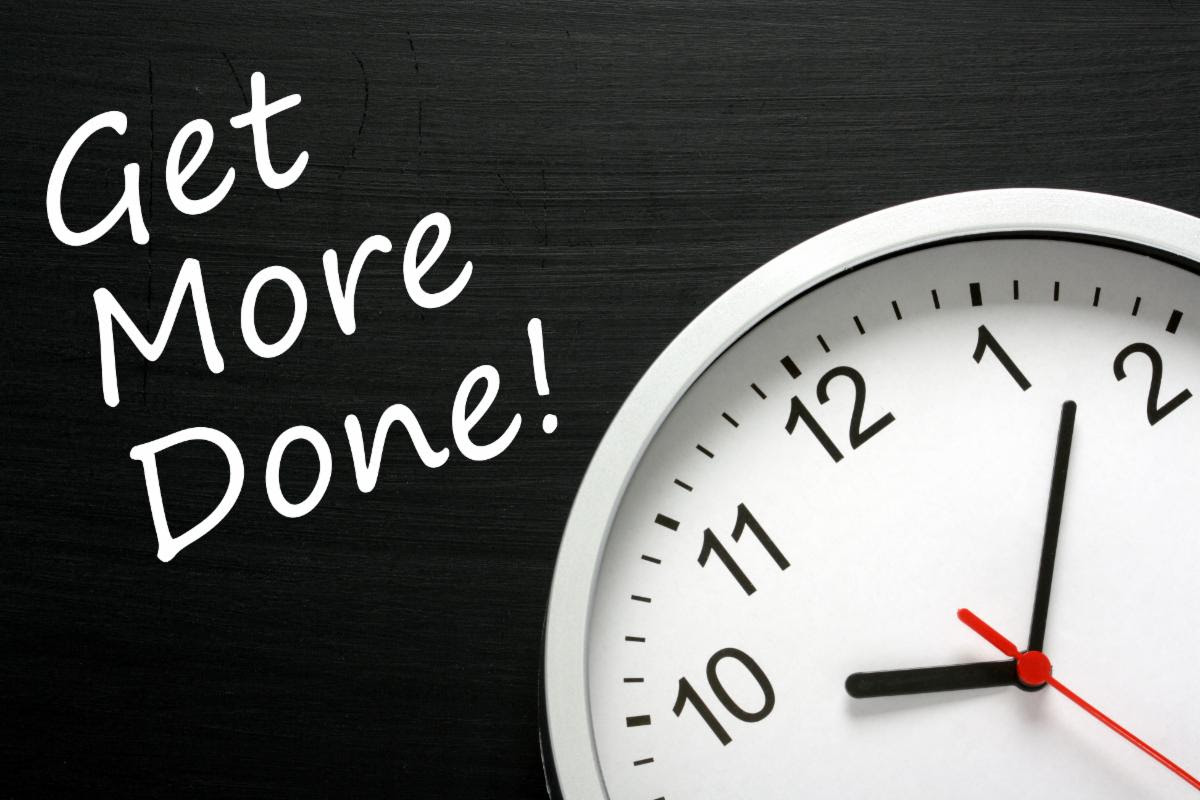 That's a big, game-changing difference. And it's good news for those of us who feel the pressure to do it all.

The key is to focus on the things that will move you faster toward your goals.

While you think about that, let me give you some practical advice to recover lost time during the day.

Here are 10 common time wasters in fundraising along with some ideas to overcome them.


1. Alerts

How many beeps, bells, and whistles are blaring at you in a typical hour?

(Maybe even as you're reading this!). You know what those are? They're a Giant Distraction. So, turn them off.  They're interrupting you, which causes you to need up to 500x the amount of time to get things done.

When you need to get something important done, turn off your phone and shut down your email so you can concentrate for a little bit. If anything major happens in the world, someone will come tell you. You'll be way more productive when your focus isn't interrupted by all the bings and buzzes.

I find that not only do the alerts break my focus, but I get really irritable. So, if you're the person I talk to at 3 o'clock after I've been trying all day to get something done, and I don't exactly sound happy, that's probably what's going on for me. I bet I'm not alone – I bet this happens to you, too.

Stop the interruptions, turn off  the alerts, and reclaim your focus.


2. Social Media Black Hole

Is this you? You log on to Facebook just to "check in" and 2 hours later you're watching a video of a cat in a shark costume riding a vacuum cleaner.

Social media is a great tool for connecting and communicating, but it can also suck a lot of your time and attention.

You don't need to constantly update your status or lurk around to see what other people are up to.  Honestly, I find that the more time I spend on social media, the worse I feel. Between the negative political rants, people posting their amazing vacation pictures (which leave me with trip envy), and all the other craziness, it all starts to drag me down.

Here's what you can do to not get lost in the social media black hole: have a plan.

Know which social media platforms you want to use, what days/times you'll post, and what content you'll post. Then when you log on, you should be able to post, comment on a few things and respond to messages in just a few minutes. If you stay online any longer than that, you're playing. Nothing wrong with playing, just don't do it on work time when you need to be getting other things done.

If you're not sure you can trust yourself, set a timer for 5 minutes. When the timer goes off, you're done. Easy, peasy.


3. Unprepared Volunteers