It takes time to plan and execute a stellar campaign to raise money to fund your ongoing operations.
And for those working in a small nonprofit, time is your most precious resource.
When was the last time
You had an empty "to do" list?
Had time to just sit and think?
Felt all caught up?
That's what I thought.
We're all trying to do more (usually with less) and it leaves us crunched for time.
Here's my list of 12 cool fundraising tools that will help make work easier and free up some time to help you raise more money. I use many of these and so do my clients (just so you know this isn't some random list I grabbed somewhere).
1. Canva. Canva is our go-to tool to create simple graphics for everything and anything.  It has templates ready for Facebook headers, Twitter posts, Instagram and more, and it's easy to use. Just upload your logo or photos, add some text and bam! You have what you need to help spread the word about your nonprofit without paying a high-priced graphic designer. They have a nonprofit version that will give you free access to all the things the rest of us have to pay for. www.Canva.com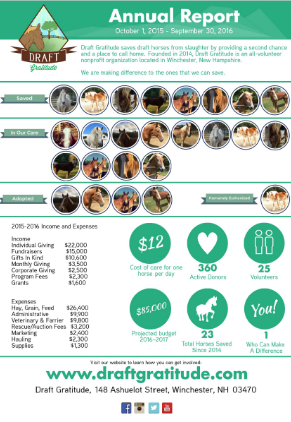 2. Piktochart. Infographics are a great way to convey a lot of information easily, and Piktochart will help you feel like a pro. You can easily create professional-quality infographics with their themed templates. My first infographic took me about an hour to create and most of that time was thinking about what information I wanted to include. Becky Roy over at Draft Gratitude uses Piktochart to create a one-page annual report and it is fantastic! www.Piktochart.com
3. Animoto. Video is HOT right now and a great way to give your donors a more emotional experience with your programs. Animoto will let you easily create videos from photos and video clips into a slide show set to music. You can then share those videos on Facebook, YouTube, or other social media, or share them in an email blast. Animoto offers a free trial then paid plans at just $8/month. www.animoto.com
4. Powtoon. Don't we all love cartoons? Isn't that why Disney is so successful? Powtoon lets you create your own animated videos with drag-and-drop templates. The hardest thing about Powtoon is writing the script! You can see some of our Powtoon videos on our YouTube channel or click the image to see one that one of our Mastermind clients created. www.Powtoon.com
5. Facebook Live. Facebook loves video! Anytime you share video on Facebook, you'll see your engagement numbers go up. Want to get even more interaction? Try Facebook Live. I know, live video can be scary. But you can test it and change the settings so that no one will see it if that makes you feel better. Jot down what you'd like to share, then open your smart phone to a new Facebook post, and hit the Live button. After you do a couple, you'll develop some skills and you'll find that it isn't so hard. Use Facebook Live to show people your programs in action, update your audience from your event, and more.  https://live.fb.com/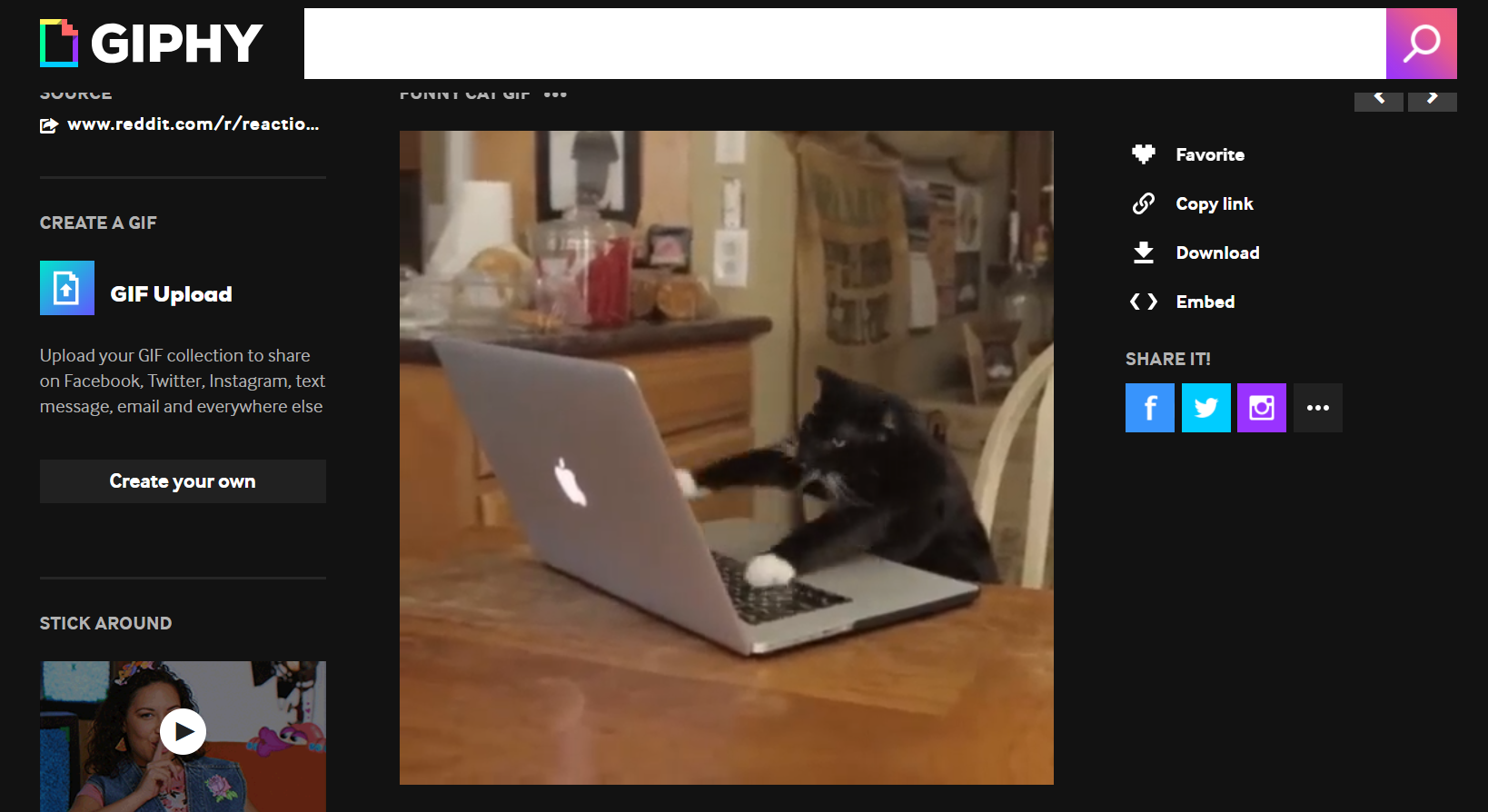 6. Giphy.  Gifs are those great little 2-6 second videos or animations that grab your attention online. They're great for social media – Facebook has added a GIF feature now so you can include one in a comment or post. You can make your own for find tons of cute ones ready to share. www.giphy.com
7. Bitly. Sometimes you have something you want to share online from your website, but the link is really long and not memorable. That's where Bitly comes in. It's a handy-dandy link shortener and can also measure the number of clicks. So let's say you're having an event. You create a page on your website for the event and it has a long url. Run it through Bitly and you'll now have a very short link to share on social media, plus Bitly will count the number of clicks you get through the link. Cool? Oh and it's free. www.Bitly.com
8. Buffer. Buffer is an easy way to schedule posts for all your social media platforms so you can be online all the time without actually being online all the time.  Connect your social media accounts to Buffer, then manage everything from one dashboard. Buffer will even tell you which posts are performing best. Start with a free account and see how you like it. (We love it!). www.Buffer.com
9. Dropbox. We love Dropbox for cloud-based file storage and file sharing. It's easy to use and works well when everyone isn't necessarily in the same physical office to share a server. Also provides file backup, too.  You can download the DropBox app for your smart phone to access your files anytime, anywhere. Free starter account. www.DropBox.com
10. Survey Monkey. Want to ask donors or prospects some questions to gauge how they feel or what they think? Survey Monkey is a great tool for that.  It's easy to set up – just load your questions into the template, decide what kind of answers you want (multiple choice, yes/no, etc.), then finish up and send the survey link to your list. Free basic account. www.SurveyMonkey.com
11. Amazon Wish List. Sometimes people like to give stuff more than they like to give money. And if there are specific things you need for your program, a Wish List can make sure you get the right brand, size, color, or style you need. Easy to set up and free. Our animal rescue clients love using these to get food, toys, and other things they need. www.Amazon.com.
12. Foundation Center database. Find private and corporate foundations with grant opportunities that match your program needs. Search by keywords to find grants in your geographical area or that want to fund your work. Some free searching capability online or find the nearest Foundation Center office or collaborative collection to access the entire database.
https://fdo.foundationcenter.org/
Also don't forget Google is your friend. You can look up and find just about anything using good old Google.
There are dozens of other cool fundraising tools out there, but remember that the tool is only as good as your ability to use it.  So, spend a few minutes and get to know your tool, then squeeze as much productivity as you can from it.
It might take a few minutes up front, but it'll save you time later and that's time you can use to raise money for your small nonprofit.