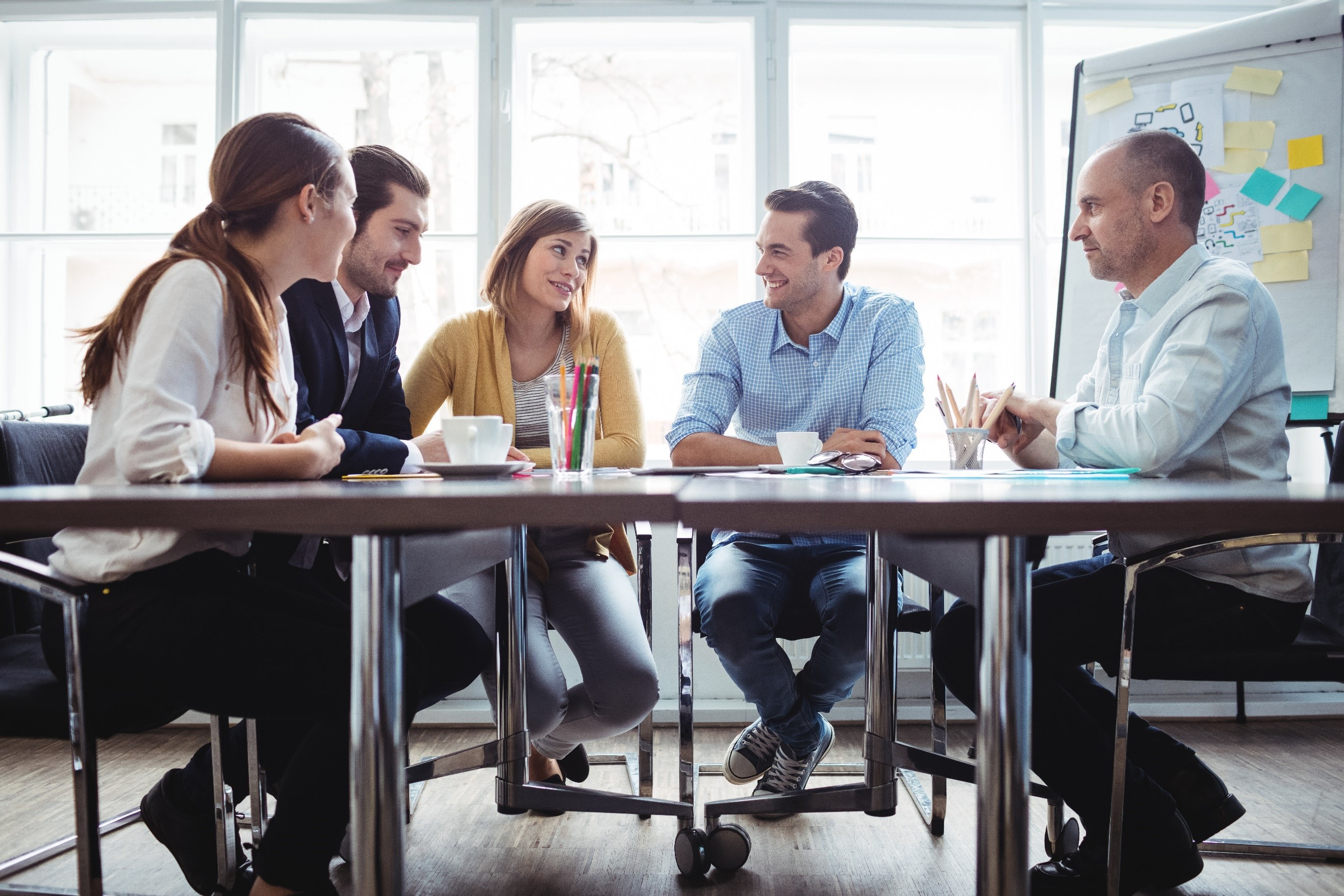 Congratulations! Things are growing and it's time to get help – that means hiring staff for your nonprofit.
Getting help isn't always easy, especially if you like being in control. The key is to realize that you can still be in control AND get help – you can structure jobs so the person is doing what you need them to do and to the level of quality that you want.
It's about the standards you set for recruitment and job performance.
That means you don't want just anyone and you want to be prepared before you start recruiting, no matter if you're hiring staff, getting volunteers, or looking to outsource.
Before you hire…
Step one in hiring staff for your nonprofit is to clearly define what you need.
It's not the sexiest task on the planet but do it: Write a job description.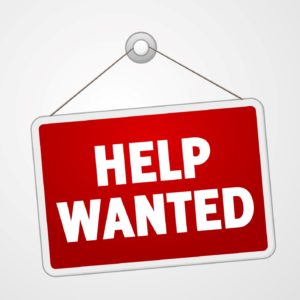 In that job description outline the tasks the person will be doing, who they will report to, and what skills/qualifications they need. Include things like "must be able to work flexible hours" if that's needed and "must be able to lift 20 pounds" if you expect them to go pick up in-kind donations.
Set expectations for what you need done in the job. Don't think "I just need help" and expect the person to suddenly become a do-it-all. It's easier to hire for a specific job and be successful.
Be clear about what success will look like and the minimum acceptable job performance you'll accept. Most people want to do a good job, and if you can set the expectation up front of what's required, you'll be more likely to get what you're looking for. You might need to coach your new hire to hit your quality standards, so be ready to support them as needed.
Employee or contractor?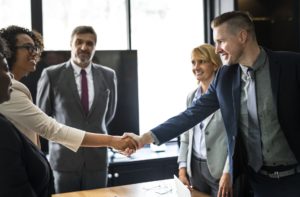 You can hire someone as an employee or a contractor to do a particular job, but there are important legal differences in the United States. If you're outside the US, check your countries laws for more information.
For the employee, your nonprofit will withhold income tax, Social Security, and Medicare from their wages. For the independent contractor, you do not.
According to the IRS, there are 3 general criteria:
If you train the worker and direct their work, including hours of work, tools to be used, specific tasks to be performed, and how the work is to be done, the person is an employee. If the worker can set their own hours and needs little to no direction or training, they may be a contractor.

If the worker can work for you and others (client-type arrangements), they may be a contractor. If they can only work for you, they're an employee.

If the work done is core to your nonprofit's mission, the person is probably an employee. For example, someone working every day as a kennel worker in your animal shelter is an employee. Someone you hire to build fencing for the shelter may be a contractor, especially if they're building fencing for other organizations.
Don't hire someone as a contractor simply to avoid paying taxes. You may be at risk to pay back taxes if the IRS audits you. Get an accountant to help you and set up the person as an employee.
Your first 90 days with a new worker
Once you get a new person on board, it's important to start off on the right foot.
Be ready for them on their first day and be prepared to spend time with them showing them around. A well-thought-out orientation can make sure they have all the info and background they need about your organization and your mission.
The best orientation I ever received lasted 5 days. I spent time with every single person who worked at the nonprofit (about 20) and they all explained their job and what they did. I watched videos about the mission, met people we served, went to lunch with Board members, and reviewed files and records. It was very thorough and left me feeling very prepared as I stepped into my role.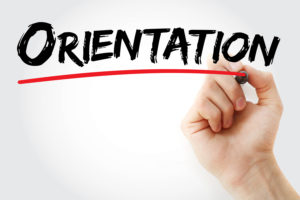 Your orientation doesn't have to be that involved, but spending the new hire's first day with them, giving them a tour, and introducing them to everyone can break the ice and make a good first impression.
It's common to set the first 90 days as a probationary period for employees so you can make sure it's a good fit.  You could do something similar with a volunteer who is performing an on-going function to make sure they're getting the hang of things.
Set goals for this introductory time and support the new person to be successful. Set specific goals around things you'd like them to achieve will help you objectively evaluate them at the end of their probationary period. Good goals might include "Learn our donor-tracking software and be able to easily generate reports" or "Visit with our top 5 donors to introduce yourself" or "Sign up 5 new monthly donors."
If your goals are easily measurable, it's easy to tell if they've succeeded or not, and that will help you set goals for their next 90 or 180 days.
Who to hire first
You probably need way more help than you can afford right now, so what position do you fill first when hiring staff for your nonprofit?
That's easy: Hire the person who can take the most off your plate so you can focus on the things that only you can do.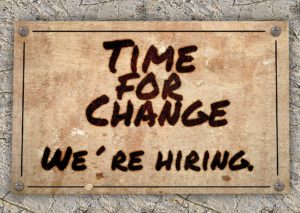 If your nonprofit is all-volunteer, you may want to hire an Executive Director first. Having a paid person who is responsible for running your organization and taking care of the thousand little things that need attention during the week can provide a lot of relief to an overworked Board.
If you are the founder and the sole person running your nonprofit, what position could provide you the most relief and support? Program director? Development Director? Administrative Assistant? You may need to make a list of all the things you do during the week and see where you're spending time that you could easily delegate to someone else to free yourself up to do the things that are your area of expertise.
For example, you probably don't need to spend 2-4 hours a week doing data entry into QuickBooks. By hiring someone at $10/hour to do that, you free up 2-4 hours that you can be raising money which will easily pay for the $20-$40 you're spending each week on a new data entry person. Of course, that's not the total cost – you'll have payroll taxes on top of that, but you get the point. Don't do things that you could pay someone else to do for you.
What about volunteers and interns?
Volunteers can be very helpful and the right ones can be incredibly productive at any stage in your nonprofit's growth.
Treat the volunteer position like a paid position – create a job description, plan for training and support, etc. Your new volunteer will appreciate the structure and if you set it up right, they will stay with you a long time, functioning as an employee.
The down side is that a volunteer doesn't usually have the same level of commitment to a job as a paid employee. If their grand-kids are in town, they may miss a day or two. However, if you've built loyalty, they will let you know ahead of time so you can make other arrangements for coverage of their duties while they're out.
Not every volunteer can be a long-term volunteer or function like an employee, but it is possible to find one. I know of several people functioning in this role. Typically, they're people with strong connections to the nonprofit and very passionate about the mission.
Interns can also be great, but usually only for a semester or two. Students can be bright and have lots of enthusiasm for working. Just remember they may not have a lot of work or professional experience (that's part of what they want from their internship) and you may need to guide them.
Check with your local college or university for the best way to recruit an intern.
Hiring a grant writer
If your nonprofit is ready for grants (you've got 3-5 years' experience under your belt, you've got clearly-defined programs, etc.), you might consider hiring someone to write grants for you.
You can hire a grant writer as a staff person, a contractor, or outsource to a company that provides grant writing services.
Start with some clarity about what you want from a grant writer. Will they be researching grant opportunities AND writing grants or will you provide a list of grants for them to go after? Do you have information ready to submit with grant applications or will they need to pull it together for you?
Keep in mind that finding and getting grants is a long-term project and you need to commit to it for at least a year. It can take 6 months or more to get your grant pipeline full and start to see results.
The most important thing is this: Don't pay a commission to grant writers. Many foundations don't like it and it's considered unethical among professional fundraisers. Pay by the hour, by the grant, or by the project.
A good grant writer will get results of at least double what you pay them. A great grant writer will get you grants worth many times what you pay them.
If you aren't quite ready for grants, don't have outcomes defined for your programs, don't have budgets created, and don't have other things needed for grant applications, you may need your grant writer to help create these first before grants can be submitted. Grant writers aren't magic – they can only work with what you have or what can be created.
At Get Fully Funded, we have 2 amazing grant writers on staff: Susan and Leah. With young nonprofits, they spend a lot of time getting them ready for grants before they can actually start writing. Both are very successful grant writers and ask a LOT of questions with the nonprofits they work with, because they know the more clearly a program is defined, the more likely a foundation is to fund it.