It's important to know where you are, track your outcomes, and measure your efforts so you know through fundraising evaluation exactly how things are going and so you can stay on track to reaching your monthly and yearly fundraising goals.
Here are some of our very best tips and resources for evaluating your fundraising efforts and tracking your success.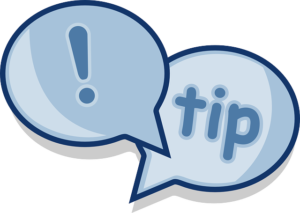 Use your evaluation and numbers to figure out where to spend your time.
For example, we have a client who wants to grow their major donor program. Looking at their fundraising last year, 49% of their income came from special events. So my challenge to the Executive Director is to spend 25-50% of her time doing something related to major donors.
In every task that she's doing, she should ask herself, "Is this helping me with major donors?"
Her staff is going to help by holding her accountable and help her delegate other small tasks that are not related to major donor efforts. If you want to grow an area of your fundraising, that's where you need to be spending your time.
Fundraising Evaluation Tips
Evaluate everything.
Whether it's a small event, a big direct mail campaign, or something else, take the time after the event to evaluate every aspect. Know whether or not something was a good use of your time.  Don't guess.
Carve out time regularly.
Set aside 30 minutes every week and at least one hour each month (actually put it on your calendar and in your phone) to measure key fundraising metrics. 
Here are some items that you may want to track:
Money Received
New donors
Renewals
Lapsed donors
Total amount received
Average gift size
Donations from mail
Online donations
Donations from a specific campaign
Upcoming Deadlines
Grants
Special event planning
Fundraising campaign
Newsletter/Communications
Other
Donor Communications (Cultivation Activities)
Emails sent to email list
Blog posts
Social media
Personal notes/letters
Phone calls
Face-to-Face meetings
Asks (Solicitations)
Lapsed donor letters
Membership renewal letters
Major Donor asks
Corporate sponsorships
Grants proposals submitted
Product sales
Other
Acknowledgement (Stewardship)
Thank you letters mailed
Personal notes/cards mailed
Thank you calls made
Other
You can easily keep your weekly and monthly fundraising numbers in an Excel spreadsheet on your computer or even online (Google Drive/Docs, DropBox) so that it is within reach and easy to access.
Fundraising Evaluation Resources:
Your calendar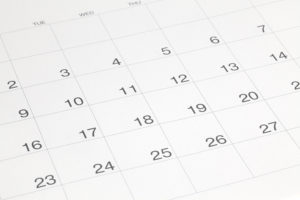 It doesn't really matter what kind of calendar you use, but use one so you have a fundraising plan for the year.
You know what to do and where you want to go. Now it's time to figure out when you'll do it.
Write down your key numbers in your calendar so you have them for easy reference.
Write down your overall and monthly goals so you can see those every time you look at your calendar.
Sometimes our goals seem overwhelming and we really don't think about how we're going to get from Point A to Point B.
Use your calendar to help you achieve the goals you've set based on your evaluation and the plans you've set forth for the year.  Your time is a precious resource so use it wisely.
Block off time daily to work on your major projects for the week and your primary focus area (like major donors).
Pick the three most important things you have to get done this week and schedule them.
Protect that work time by closing your door, not answering the phone, and staying away from email and social media.
Don't just schedule the one major task (i.e., Newsletter on the 15th).
Schedule all of the pieces that go into the big tasks.  You might be surprised to find that it takes 2-3 times longer than what you've been allowed and that's why the task is always so stressful.
By carving out  time on your calendar for projects and major focus areas, you will be more productive and effective at reaching your goals.
Each week you should see progress in getting from Point A to Point B as you chip away at the big goals.  When you see things scheduled on your calendar, it will be easier to say yes to the things that will help you move forward in achieving your goals and no, not right now, or delegate the things that don't.
Adjusting to a new way of doing things can be hard.  Time management is something we all struggle with so be kind to yourself and realize that each day is a new opportunity to make better choices.  It may take a few weeks, but if you'll keep at it the results will start showing.
Online Stopwatch
You can set it for an hour once a week or once a month to spend the time evaluating and measuring. Try it out and watch your productivity soar. http://www.online-stopwatch.com/countdown-timer/
Online Goal Tracking
Want a simple and fun way to track your goals online? Check out http://www.joesgoals.com, where you can set up individual goals, log in everyday to check off completed tasks and set points for each goal achieved.
Got tips or resources you love? Share them in the comments.