Build Your Skills and Confidence!
Need fast, powerful training? I've got you covered with a mix of fun, inspirational and targeted workshops that help you master simple concepts and get your nonprofit fully funded.
Always Fun. Always Informative. Always Productive.
Get Energized
No one likes being lectured to for hours on end. Instead, you get interactive exercises, tons of practical advice and fresh ideas that inspire and motivate.
Master Concepts
Make your vision a reality. Sandy delivers 100% practical, real-world tested tactics based on experience, to help you take action and see results, fast.
Targeted Topics
From written fundraising plans, to Board development, to building donor relationships, Sandy's workshops deliver useful tips, innovative ideas and proven results.
Get Inspired. Get Motivated. Get Going.
Find focus. Get fresh ideas. And have FUN! I'll deliver training, advice and the takeaways you need to unleash your potential and get your nonprofit fully funded.
Shorter Learning Curve
Stop wasting time and money trying to figure it all out on your own. Learn from my mistakes and let me show you what works and what doesn't.

Take Action
My interactive sessions are filled with humor, energy, insights and group exercises that motivate you and your team to take serious action.

Raise BIG Money Fast
All workshops provide the content, inspiration and focus your entire team needs to master simple concepts that change how you raise money.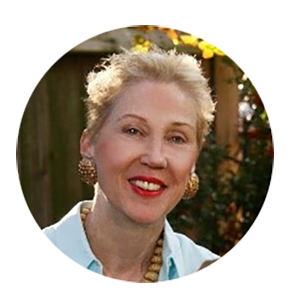 "We are so lucky to have Sandy as a presenter. We ask her back year after year, because our attendees love her workshops!

Having Sandy on the program not only increases our attendance, but the topics she offers are key to our mission of supporting and sustaining our member organizations.  Sandy is a trusted expert and presents in a way that is warm, fun and engaging."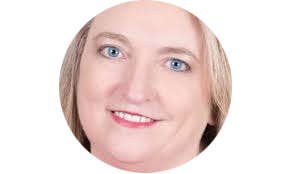 "We recruited Sandy to do two workshops for us at our annual leadership conference. The feedback was overwhelmingly positive — all our attendees told us they were taking back information that would improve their nonprofit's fundraising. We can't wait to work with her again!"

Deana Tharpe, Executive Director

Down Syndrome Affiliates in Action,  Paris, TX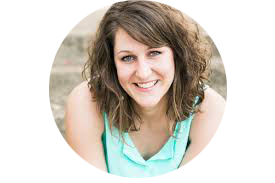 "Sandy's grant training workshop for our agencies was one of the best trainings we have offered… the agencies in attendance all had very positive experiences and gained valuable skills for their grant writing endeavors. Sandy took time to get to know each participant and help them individually to craft their message and effectively tell their story in their narratives. This was the highest rated opportunity we have offered and look forward to having her back again!!"
Topics That Wow, Inspire and Get You Funded
Book Sandy to speak at your workshop, conference or training session.
7 Steps to a Written Fundraising Plan
Webinar, Breakout Session, ½-day or full-day Workshop
Struggling to put your fundraising plan in writing? Let us help shift you from dealing with the 'crisis of the day' to working proactively and purposefully toward the results you want.
In this session, you'll learn how to follow 7 Simple Steps to put together a written plan, so you raise the money you need without begging and constantly feeling like you're selling. We cover goal setting, creating action plans and how to keep everything on track. Plus, you get worksheets and checklists that make the entire process easy.
Secrets of Success for the Small Nonprofit
Webinar, Breakout Session, ½-day Workshop
What if you could raise all the money you need to cover your nonprofit's expenses…like, every last dollar, overhead and all? And what if you could do it without having to sell t-shirts, hold car washes or host ineffective Buffalo Wild Wings Nights? It's possible if you deliver the right message to the right people at the right time!
If you're ready to do more with less effort and stop playing small, join us for this workshop, where you learn the 3 Simple Steps to fully funding your work, so you help more people (and do it with a lot less stress and a bunch more fun). We cover how to find ideal donors and craft appealing, heart-warming, perfectly timed, wallet-opening messages — all without having to sound or feel sleazy or salesy.
How to Create (Outrageously) Loyal & Generous Donors
Webinar, Breakout Session, ½-day Workshop
Are you getting donors to give year after year? Building relationships and creating meaningful communications can feel daunting. This workshop shows you how to create and nurture relationships that result in happy, loyal and generous donors — time and again.
We cover the keys to building successful, long-term relationships. You'll learn how to decide which donors to spend 'face time' with, and how to get to know (and communicate with) the rest. Plus, you'll get tips for online and off-line strategies that work to increase donor loyalty.
Messaging Matters! How to Grab the Heart & Get the Gift
Webinar, Breakout Session, ½-day or full-day Workshop, Keynote
Great donor relationships start with communication that builds trust. Yet, many nonprofits do a poor job of saying the things that get to the heart of what matters to the donor. What you say will either grab someone's attention and inspire to them to give…or, bore them to tears and turn them off.
If you want to grab the heart AND get the gift, this workshop covers:
The 4 different types of messages you need — and when to use each one.
How to craft messages that resonate and stick with prospects, so you open donors' eyes, hearts, and wallets.
How to be donor-focused, so you grab (and keep) their interest.
How to tell the story of your mission and communicate your vision to keep donors, reading, responding, sharing and GIVING!
Create a High-Impact Board
Webinar, Breakout Session, ½-day Workshop
If you're like many nonprofits, your Board may have nice people who want to help but aren't as productive as you need them to be. What if you could learn how to recruit an engaged Board that buys into your annual fundraising plan, helps more, makes big donations and connects you with the people most likely to give?
In this workshop, we take away the mystery of finding, engaging and creating a highly effective Board. Learn how to identify the right skills, recruit people who work on your behalf and keep them engaged, and excited about your cause. Using our proven process, you'll able to uncover the missing Board pieces, interview prospects and make sure they're the right fit BEFORE you invite them onto your Board. Plus, we'll give you worksheets and checklists you can use right away to start building a Rockstar Board!
Change More Lives! The Power of Thinking Big
Breakout Session, Keynote
They say that the definition of insanity is doing the same thing over and over and expecting different results. Fundraising is the same way. Ever feel like no matter how hard you work or what you try, you just can't seem to make any progress?
In this session, we help you understand why you fall short of your goals (time and again) and what you can do about it once and for all. You'll leave the session feeling motivated, energized, inspired and ready-to-go! Once you master your inner game, the sky is the limit on how much good you can do in the world.
Help Your Board Master the Game of Fundraising
Breakout Session, ½-day Workshop
We all know fundraising isn't easy. And most Board members would rather do anything else than ask for money. If you need your Board to help open doors, build relationships — and make the occasional ask — you need to help them build these skills.
In this fun-packed session, we coach you through a variety of interactive games that you can take back and use to teach your Board the skills they need for successful fundraising. Incorporating a variety of adult-learning styles, you experience the games live in the session, hear the strategy behind each game and learn how to incorporate them into your own nonprofit.
Resources
Need some inspiration? Check out these free videos, podcasts and webinars.
Social Media
Your one-stop center for fundraising tips, ideas, guides, articles & more!
Discover new ideas. Stay in the know. Connect with other nonprofit leaders.