GROW YOUR SKILL AND CONFIDENCE SO YOU CAN FULLY FUND YOUR BUDGET!
IMAGINE IF…
You had someone to turn to anytime you had a question or got stuck

You had a plan, so you could stop the quest for a new idea

You could focus on changing lives, not bringing in cash
It's a fact: the more money you raise, the more lives you can change.
And you don't have time to waste, trying to figure it out on your own.
Helping others begins by getting help yourself.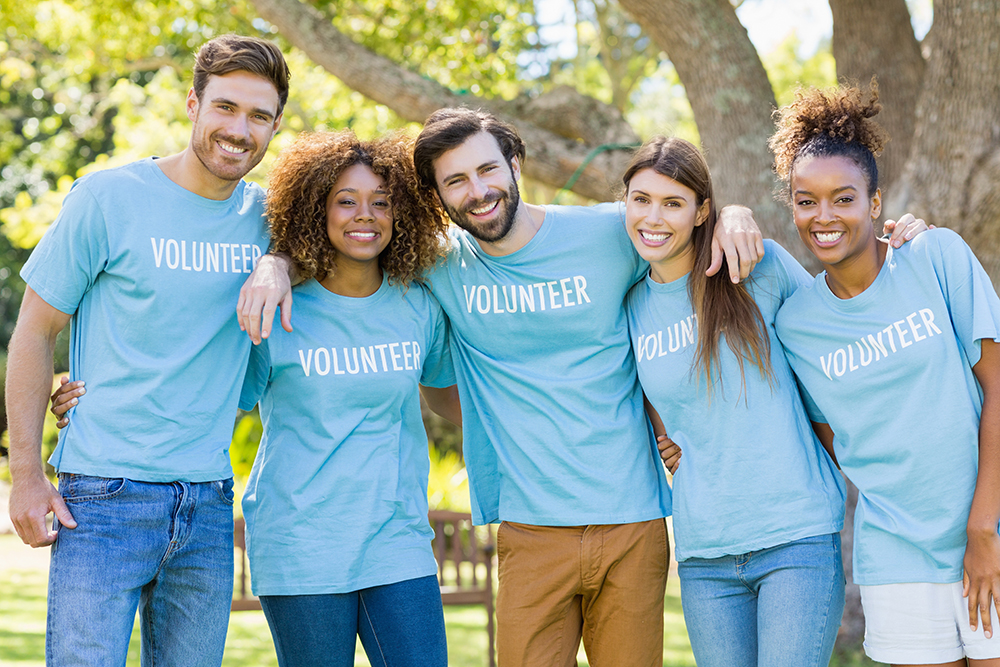 IT'S TIME YOU BECAME A CONFIDENT, KNOWLEDGEABLE FUNDRAISER.
YOUR BIG VISION REQUIRES IT.
MY BIG-MONEY PLANS FOR YOU
BUILD A BIG, LOYAL DONOR BASE
Learn how to surround yourself with people who love your mission and want to help you succeed. Create an Ideal Donor Profile so you can easily find the perfect new donors. Craft a Donor Nurture Plan to make sure donors feel connected and stay engaged.
CREATE MESSAGES THAT MOTIVATE DONORS TO GIVE
Apply my simple, easy-to-remember formulas to create messages that resonate and stick with your prospects. Learn the key pieces you should be sharing to open donors' hearts and wallets. Discover how to use donor-focused language to keep your donors reading and responding and giving BIG!
PLAN YOUR YEAR FOLLOWING OUR A TO Z SYSTEM TO DOUBLE YOUR REVENUE
Follow my 1-10-1000 Rule to build a year's worth of fundraising, marketing and communications activities. See your entire year at a glance using my Summary Calendar Template. Plus, we'll walk through several scenarios for raising big bucks while playing to your strengths.
You're new to fundraising and trying to raise money FAST for a great cause.
You're responsible for fundraising but aren't sure what to do and it's way too hard.
You've tried raising money but you can't seem to bring in enough to make it worthwhile.
You'd love to be part of a like-minded community of others trying to master the art and science of fundraising.
THIS ISN'T FOR YOU IF YOU…
You already know everything (or think you do).
You enjoy blaming others when things go wrong.
You'd rather whine about problems versus trying to fix them.
You want a magic pill to bring results without any work.
Your fundraising program is sophisticated and you're just looking for some new ideas.
You're clear about exactly which strategies will bring in the most money for your nonprofit.
You have dozens of supporters who cheerfully give every time you ask, simply because they love your mission.
You always have the right words to inspire people to give big and give often.
You've got a coach and a community to turn to for answers, support and celebration!
Introducing Project SmartSprout
A training/coaching program designed for those new to fundraising to help you develop the skills and confidence you need to grow your revenue FAST!
100% practical, usable content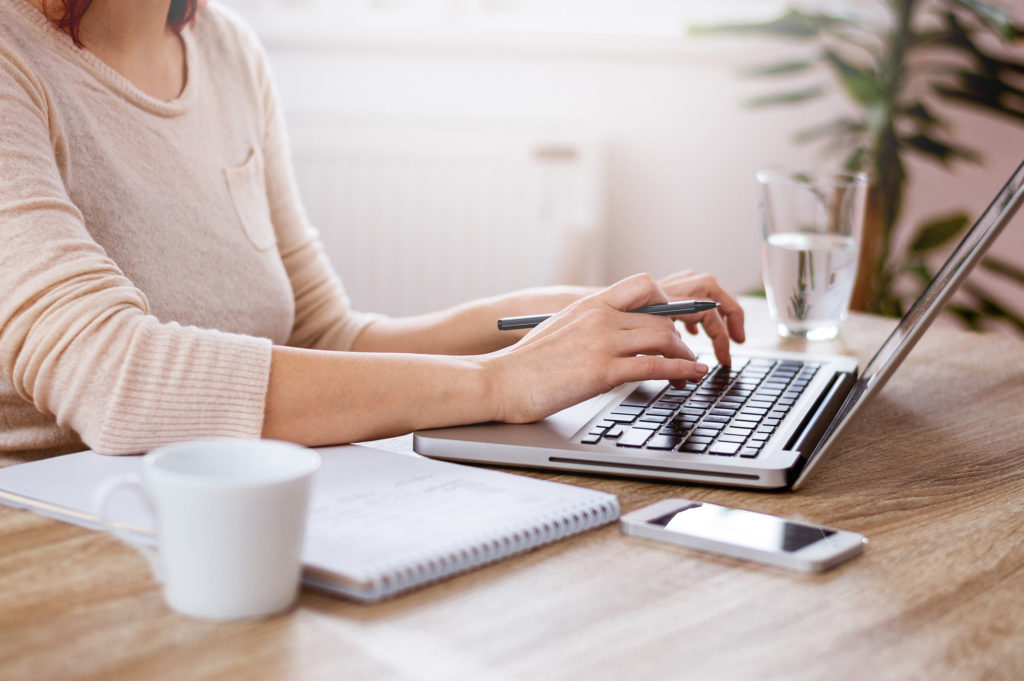 Here's what you'll learn:
Where to find your next 100 donors

3 Lies and a Truth: The 3 lies you need to stop believing and the truth about what's possible

How to get grants for young nonprofits

Program development strategies to make funding easier
100% practical, usable content
Here's what you'll learn:
ANNUAL PLAN: Choose the right mix of events, grants, and asks to fully fund your budget
GROW YOUR BASE OF SUPPORT: Find ideal new donors who are ready to give
INSPIRE DONORS TO GIVE: Learn what to say to grab their hearts and motivate them to give
ASK FOR ANYTHING! Learn how to ask for exactly what your nonprofit needs, no matter the situation
KEEP 'EM GIVING: Build loyalty and trust so they give over and over
RINSE AND REPEAT: Create systems that make fundraising easy and predictable
Here's How it Works
We've carefully crafted Project SmartSprout to give you exactly what you need to build your skills and your confidence so you can sustainably grow your nonprofit.
YOU'LL GET:
Fundamental Training
Each month, you'll get two live webinars covering specific areas of fundraising and nonprofit management. Catch the live webinars on the 1st and 3rd Thursday of every month at 3 pm eastern or find the recordings "on demand" in the members-only area. ($3,528.00 value)
Brain Picking
Get answers to your questions in monthly live Coaching Zone or 24/7 in the private online community. Our Program Experts cover topics including websites, leadership, mindset, grants, and more, and they're here to help you. ($1,988.00 value)
Samples & Examples
Each month, you'll get downloadable samples, examples, worksheets, and templates to remove the guesswork and make learning easier. ($497.00 value)
Private Online Community
You'll love the support in this online community of your peers where you can share ideas, brainstorm, and get help whenever you need it, anytime day or night. ($1,164.00 value)
YOU'LL ALSO GET THESE BONUSES:
Inner Game of Fundraising. Learn to manage your mindset around money so you can raise big bucks while still feeling comfortable in your own skin. ($97.00 value)

Time to Take Off. Master your time and priorities so you can control the chaos and get the right things done each day without working 24/7. ($97.00 value)

Eligible for a twice annual grant of $1,000. ($1,000 value)

Swipe files containing the best examples you'll find anywhere. ($679.00 value)

Weekly motivational email to keep you inspired and moving forward. ($497.00 value)

Discounts to additional products and services including the Inspired Fundraising Retreat ($297 value)

Each month you'll get one good idea that you can use to generate at least $500 immediately (so you can recoup your investment in this program FAST!) ($6,000 value)

Bonus webinars, challenges, and extra resources to keep you moving forward. ($497 value)
That's a yearly value of $16,341.00 for this program!
Practical training and support for those who want ongoing support through the journey of fundraising.
Shorten your learning curve. Increase your confidence.
Explode your results.
The investment for this monthly online program with all its bonuses is $97.
Get your first 30 days for $30
Meet Your Coaches
Inside Project SmartSprout, you have several coaches to support you through a variety of topics. Your coaches will be leading webinars and are available in the private Facebook group to answer your questions.
Sandy Rees
Fundraising, Marketing, Boards
Sandy is the Chief Encouragement Officer at Get Fully Funded.
Susan Caldwell
Grants, Budgets, Program Development
Susan is the Grant Whiz at Get Fully Funded.
Leah Holt
Grants, Volunteers, Systems
Leah is the Grant Guru at Get Fully Funded.
Greg Adkins
Websites, Graphic Design, SEO
Greg is the Founder and Creative Director at New Frame Creative.
Whitney Bishop
Leadership, Mindset
Whitney is a Facilitator, Trainer, and Coach for the Nonprofit Leaders Network.
Greg McRay
Compliance, Accounting, Taxes
Greg is the President and CEO of The Foundation Group.
Shannon Zobel
Compliance, State Registrations
Shannon is the Director of Compliance Services at The Foundation Group.
All of these incredible coaches are here to assist, equip, and encourage YOU!
What's this worth to your nonprofit?
What's financial security worth to you and your nonprofit, knowing that you'll have the tools to bring in money any time you need it? Hundreds? Thousands?
What's a good night's sleep worth for you? And knowing you don't have to worry about money anymore? (priceless, right?)
Oh, you can probably figure some of this out for yourself. But how long will that take? How many mistakes will you make? How many lives will suffer while you're throwing spaghetti at the wall trying to get something to stick? That's the true cost. And one you can easily avoid.
So, let's draw a line in the sand – no more overwhelm. No more DIY disasters. No more raising dribs and drabs that aren't worth the time you spent raising money
Let's grow your ability to raise big bucks to fund your big mission!
(Here's what others have to say)
"I was lucky enough to find you in my first year of operation with my nonprofit. I'm learning to do things right the first time instead of wasting time and energy on mistakes. I've gotten so many ideas that I've been able to use and translate to real dollars coming in the door. I'm looking forward to improving my board and am actually excited about grant writing. I rely on you more than anyone else to support my organization. Thank you!"
Becky Roy, Founder, Draft Gratitude, Winchester, NH
"Get Fully Funded, eh? At best I thought that was a stretch. A good marketing slogan. You have good material but I never really fully believed we could ever be fully funded. In December of 2013, I went out on a big limb and sent to our donors an appeal called "Unfunded goals for 2014." By May 2014 we raised our entire budget for the year…and we put more than I ever thought possible in our general fund….We have mostly, but certainly not perfectly, followed the fund raising plan. Steady effort works! Love and appreciate you!"
Andy Perkins, Director, BESTWA, Grand Prairie, Texas
"Sandy brings her expertise and years of experience to teach, guide, and support you. Her friendliness and training demeanor proves that she is on your side and part of your team. The fundraising plan she worked out for the Haven set us up to raise $100,000 this year – a significant increase over last year. I learned so much through our weekly sessions, and I now feel confident going forward. Sandy taught me the tools I need to assure that our herd of retired Thoroughbreds will be fully funded throughout the coming years."
Cheryl A. Bellucci , Volunteer Director of Fund Raising & Promotion, Our Mims Retirement Haven, Paris, KY

Shorten your learning curve. Increase your confidence. Explode your results.
The investment for this monthly online program with all its bonuses is $97 per month.
Get your first 30 days for $30
NO-RISK GUARANTEE!
I guarantee that you'll get amazing value each month in Project SmartSprout. If you aren't completely satisfied with the training, materials, and support, just let us know within your first 30 days, and we'll cancel your membership. Easy peasy.
FREQUENTLY ASKED QUESTIONS
Prefer to register over the phone?
Call our office at (865) 657-9915
M-F, 9 am to 5 pm.