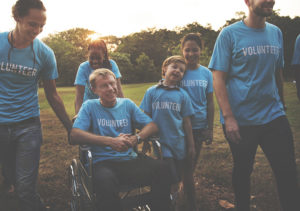 Volunteers can bring enormous benefits to your organization, and if you have great volunteers, keep 'em!
National Volunteer Week is coming up in a few weeks, so now's the time to plan a few things to thank your do-gooders.
The simplest thing you can do is to send a hand-written note to your volunteers to thank them for their service. I recommend you thank all your regular volunteers and anyone who has done spot volunteering (just one day) during the past year. You don't have to send them a trinket. A heartfelt 'thank you' will do the trick.
For an added bonus, let your volunteers know how many hours they've given in the past 12 months and what the value of that time is. On average, a volunteer's time is worth about $20, so some simple math will let that volunteer know what they've added to your nonprofit.
If you want a more social affair to thank your volunteers, consider a reception or a small party with cookies and lemonade. Keep it simple – your volunteers don't want you spending a lot of money on them! A live event has the benefit of volunteers getting to meet one another. Schedule it when there will already be lots of volunteers around so they can easily attend. Remember they are busy people and won't come back for something later in the day.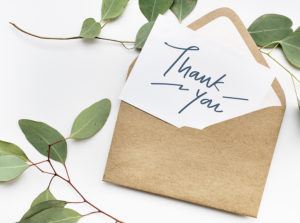 You can publicly thank your volunteers by writing a Letter to the Editor of your local paper. You can express your thanks to your volunteers as a group and talk about how essential they are to your work. Be careful about naming them individually – if you accidentally omit someone, there will be hurt feelings!
If you aren't currently using volunteers, you're missing out. They can provide extra hands to get many things done. And they often turn into huge ambassadors for your organization in the community.
Spend some time today thinking about how you will recognize your volunteers in April.  You've got plenty of time to plan a little something, and I promise your efforts will be appreciated by those who are giving their most precious resource – their time.