Master fundraising (10 minutes at a time)
You're on a mission to change lives… you don't have time for hit & miss strategy. You need answers from a trusted source to ramp up funding FAST so you can do more good in the world!
Fundraising TV gives you the "edutainment" you've been waiting for – high-quality fundraising training sprinkled with humor, creating a learning experience that's FUN!
It's a fact: the more money you raise, the more lives you can change.
And you don't have time to waste, trying to figure it out on your own.
Helping others begins by getting help yourself.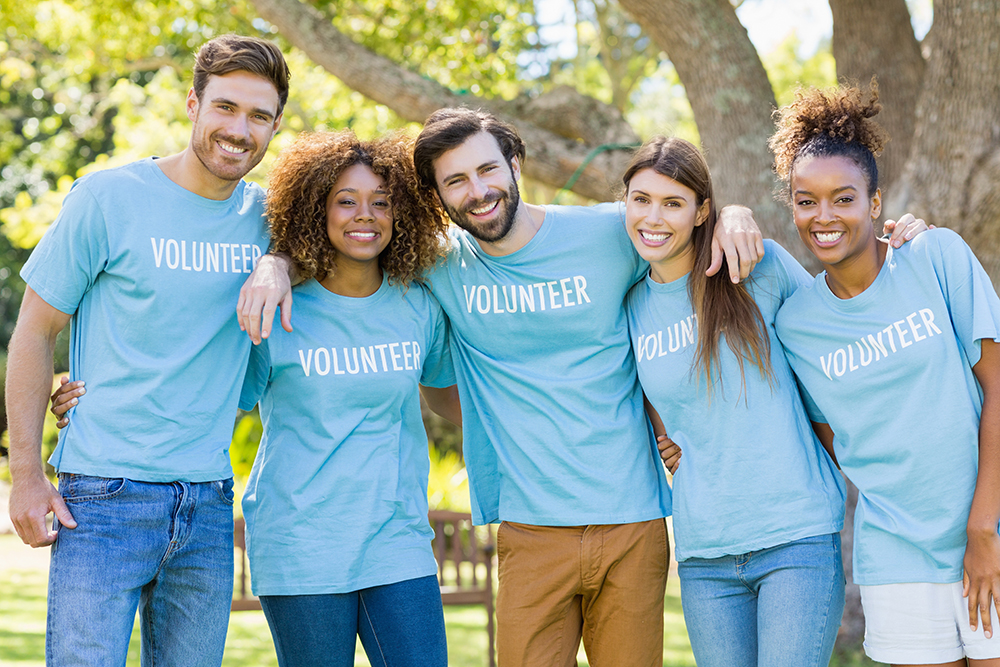 There's one big thing standing the way of you changing lives…
IT'S TIME YOU BECAME A CONFIDENT, KNOWLEDGEABLE FUNDRAISER.
YOUR BIG VISION REQUIRES IT.
Speedy. No need for an hour for a webinar – get the good stuff FAST in short videos of 10 minutes or less.
On-demand. Learn when it's convenient for YOU, anytime day or night.
Self-paced. Watch one episode at a time or binge watch a whole season.
FUN!! Laugh while you're learning key elements you must understand and master to grow your nonprofit.
This innovative approach to training gives you just what you need. No fluff or dry theory – just practical advice to make a difference NOW.
You're a Founder (a Visionary!) who's just getting started, trying desperately to find a way to get the money you need to do this BIG thing you feel called to do. Your passion is strong, and real, and you have no doubt that you are on the right path…
But no one told you it would be this hard, or that there was sooooo much to learn… Where in the world do you even start?
Don't worry. We've sorted all of that out for you.
We know exactly what to do first.
You're an Executive Director, the one everyone's looking up to, because you're the one who's supposed to have ALL the answers. But goodness – it's just not that easy.
Raising the funds you need requires a bigger vision, more strategic use of resources, and a clear path forward – especially when it comes to raising money. It's harder than anyone on your board really knows, and you're worried about whether or not you're really up to the job.
Don't worry. You are.
And we can help.
You're a Volunteer who lives and breathes the mission of your organization. You have a real heart for this work, and you just want to help in any way you can.
You know that anything you can learn about fundraising will help you change lives. And that feels great. Now – if you could just find the how-tos that you need…
No worries! We've got you covered.
You'd love to be part of a like-minded community of others trying to fully fund your budget so you can change more lives.
Your fundraising program is sophisticated and you're just looking for some new ideas.
You already know everything (or think you do).
You enjoy blaming others when things go wrong.
You'd rather whine about problems versus trying to fix them.
You want a magic pill to bring results without any work.
Introducing
Fundraising TV
A training program designed for those new to fundraising to help you develop the skills and confidence you need to grow your revenue FAST!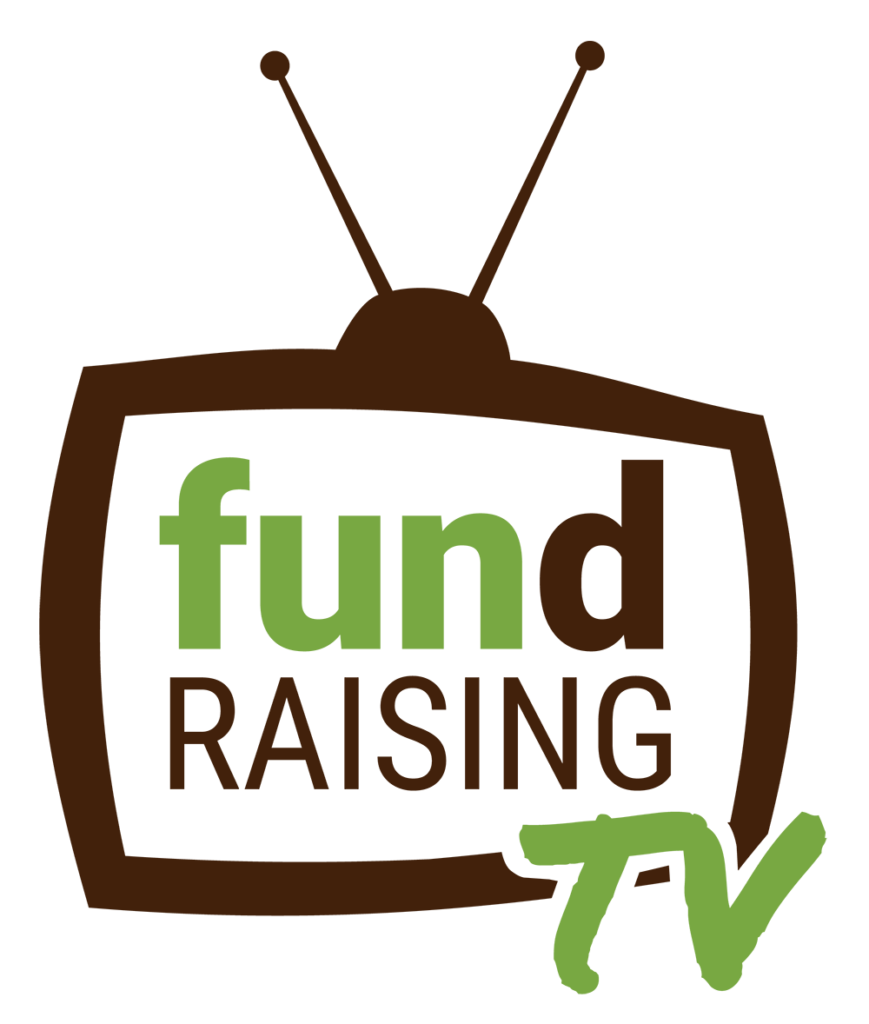 4 videos each month. These are short and to the point so you can learn fast! In fact they're about 10 minutes each.

Tools like Ebooks, Checklists, Cheat Sheets, Templates, Samples that will help you walk through the exercises I'm teaching you.

Swipe files full of sizzling hot examples you can use as models for your own work.

Master classes and mini series to go deeper into topics like Board recruitment and getting grants.

Virtual community for 24/7 support.

Access to coaches so you can get your burning questions answered.

Weekly inspiration in your inbox every Monday to keep you motivated.

Challenges and contests to make it FUN!
100% practical, usable content
Here's what you'll learn:
ANNUAL PLAN: Choose the right mix of events, grants, and asks to fully fund your budget
GROW YOUR BASE OF SUPPORT: Find ideal new donors who are ready to give
INSPIRE DONORS TO GIVE: Learn what to say to grab their hearts and motivate them to give
ASK FOR ANYTHING! Learn how to ask for exactly what your nonprofit needs, no matter the situation
KEEP 'EM GIVING: Build loyalty and trust so they give over and over
RINSE AND REPEAT: Create systems that make fundraising easy and predictable
Meet your host and trainer… Sandy Rees
Sandy is a veteran fundraiser and has raised millions for a variety of good causes including rescue missions, food banks, kids' programs, and more. She's an empathetic coach who can hear what you're saying and what you're not saying, plus she's an outstanding trainer.
In addition to being a successful fundraiser, she's been a Board member, Board Chair, and volunteer. So, she brings lots of different perspectives.
In each episode of Fundraising TV, you'll get her practical nuggets of wisdom that you can use right away along with her down-home, authentic style for fundraising that WORKS!
"Watching the videos is a lot like getting personal attention from me. I'll share my best tips and tools, and wrap each lesson with a word of encouragement I know you're hungry for."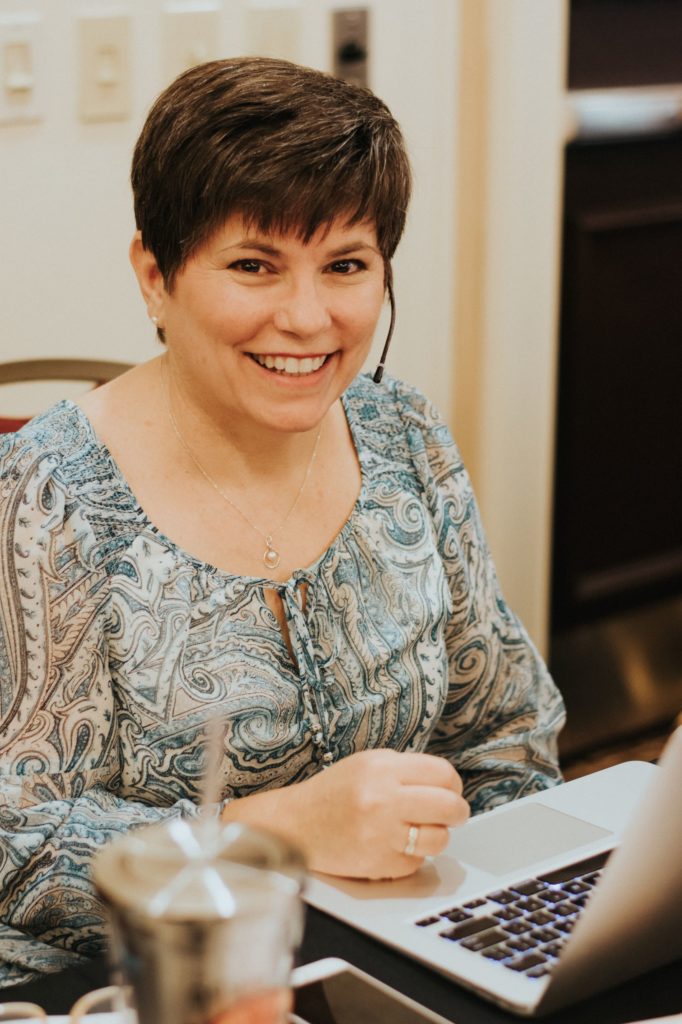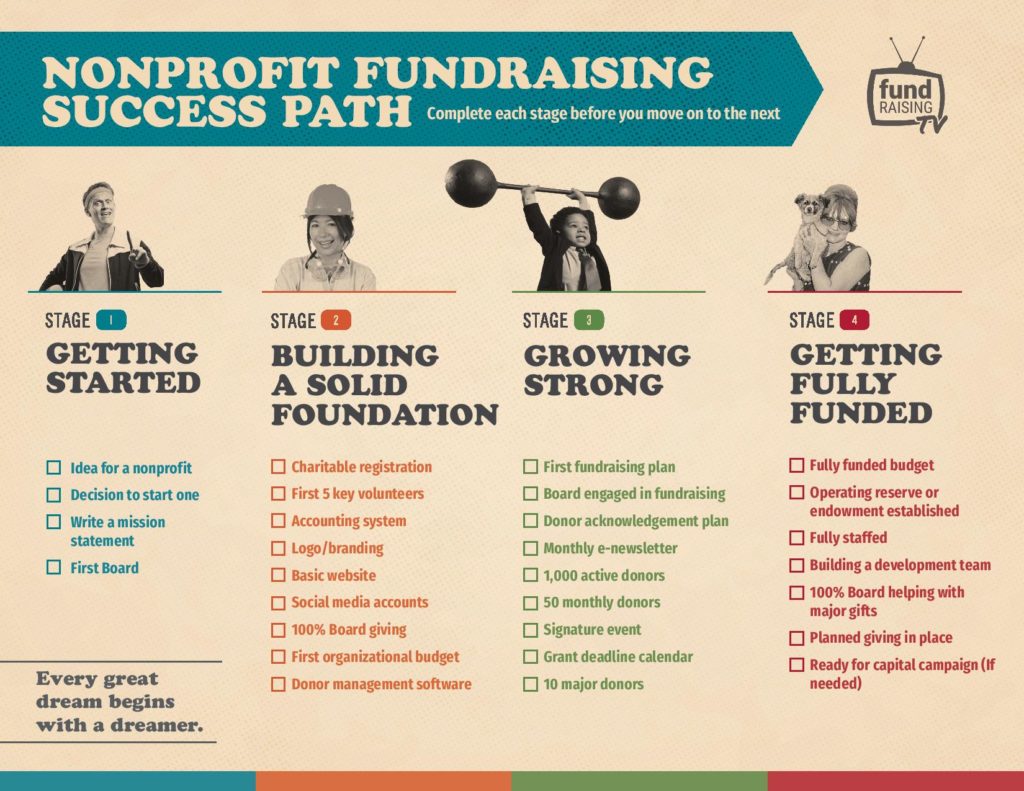 Never again wonder what you should be doing next.
Every great dream begins with a dreamer.
But if you don't know the steps to take to bring your dream to life or fully fund it, well, it's just a dream.
We created the Nonprofit Fundraising Success Path to show you the 4 stages of growth a nonprofit goes through and what you need to do in each stage to move on to the next, ultimately fully funding your nonprofit.
Inside Fundraising TV, we'll walk you through each stage so you know EXACTLY what you need to do next.
No more wondering or guessing. Just follow the path to success!
Enrollment for Fundraising TV is closed.
Click the button below to join the wait list.
YOU'LL ALSO GET THESE BONUSES:
Confidently Ask for Money e-book. This e-book will walk you through the steps of handling your fear so you can ask for anything your nonprofit needs. Imagine not shaking in your boots when you ask for a donation or a sponsorship! ($47.00 value)

30 Day Fundraising Review. If you're not sure you're on track with fundraising, just work through this Review and you'll be able to quickly and easily see where you've missed the boat in the past 30 days so you can adjust your sails in the coming month. ($97.00 value)

Fundraising Blueprint Workshop. During this live workshop in December, you'll learn how to put your annual fundraising plan together in 2-hours. ($97.00 value)

What's this worth to your nonprofit?
What's financial security worth to you and your nonprofit, knowing that you'll have the tools to bring in money any time you need it? Hundreds? Thousands?
What's a good night's sleep worth for you? And knowing you don't have to worry about money anymore? (priceless, right?)
Oh, you can probably figure some of this out for yourself. But how long will that take? How many mistakes will you make? How many lives will suffer while you're throwing spaghetti at the wall trying to get something to stick? That's the true cost. And one you can easily avoid.
So, let's draw a line in the sand – no more overwhelm. No more DIY disasters. No more raising dribs and drabs that aren't worth the time you spent raising money
Let's grow your ability to raise big bucks to fund your big mission!
Watch a Sneak Peak of Episode 1
(Here's what others have to say)
"I was lucky enough to find you in my first year of operation with my nonprofit. I'm learning to do things right the first time instead of wasting time and energy on mistakes. I've gotten so many ideas that I've been able to use and translate to real dollars coming in the door. I'm looking forward to improving my board and am actually excited about grant writing. I rely on you more than anyone else to support my organization. Thank you!"
Becky Roy, Founder, Draft Gratitude, Winchester, NH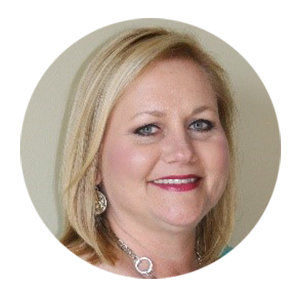 "I've learned that I am wasting my time with nickel-and-dime fundraising activities. I was really excited to partner with Amazon Smile and had to chuckle when Sandy mentioned that it's a waste of time. I also took away how important "the right message" is. I think we get caught up in jargon. We have a target market of child care providers and I really don't think people get what we do. I just joined today so I plan to watch ALL of the webinars. I am especially interested in figuring out who our donor prospects are."
Denise Meyer, CEO, Action for Child Care, Owosso, MI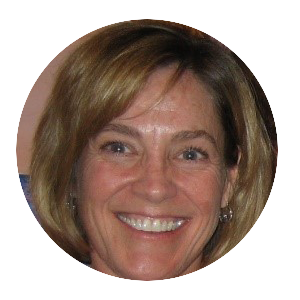 "My biggest take away thus far has been figuring out our core number. I was shocked when I did the match and saw that we spend $1.83 a day per person to keep clients housed! I usually have to do the math to prove to others it's true. That is one very motivating number! Thank you!!"
Sheila Michel, Founder, TORCH, Oak Ridge, TN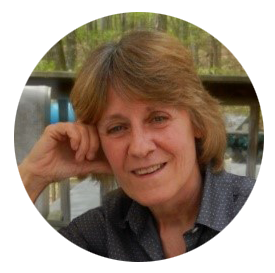 "In the last year, we've doubled our donor base, and most importantly, I was able to fulfill my dream of quitting my job and working in the rescue full time!! On top of that, we've raised $60,000 over the past year and are starting construction in a couple of months on a "cat house" with open rooms so we can accept senior cats. Without money worries, I don't spend time praying for money, I spend time thanking the universe for the money we have. It's a big change!"
Jackie Meyers, Founder and Director, Peaceful Passings Senior Animal Rescue, Bremo Bluff, VA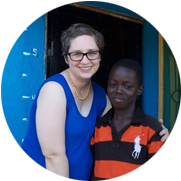 "We more than doubled revenue from our annual event! One of the best truths I've learned from Sandy is that our relationship with our donors should be TRANSFORMATIONAL, not transactional. Our event was a massive success. We grew attendance by 46% over last year. And bottom-line: we raised over $52,000 (more than double from last year!) Sandy, thank you for reminding me to work smarter, not harder, to remember that the purpose of my one big annual event is building those relationships!"
Candi Summers, Executive Director, BESTWA, Grand Prairie, TX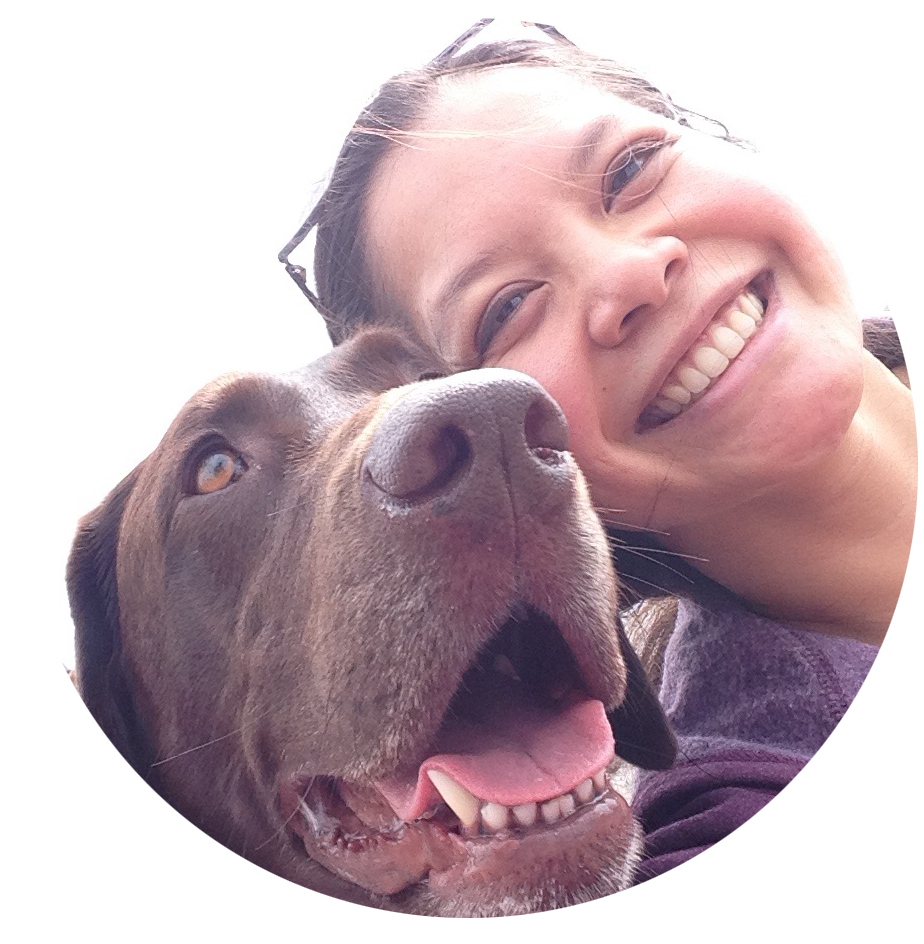 "Sandy, you are the reason for Piper's Walk's success. The notes from your session, the flyer, emails, videos – all of it has all been pouring into my brain. You are not only an absolute genius, but such a kind, genuine person. Thank you for all that you do to help small organizations like mine. I have a long way to go but know I can do this with the resources from Get Fully Funded. No words can ever thank you enough!"
Paweenudh Suanpan, Founder, Piper's Walk, Olney, MD
NO-RISK GUARANTEE!
I guarantee that you'll get amazing value each month in Fundraising TV. If you aren't completely satisfied with the training, materials, and support, just let us know within your first 30 days, and we'll refund your membership. Easy peasy.
After your first 30 days, you can cancel at any time.
Enrollment for Fundraising TV is closed.
Click the button below to join the wait list.
Prefer to register over the phone?
Call our office at (865) 657-9915
M-F, 9 am to 5 pm.
FREQUENTLY ASKED QUESTIONS