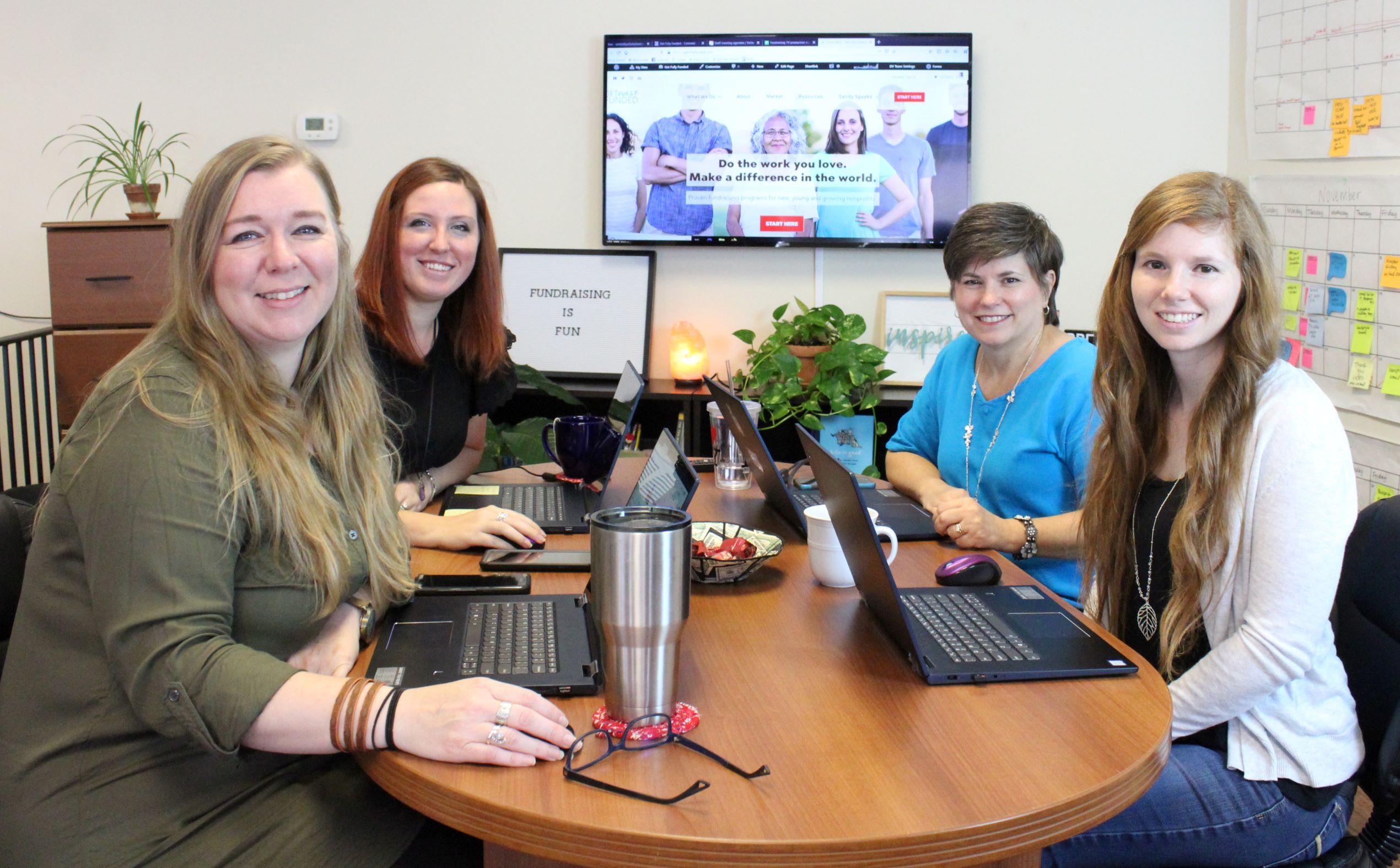 You've already got heart and vision. We get it. We do, too.
Teaching you how to fully fund and grow your nonprofit isn't about us. It's about giving you the help and support you need so you can help those you serve.
Who needs your help today?
If you're serious about making a difference in the world and not just talking about it, you need money. It's simple, right? Without money, you can't make the world a better place.
But launching, running or growing a nonprofit can be hard at times. You need to raise more money than you know how.
I know that asking people for help or donations can make you uncomfortable or a little anxious. You get stuck, because the things you try just don't seem to create enough impact — and that's discouraging. I get that.
Together, we can change the world
The problem isn't your desire or your passion. You know what you were meant to do. Your dream is to solve BIG problems for your cause and community.
But, you also know that fundraising should be a LOT easier and more predictable.
I started Get Fully Funded because I believe raising money for your organization shouldn't be overwhelming scary, boring or hard.
I know there's a better way to grow your nonprofit — learning how should be fun, productive, simple and easy to do over and over again. I believe anyone with a good heart and desire can become a successful leader, serve with integrity, and make a bigger impact on the world.
I want to help thousands
Here's the real problem. No one was born knowing how to raise money.
I learned that hard lesson as a child.
When I was 12, my dad was in the Jaycees (a civic organization that trains community leaders). As part of a Christmas activity to help our local needy families, I got to help a little boy spend $50 on anything he wanted at our local Kmart.
I soon found out that $50 would be the only gift he would get for Christmas. It broke my heart. It was hard for me to understand how unfair it was that we couldn't help him more.
A few years later, my church youth group adopted a family at Thanksgiving. Excitedly, I helped gather items for a giant food box.
But I'll never forget something my dad said that would forever change my thinking. He said, "What are these people supposed to do the rest of the year?"
I was stunned. And angry. While we were doing something wonderful for this family (and they were quite grateful), it hit me that it just wasn't enough. One box of food couldn't possibly make a dent the rest of the year.
The only way to provide for those communities we serve, is to be able to raise money predictably and sustainably, year-round, time and time again.
I'm a teacher at heart
By the time I took a job at my local rescue mission in 1998, I knew I had found my calling. At first, I didn't know what the heck I was doing. It took a while to get some traction. And it would almost make me sick, trying to raise money and not knowing if it would work or not.
Soon, I figured it out, bringing in hundreds of thousands of dollars for the nonprofits I worked for.
But, to make a bigger difference in the world, I knew I had to find a way to help many more nonprofits be successful. You see, I realized I could help TONS more nonprofits through coaching and training than I ever could as a single staff member.
Now I want to show others how to shortcut the process so they don't have to go through the struggle that I did.
Learning how to fund your nonprofit doesn't have to be a chore. By breaking down big concepts into smaller parts, I help you learn more quickly and easily, so you spend less time struggling, more time learning, implementing and getting the money you need to fund your dream.
You don't need to fear or avoid fundraising. Using my skills, flair, visuals, toys — even my corny jokes — my goal is to make learning FUN and productive.
Your success is my success
Since 2005, the Get Fully Funded team and I have been helping others achieve success funding their passions.
I've been in your shoes. I get it. Each day, you face big challenges. You juggle activities, staff, budgets and more. You don't have time or money to waste on fundraising that doesn't work.
Like you, I want to help. I've raised millions through grants, events, direct mail and a combination of proven strategies that get results. I've wrangled volunteer boards, trying to get them involved while managing dozens of projects and staff.
It wasn't easy for me, which is why I want to make it easier for you. The best part of my job is when I see my clients "get it". Those moments when the light bulb comes on and I can tell they know exactly how to make their dream become reality.
More than anything, it makes my day when you share your 'over-the-top' win with an appeal, event, or grant!
We've done it over and over again with nonprofits just like yours. And we can't wait to help you.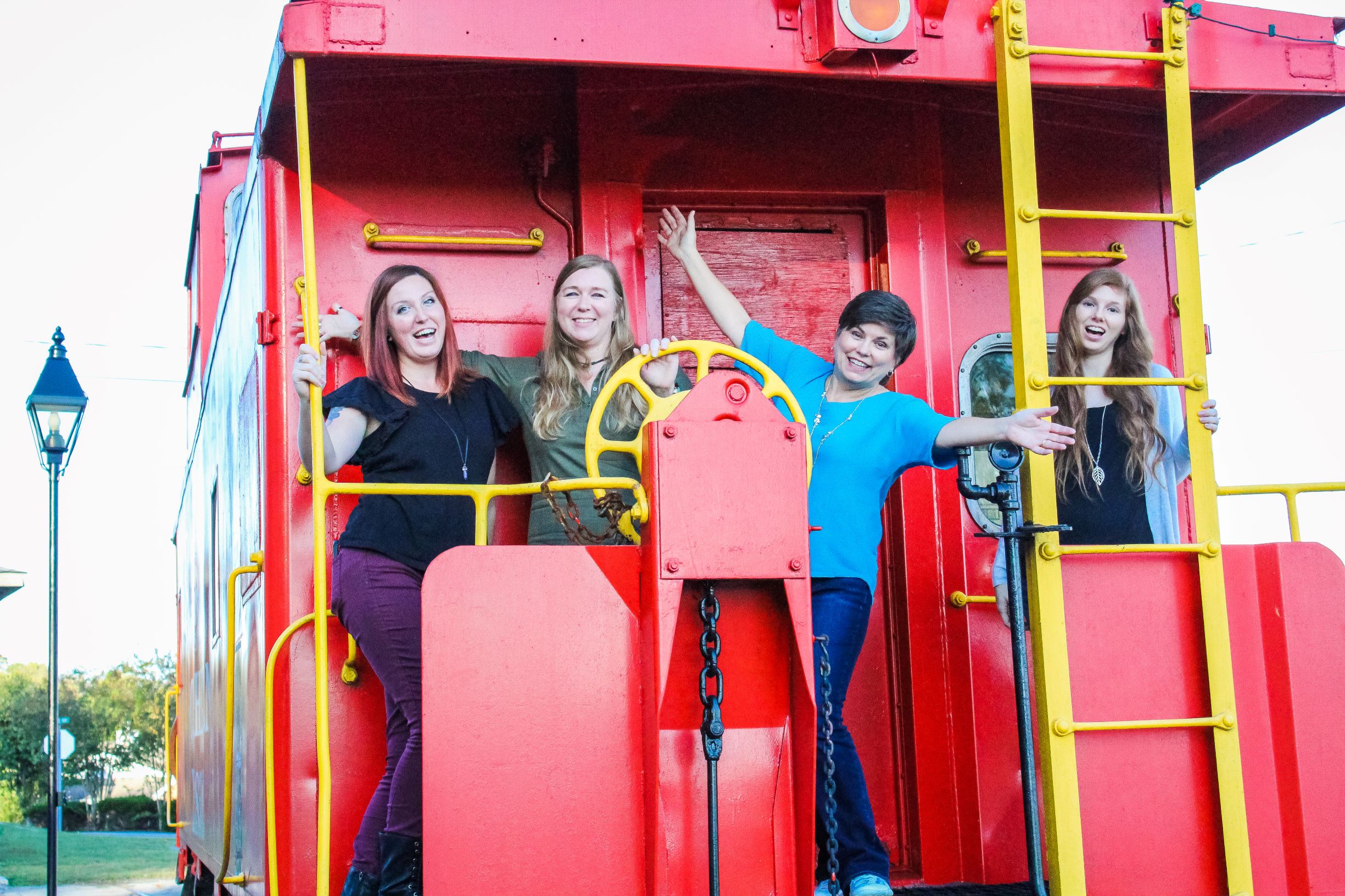 "We doubled our revenue from $60,000 to $120,000!

Before I joined the Mastermind, I was raising some money, but I didn't like asking for money. Now, after participating in the weekly sessions, my confidence has definitely increased, and I have a PLAN for going forward."
"We more than doubled revenue from our annual event!

One of the best truths I've learned from Sandy is that our relationship with our donors should be TRANSFORMATIONAL, not transactional. Our event was a massive success. We grew attendance by 46% over last year. And bottom-line: we raised over $52,000 (more than double from last year!)

Sandy, thank you for reminding me to work smarter, not harder, to remember that the purpose of my one big annual event is building those relationships!"
"Our magic number is bringing in money!

We calculated our magic number, just like you taught us and decided to use it for Georgia Gives Day, which we'd never done before. I didn't really know what to expect. I was so excited when we hit our goal of $5,142! It felt like people were helping teach kids on horses, not just pay our bills.

We used that number again to apply for a grant and got $12,000, all because I could explain exactly how that money would be used to help special needs children receive therapy."