Free Strategy Session Request
Find out how we can help you learn to raise funds for your nonprofit!
We're so excited that you're interested in learning more about how to raise funds and grow your nonprofit!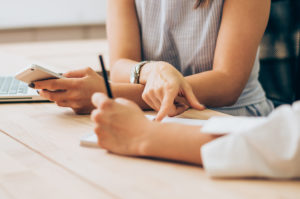 Fundraising can be confusing and overwhelming. The faster you learn how to raise funds, the faster you can fulfill your nonprofit's mission and change more lives. And we can help.
Please tell us a little about what's on your mind and what you need most so we can figure out how we can best serve you.
Fair warning: if you're looking for the chance to simply "pick our brain" to find ideas or get free advice, that's not what this is for. Our free consultation is meant to help you evaluate what you most need right now and decide if our services are right to help your new, young, or small nonprofit navigate fundraising in the current environment. Be prepared to spend about 30 minutes discussing your needs.