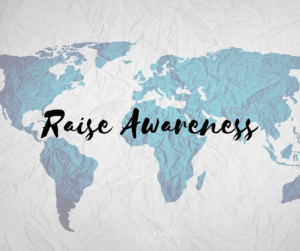 One of your greatest challenges as a new, young, or small nonprofit is to raise awareness about your mission and your work.
And one of the best ways to meet that challenge to spread the word about your good cause is a good speaking gig.
Speaking can provide you with great benefits like
donations,
new donors,
prospects,
volunteers, and
additional speaking opportunities.
A speaking gig is a great way to communicate with a lot of people at once to educate them about your nonprofit.
The trick to getting the greatest return on your investment from speaking is to get in front of the right people and deliver a great presentation.
So how do you find the right speaking gig?
Define the right audience
Step 1 is to identify the right audience for YOUR nonprofit. Your audience might be different from another nonprofit's audience, so it pays to work through this exercise.
Look for groups full of community-minded people who care about the kind of work your nonprofit does and believe in giving. Often, they are already in the habit of donating and volunteering and may be looking for their next fun adventure (which could be YOUR nonprofit!).
If you've done the Ideal Donor Profile exercise, you're a step ahead because you already know who you're looking for.
Your ideal audience will also have resources to give including skills and connections. How many times have you said "If I just had a way in to that company, I could get ….." You might just meet someone when you speak who can make that introduction for you.
Where to find a good speaking gig
So the big question is this: where do you find the best speaking opportunities?
Once you figure out your ideal audience, you'll need to start thinking about where you can find them easily and in large groups.
Sometimes speaking opportunities are easy to find and other times it can be difficult depending on where your nonprofit is located and how big your community is. If you live in a rural area, have no fear – there are still groups close by you can speak to that will be a perfect fit for you.
Here are 7 ideas for ways to find the perfect speaking gig:
1. Personal referrals. Start by asking people you already know if they are members of groups or if they know groups whose members match those you're looking for. Check with co-workers, Board members, and volunteers, then expand out from there. You know more people than you think you do and they in turn know lots of other people, which means you can cast a wide net.
2. Organization's friends. Post in your newsletter or on your organization's Facebook page to ask if anyone knows of groups with members that match your ideal audience. If they're already reading your emails or following you online, they'll likely jump at the chance to help you. You might be surprised at what comes up.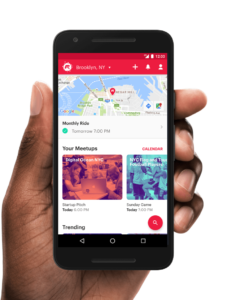 3. Local Chamber of Commerce. Check with your local chamber to see what groups they know of that have members who match your ideal audience. Often, the local chamber has a list of all the groups in town, where/when they meet, and a contact person.
4. Meetup. Meetup.com is a cool online tool to help people find kindred spirits. You might just fine a Meetup group that matches your ideal audience.
5. Civic clubs. Many civic clubs have a goal of making the community a better place and they usually meet weekly which means they need a speaker every week. Rotary is a great choice – check www.Rotary.org to find the club (or clubs) near you.
6. Church groups. Depending on your mission, you may find your ideal audience in a women's group, a men's group, a seniors group or some other group within a local church. Often, the small groups are a better target than the church as a whole because they have more flexibility and less strings attached when bringing in a speaker.
7. Professional groups. Some professional groups like Human Resource associations, finance/accountant associations and builder's clubs invite nonprofit speakers in to their meetings. Just make sure it's a good match for you before you say "yes" to a speaking invitation. Watch your local newspaper for meeting announcements or check your local library for a list of local clubs and associations.
Once you find a group or club that looks like a good fit, reach out to them and ask them if they would be interested in a program on your topic. Have some language ready to share about your talk, including a talk title and short description, plus a short bio of you as the speaker. Just add your nonprofit's logo and contact info, and your Speaker One Sheet is ready to go.