It's Thanksgiving week here in the US. Many of us are pausing to count our blessings.
It made me think of all the times that people complain about working in nonprofit. We certainly don't do it for the money!
As I think back over my career in fundraising, there's a lot to be grateful for.
Here are the first 9 things that came to mind: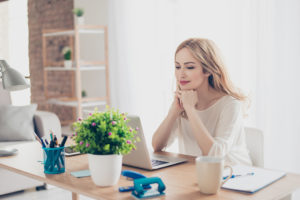 1. The opportunity to change lives. Not everyone has a cool job where the work they do actually makes a difference. It's awesome knowing that when you do your job, lives change for the better.

2. Volunteers who give their time. People don't HAVE to give their time. In some cultures, it's not commonly done. People who donate their time regularly just amaze me. I'm in awe of the guy who drives the Mobile Meals vehicle every Thursday and the woman who reads to kids at the library twice a week. These dedicated folks make the world go 'round.
3. The chance to be creative. Working in the nonprofit world isn't always easy. Sometimes you have to figure out how to do a lot with a little, and it's a chance to get those creative juices flowing, especially when you know there are lives counting on you. These are the times that you find new uses for recycled materials and go crazy with $10 at the dollar store.
4. Friends who work in fundraising. I've always found nonprofit folks to be the most generous, compassionate people in the world. Many of my dear friends also work in nonprofit. I think there's a lot of truth to the old saying that "birds of a feather flock together." We sure do a lot of flocking in fundraising.
5. Unexpected kindness. You never know when someone will do something that takes your breath away or brings on the tears. Maybe it's the new homeowner who just completed a Habitat for Humanity program and wants to make a $100 donation to the organization (and you KNOW they don't have an extra $100!). Or the family who just picked up a food box and shares it with their neighbors even when they don't really have enough to eat themselves.
6. The high of a successful event. There's nothing like the joy of sweet success. It's the most amazing feeling when you work for months planning an event and everything comes together beautifully, and on top of that, you raise a ton of money. Plus, everyone leaves with a smile on their face, having had a wonderful time, and you hear people talking about it for days afterward. Like I said, it's sweet.
7. Generosity. There are always people who amaze me with their generosity. Like the woman who made a first-time gift of $10,000 to the food bank. "We just inherited some money and wanted to give you part of it because you do such good work."
8. Grateful donors. One of the most amazing experiences I ever had in fundraising was getting my first $25,000 gift from a donor, and having them tell me "thanks for letting us do this." Knocked my socks off! My donors were grateful for the chance to give. Turns out that giving feels really good and they were glad to get to do it.
9. Miracles. Sometimes, you get to see something astounding happen. Like the time at the soup kitchen when a Mom comes through with her kid and you find out it's the kid's birthday, then you remember that someone dropped off a cake earlier that day. You add some candles and voila! Instant Birthday party!  Then the Mom starts to cry because her child has never had a Birthday cake before. Total miracle.
What are YOU most grateful for?