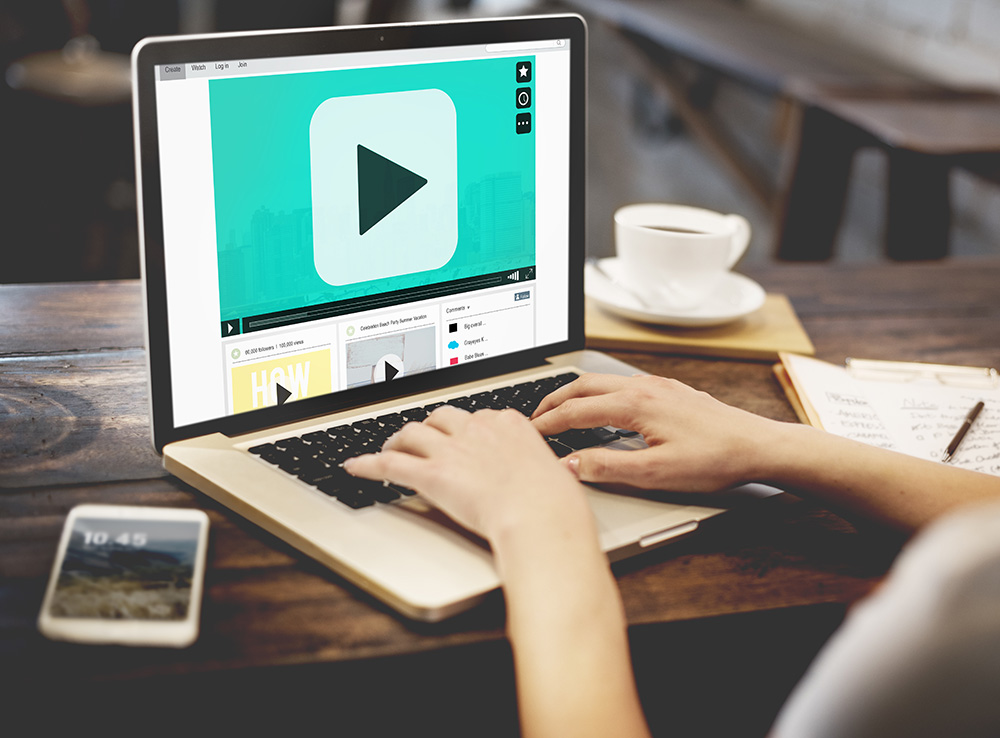 Nonprofit fundraising videos bring your organization's work to life in a way that written stories just can't.
Videos show as well as tell.
They speak to supporters with authenticity and display your story in a way that easily grabs the viewer's heart.
In short, videos make an impression. Nonprofit fundraising videos help you raise more money.
Yet many nonprofit leaders are intimidated by videos and more comfortable with traditional stories and photos to tell your organization's stories.
They're missing out on the fastest growing communication tool in the world!
Here are some of the reasons nonprofit organizations pass up the opportunity to share about their work with fundraising videos:
"We don't have the time or expertise to create, edit, and share videos." There are different types of videos, and many do not require expertise. Thanks to YouTube, videos can be raw, without heavy editing, and still strike the right chord with audiences.
"We don't have the budget for videos." You can make a video with your smartphone and share it on your social channels without spending any money. You might want to hire a professional and create a more expensive video down the road for your website, but to start, you can speak to your audience with honesty and clarity and get your point across with the camera you already have.
"I don't like the way I sound or look on camera." Not everyone is comfortable on camera, just like everyone isn't comfortable speaking in front of a crowd. As with many things, practice leads to comfort. The more you do it, the easier it gets. And you can easily delete a video if you don't like it and reshoot it.
"We have to protect the privacy of the people we serve." Some people you have provided services to might want to give back to your organization by appearing in a video. You won't know unless you ask. Let them know you will work with them on the video to ensure they are comfortable. Or look for a different option. There are many ways to tell your organization's story without asking the people you serve to appear on camera.

If you're just getting started with video, you can start small and see how easy it is to share about your organization's work. As you get more comfortable with sharing videos on your website and social media channels, you will see how effective nonprofit fundraising videos are at bringing in donations.
Different Types of Videos Deliver Different Messages
There are different types of nonprofit fundraising videos, and a mix of videos will engage your supporters and give them a deeper understanding of your organization and your work.
Explainer video: This type of video introduces your organization or a new program or service. Through your explainer video, you explain something, like your program or mission, and answer a few common questions that people might have. What problem are you addressing? Who benefits from your organization? What could your organization do with more financial support? We've got a playlist of explainer videos on our YouTube channel.
Promo video: This type of video gets supporters excited about an upcoming event, fundraiser, or activity. The goal of a promo video is to give people a tease and make them want to sign up, buy a ticket, and attend.
Virtual tour: A peek behind the curtain at your organization will engage your audience, especially those who are curious about your work. Supporters love to see the inner-workings of their favorite nonprofit organization and the people who make the programs happen. People who are new to your nonprofit will learn a lot from this type of video. Virtual tour videos are really helpful right now when people aren't visiting in person.
Special announcement video: If you have a new program, you can create momentum by building up to a special announcement. Emphasize the need for the new program, the urgency of providing these services, and the ways supporters can get involved.
Testimonial video: Of all the videos you can make, nothing is more powerful than the testimonial. A person speaks from the heart directly into the camera and shares how your organization made a positive impact on their life.It's important to never pressure a program participant to provide a testimonial. Talk with them about whether they are comfortable providing their full name on the video or if they would prefer a pseudonym or initial. Let the person know exactly what you plan to do with the video. You might be surprised how easy it is to find recipients of services happy to do testimonial videos.
Update video: An update video serves a critical role. It lets supporters know what became of the program they contributed to. What was your organization able to do? Who received support? How did the support impact their lives?After you ask supporters for money to support an initiative, you need to let them know how it turned out. By reminding them that you put their money to good use, you build trust with that donor and position your organization to receive another gift, maybe even a bigger gift or a commitment for monthly support.
Thank-you video: Another critical video to make sure you create: a video thanking everyone for supporting your organization and its programs. In your thank-you video, resist the temptation to ask for more donations. Don't go into too much detail or talk about future needs. Just extend your warm thanks for everyone's support for and trust in your organization's work.  Here's a list of thank-you videos you can use for inspiration.

It is also powerful to create and send a personalized individual thank-you video for a supporter who went above and beyond.
5 Video Styles to Keep Supporters Interested
There are different types of videos and there are also different styles.
By varying the styles of your videos, you capture your audience's attention in different ways. Here are a few different kinds of videos you can use.
Talking-head video: This is the easiest fundraising video to create, especially when you are just starting out. It's like a video selfie. Just speak directly into the camera and from your heart. For a short video with a simple message, you can get it right with just take a few takes. For a longer video, consider writing a script. This will help you decide exactly what you want to say and make the most of the opportunity.
Interview: In an interview video, someone from your organization interviews someone who has received services or has expertise in your cause. The interview video establishes your credibility as an authority on the type of work your organization does. The interview educates your audience and gives them a deeper understanding of why your work is important.
Photo or video montage: This is a popular type of fundraising video designed to tug at the heartstrings. You compile photos and videos of your organization's work and set the montage to music. Captions provide details about the images and how they reflect your organization's work. A photo montage video requires some videography skills, and you may want to hire a videographer, or you may have a volunteer with video-production experience. There are many free editing tools, and you may enjoy creating a montage video yourself.
The mini documentary: Like a montage video, the mini documentary requires editing. A documentary tells a compelling story in a factual, neutral way. You want to tell a small, personal story that illuminates the broader issue your organization works to solve. A documentary should make an impact on the viewer, making them feel deep empathy or outrage and inspiring them to take action, such as giving to your organization.
Animated video: Animation can offer visual ways to drive home your message, especially if you want to explain a complex issue. There are free tools like PowToon to help you do it yourself. An animated video can be used for a change of pace, a surprise for your supporters who follow your social channels. Communicating with your supporters in an unexpected way is a great way to get their attention.
Tips for Making Effective Nonprofit Fundraising Videos
When you take the time to make and share videos, you want to put your best foot forward and get the best quality you can so you can make the most of each fundraising video you create.
The best way to get quality videos is to spend time in the medium and learn what you can do with the time and expertise you have.
Messaging and audience: Start planning your fundraising video by thinking about what you want to say and who you want to say it to. Keep your message simple and straight-forward with a goal of inspiring viewers to give. Avoid an overly sweet or flowery language or imagery. Viewers will respond to a clear, honest, authentic narrative.

Scripting: Even if you don't plan to read from a script, you still should write a script. This will help you think through your message and edit down the words to just the key points you want to make.

This planning phase is when you find just the right photos, if you are filming a montage, and get everyone's permission who you want to include in your video. (Some organizations seek this permission at the point when a person receives service.) Also identify music you want to use, if necessary, making sure you have authorization. There are many sites with free and low-cost images and music.

Length: Short videos, those that last about 30 seconds, can be very effective in showing a tiny aspect of your organization's work to your audience. An example of this may be children in your after-school program singing a song or a food pantry volunteer expressing joy while receiving a large gift of toiletries. These short videos can be spontaneous or planned. They tell a simple story and convey a singular emotion.

Facebook loves longer videos, at least two minutes, and many viewers will invest time in a longer video. You can describe your work in more detail. An even longer video of three to four minutes will also attract viewers if you pace your video appropriately to keep them interested. If you just talk into your phone for four minutes, you will likely lose viewers rather than inspire them to give.

Sound and lighting: No matter how short or spontaneous your video is, you want viewers to have a positive experience when viewing it. They need to be able to hear and see what is happening. Resist the temptation to post a video that isn't clear. Experiment with lighting and do some test shots to make sure your audience will be able to focus on your message. For a longer, talking-head video, use a tripod.

Captioning: Caption your video so everyone can enjoy it. Seeing the words on the screen as well as hearing them also reinforces the message. If you're using your video on Facebook, captioning is especially important since most Facebookers watch video without the sound on.

Editing: Don't be intimidated by video editing tools. You can make your video more watchable by doing some simple editing to cut out the pauses and insignificant parts and leave only the substance. We like WeVideo for simple editing.

Call to action: Don't forget to provide a call to action. Let viewers know immediately how they can step into a heroic role by donating to your organization. Post the donation link and let donors know exactly where their money will go. An exception to this is the thank-you video, which should simply thank the donor and not make a new ask.
Tips for Getting Your Videos to Your Audience
Once you make a fundraising video, think about all the different ways you can get it in front of your audience.
Plan to spend as much time and energy marketing your video as you did creating it. A fundraising video is only an effective fundraising tool if supporters watch and give.
Social media platforms: Facebook, Instagram, and Twitter are the main platforms where organizations share videos. It can take time and patience to size your videos and post them to these platforms but it's worth the effort. Uploading to YouTube or Vimeo and then linking to the video is a less-desirable option but works if that's all you can do. If you do not have an audience on some of these platforms, it does not make sense to spend a lot of time posting there. Go where your audience is. If your audience skews young and your video has a fun vibe, TikTok could be worthwhile.
Website: Post your fundraising video prominently on your website or on your blog. You may want to post your video in a few places to make sure people who visit your site don't miss it.
Email marketing: Share your fundraising video in an email dedicated to that video, without a lot of additional content crowding out your video. Segment your email list so you send your email to the audience that would be interested in your video.
Nonprofit Fundraising Videos as a Part of Your Marketing Strategy
To get the most value from your nonprofit fundraising videos, make them part of your marketing strategy.
Think about the message you want to share, the audience you want to share it with, and how a video can help.
What program are you seeking funding for? Is it a new program? An existing program you want to expand? Or is it a one-time project? Are you raising money for a new building or a van? What is the need you are seeking to meet? How much money would it cost to meet this need?
Now think about how a video can tell this story. And then think about how to share the video with people who will want to be heroes and fund this program.
Create a plan and get to work!
The Bottom Line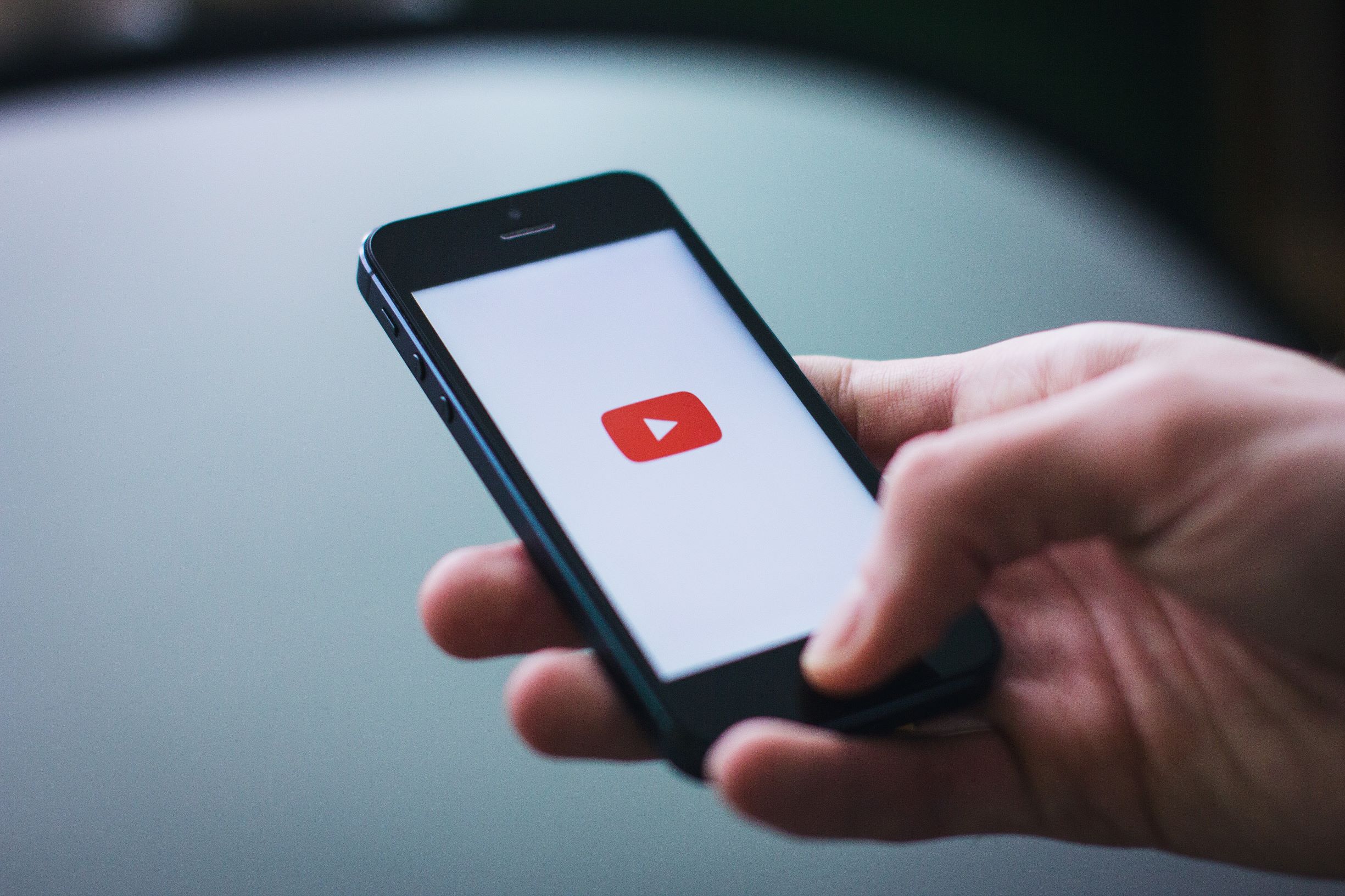 Nonprofit fundraising videos offer a fresh way to tell your story.
Making a video requires little technology beyond your smartphone, and you can upload directly to Facebook. But your fundraising video will only succeed in raising funds if you tell the right story to the right audience at the right time.
Think through your urgent funding needs, and pick a need you can capture in a short video. Keep the message simple and direct, and trust that your supporters will be moved to give when they understand the need and that their contribution will make a tangible difference.
Incorporating fundraising videos for your nonprofit into your marketing will create new opportunities to tell your stories, raise money, and change more lives.