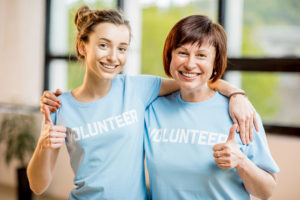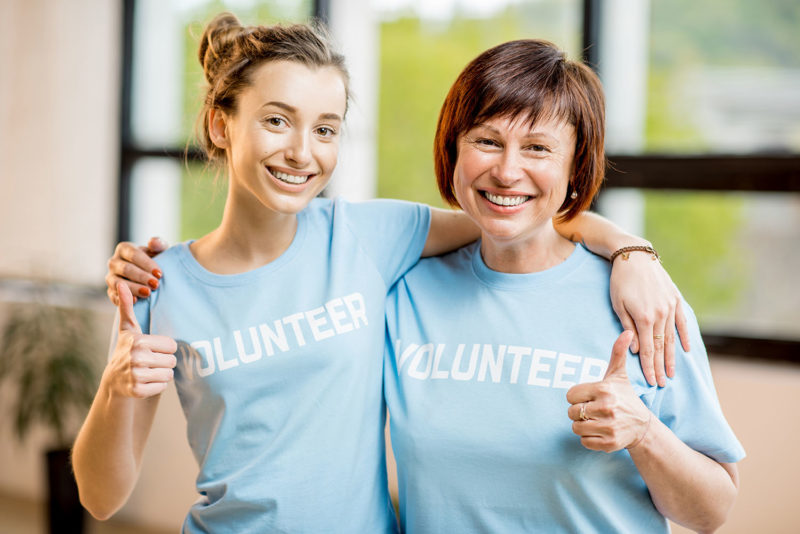 Thanking volunteers is important.
Volunteers are the lifeblood of many nonprofits.
It's true.
They bring extra hands and usually a healthy dose of enthusiasm as well to help you get things done and fulfill your nonprofit's mission.
They work without reward and often under less-than-perfect circumstances.
So, be sure to thank them. And thank them well.
It's rude not to (although I hear about this all the time and I've experienced it myself! UGH!)
Coming up is National Volunteer Week, so what better time to give your volunteers some love?
If you're like most, you've not stopped long enough to even think about it, much less come up with a creative way to show your gratitude.
Don't worry – I've got you covered.
Here are 15 ideas for thanking volunteers and showing them some love.
15 ideas for thanking volunteers
1. Hand-written thank you note. A personalized note is always a good idea. Try a simple card expressing heart-felt thanks along with a specific, personal reason why you appreciate them. The personalization is what will earn you big points and make your volunteer feel special.
2. Home-made card. Got a creative spark? Make your own cards. Personalize them with a photo of your volunteer in action, or something else that gives the card a personal touch. Craft stores are FULL of stickers, decals, paper punches, and other toys to help you create little works of art.
3. Crayon drawing from a child in your program. If you have a program that serves kids, crayon drawings are pure magic and will warm anyone's heart.
4. Thank-you video. Shoot a short video thanking your volunteer. Include staff members saying thank you, your program participants, or even your Board. Remember that this sort of video doesn't need to be long or fancy, and can easily be shot with your smart phone. Upload it to YouTube and send your volunteer the link. Add hot sauce on this technique by calling the volunteer by name in the video. They'll know you shot it just for them.
5. Send a thank-you ecard. There are all kinds of resources for sending ecards. www.Hallmarkecards.com and www.americangreetings.com/ecards are two options.
6. Board member thank-you call. A phone call from a Board member is always powerful. And it's good for both the volunteer and the Board member (who is also a volunteer).
7. Staff signed card. This is so simple, yet often overlooked. Put cards for your volunteers in your break room or gathering area and encourage all staff members to sign them. If you have lots of volunteers, this may take a while, but the payoff will be big. Plus, it gets your entire staff involved in appreciating volunteers, which is a good thing.
8. Yard sign. Get a small sign made thanking your volunteers and place it where everyone will see it upon arrival.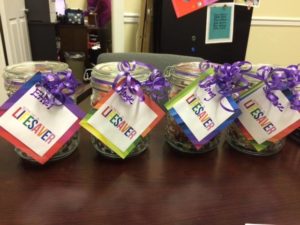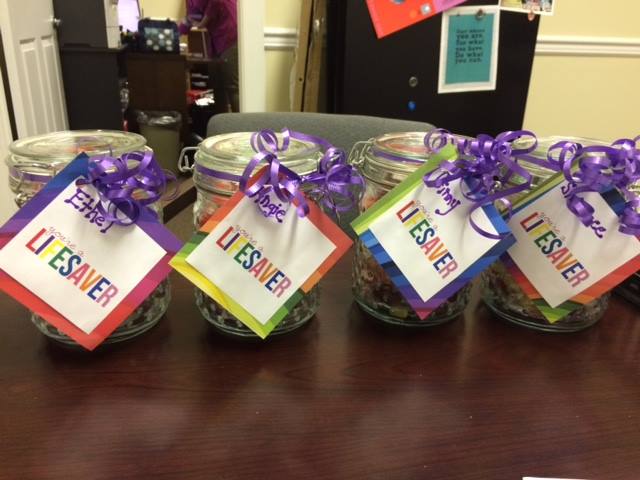 9. Special treats. Have the staff make homemade cookies, brownies, and the like, and place them in the break room or where volunteers can easily find them. Add a sign with special thanks for the volunteers to see.
10. Small gifts. Purchase an inexpensive token of your appreciation for your volunteers. The key here is not to spend much money on it – your volunteers would rather see money going toward programs.
11. Volunteer appreciation reception. Host a dessert reception, an ice cream social, or something similar to show your volunteers how much you appreciate them. If you can do this when your volunteers are already gathered, you'll have more of them show up. Volunteers don't always want to come out for a special event honoring them – strange but true.
12. Gift card. If you can afford it, a small gift card can be very meaningful. You might be able to get these donated if you ask nice from Starbucks, Panera, or somewhere your volunteer likes to go.
13. Letter to the Editor. Write and send a letter to the Editor of your local paper and publicly thank your volunteers. You can express your thanks to your volunteers as a group and talk about how essential they are to your work. Be careful about naming them individually – if you accidentally omit someone, there may be hurt feelings!
14. Facebook acknowledgement. Don't forget that social media can be a powerful tool for showing appreciation. Post photos of volunteers in action and tag them. Or share a thank-you video. There's a playlist of thank-you videos on my YouTube channel at www.YouTube.com/SandyRees1.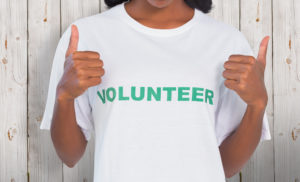 15. T-shirts. A special T-shirt for regular volunteers can be a good thing, especially if you need to clearly identify your volunteers or if they're likely to get dirty.
Appreciating and thanking volunteers really should be an ongoing activity, not something you do once a year. Figure out what you can do regularly and put the individual actions on your calendar so you can keep up with it.
The more you thank them, the more likely they are to keep coming back!
Resources: