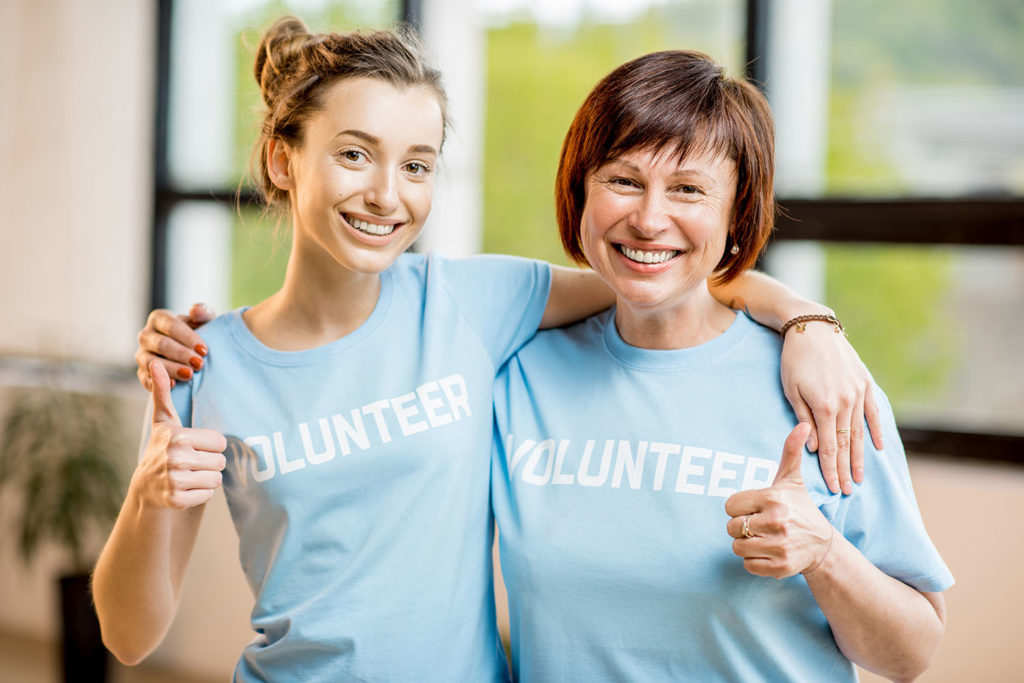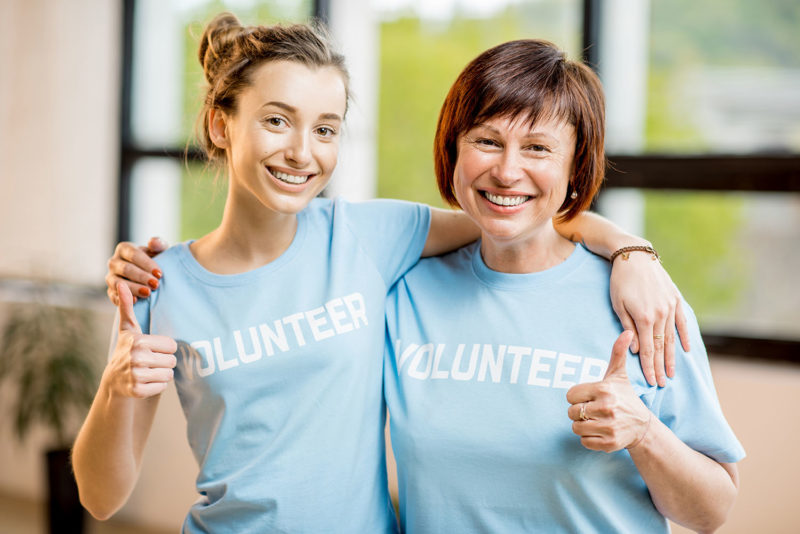 Thanking volunteers is crucial to making sure volunteers keep coming back and pouring their hearts into your nonprofit.
Yet many organizations neglect to thank their volunteers.
And then they wonder why volunteers leave!
Most volunteers will say they get involved because of the satisfaction they get from helping others.
They enjoy working Adoption Day at their local shelter, because they love dogs and they even adopted their dog from this shelter.
They tutor kids at the after-school program, because it makes them feel amazing when the child they have been working with smiles broadly as soon as they walk through the door.
They love working at the food pantry, because they can see firsthand the impact a few boxes of macaroni and cheese can have on a family in crisis.
They are excited to maintain their community garden because gardening is their superpower and it feels good to use it.
No matter how rewarding a volunteer experience is, volunteers still need to be thanked, even if they downplay it when you thank them.
It feels good to be appreciated and recognized for making a valuable contribution. 
If most nonprofits do such a bad job of thanking the very people they depend on to run their programs, you can easily stand out by doing it better.
After all, the nonprofit that makes a volunteer feel great is going to get their time and attention!
15 Fun Ideas for Thanking Volunteers 
Thanking volunteers should be built into your volunteer program and happen as naturally as thanking a donor for a gift.
In fact, think of your volunteers as donors – only they give time instead of money.
I don't know about you, but my time is more precious to me than my money most days!
So, build some systems for thanking volunteers and get in the habit of making sure your folks feel appreciated. They'll stick around and maybe even bring a few friends to help out, too.
Here are 15 easy ways to say thank you to your volunteers:
1. Hand-written note: When teachers are surveyed about what they want from their students' families for the holidays, they overwhelmingly say a note of thanks. It's personal and meaningful. Your volunteers are no different.
Order special notecards for your volunteers, something with more than just your organization's logo, which can feel a bit institutional. Or pick up ordinary thank-you cards next time you are at a big-box store.
Personalize each note, letting the volunteer know you know how much they give and what types of volunteer work they do. Let them know how their service benefits others. And most importantly, share how much you appreciate them.
2. Homemade card: Do you have a creative spark? You can make your own cards. Embellish them with a photo of your volunteer in action or something else that gives the card a personal touch. Craft stores are full of stickers, decals, paper punches, and other fun items to help you create little works of art.
If your organization works with children, maybe you could recruit a child to draw a picture for your card. If you work with animals, maybe press a willing paw on a nontoxic ink pad and press down on the card. The options are endless so get creative and see what you can come up with.
3. Staff-signed card: Make oversized cards on your printer and have everyone on staff sign each card. You can set up an assembly line and have a signing event with a treat at the end. Encourage employees to personalize their messages and mention specific things the volunteer did that stood out.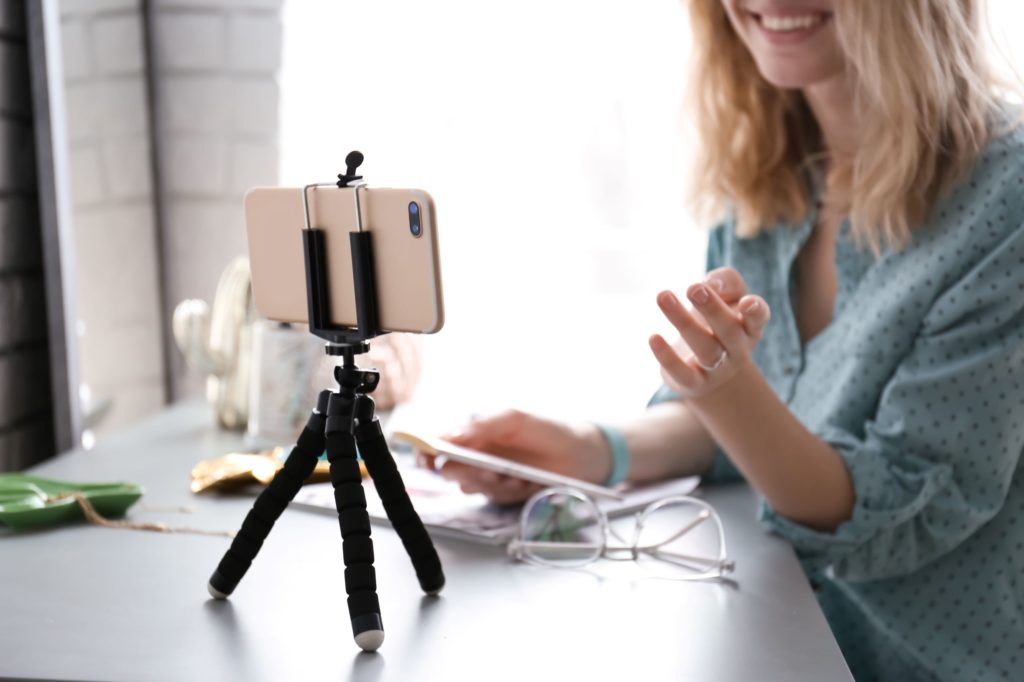 4. Thank-you video: Shoot a short video thanking your volunteers. Include staff members saying thank you, as well as program participants, if possible, and board members. Don't make a long or fancy video. Just use your phone. Upload it to YouTube and send your volunteers the link.
Add hot sauce to this strategy by sending personalized videos to each volunteer, calling them by name in the video. Your volunteer will know you shot the video just for them. It takes a minute, but the results are worth it!
We have a whole playlist on our YouTube channel dedicated to thanking volunteers that you may want to check out.
5. Framed photo: Take photos of your volunteers in action with a goal of getting a frame-worthy shot. With digital photos so easy to take and store, many of us don't have current framed photos.
When you get the perfect shot, get a print of the photo and display it in a simple frame. If you are crafty, you can get an unpainted wooden frame to paint and decorate. Inscribe the date and a personal message on the back.
6. Board member thank-you call: Ask your Board members to call volunteers the same way you would ask them to thank donors. Give them some background about the volunteer, and encourage them to express their sincere thanks without asking for money.
A simple script might sound like this: Hey, I heard from our Executive Director that our program would not be successful if it weren't for you, and I wanted to say thank you."
7. Facebook acknowledgment: Do not underestimate a Facebook shoutout! Incorporate a photo of volunteers in action into a graphic and tag them. Let the world know that your organization would not be able to fulfill its mission without your dedicated volunteers.
8. Yard sign: Create a yard sign that says: A big-hearted volunteer for XYZ organization lives here! Stake the signs in the yards of volunteers under the cover of darkness for an early-morning surprise.
Keep privacy concerns in mind when thinking through this strategy. Yard signs are so much fun and very effective at driving the point home. But you need to know your volunteers well enough to know if they would appreciate a yard sign or if they might feel too exposed. Also, pick up the yard sign after a couple of weeks, so your volunteers aren't burdened with recycling their sign.
9. Sticker, journal, or other small branded gift: Surf around your favorite sites for small, branded gifts and look for something your volunteers might like. Maybe a small branded pouch with earbuds or some other type of tech accessory? Or a water bottle? Or an outdoors kit with mosquito repellant, sunscreen, and lip balm?
Make sure you are choosing something your volunteers would like to receive and find useful, and not something that will be regarded as junk and go straight to the landfill.
10. Gift card: A $5 or $10 gift card can be surprisingly meaningful. It's enough to buy a little treat, and little treats make the day special. If you know your volunteers well, give them a gift card to a local donut shop, ice cream store, or coffee shop. Choose a place with good reviews and neighborhood buzz.
If you don't know your volunteers well enough to choose a locally-owned store, go with Starbucks or a similar chain. Starbucks has a wide selection and a large number of stores. A quick run through the Starbucks drive-thru can really make a busy person's day!
11. T-shirt: You might be surprised at the enthusiastic response you get when you send or give your volunteers a free t-shirt! Most people expect to buy a shirt or receive a t-shirt for participation in a race. Getting a t-shirt unexpectedly is a fun surprise. Consider having a t-shirt made that says volunteer or that otherwise stands out from your standard shirt.
To get the size correct while maintaining an element of surprise, ask for t-shirt size as an optional question on your volunteer application form.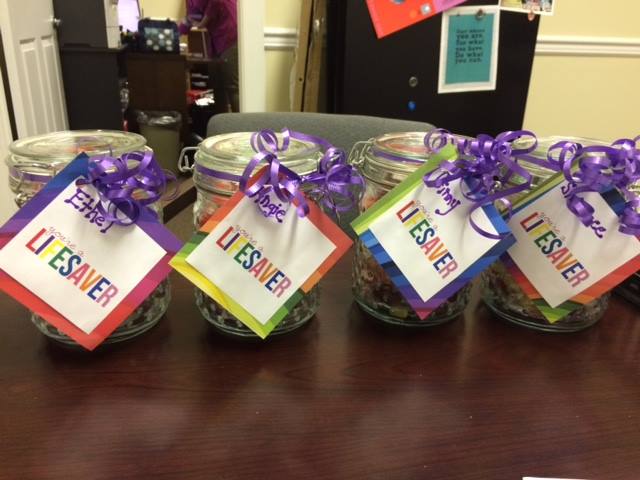 12. Special treats: Hire a local baker to make packaged, branded treats to hand out at your next volunteer activity. If you have bakers on your staff and Board, set out an assortment of homemade baked goods at your next volunteer gathering. A small, branded bag of candy, such as chocolate-covered sunflower seeds, can also be a sweet surprise.
13. Low-maintenance plant or fresh bouquet: Could your Board deliver flowers to volunteers? Or a poinsettia around the holidays? Include a personalized note thanking the volunteer for their unique contribution.
14. Dinner delivery: The Board of an Atlanta-based nonprofit delivered homemade tamales to all volunteers. They hired a recipient of services to make the tamales. Another nonprofit delivered pans of lasagna, made by board members, along with bagged salad, garlic bread, and brownies.
Volunteers would welcome a soup delivery during a cold snap or a barbecue dinner in the summertime. Give a volunteer the night off from making dinner, and you just may have a volunteer for life!
15. Volunteer appreciation event: Consider an in-person appreciation event when it is safe to do so in your community. Options include an ice-cream social, dessert reception, boxed lunch, or breakfast. Keep the event's focus on volunteers and the many ways they make the organization's work possible.
These are some ideas to get you started. You can find many more on Pinterest and by swapping ideas with colleagues at other nonprofits.
The goal is to make volunteers feel special and appreciated.
Build thanking volunteers into your nonprofit's everyday life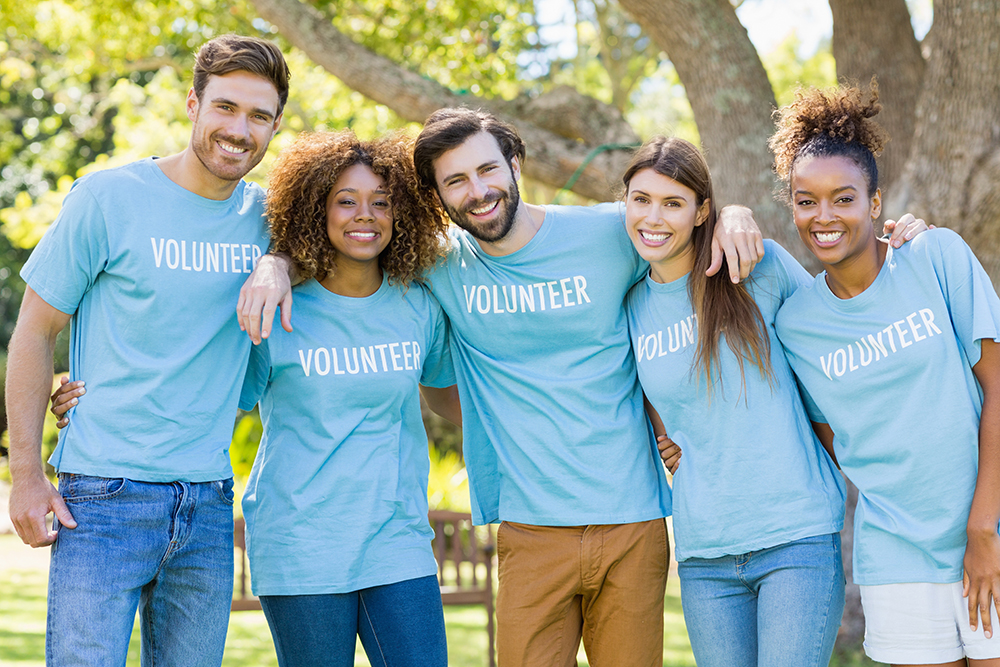 Thanking volunteers is most likely to happen if you plan and budget for it.
Choose a time to thank volunteers, such as National Volunteer Week in early April, Volunteer Recognition Day on April 20, the holiday season, or a date that makes sense for your organization.
Consider scheduling quarterly dates for thanking volunteers. Think about how you can integrate into your calendar four meaningful ways of thanking volunteers. Then you will really have volunteer appreciation covered!
Some organizations thank volunteers individually after they complete a certain number of hours of service. Maybe you could create a certificate to give volunteers when they reach a specific milestone. Or, you could give them a t-shirt, sticker, and handwritten note when volunteers serve 20 hours. That would increase your chances of the volunteer continuing to invest time in your organization.
When you are preparing your nonprofit's budget, include a line item for thanking volunteers. Budgeting $5 to $20 for each person is a good target. Think about how important volunteers are to your organization when considering how much your organization should spend saying thank you.
Brainstorm with your staff and Board about the best type of recognition. Should you be whimsical or serious? A s'mores kit with a label that says, We could use s'more volunteers like you may be perfect for volunteers who staff the food pantry.
But for volunteers who answer a crisis hotline, the tone might be too casual. A candle with a note that says, Thank you for being a light in the lives of others might be more appropriate.
Should your gesture be public or one-on-one? You know your organization and volunteers and what would be appropriate.
Make sure to designate someone on your team to execute the volunteer thank-you strategies you plan. You don't want thanking volunteers to be a plan that falls through the cracks.
The Bottom Line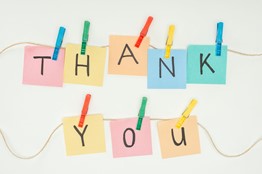 Thanking volunteers is so important, you don't want to do it halfway. It's something you need to put thought, time, and a little bit of money into.
Make thanking volunteers a priority, and your volunteers will keep coming back and telling others about their positive experience.
This positivity will benefit your organization time and time again as you expand services, grow your organization, attract new donors and volunteers, and work together to change lives.