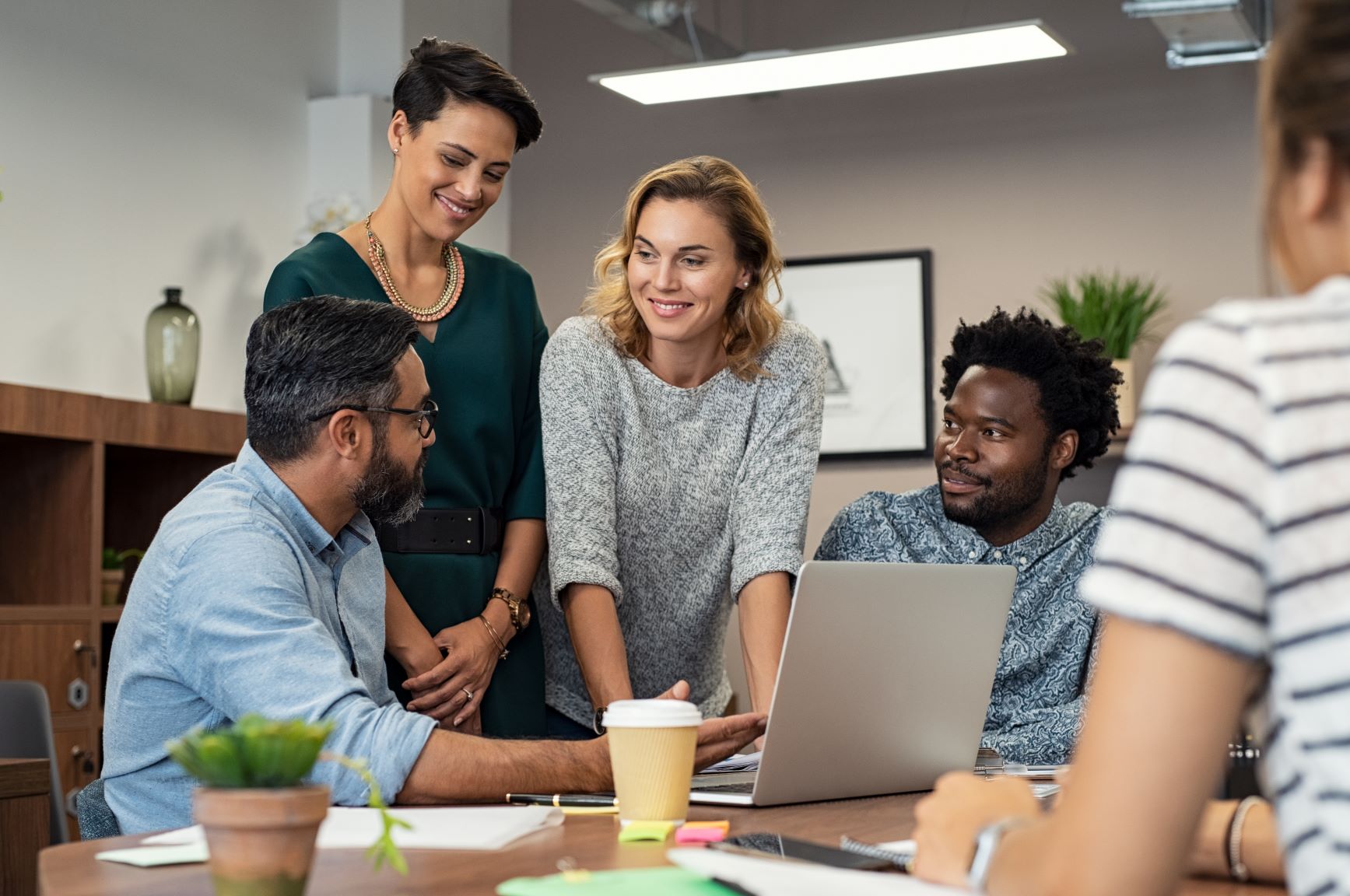 A nonprofit Advisory Board can be a great way to engage key supporters with relevant professional skills, life experiences, and networks.
But many Advisory Boards sit idle, with members not knowing their role and organizations not knowing what to do with the Board they created.
Unlike a Governing Board, often called a Board of Directors, an Advisory Board has no decision-making authority and does not issue directives or have fiduciary responsibility.
Advisory members serve mainly in an advisory capacity though there are other roles they can assume.
When starting an Advisory Board, it's important to have a clear idea of what its role will be so everyone's expectations are set appropriately from the beginning and no one ends up frustrated or disappointed.
Giving Advice
The most obvious role for a nonprofit Advisory Board is to give advice to the Governing Board and staff.
Volunteers appointed to Advisory Boards can share their professional and personal expertise on everything from programming to the organization's role in the community.
For example, if a nonprofit organization operates health clinics inside public schools, the Advisory Board might be made up of pediatricians, family physicians, and nurses, who could advise the Governing Board on how the model could best operate to meet families' needs.
Involving members of the affected community in Advisory Boards is becoming more and more common. It's a practice funders like to see, because an Advisory Board gives members of the affected community a voice.
For example, an organization that supports homeless families could have an Advisory Board made up of formerly and current homeless people. They could advise the organization based on their personal experiences.
A nonprofit organization that provides temporary housing and wraparound services for mothers with newborns has an Advisory Board made up of graduates from the program. The mothers have advised the organization on many issues, most importantly, how the organization handles the transition out of the program.
The organization used to have a firm rule about the number of months a mother could receive services. Mothers shared with the nonprofit's leadership how stressful this rule was for them, knowing they would be kicked out after six months regardless of their circumstances.
The Governing Board took the Advisory Board's advice to heart and created a series of achievable goals rather than a hard deadline. The organization invested more resources in helping mothers find employment and housing, and created an outreach program to check on mothers after they moved out and provide additional support if needed.
See how important that perspective was to the organization's ability to successfully make substantial change in the lives of its program participants?
And it all happened because of the Advisory Board.
Raising an Organization's Profile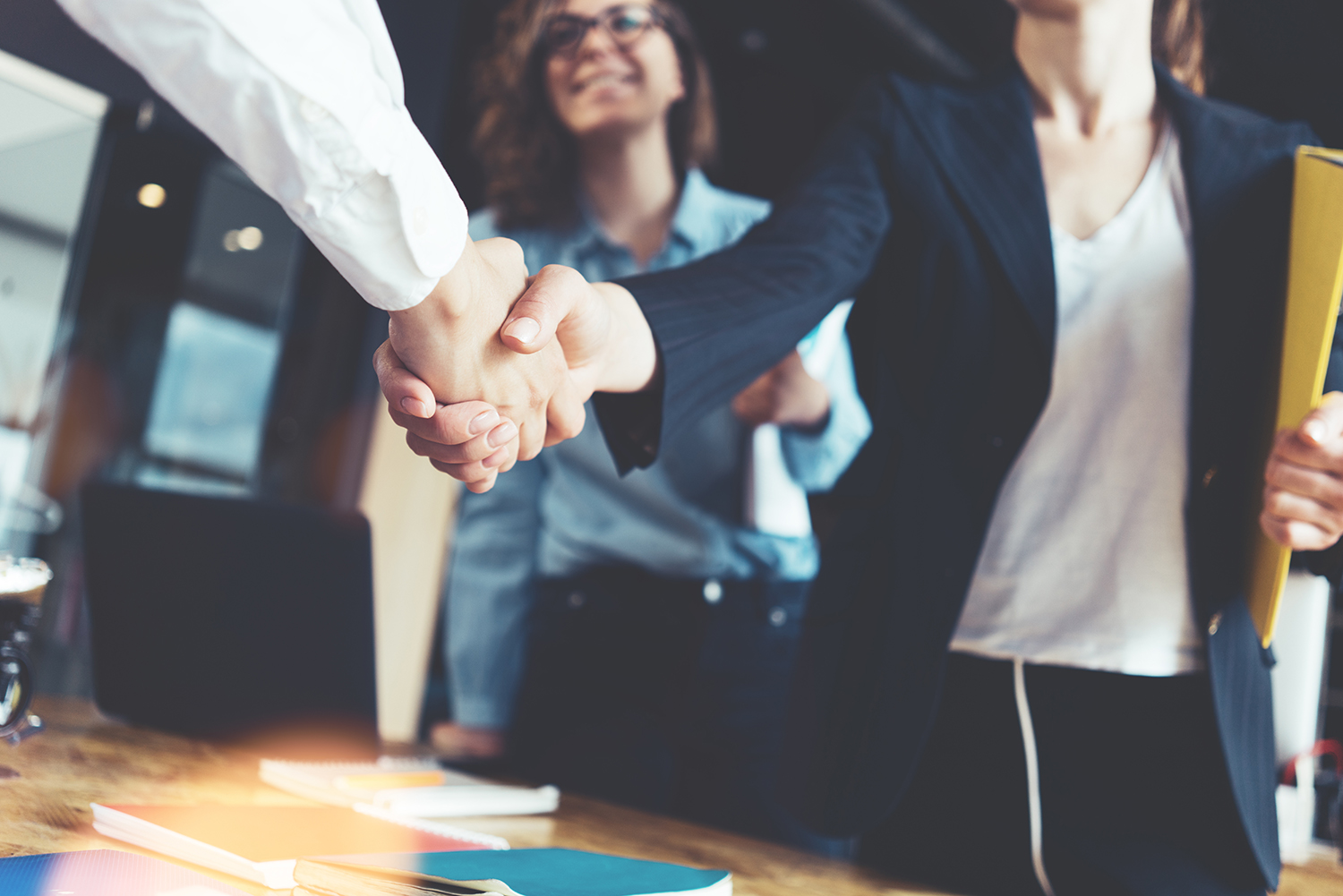 Some Advisory Boards exist to raise the organization's profile in the community.
Volunteers appointed to be Advisory members may not have experience as a recipient or services or have professional experience relevant to the organization, but their value is in their role as community leaders.
As community leaders, they can influence how an organization is perceived in the community. By serving on the Advisory Board, they are saying, "This organization's work is important."
For example, an organization that sets up clinics in African and Latin American countries has a large Advisory Board made up of executives from local corporations, including several healthcare and insurance companies.
The organization brings its Advisory Board together three times a year. During the first meeting, the organization briefs Advisory members on the organization's work and suggests ways members can get involved. Advisory members submit a pledge for what they can commit to do.
During the second meeting, members share how they are engaging in the organization's work. Ways to engage include:
Arranging a speaking engagement.
Writing a story for their company newsletter about the organization.
Making an in-kind donation of equipment or supplies.
Assembling a group to travel to one of the organization's work sites and volunteer.
Providing professional insight into the organization's programs.
Connecting the organization with other professionals who can help advance the mission.
At the third meeting, the organization thanks the Advisory Board members for their involvement and celebrates the organization's successes. The members are invited to sign on for another year or recommend someone new to take their place.
This structured approach works well for busy members who want to make an impact but don't have a lot of time and like to be plugged in exactly where they are needed.
Raising Money
Finally, of course, Advisory Boards can be established with the stated purpose of raising money.
Members of nonprofit Advisory Boards can contribute to fundraising in many ways.
They can:
Ask their networks to financially support the organization.
Serve as chair of a fundraising campaign or of the annual gala.
Connecting the organization with their company's foundation or community relations program, which often cannot be accessed without a person. connected to the corporation making the ask.
Plan a fundraising event, such as a golf tournament.
Host an intimate dinner party at their home and ask their friends to give.
Connect the organization with leaders of other organizations to create partnerships.
An organization that supports farming in African countries has an Advisory Board made up of professionals whose work involves food, including restaurant owners, chefs, farm owners, and a cookbook author. The Advisory Board puts on an annual competition among chefs to create dishes with zero food waste.
The event raises more money every year, as well as excitement around the organization's work, which is hard to do when the work takes place on another continent.
Another way members can raise money is hosting cocktail parties or other types of gatherings in their homes. They invite friends and family members who might be interested in the organization's work, and someone from the organization makes a brief presentation. The Advisory member then asks guests for a donation.
Another model that is becoming more common is a young professionals Advisory Board. This type of Advisory Board is often large and involves engagement in volunteer projects and fundraising, while also building in a strong networking component with brewery events, happy hours, and pub crawls.
Advisory Boards Need Structure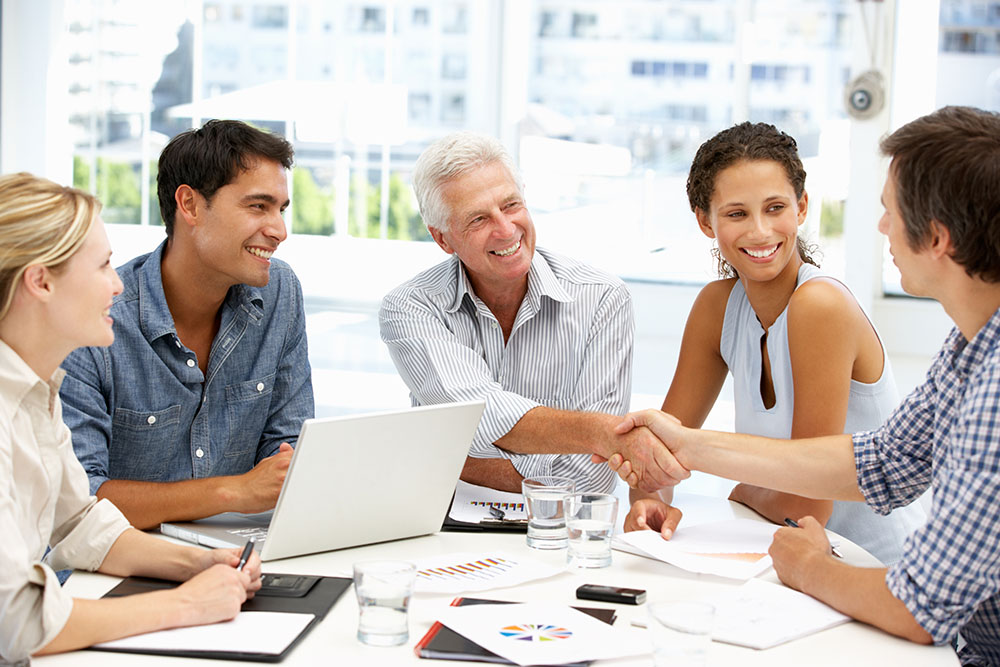 With so much potential and so many ways to set up an Advisory Board, why are they so underutilized?
The most likely reason is time.
Running a nonprofit organization involves so many tasks that suck up so much time, Executive Directors often don't have time to provide the structure and guidance an Advisory Board requires. This leaves Advisory members feeling unsure of what they are supposed to do.
People get involved in volunteerism to feel a sense of purpose. No one likes to feel like they are not needed or valued.
Advisory Boards may also be inactive because their role was not clearly defined when it was created. Or maybe the Advisory Board was created by a previous Executive Director and not embraced or understood by subsequent leaders.
And, in some cases, the Board of Directors and staff might feel defensive if Advisory members are telling them things they do not want to hear.
When an Advisory Board is formed to fill a specific need, and volunteers are given direction and opportunity to fill that need, great things can happen. Board and staff members can learn from people with relevant skills and life experiences. Organizations can grow stronger through connections to the right partners and donors.
How to Form a Nonprofit Advisory Board
Your nonprofit Advisory Board will have a higher likelihood of success if you take the time to plan the formation and execution.
Here are the steps to launching a successful Advisory Board:
1. Think about why you want an Advisory Board. What do you want to accomplish? Is your focus on becoming a bigger presence in the community? Or do you want to hear from professionals whose experiences would help you better execute programs? Do you want to hear from people impacted by the issue your organization addresses? Or are you looking to create an additional fundraising arm to help you reach the goals outlined in your fundraising plan?
2. Accept that no Advisory Board can do everything. Trying to create multiple Advisory Boards at the same time would create too many moving parts to effectively manage. Start with the type of Advisory Board that would have the greatest impact on your organization right now. From there, you can grow.
3. Write a description of the proposed Advisory Board's purpose. What do you want it to accomplish? How much time are you asking them to give to their work? Be specific here so you can use the details in your recruitment and orientation.
4. How big should your Advisory Board be? Think about a size that will be manageable but big enough to make a significant impact. A good number to aim for is between 12 and 20.
5. Brainstorm a list of prospective Advisory members. Note those who you are almost positive will say yes, as well as those who you are almost sure will say no. Aim for a diverse group of people who will bring different strengths to the table while sharing a commitment to your organization's work.
6. Think about someone who would make a good Advisory Board chair, someone who is already very engaged with your organization's work and has the passion and leadership skills to inspire others. In some cases, a current member of the Governing Board leads the advisory Board which facilitates easy communication between the two groups.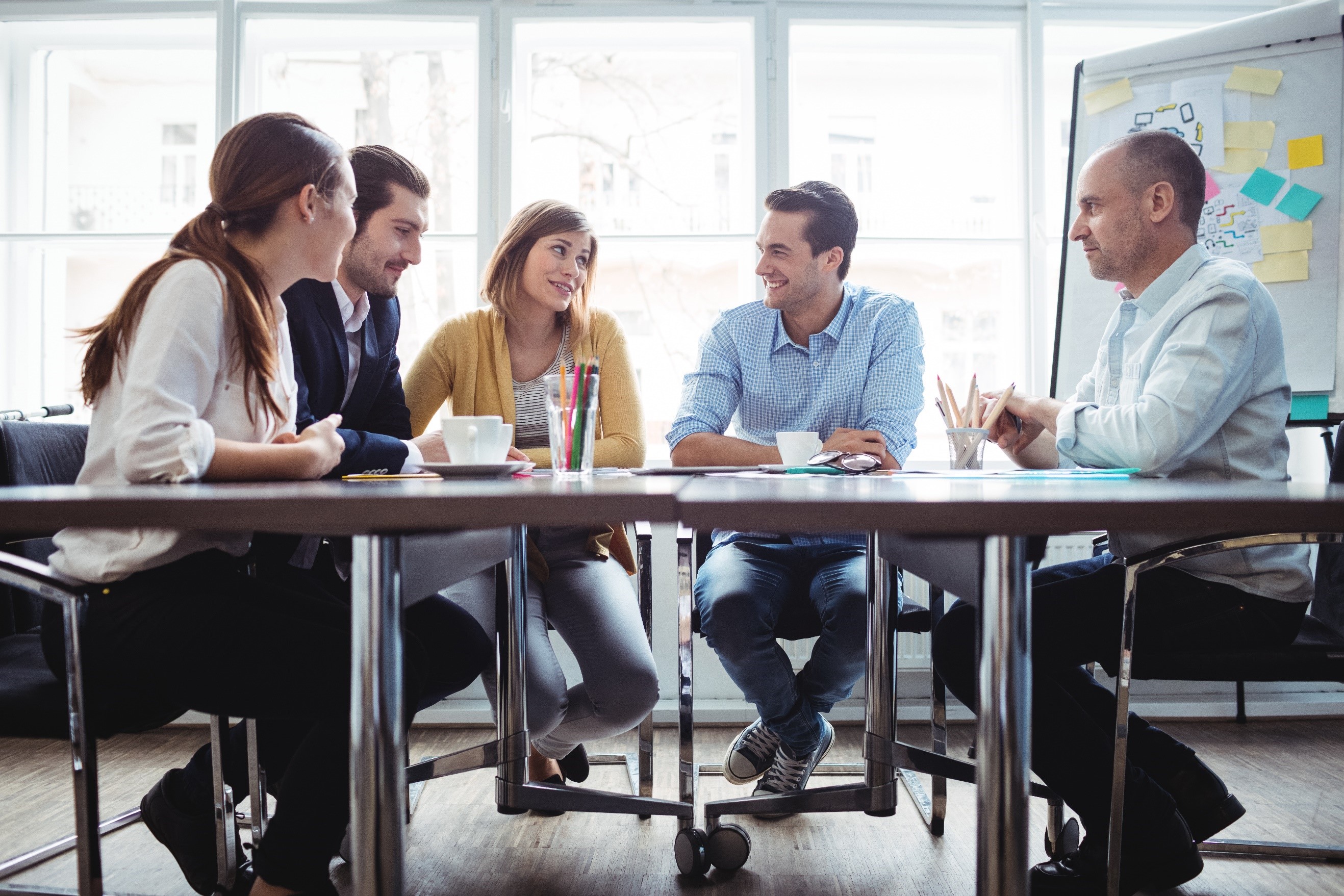 7. Write down how you envision the Advisory Board operating. How long will terms be? What will be the process for bringing in new people? Are there any conflicts of interest that would prevent people from being eligible? How often will the board meet? By detailing the activities of the group before it begins, you can be ready to get them started on the right foot once the group is formed.
8. Take your plan to your Governing Board and staff. Seek feedback and discuss who will be responsible for the Advisory Board. How will communications with the group work? Who will plan and run meetings? Think about any task related to the Advisory Board and who will be responsible for that task.
9. With the input you've gathered, finalize the plan for the Advisory Board.
10. Invite people to serve on the Advisory Board, with Board and staff input. Start with an email requesting an in-person meeting, video call, or phone call. Let the person know you want to discuss their participation as an Advisory member. There is no need to waste their time and yours if they are not interested or able to serve.
What if you are a new organization and do not know enough people to invite? Ask Board members to suggest three or four people to invite. Then ask key supporters you are planning to invite to be on the Advisory Board to make recommendations. Your local United Way might have a list of people interested in Advisory Board service.
11. Prepare a document to share with prospective members outlining the roles and responsibilities.
12. During the meeting, let the prospective member know why you think they would be a great fit. Share your vision for the Advisory Board as well as for the organization. Let them know you think they have something special to offer in helping the organization change more lives.
13. After the meeting, send the prospective member an official invitation. If the person accepts, add them to the list. If the person declines, thank them for consideration and ask if there is another role they might want to take at the organization now or in the future.
14. As your Advisory Board takes shape, think about other people you could invite to assemble the strongest group possible to achieve the Advisory Board's goals.
Now that you have your Board assembled, you are ready to execute!
How to Make the Most of Your Nonprofit Advisory Board
Map out your Advisory Board's first year, including meetings and activities, making sure the Board is set up to be successful and everyone knows what to expect.

Send everyone a welcome email, letting them know who is on the Advisory Board, meeting dates, and the goals.

Plan an inspiring and informative first meeting. You want everyone in attendance to be excited to be part of the Advisory Board and to leave feeling energized. At the end, share next steps.

Follow up your meeting with an email thanking everyone for attending. Remind everyone of the next meeting's date and the next steps for getting involved as an Advisory member.

Check in with individual Advisory members after their first meeting and again later in the year. Make sure they feel valued and useful.

Share stories about your organization's work with your Advisory Board, so they can understand the importance of the work and feel invested. Protect everyone's confidentiality while emphasizing the urgency of needs and the vital role your organization plays in addressing these needs.

Request honest feedback on your organization's work. Receive the feedback graciously, and follow up on how your organization will respond and grow from the advice received.

When an Advisory Board member's term expires, ask for feedback on how to strengthen the group or the process of finding and keeping members. Keep seeking new ways to engage Advisory members and utilize everyone to their full capacity.
The Bottom Line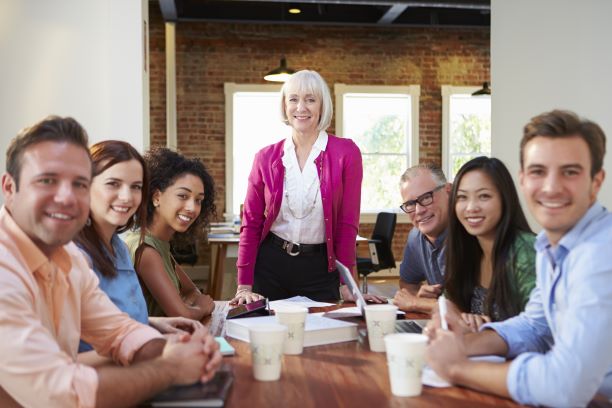 A nonprofit Advisory Board is a great opportunity to engage more people in different ways with your organization's good work.
With an Advisory Board, you can bring professionals with particular expertise to the table, get community leaders to talk up your organization in their networks, and learn how your organization is doing from the perspective of people you are serving.
Assembling it is about being open to advice, insight, and support from different people with fresh perspectives.
Nonprofit organizations cannot reach their potential by operating in a silo. When you have an Advisory Board, you can learn more, do more, be more, and change more lives.