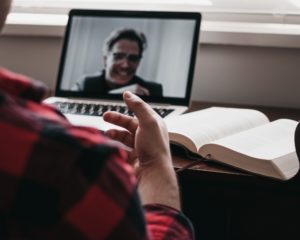 Typically, the burden of creating and promoting peer-to-peer giving pages falls on employees and key volunteers of your nonprofit. While there isn't necessarily anything bad about that, it shouldn't represent the totality of your Peer-to-Peer (P2P) strategy.
Looking beyond employees, you'll find loyal supporters of your organization who are well-positioned to raise funds from their friends and family on your behalf. A select few, in particular, may be more likely to help you with fundraising during a crisis. These four types of potential fundraisers also have unique characteristics that will help make the campaign more successful while you are fundraising during a crisis.
Let's dive into each of them!
1. Previous Peer-to-Peer Fundraisers
In the same way that donor retention is important, so too is fundraiser retention. If in the past someone has gone out and raised money for you online, they're likely better prospects to do it again than those who have never done so, especially if they were adequately thanked and soft-credited for any gifts they brought in.
A few things should be considered when reaching out again:
How long has it been since their last campaign?

If it's been over a year, you're in good shape. if it's only been a few weeks or months, you should have a really good reason for asking again so soon. Perhaps you have a special need, or you're doing a campaign around a specific day of giving, like Giving Tuesday or a date that is meaningful to your organization.

Reference their past fundraisers in your ask.

Be sure to acknowledge and thank them for doing a P2P campaign in the past. If you can tie the raised funds to direct impact, feel free to tell that story too.
If they balk at the idea due to donor fatigue or lackluster results last time, be sure to equip them with specific talking points around the urgent need of the moment.
While the primary responsibility of board members is governance, their unique positions as highly-dedicated volunteers make them excellent candidates to host a P2P campaign. If you've struggled to get them involved in fundraising, P2P can be an excellent and relatively painless way to get them started.
Not only can they tap into their potentially high-capacity networks, but seeing firsthand the ease of which asking can be done digitally may make them more comfortable asking in-person in the future. It can also be a sneaky way to achieve 100% board giving. If they haven't yet donated themselves, their first gift could be to their own P2P campaign!
Don't forget about past board members who might be more than happy to jump in and help!
3. Volunteers Who Can't Volunteer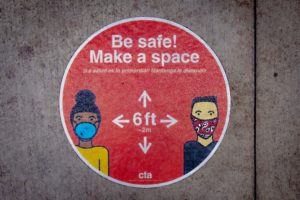 In times of social distancing, you may not be able to host volunteers in-person in the same way that you have in the past. Just because you can't have people out to pull weeds, paint bathrooms, pack food boxes or walk dogs doesn't mean that these supporters should be under-leveraged.
Consider reaching out to say, "We know you can't volunteer right now, but here's another way you can support us."
P2P doesn't have to be the only way you engage with these supporters and fundraising during a crisis. Getting them involved with donor stewardship through letter-writing campaigns, phone-banking, virtual fundraising campaigns, and other forms of outreach is also a good way to keep formerly in-person volunteers engaged with your mission in a meaningful way.
Don't be afraid to ask them to donate, either!
In the same way that volunteers can also donate, donors can also help with fundraising during a crisis— if they are asked. They share a similar passion for your organization, just expressed differently.
A case for support from a donor to a potential donor is also quite compelling; who better to communicate the pride of donating than a donor? This is particularly powerful on social media, where FOMO (fear of missing out) runs rampant.
Try running a report in your donor database of supporters who have donated for at least five years in a row to see who might make a great candidate for a P2P fundraiser; bonus points if they're a monthly donor.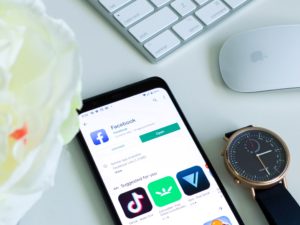 This list is of course appropriate outside times of crisis. For example, if you have birthdate information on these folks, consider reaching out to them a few days before their birthday to ask if they'd be willing to dedicate a Facebook birthday fundraiser to your organization.
Any budding fundraiser will appreciate it if you can supply them with logos, photos, talking points, links, and other content to use to build their giving pages and promote to their networks. The less work they have to do, the better! Consider creating a comprehensive library of content that you can access as needed whenever a P2P opportunity arises. This can include templates for social media posts and emails, with variations on each for the type of fundraiser who will utilize them.
The power of these four groups is that they can lead with "I'm a donor," "I'm a volunteer," "I'm a board member," etc., which adds instant credibility to the campaign. If you want to venture out even further, consider former employees and service recipients as potential fundraisers as well.
For any individuals that conduct P2P fundraising during a crisis, be sure to thank them for taking on the responsibility of creating and running the fundraiser. Don't forget to log any interactions, campaign details, and soft credits on their profile in your CRM. This will help you build lists of potential P2P fundraisers for your next campaign or need!
Who have you asked to run a P2P campaign for your organization? Let me know in the comments below!
About the Author
Steven Shattuck is Chief Engagement Officer at Bloomerang and Executive Director of Launch Cause. A prolific writer and speaker, Steven is a contributor to "Fundraising Principles and Practice: Second Edition" and volunteers his time on the Project Work Group of the Fundraising Effectiveness Project and is an AFP Center for Fundraising Innovation (CFI) committee member.