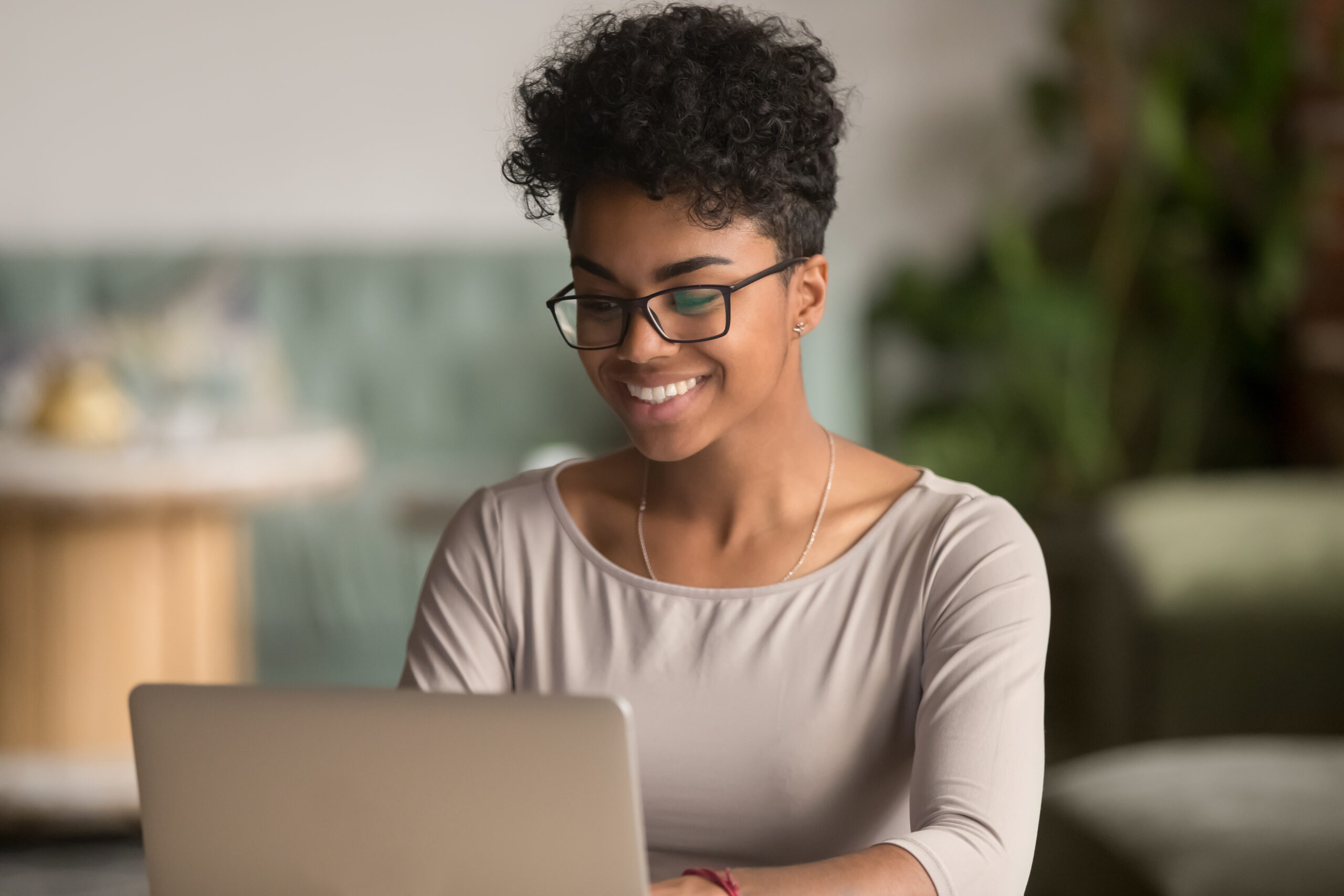 Building a non-profit website might be the most intimidating aspect of launching an organization.
It's the digital face of your organization and where many people interact with you for the first time.
The experience people have on your non-profit website will influence what they think about you and if they think they can trust you.
That means that what your website looks like and how easy it is to use can impact someone's decision to give.
In fact, some people check out your site first before they decide whether or not to donate, just to see if you're legit.
That's a lot of pressure on you to have a good website!
Your website must look professional and be easy to navigate. You can't just throw some text on a page and call it done.
Building a donor-friendly website is a complex job – part marketing and part technical.
But it's really not hard, thanks to some great tools available on the market and the tips I'm about to give you. 😉
And, like all marketing materials, if you know who your organization is—if your organization has clarity of mission—it's just a matter of figuring out how to show the world what you're all about.
Here is your guide for creating a non-profit website that brings interested people into your world, tells them what your organization is all about, invites them to be part of the work by making a donation, and then thanks them for doing so.
Start With the Basics: Platform, Domain Name, and Site Map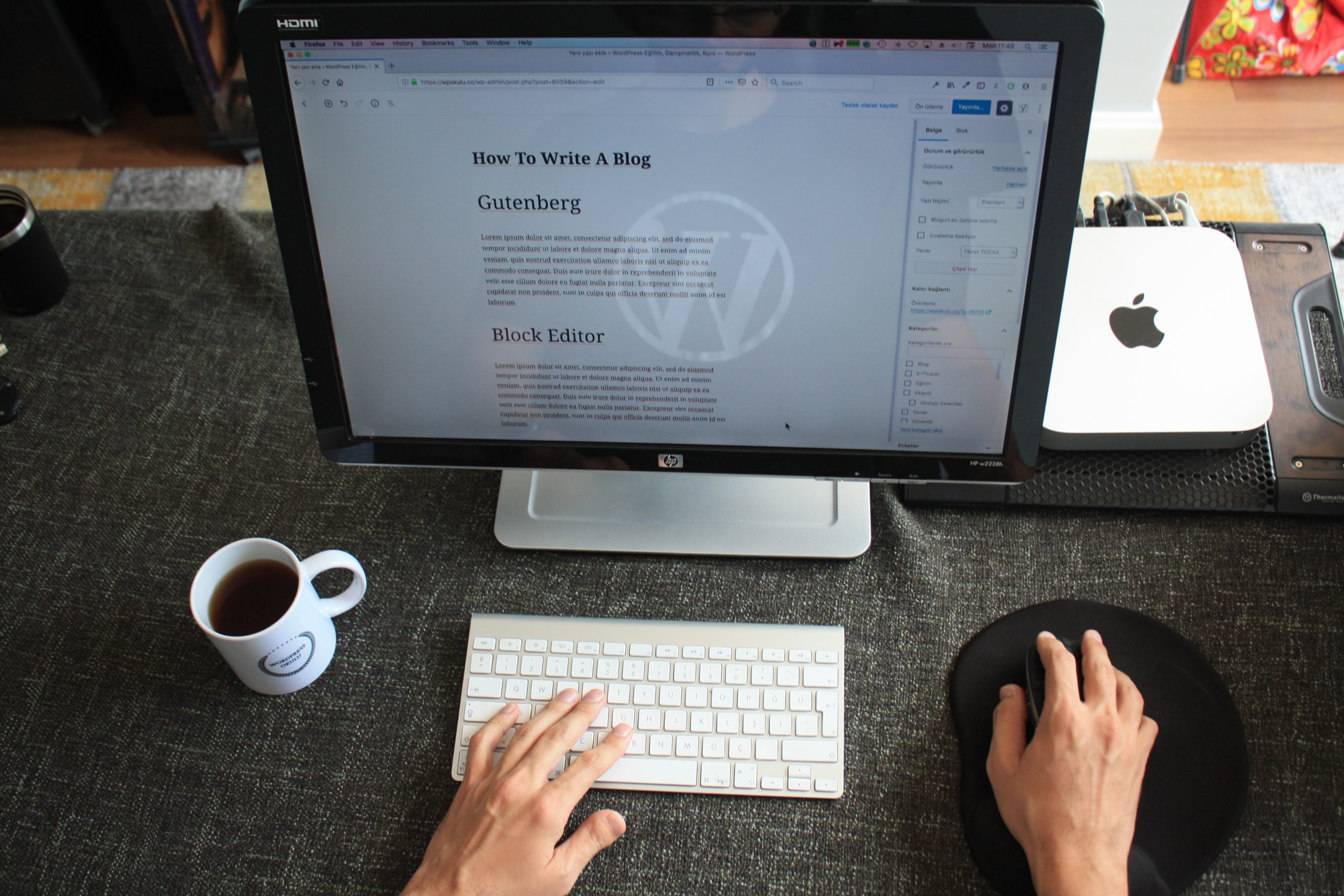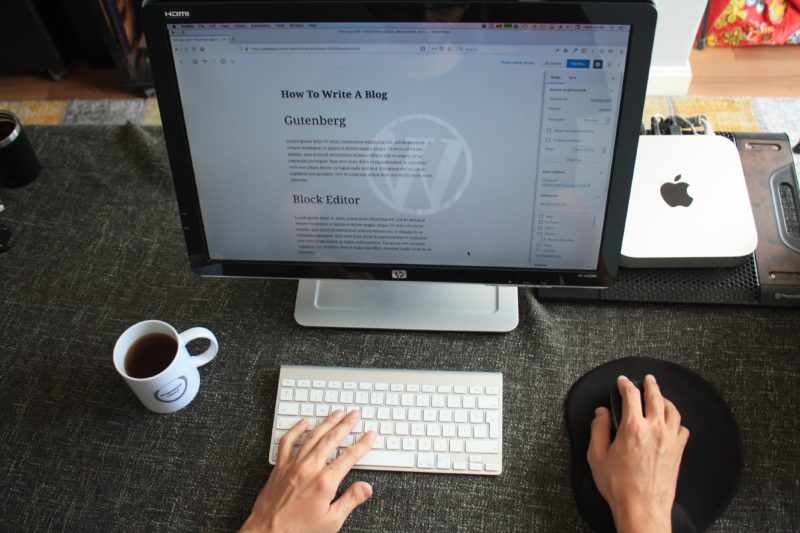 The first thing you need to do in building your non-profit website is choose a platform.
This is the tool you will interact with daily as you keep your website fresh and up-to-date.
There are four main players in the market: Squarespace, Weebly, Wix, and WordPress.
Squarespace, Weebly, and Wix are do-it-yourself sites designed for people with no coding skills. You just drag-and-drop. It's easy, though these platforms and templates limit what you can do.
If you have a site in your head you want to create or a site you admire that you want to model yours after, these platforms may not give you the flexibility you want.
And if you are not tech savvy, as is the case for most people who use these platforms, you will get frustrated sometimes trying to use them.
Though they have tutorials and customer support, setting up your site to accept donations can be challenging. And your friend who is a website developer won't be able to help you. Professional website developers do not use these platforms!
Still, Squarespace, Weebly, and Wix offer an easy and affordable option, especially for your first non-profit website.
With a WordPress site, you can get exactly what you want. You will probably need to hire a WordPress developer to build your site, but your developer can teach you how to make updates after your site goes live.
Choose the option you think will work best for your needs and move forward. Getting stuck on this decision can needlessly delay your website, which is not good. Any of these platforms will do. If you want to go with WordPress, hire someone who understands your vision and has experience with websites for small nonprofits. We recommend New Frame Creative.
Next, secure a domain name. Ideally you want to grab YourOrganizationName.org. And while you're at it, you might as well grab YourOrganizationName.com just so no one else can take it.
But what if those domains are not available?
Well, then you have to think about how people will be able to find you. If your organization is specific to one state or city, think about incorporating that into a domain name. For example, BigCreekRescueGA.org or CollegeBoundVA.org.
Please DON'T use a long abbreviation of your name for your domain! You know what it is, but donors and others will struggle. For example, if your nonprofit is the Equine Rescue and Rehab Farm of South East Tennessee, don't get errfset.org. That's too many random letters to make sense of for those who aren't familiar with your organization. Plus, if you use your domain name in your email (which you should!), people will struggle to type it in because it doesn't make sense.
Some people check domain name availability before incorporating and that's a smart way to go. But if you are already incorporated and your name is not available as a domain, don't let it get you down. Pick the best domain name available and embrace it.
Next, you need a site map. This is a map that lays out the pages your site needs. Of course, you'll have a home page, and then you need an About page and a Donate page. You probably want a News page for your blog (if you plan to have one), which will help you keep your site fresh. You probably want a Programs page to provide details on what your organization does and maybe a page for Volunteers.
When you think about your site map, think about your audience. You should make it as easy as possible for each person visiting your site to find what they need. Will people who need your services come to your website? If so, make it easy for them to find out how to determine if they qualify for help.
Now that you have your platform, domain name, and site map, you are ready to think about making your site look and feel like your organization.
All About Your Brand: Logo, Typography, Colors, Photos, and Tone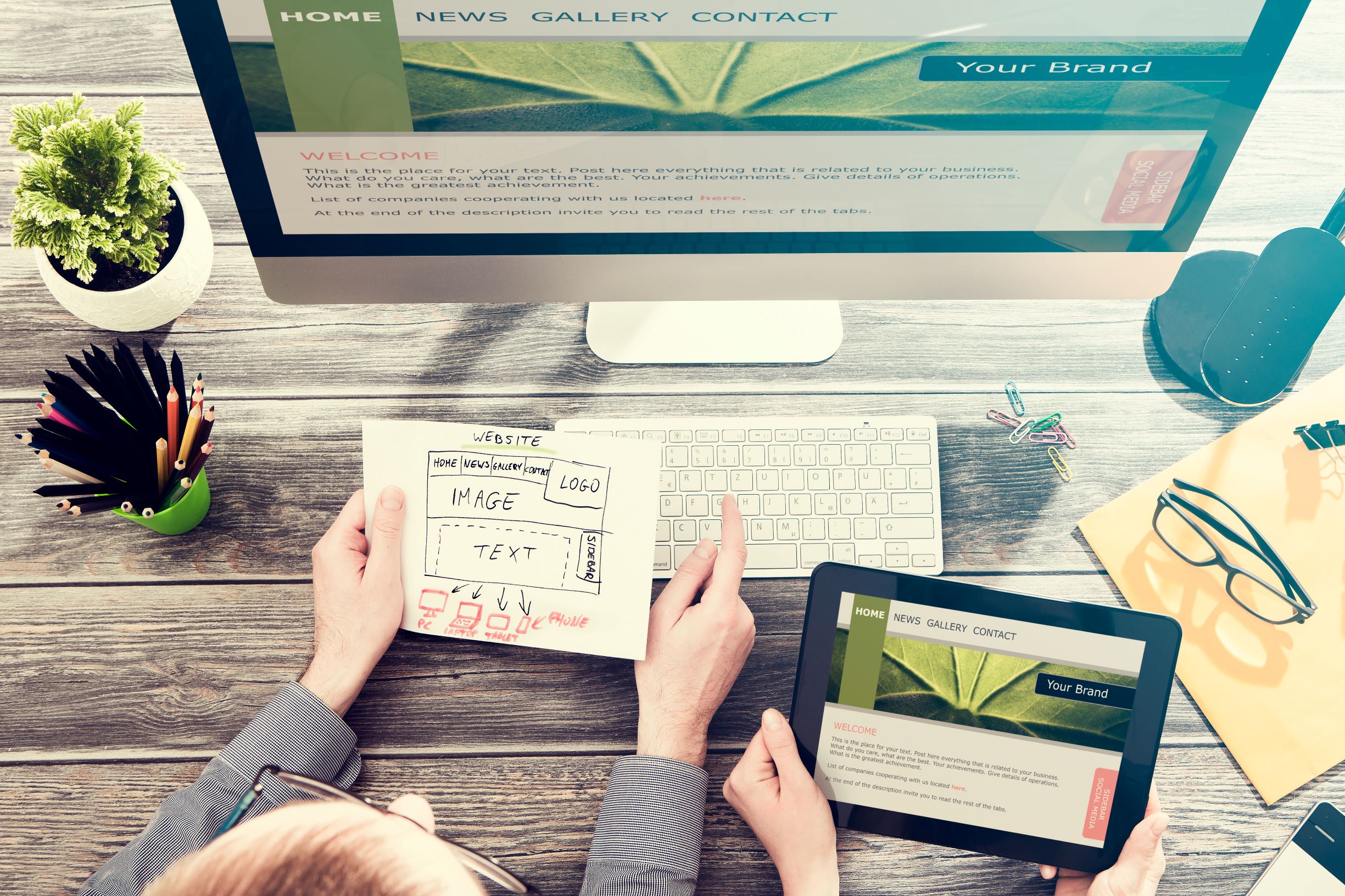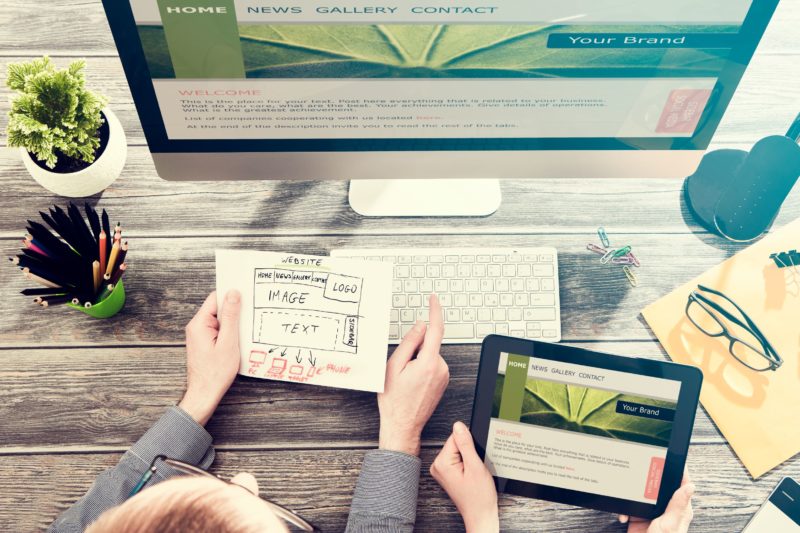 What do you want the look and feel of your site to be?
If you look at websites for wedding caterers, you will find they have a luxury feel. They tend to promise an upscale experience. Government sites tend to be void of emotion and give off the vibe of "Here's the information you need."
Nonprofit websites typically have a welcoming feel. Some have a sad tone that emphasizes the dire situations of the people they serve, but it's more common for nonprofit websites to be uplifting.
These sites basically say: There is an urgent need in our community. We're working to address this need. Here's how you can get involved. 
How do you create this mood? Through your brand!
Your brand is more than a logo, which you may have developed five minutes after incorporating. Your brand is how people feel when they think of your organization (or visit your website!) and it is communicated through your logo, typography, colors, photo style, and tone or voice. A well-defined brand supports your marketing and fundraising efforts and lets people know instantly what you're about.
Let's break it down:
Logo: Your logo is an image that gives people a feel for what your organization is about. A logo can't tell someone everything about an organization. It gives a person the essence and hints about the work the organization does.
Consider hiring a professional to create a logo and brand for your organization. If you are using WordPress, your developer may offer a package that includes branding and web design.
Typography: Websites tend to have a lot of words. The fewer words you use the better, but you will need words to tell your story.
It's best to choose a font that is easy to read on screens. We like Arial and Calibri. Pick a font and stick with it throughout your site, though you may want to play around with more dramatic fonts to add a little contrast now and then. You can also emphasize your headlines and key phrases by bolding them, increasing the font size, and capitalizing the letters.
Colors: Colors are so important. They affect how you feel. They invoke a mood. Choose a color palette for your website that reflects your brand and how you want people to feel.
Blue and green are cool, calming colors that work great for outdoorsy, environmental nonprofits. Primary colors evoke childhood and optimism. A neutral palette of browns or grays, and just a touch of an accent color like yellow or orange, suggests a serious issue.
Start with your logo's main color, and build out a color palette that includes a light and dark color, as well as an accent color. Platforms like Squarespace can take the main color in your logo and give you some attractive palates to choose from. Canva can also suggest beautiful palettes that work with your main color.
Photos: Photos are so important to a nonprofit website and go a long way in telling a story, hence the expression, A picture is worth a thousand words.
But photos can pose a lot of challenges when building a nonprofit website.
Using photos of your programs and your participants is a wonderful way to tell your story, but will your participants want to be identified as a recipient of services? Most likely some will and some won't. You just have to ask. But for some organizations, such as those that work with children in foster care, women fleeing abusive partners, or those serving undocumented immigrants, the issue is just too sensitive. Be sure to ask and get written permission before you use photos of program participants on your website.
Next, think about photo quality. Can you afford a professional photographer? Or do you have one amongst your Board members and volunteers? Or will snapshots from cell phones work for your website to convey the grassroots nature of your work?
An alternative is to use stock photos, but this too brings challenges. Stock photos can look staged and generic. You can spend hours combing stock photo sites trying to find something you can work with.
Experiment with photos and short videos to find the right mix that tell your nonprofit's story. You don't need a lot of photos! Quality is more important than quantity – sometimes one well-chosen image can clearly convey your story.
Tone: Your website has a voice. What do you want that voice to be? Friendly? Welcoming? Trustworthy? Kind?
You want people to feel confident using your service or making a donation. If your tone is too chatty, your website and by extension your organization might come across as unprofessional and amateurish.
But if your tone is too authoritative and stiff, you might make people feel dumb or put off.
Work on your voice. Write some sample content for your website and request feedback from someone who is a great writer as well as friends and family members who don't know anything about your organization. Does the tone inspire them to want to get involved?
As you think about your website and how you want it to look and feel, you might want to create a moodboard with a site like Milanote or a brand standards document. You can pull your favorite fonts, colors, photos, and messages into one place and move things around until you get the overall brand that is worthy of the great work your organization does.
Seven Must-Haves for Your Non-profit Website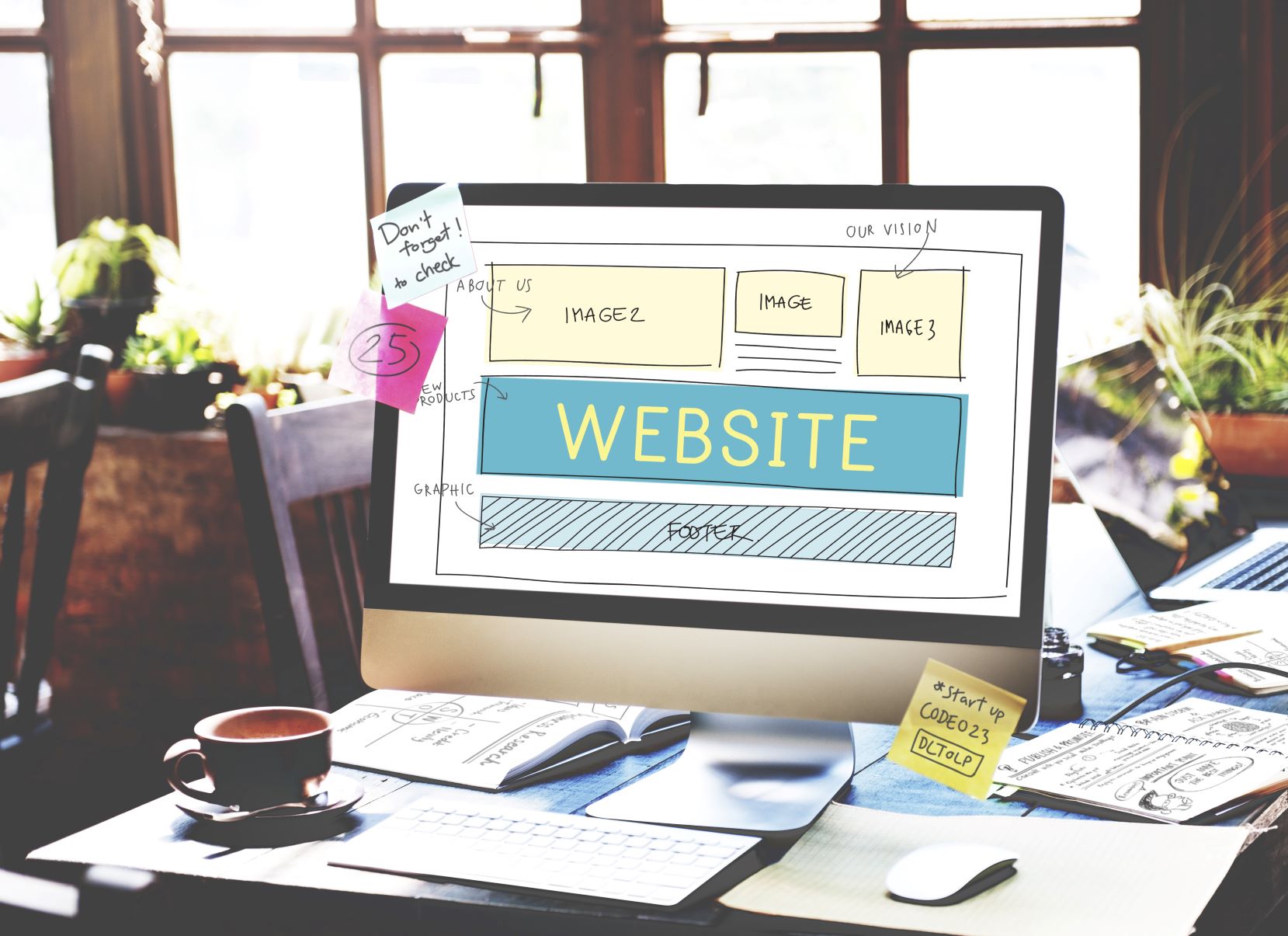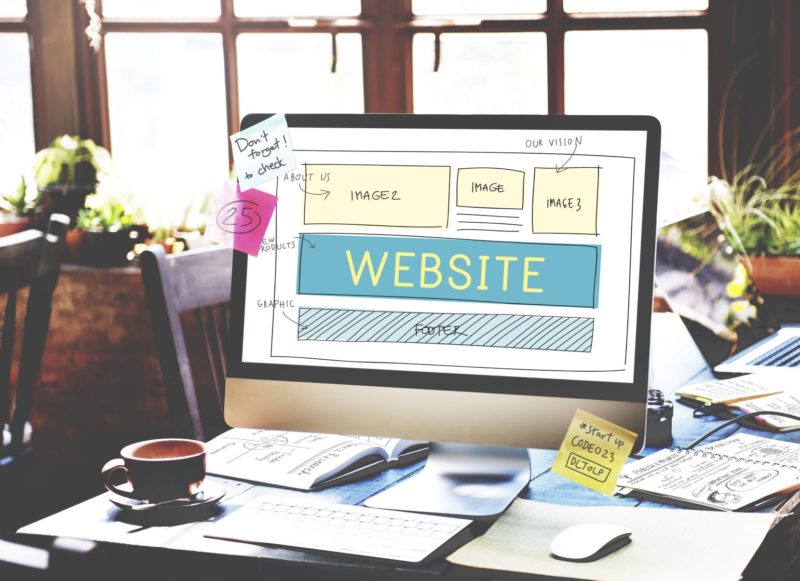 With your platform, domain name, and site map determined, and your brand built out, you are ready to build your site. Keep these points in mind when creating your nonprofit website.
1. Keep it simple. You want the essence of your work to shine through. Don't bog your website down in irrelevant details, redundant messaging, and an everything-and-the-kitchen-sink approach. Keep your explanations simple and conversational, as though you were telling a friend about the work your organization does.
2. Keep it current. Keep your website up-to-date. If you let your website become outdated and stale, it will reflect poorly on your organization when people visit the site. They may wonder if your organization folded when they see that announcement about your upcoming event that happened 3 years ago!
3. Make sure information is easy to find. Don't make anyone search for common information. Put your contact info in the footer and on the Contact Us page. If you have a brick-and-mortar location, be sure to note the address and hours you are open to the public, if any. And be sure to include a mailing address. People still send checks!
4. Make it easy to give. Make sure your Donate button jumps off the screen. Make it big, red, and give it prominent placement at the top of each page. Create landing pages for specific campaigns and fundraising efforts, and use an online donation processor that's meant for accepting donations so you can convert your website visitors into donors.
5. Make sure donors get a thank you! After donors fill out the form for a donation, take them to a warm thank-you page so they know their donation went through and so they feel good about giving. Send them a donation receipt that shares a bit about how their donation will be used. Remember, how people feel immediately after giving will heavily influence their decision to give again in the future!
6. Make it easy to sign up for your newsletter. Display a newsletter sign-up option in the footer, but avoid the word newsletter. Instead invite website visitors to sign up for the latest updates, stay in the loop, or get the latest news. One of our horse rescue clients uses "Join the herd" which is super cute and on brand for them.
7. Make sure your site is 100% mobile friendly. This is so important. Test every page of your website and make sure it displays correctly on a phone. Many supporters will visit your website on their phone, often while waiting in traffic or at the dentist's office.
Everything, including making a donation, should be easy to do via a phone. I had a beautiful illustration I wanted to use on a website once, but I had to scrap it because it was not sized right for a phone. That was a real bummer!
"This is an organization that has their act together!" 
Your non-profit website should tell people what your organization does, and also convey to donors and potential participants that your organization is trustworthy. A polished website goes a long way in displaying your organization's professionalism.
You want people who visit your site to feel great about supporting your organization's work. You want them to be confident your organization is providing great services in your area and that the work is truly needed.
Your non-profit website says all this about you and more! Invest the time, focus, and money needed to create a website that lets the world know who you are as an organization.
With a quality non-profit website, you'll be able to attract more support, raise more money, and change more lives. And that's what it's all about!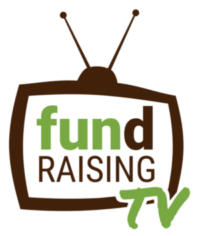 Need more help with your non-profit website? We have a whole mini series inside Fundraising TV that not only walks you through the basics, but shows you examples of good and bad websites and gives you a checklist for creating a Donor Friendly Website. Learn more at www.GetFullyFunded.com/TV