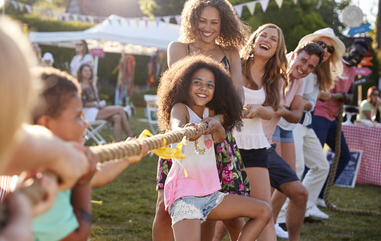 As a nonprofit professional, you know how important hosting fundraising events is to both expanding your donor base and retaining existing donors. By giving supporters a way to connect with other like-minded supporters and your nonprofit's staff, you can facilitate community and deep relationships at these events. Fundraising events can also attract new, first-time donors if you hold them in public spaces or encourage attendees to bring friends and family.
When hosting these events, your nonprofit dedicates a lot of time and effort to planning the event so your attendees walk away with a positive experience. For example, you might need to secure a venue, set up an event registration system, spread the word about the event on social media, organize catering, and manage event volunteers. To protect your organization from legal liabilities, you can incorporate online waivers into this process.
Waivers are used in many different contexts, whether they are between a business and its customers or your nonprofit and events attendees. Let's get started by exploring how online waivers can contribute to your fundraising event.
What is an online waiver?
According to Smartwaiver, online waivers are used to secure electronic signatures from participants prior to taking part in some kind of activity, acknowledging that they are waiving their right to hold the organizer liable for damages. Waivers are intended to protect the organization from potential risks and liabilities they could incur if a participant gets injured during the event, for example.
You might be familiar with more traditional waiver paper waivers that follow this process: you attend an event that requires a waiver (like bungee jumping or ziplining), receive a clipboard with a paper waiver to sign, and sign the document before participating in the activity. This process is cumbersome and inconvenient for the customer and the organization. Not only does the customer have to take the time to understand and sign a legal document before participating, but the organization's staff then have to file the waiver or input the data to an electronic database.
Online waivers streamline this process, allowing your team to be more productive by lessening their administrative burden. Online waivers also make attending your events more pleasant for attendees by offering a contactless option that attendees can complete in advance. Your nonprofit can then use the data from these online documents to build a comprehensive database of information about donors. For instance, you might use waivers from past events to discern which supporters attend and give to your organization the most.
Which fundraising events require waivers?
Activity-based events.
Risky, dangerous activities are what typically come to mind when you think about signing waivers. For instance, you may need to give an organization your signature before taking part in cliff-diving. But, any event that includes physical activity can benefit from using waivers to reduce risk to the organization.
Activity-based events are very popular fundraisers for schools, nonprofits, churches, and other mission-driven organizations. Events like 5Ks, fun runs, field days, and charity sports tournaments drum up a lot of excitement from donors and can be very profitable fundraisers. Before participants get started with any of these activities, ensure that they sign an online waiver, either before the event or via an on-site waiver kiosk.
In addition to traditional waiver requirements that release your organization from liability for any incidents at the fundraising event, you can also use rental waivers. Smartwaiver explains that rental waivers help protect your organization's property against damages. For example, if you provide equipment from your organization at a field day event, you can lay out the terms for using that property in your waiver.
Fundraising events involving food.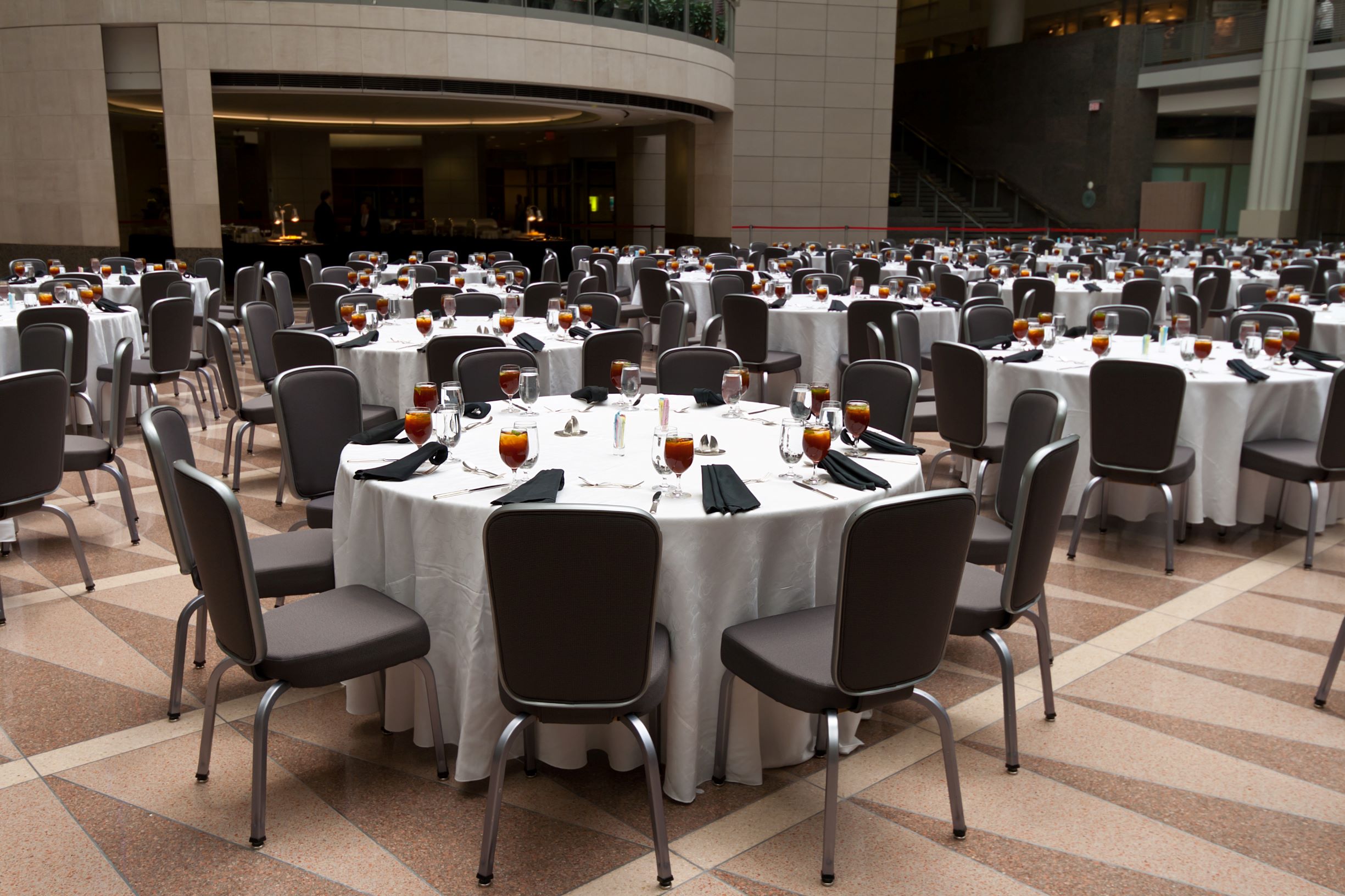 Food is an integral part of many different kinds of fundraising events. Some fundraisers, like barbecues or picnics, are completely centered around a specific food while others, like a silent auction or gala, may just have refreshments for attendees to enjoy alongside a separate event. In these cases, you can consider adding a section about specific food allergies to your online waiver—just remember to consult your legal team about any additions you make to the waiver.
Detailed information about the food offered at your event can help protect your organization from harm if a participant has a negative reaction to the food you serve. But, laying out details about the foods offered at your event doesn't just protect your organization and participants' safety—it can also lead to better participant experiences. Here are some of the reasons to consider adding details about food to your event waiver:
Those with severe allergies may need to maintain a certain distance from the food or skip the event for their safety.
People may avoid certain foods for ethical reasons if they follow diets like vegetarianism or veganism.
Some attendees may have intolerances to specific foods and will require accommodations.
Parents of picky eaters may need to prepare back-up snacks or meals for their children.
Because online waivers are a contactless option, supporters can read about the food your organization will offer before choosing to attend the event. Link to the online waiver in social media posts, marketing emails, and on your website to ensure interested supporters have access to it before the event. Then, they can read about what foods will be present at the event and take necessary precautions like bringing medication or alternative foods in order to safely attend.
Events for first-time supporters.
Because events are one of the most engaging ways to raise money for your cause, many nonprofits start fundraising events to attract new supporters. Drawing new supporters to your organization is key to accomplishing your financial goals, expanding your programs, and progressing on your path to achieving your mission—but, it is critical that you maintain relationships with these first-time donors to win their long-term support.
With online waivers, you can gather important information about these supporters and use it to increase the number of touchpoints your organization has with each donor. Through your waivers, you might collect information like:
Full names
Birthdays
Email addresses
Home addresses
Phone numbers
Communication preferences
By using an online waiver rather than traditional paper documents, your organization can quickly upload contact information like email addresses to your email marketing platform. Then, it's simple for your organization to send out emails thanking the new supporter for their gift and attendance at your event. In the future, you can send additional messages inviting them to similar fundraising events, motivating them to support your organization in other ways, and even sending birthday messages to deepen your relationship with these new donors.
Events with photographers.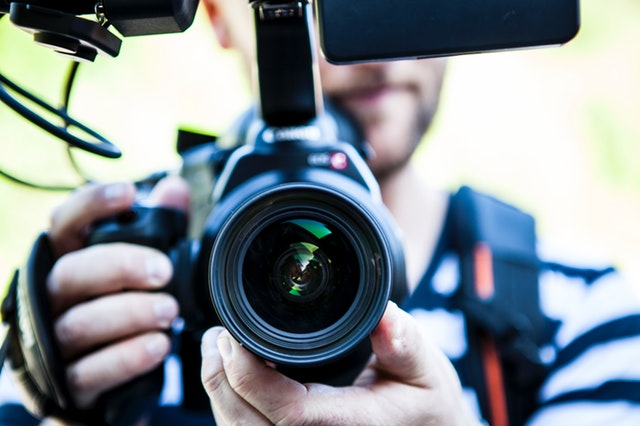 Let's say you are a member of a fraternity at a university and help organize a car wash. Your organization spends time, effort, and money to plan logistical details and spread the word about the event. Once the event comes, it's a big success and your fraternity takes plenty of fun pictures, hoping to share them on social media. But, someone raises a concern about not having permission to share photos of each participant, and your fraternity decides not to share the images out of caution.
To make sure your organization can document and share fun or impactful moments from its fundraising events, consider adding a section to your waiver that requires participants to agree to a photo release statement. By asking participants to agree to have their photos shared, you can freely use images of supporters on your website, social media page, and in marketing materials. To capture these signatures, publish links to the waiver on social media or your website, display QR codes linked to the waiver at the event, or use on-site waiver kiosks. Make sure to consult a lawyer to incorporate necessary changes to your waiver to ensure the document is legally sound and compliant.
The Bottom Line.
Waivers are an essential part of protecting your organization, ensuring that you can put on exciting fundraising events without worrying about your organization incurring costly legal fees. But, waivers can also improve your relationships with donors. Consider using your waiver as a tool to ensure that each participant is fully aware of and prepared for what they'll be doing at the event, creating better experiences, increasing donations, and boosting retention.
About the Author.
Logan Lewis is the Content Coordinator at Smartwaiver, the leading digital waiver service trusted by thousands of organizations around the world.