For many nonprofits, June is a busy month. For others December is quite crazy.
Regardless of when your new fiscal year starts, you probably spend the month before wrapping up the old year and preparing for the new one.
That typically  means approving a budget, setting fundraising goals, and reviewing program results.
For your Board, it's time to bring on new members, maybe update the strategic plan, and accomplish one really important task that Boards sometimes overlook: self evaluation.
There is no Board Police to drop by and see how your Board is doing. There's no one to give them a ticket for poor performance or a gold star for doing a great job.
It's up to the Board members themselves to review their performance and determine what they need to do to improve. That means they have to conduct their own Board evaluation.
Typically, it's the Governance Committee who leads this activity, unless there isn't a Governance Committee, in which case the Executive Committee will lead the way.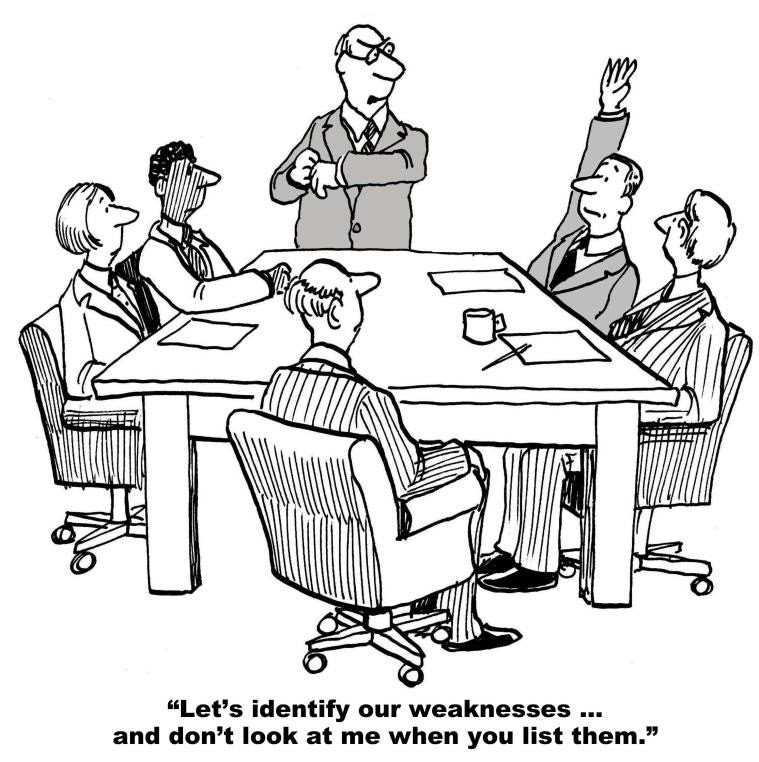 The Board evaluation itself doesn't have to be complicated. Actually, the simpler, the better. A simple Board evaluation is more like to get done and generate ideas or information you can actually use. People tend to get bogged down in complicated activities and never complete them.
Pausing to evaluate itself gives a Board the time and space to look internally to see what they need to do better. It's a time to reflect on what they're doing well and what needs improvement. When done right, it's a time for an honest conversation about areas that could be enhanced to provide a better experience for the members of the Board AND more productive leadership for the nonprofit.
When a Board doesn't conduct a regular, annual self evaluation, it's a breeding ground for problems and bad behavior. Issues like spotty attendance and meeting participation will go unaddressed and get worse until they turn into apathy, laziness, and boredom which is NOT what you want in your Board!
Just like a physical exam can diagnose and prevent illness, your Board's self evaluation can keep them healthy as they lead your organization. And a healthy Board is a fun group to be part of (trust me – I know!).
The board evaluation itself can take many forms: you can have a conversation at your Board meeting, you can ask for each person's perspective in writing, or you can create a "grade card" that you have everyone fill out.
I recommend that you have each Board member assess their own individual performance and also the performance of the Board as a whole. This gives them the chance to think about how they've done personally and commit to areas for improvement in the new year.
Here are 10 common areas of performance to review:
Basic roles and responsibilities. Does each Board member understand their job and what they're supposed to be doing? And are they fulfilling those roles?
Attendance. Are they showing up for meetings? If they have to miss are they calling the Board Chair (NOT the Executive Director) ahead of time to let them know, then following up after the meeting to see what they missed?
New member recruitment. Is each member helping to find great new people to add to the Board, then helping to get them onboarded?
Knowledge of the mission and programs. Does each Board member understand the mission of the organization? Have they visited the programs in person to better comprehend their purpose and outcomes?
Strategic plans. Has each Board member participated in and supported the development of strategic plans?
Community Ambassador. Does each Board member show up in the community as an Ambassador for the nonprofit, spreading the word and positively building up the organization?
Regular financial evaluation. Does each Board member make the effort to understand the financial reports and help determine fiscal policies and goals?
Fundraising. Does each Board member make a personal financial gift and assist in raising the money the organization needs to operate?
Supports the staff. Does each Board member provide support and encouragement as needed and appropriate to the nonprofit's staff, particularly the Executive Director?
Executive Director evaluation. Does the Board provide an annual evaluation to the Executive Director to assess performance and set goals?
Setting aside time to review its performance is critical to the future of your Board and is very much worth the time it takes to do. Every time your Board gets better at their job, your nonprofit benefits. When your Board becomes a top-performing group that understands its job and does it well, your chances of fulfilling your organization's mission with a fully-funded budget will skyrocket.
And, it's a whole lot easier to recruit hot new Board members onto a highly-functioning Board.
If you want more help, there's a complete Self Evaluation form in Board Training in a Box along with instructions for using it, plus a whole bunch of other tools your Board needs to do its job well. (www.BoardTrainingInABox.com).