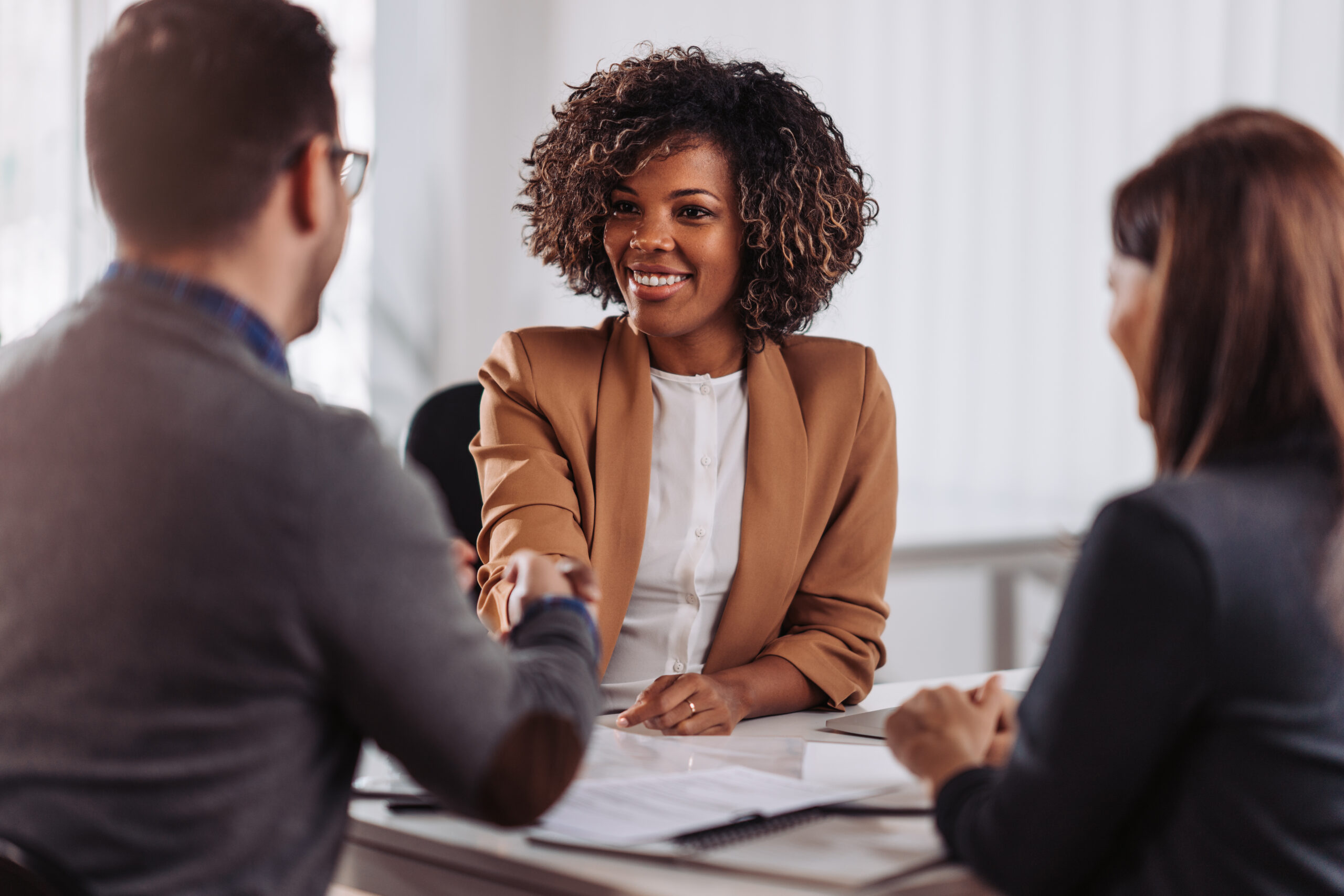 One of the most important ways your Board can help your nonprofit is by helping you raise money, especially connecting you to potential resources and engaging in the work of major giving.
But, if you're like most, when you ask Board members for prospect names or to help you ask people for money, they're suddenly busy that day.
It's a common problem. But with the right approach, it's fixable.
Through major giving, you can fund all kinds of things in your nonprofit, especially projects that need big funding, though it takes time and effort to cultivate people and get them ready for a big Ask.
Look, you're just one person. You can't do it all.
Your Board members should be helping you with major giving tasks. After all, they're the leaders of your organization and fundraising is part of their job.
The bigger and more sophisticated your nonprofit gets, the more work they should be doing with these all-important donors. Plus, some of your major donors will expect to see Board members helping.
Heck, some of them may be friends or colleagues of your Board members and that relationship creates immediate trust with your big donors. The interaction between them will be stronger than an interaction with you.
In fact, according to research – a thank you call or note from a volunteer (Board member) is the most meaningful way your organization can thank a donor. 
Now, when you first ask your Board to help you with major giving, they may balk. After all, asking a wealthy friend for a large gift for the nonprofit they're a part of is the ultimate in scary.
So, what can you do?
Don't use blame, shame, or guilt. None of that works.
Remember that no one goes to Board School when they join a nonprofit Board. Most people have no idea what their job is as a nonprofit Board member. I guarantee you that you know more about their job than they do. So, refrain from getting angry with them when they miss things that are obvious to you. They simply don't know.
Instead, honor them as the valuable volunteers they are, and always assume positive intent. The truth is that they will probably step up to help if they understand what needs to be done and if you can find them a task that's not too far outside their comfort zone.
Here's the strategy that I use to get Board members engaged in major giving.
First, get them reconnected with your mission. Try a front-lines work day for Board members. Or at least a virtual tour. Have them share stories with the rest of the Board about their own personal experience with your programs. For some Board members, that might be enough for them to find their courage.
Next, try some training. Sometimes when Board members understand exactly what they need to do or find a way to reframe their fears, it can help them move forward.
Help them see that major donors are your greatest source of support and they're just people with dreams and desires, just like everyone else. Show them how major gifts work flows and what cultivation looks like. A little understanding can go a long way in conquering fear!
Fear is often what holds people back, so try plugging your Board members in where they're most comfortable just to get their feet wet. In other words, start with something easy and low risk for them, like identifying prospects. Or helping to thank a major donor. Once they see how these tasks can be fun, they'll be more likely to want to do more to help you.
People often forget that there are several tasks that are actually part of major gifts fundraising that have nothing to do with actually asking for money. These include thanking donors, identifying prospective donors within their sphere, inviting potential donors to volunteer with them, or hosting a dinner or cocktail reception for prospects to learn more about your nonprofit.
There are dozens of ways to get your Board involved in the process so get creative about small ways they can help.
When you first start asking your Board to help with major giving, you'll have to "meet them where they are." Have 1-on-1 conversations with them to find out their individual willingness. Where can they be the most help while staying inside their comfort zone? You may think you don't have time for that many individual conversations, but you can find time. Just imagine what's possible if you can turn your Board into a small army of fundraisers!
Once you figure out where each Board member is, give them a task that's right-sized for them.  Don't expect them to ask their colleagues for a $10,000 sponsorship for your event if they're not even comfortable selling event tickets to their friends. It's not going to happen and you'll both end up frustrated and disappointed.
Instead, give them an overview of what you need done and ask them where they'd like to help. If they get to decide for themselves where to help, you'll have a greater chance of them actually accomplishing the task. Take the small wins wherever you can get them – they'll add up to big wins very soon!
Oh, and if you're like some of my clients who have Board members who dig in and refuse to do anything, well, you might need some better Board members (and that's a whole other conversation!).
Four Phases of Major Giving Work
Here's the approach that I personally take when I'm trying to engage Board members in major giving tasks.
It's all about supporting people to take a step forward, because if they can eventually feel the joy of getting a "yes" from a donor, they'll do it again and again and again.
First, understand that there are 4 phases of working with major donors and your Board members can help in every single one. Actually, they SHOULD help in every single one, and when you get to Stage 4 on the Success Path, you'll see that you should have 100% participation from your Board in helping with major gifts.
Identification
The first phase of major donor work is identification. Who exactly can you ask for a big donation? Some major donors you already know about because they've self-identified and already given a large donation without being asked.
First, define what counts as a major gift to your nonprofit. Is it $500, $1,000, $2,500 or more? Does buying a table at your annual dinner count? Does corporate sponsorship? Every organization does this differently and you'll have to decide what makes the most sense for yours.
Then you'll want to pull together a list of all your current major donors and share it with your Board members, asking them if they know anyone on the list. If so, make a note and explore the connection later. If that Board member knows your major donor pretty well, they definitely need to help with cultivation and stewardship because it will likely be more meaningful to the donor.
Next, ask your Board members who they know that's NOT on the list who they think might be a good major donor prospect. Now, we're not looking for a list of the "usual suspects" here. You know the "usual suspects" – they're those community philanthropists whose name is on every building in town. We're looking for people who they feel pretty sure will care about your cause and be willing to give at the level that defines a major gift for your nonprofit, whatever that is.
As Board members provide names, ask if they'd be willing to help you educate that prospect about the nonprofit's work. That's usually a pretty easy next step and one that most Board members will agree to. If they aren't willing to help, will they at least introduce you? That introduction might be all you need, especially if they're the one to open the door.
Cultivation
Phase 2 in major donor work is cultivation. We usually think of getting to know a donor as taking them to lunch, but it can be so much more, including things like tours, Zoom coffee dates, volunteering together, virtual tours, and the list goes on. Get creative and see what you can come up with that will be a good fit for you and your donors.
You can start this phase by talking with your Board member about what they know about the prospect. They may know little tidbits that can be super helpful like the fact that the person just sold their business. Or that they're getting a divorce. Or that they just made a large pledge to another nonprofit. All of those pieces of info can impact what you decide to ask the donor for and when you think the right time to Ask is.
Then, ask your Board member to help you strategize the gift. What should you ask the donor to give toward? What lights their heart up? And how much is the right amount to ask for? Remember this is part art and part science, and the more you know about your major donor, the more you can match your request with their interests which will most likely get you a gift.
Through your cultivation activities, you'll ask questions and learn more about the donor to help you nail your Ask, and a Board member can easily help you ask questions.
Making the Big Ask
The end of the cultivation process is the actual Ask. Once you feel confident that you know the right thing to ask for and you have a good idea of how much to ask for, it's time to Ask. Your Board member who has been helping with cultivation can be part of your team to make the request.
Now, be sure to plan the conversation ahead of time! Sometimes when people are nervous, they chat too long and never really get down to business. Or they'll say something unhelpful like, "You don't have to give if you don't want to!" None of that is helpful! So before you approach the donor, get clear with your Board member about what they need to say and when to say it.
Acknowledgement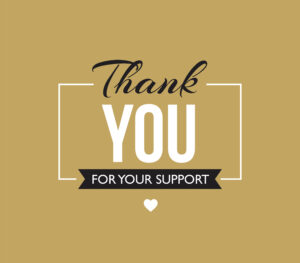 Once you get a major gift, it's time for Phase 3, which is acknowledgment. It's time to thank the donor and make them feel great about the big gift they just made. And you can do this in layers.
The first layer is a personal thanks, right after they say "yes." If you're in person or on Zoom, this is easy, but a phone call or text can also work, depending on the relationship the Board member has with the donor.
The next layer is the official acknowledgement/receipt that your nonprofit sends to every donor. You should customize this for the donor and the gift they're making. Make sure it's warm, sincere, and personalized – a cookie cutter letter will turn a donor off and that's not the experience you want them to have!
After that, you can follow your Donor Acknowledgment Plan or create one specific to this donor. Be sure to involve your Board member in thanking the donor since they've been part of the process the rest of the way and they might have ideas for ways to thank the donor that are truly meaningful.
Stewardship
Phase 4 of major giving work is stewardship. Time to follow up with the donor to let them know what you did with their money. And this is a GREAT place for a Board member to be involved! Depending on what the donor gave toward, it might make sense for your Board member to take them on a tour to show them first-hand the impact their donation is having. At a minimum, a phone call or video can be appropriate to show them how their donation is making a difference.
You should map this out with your Board member and decide who will do which piece, but as much as possible, let the Board member do the work. The nice thing is that you usually learn even more about a donor in the stewardship process which sets you up to start cultivation for the next gift.
After each activity, check in with your Board member to find out how it went for them. What did they learn? What would they do differently next time? Thank them profusely for their work in helping you cultivate your major donors.
Remember that if they have a good experience, they'll do it again and again.
Handy Chart – Ways to Engage Board Members in Major Giving
Just to make life easy, here's a quick chart that gives you a starting place for engaging Board members in each stage of major giving work:
Task
How Board Members Can Help  with Major Gifts
Identification

 Provide names of people from their personal sphere who might give
Review your list of current major donors to see who they know
Brainstorm who is NOT on the list of current major donors but should be

Cultivation

Share details they know about major donor prospects, especially favorite causes
Help decide what to ask each major donor prospect for (amount and project)
Introduce you to major donor prospects they know
Invite major donors or prospects to volunteer with them
Take prospects on an in-person or virtual tour of your nonprofit
Host a dinner or cocktail party for major donor prospects
Take prospects to coffee or lunch to share more about your nonprofit
Be part of a team to Ask a major donor prospect for a gift

Acknowledgement

Provide immediate thanks to the donor (in person, call, text, Zoom)
Brainstorm additional meaningful ways to thank the donor

Stewardship

Take the donor on a personal tour to see their donation at work
Call, text, or email updates about the donor's gift at work
The Bottom Line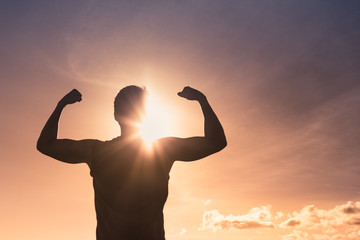 Your major donors are your BEST donors and can help you have a big impact through your programs.
When your Board members get involved in the work of major giving, it can help strengthen the relationships you are trying to build with each major donor. Plus, it can be a very rewarding experience for your Board members, too.
You end up with a team of major donor fundraisers who aren't afraid to Ask, your major donors are happier, and together, you raise more money to change more lives. And that's what we're here for!