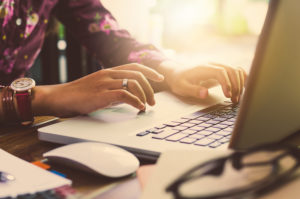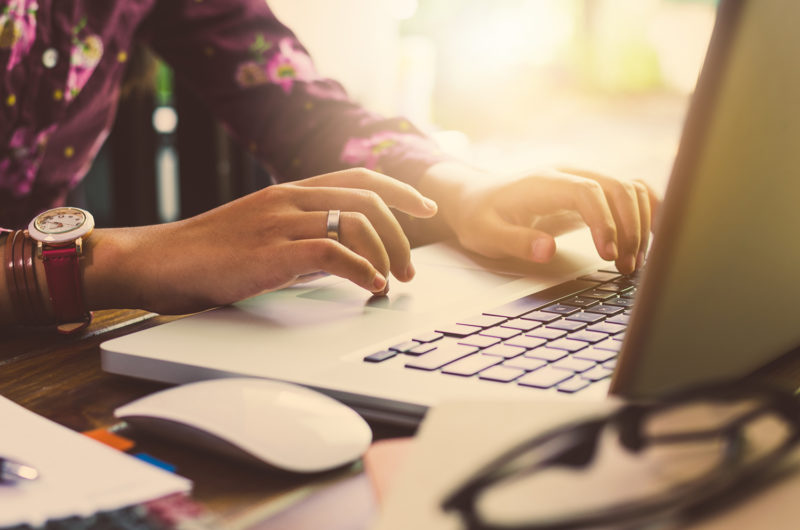 Not all funders use the same grantmaking process. Trying to figure out what they want from you, in order to apply for a grant, can be daunting.
Some have applications they want you to complete. Others want you to submit proposals. Then, there are those that require a Letter of Inquiry – or an LOI.
Speaking of which…
How on Earth do funders expect us to tell them – in less than three pages – about our nonprofits, who we serve, what we do, how well we do it, and what we'd like them to fund?
Can you say half-inch margins and the smallest font I can find?? Just kidding – don't do that.
But seriously. That's what a Letter of Inquiry is – a quick way for nonprofits to introduce themselves to a funder and to open up conversation about how much money they need. If a funder likes what it sees in a Letter of Inquiry, usually, they'll extend an invitation to you to submit more details about what you'd like them to fund.
And this is exciting because it means they're interested in what you're proposing and would like to know more!
Oh, and by the way, sometimes funders make their funding decisions based on your Letter of Inquiry alone. They don't bother with asking you for more info but get straight to the check cutting instead.
True story. I promise. It's happened to me.
The part that stumps most newer grantseekers is what exactly to include in the Letter of Inquiry. And what order it should go in.
To answer that question, we have some hot tips for you and a special resource that we'll share in a minute.
So, on to the tips…
 
 
5 tips to create a killer Letter of Inquiry to get a grant
 
 
1. Consider why funders use Letters of Inquiry before you start writing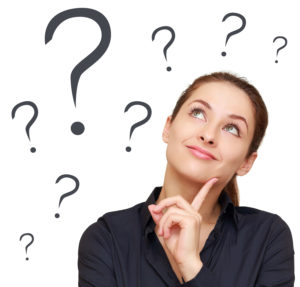 Before you jump into writing your Letter of Inquiry, hit the pause button for a moment and think about WHY the funder is using a Letter of Inquiry as part of their grantmaking process. Chances are, they receive HUNDREDS of submissions from nonprofits – each one completely different from the next.
Imagine if what they received from each nonprofit was a 10- to 20-page proposal with lines and lines and lines and lines of details and information. And pictures. And attachments.
That's A LOT.
After two or three proposals, it'd be extremely difficult for me to go on if I was the reviewer. Wouldn't you glaze over, too?
Simply put, a Letter of Inquiry is a way for a funder to do two things: one, weed out submissions they DON'T like and two, identify the ones they DO like.
Using a Letter of Inquiry is more efficient for them and less strenuous on their resources (people and time). Plus, it enables them to focus on those nonprofits they're interested in developing a relationship with. That said, I'm sure you'd rather have your Letter of Inquiry on top of the stack…not in the trash can.
Am I right?
 
 
2. Treat a Letter of Inquiry like a first impression. Every. Time.
Only after you feel confident that your nonprofit and the funder are a really good fit will you want to settle in and start on your Letter of Inquiry.
It doesn't matter if this is the first time you're approaching the funder, if you've received money from them in the past and are applying again, or if you're submitting again because you were denied – ALWAYS treat your Letter of Inquiry as a way to make the best first impression possible.
Think of a Letter of Inquiry like an audition for a part in a play. Even though you've done your research and think you're right for the part, you have to convince the decision makers that you are – and that they should choose you. The Letter of Inquiry is another test to confirm that match, and if you're successful, you get the part in the play!
If this isn't your first submission to a foundation, take note:
Previously funded and going through the motions to apply again – Just because you were funded once doesn't mean you'll be funded again. Don't take the Letter of Inquiry for granted. Don't rush through it quickly just to get it done. And please don't make the mistake of giving a funder anything less than your best. You blew their mind one time, so be sure to do it again!
Submitting again because you were denied – Here's my word of advice to you: While they say you never get a second chance to make a first impression, this opportunity to submit an Letter of Inquiry again could be the exception to the rule! Make it count.
 
 
3. Give the funder what they're waiting for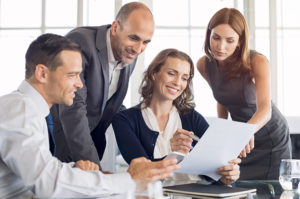 Here are two honest-to-goodness truths about grantmakers, when it comes to deciding who they want to fund:
TRUTH #1: They want to be inspired by what a nonprofit does.
TRUTH #2: They're passionate about positively affecting change in community issues they're interested in.
Once you get your head wrapped around this motivation for giving, you can begin to shape the message of your Letter of Inquiry to match it – which grabs a funder's attention. For example, you'd want to describe your problem in a way that evokes an emotional response. Why? Because people need to care about the problem you're defining and want to do something about it.
Funders really are waiting around for Letters of Inquiry that make their eyebrows raise, and they want to get excited about new opportunities to make a difference! And you know what? You have the means to do that.
 
 
4. Extra tips
There are funders out there that want you to use their own Letter of Inquiry forms and they'll let you know what it is and where to find it somewhere in their grant guidelines. If they don't offer a format, you're on your own to create something that gives them what they want. When you find yourself in that situation, keep these things in mind:
Send it to the correct person. If a point of contact isn't listed anywhere or the funder provides no instruction, you can send it to the President, Chairperson, or Trustee. (You can find this info on their website or their 990.)
Use a letter format. Strike the balance between including everything that needs to be included and choking them with information. Break the text into small paragraphs. Be concise. Paint the picture with words so they clearly understand what you're proposing.
Number your pages at the bottom. I like using the "Page x of y" format.
Use standard fonts like Arial, Times New Roman, or Courier New.
Use standard-sized margins all around. One inch is fine, but sometimes you can adjust down to 0.75" – but I wouldn't go any lower than that.
Use letterhead. If mailing, print the letter on your nonprofit's letterhead. If emailing, you can include your nonprofit's logo at the top of the letter and include your nonprofit's basic information – mailing address, phone number, and website – at the bottom in the footer.
Use pictures sparingly, if any at all. You only have 2 – 3 pages to make your case in writing, so use it wisely. If you're invited to submit a full proposal, that would be a better time to add some pictures.
Don't send extra stuff unless they ask for it. If a funder doesn't ask you to attach any documents – don't do it. No annual reports, no brochures, no copies of news articles, etc. If you're invited to apply, you're usually given an opportunity to share those pieces at that time. Sometimes, though, a funder may ask for your 501(c)(3) nonprofit determination letter.
 
 
5. Knock their socks off!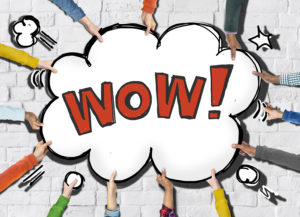 "WOW!" (followed by head nodding)
That's the response you're going for when a funder gets done reading your Letter of Inquiry.
If you can get that reaction, chances are good that you're in their good graces – and this highly increases your chances of making it to the top of the stack!
And you want that, don't you??
The Bottom Line
To help get you started on the right foot, we've got a template you can use to guide you through the process of writing a killer LOI!
It takes you through all the key elements of an effective LOI so you won't miss telling a funder about anything vital. And the cool thing is, you can even use this same structure WHEN you're invited to submit a full application.
Download the LOI Template here: https://getfullyfunded.com/loi
The Bottom Line
A well-written, well-strategized LOI will get your foot in the door and sometimes get you a grant. Follow these tips and you'll be on your way to inspiring the daylights out of funders and showing them the impact they can help make in the world by investing in YOUR NONPROFIT!