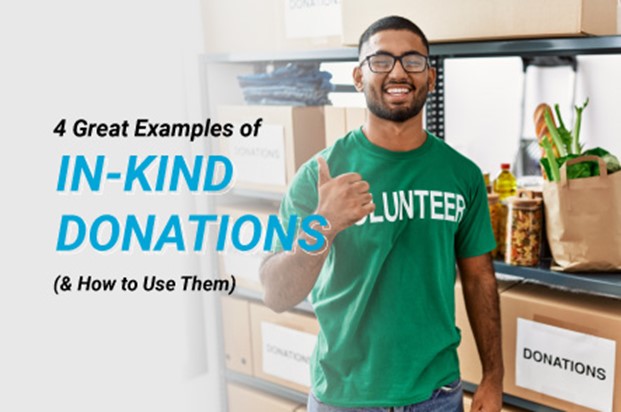 Given the In difficult times, nonprofits provide life-changing support to people affected by financial hardship. substantial impact of nonprofit activity, many companies and people want to give back to their organization but don't have the means to do so.
Moreover, it's incredibly frustrating for your nonprofit if you're in danger of not reaching your fundraising goals, and there are people willing and ready to help who cannot contribute financially. How can nonprofits solve this dilemma and reap more benefits from all of their constituents to meet revenue goals?
In order to maximize their donation potential, nonprofits could embrace creative, diverse fundraising alternatives to monetary contributions. Many gifts that fall in this category are in-kind donations, defined as any non-monetary contributions to a nonprofit, like products and services. Offering the option to donate in-kind resources opens up the opportunity for the entire community to participate in your organization's mission, regardless of how much money they have.
Despite the amazing benefits of in-kind giving, many nonprofits don't know what to ask for. After all, there are so many ways that your organization could benefit from donated goods and services. So, here's how to give your constituents in-kind giving options and what you can ask for.
1. Goods for Sale
One of fundraising's most infamous paradoxes is that you have to spend money to make money. This poses a real challenge for nonprofit organizations that have a small operating budget with which to put on engaging and profitable fundraisers. The big question is, how much can your nonprofit spend on fundraising? Luckily, nonprofits can rely on something they do have to solve this dilemma: in-kind donations from donors – particularly, goods that they can resell.
A classic use of in-kind donations for sale is a garage sale, swap meet, or pop-up shop. Your nonprofit can ask supporters and their friends for like-new and gently used unneeded items to resell to fund initiatives towards your mission. Market this as an opportunity where donors will not only benefit a noble cause but also prevent items from becoming clutter and ending up in a landfill. The beginning of the year is a great time to start getting the word out, ahead of Spring purges.
The beautiful thing about collecting and reselling donated items is that you have the flexibility to make the items you collect focused on whatever best fits your organization's needs or expertise. Some ideas for your sales:
Clothing, shoes, and accessories (can categorize further into children's clothes, formalwear, etc)
Arts and crafts
Kitchen goods
Toys
Electronics
Books
Musical instruments
Hobby supplies
Furniture(space permitting)
Whatever you choose, people in your community will jump at the opportunity to clean out their closets for a good cause!
2. Pro-bono Services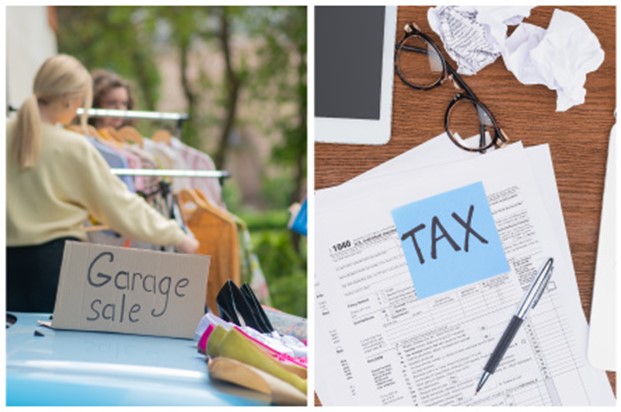 If you're part of a small nonprofit, you understand the pain of trying to afford the luxuries that larger competitors can afford. To make matters worse, these larger nonprofits often set the standard for services that your organization should provide, so you might feel like you have to live up to unattainable standards.
A way your nonprofit can garner high-quality services is to ask for pro-bono work as an in-kind donation. This can eliminate some of the costs associated with hiring freelance and salaried employees. An important distinction between pro-bono work and volunteering is that pro-bono is a specialized, professional-grade service. In contrast, volunteering is a more general service that doesn't require prior experience or knowledge.
Here are some examples of pro-bono work you can request from your community:
Graphic design
Web design
Fundraising coordination
Membership growth consulting
Event managing
Donor outreach consulting
Volunteering coordination
Organizations in our community, such as Social Venture Partners and local foundations, may exist to connect nonprofits to pro bono support.
An important acknowledgment you should make to your pro-bono donor is that you won't treat their time as regular work. That is, make sure that you're asking for help with specific tasks that take a few hours maximum. Make sure your expectations are clear from the very beginning of your partnership—the last thing you want is a disgruntled giver that halts their contributions to the organization.
3. Unique Experiences
Many nonprofits grapple with how to thank their donors, fundraisers, and volunteers properly, often using merchandise, gift cards, gift baskets, or other physical goods. But what if you thanked donors with concert tickets, city tours, or even bungee jumping?
Experiences can be a unique and memorable way to show donors your appreciation and commitment to providing value to your organization. But a primary reason many nonprofits don't pursue this route is that these activities can be more expensive than conventional perks. That's where in-kind donations come into play!
Research popular experience providers in your area and ask community partners if they would consider donating, hosting, or deeply discounting experiences to your nonprofit. Group activities designed for teambuiding can be reworked in this way. If your organization has access to providing unique, customized experiences yourself, such as environmental conservation causes hosting walk-and-learns and/or native gardening workshops, even better!
Some popular uses for these experiences are fundraising rewards/incentives, exclusive donor appreciation events, or VIP benefits at a fundraiser. Unique and memorable group experiences can be one of the most popular items in your live or silent auction! In return, you can make experience providers sponsors of an event, prize pool, or your organization year-round. They're sure to appreciate the promotion to your supporters!
4. Corporate Donations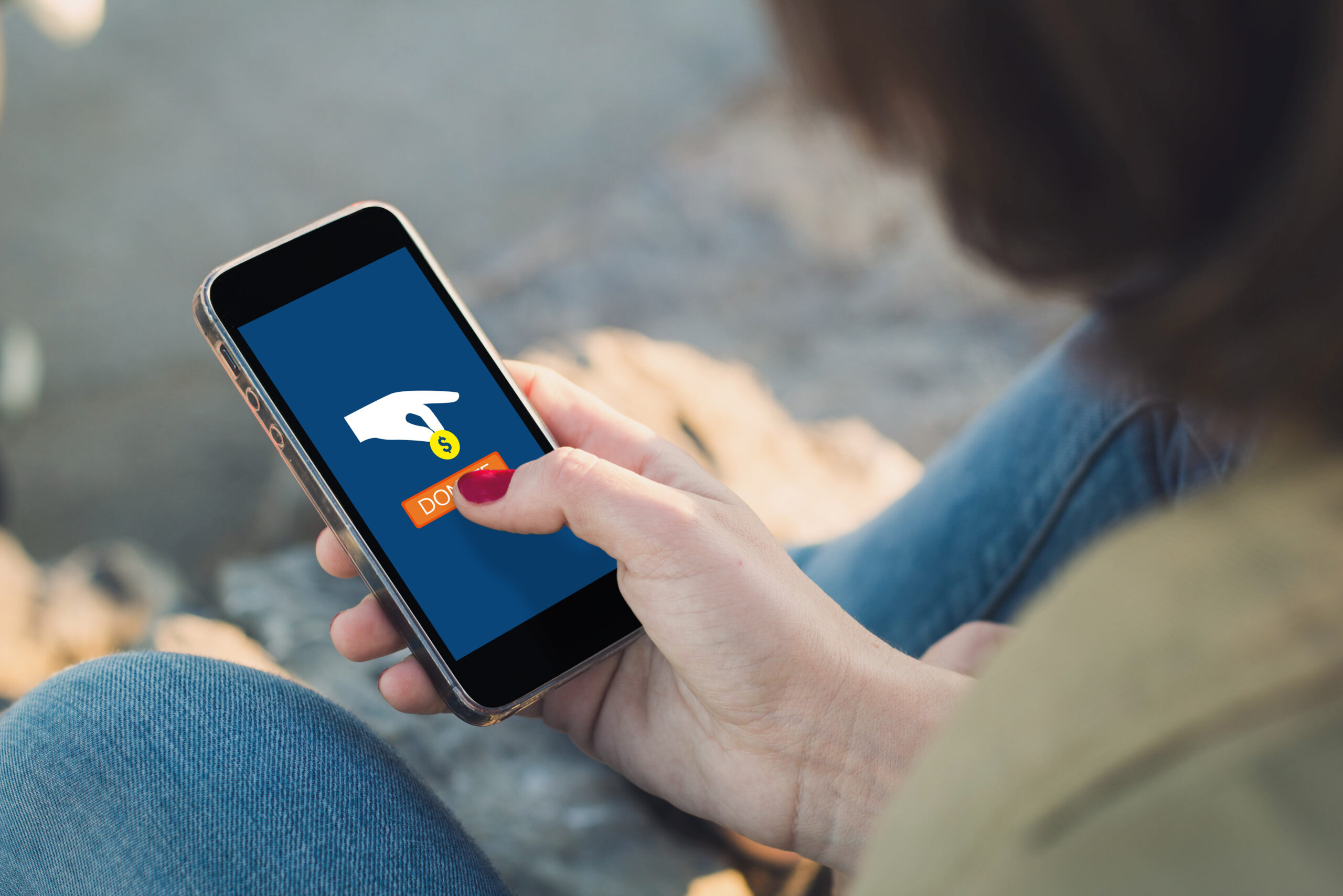 Some of the most potent givers you can leverage are businesses. In 2020, American companies donated a whopping $24.8 billion to nonprofits. Your organization can get a piece of that enormous pie by asking for in-kind donations.
The first step to securing in-kind contributions from businesses is to research corporations that might be aligned with your mission, sell items or services you want, or have given to similar organizations in the past. Good places to find this information include press releases, corporate giving web pages, local news, and social media profiles.
Once you've created a list of potential donors, make a plan of what to ask for from each of them. Your request should vary based on what the company sells, but here are some common examples of in-kind requests from corporations:
Giveaways for a fundraiser like auction items, raffles, and gift cards
Fundraising event supplies like tables, chairs, tents, and food
Supplies your organization utilizes on a regular basis, such as oil or aprons for a hospitality training organization
Technology for day-to-day use, like backup batteries and charging stations, is especially relevant when requesting from technology companies
Physical space for offices or venues for fundraising events
Finally, it's time to make your case. See if the company has a process for requesting nonprofit contributions. Double the Donation's corporate donation request guide is a great place to start. DonationMatch has a standardized process that works for the 100+ companies using them as their official donation portal. If you don't find a protocol for requesting items from a company you want to reach, research who's in charge of corporate giving and draft a letter emphasizing what their donation would do for the organization's fundraising efforts or mission.
Are In-kind Gifts Tax Deductible?
A major appeal of donating to nonprofits is the accompanying tax benefit. 501(c)(3) organizations have a special status in the tax code, which allows donors to potentially receive a tax reduction for their gift. Luckily for nonprofits, in-kind donations are similarly tax-deductible!
You might be wondering how to monetize in-kind donations for tax purposes. Don't worry, you're not alone—it's difficult to put a price tag on things like logo creation or physical space. Thankfully, there are guidelines for nonprofit staff to determine the value of in-kind donations.
DonationMatch lists six necessary steps in the tax reporting process for in-kind donations:
Determine which donations qualify as in-kind.
Check if you have to acknowledge in-kind gifts based on state laws, audit status, requirements from lenders, and value.
Stay up-to-date with new regulations.
Request the donation's fair market value from the donor.
Track in-kind donations for your organization's own tax return (required in some states).
Annually file your Form 990 with the IRS.
Work with your nonprofit's tax preparer to get specific information about following tax regulations and calculating a donation's fair market value, if needed. Also, consulting with colleagues in the mission-driven sector can help you gain perspective on how other organizations manage in-kind donations.
The Bottom Line
In-kind donations are gifts that can ultimately elevate an organization's fundraising program if managed well. Although they're less straightforward at first glance than monetary gifts, they can potentially hold immense value for your organization. These tips will start you down the path to developing an in-kind gift strategy to make your organization's financial foundation stronger than ever before.
About the Author: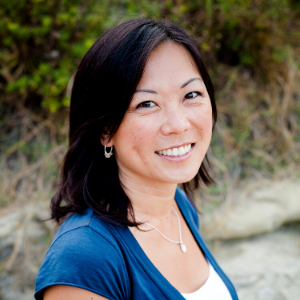 Renee is the CEO and Co-Founder of DonationMatch, a turnkey platform that brings vetted companies and nonprofits together so products and services can be donated more efficiently. DonationMatch was created as a result of Renee's direct experience as both a silent auction chair and marketer, which inspired her to create a streamlined platform for companies to provide in-kind donations to the right event audiences.
Renee holds a B.S. in Bioengineering from UCSD, is a graduate of the Founder Institute accelerator program, and has been awarded NAWBO San Diego's Trailblazer Award and Woman Business Owner of the Year. She believes in win-win collaboration as a tool for success in both business and life.