Happy New or Mid Year!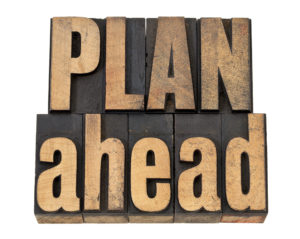 If your fiscal year starts July 1, Happy New Year!  Otherwise, Happy Mid Year!
Regardless of when you turn the page, this is a good time to stop and reflect on where you are.
We all get so busy in the doing that we often neglect the planning and evaluation, which are super important to your success.
So take a little time this week to check in with your plan. If you don't have a plan, start here.
1. Review your fundraising plan. What's working? What isn't? What can be tweaked? Answering these questions will get you focused on the things that will be the best use of your time for the next several months.
2. Make sure your plan plays to your strengths. You don't need to try to do something that is so far outside your comfort zone that you won't ever attempt it. That's just setting yourself up for failure. Going for something that's a stretch is a good thing. Stretching so far that you break isn't.
3. Make sure your revenue streams are diversified. You've heard the old saying "Don't put all your eggs in one basket" and it's true for fundraising. A strong, healthy fundraising plan has money coming in from lots of different sources. Then, if you lose one, it's a small bump in the road and not devastating to your programs.
4. Target these 3 goals. Most fundraising plans have a goal for the amount of money the organization needs. That's good. The more specific the number is, the better. However, don't forget there are 2 other big goals your fundraising plan needs to address:
Dollars to raise
Donor retention rate
Donor acquisition number
5. Review specific strategies to make sure they still work. Look at what you have planned for grants, events, and individual donor giving. Will those activities still get you to your goal numbers? If not, it's time to tweak them or even get rid of an underperforming strategy to make room for a strategy that has a better chance of success.
Once you've had a look at your plan, and feel confident that it's optimized, here are some other things you can do to give your fundraising a boost: