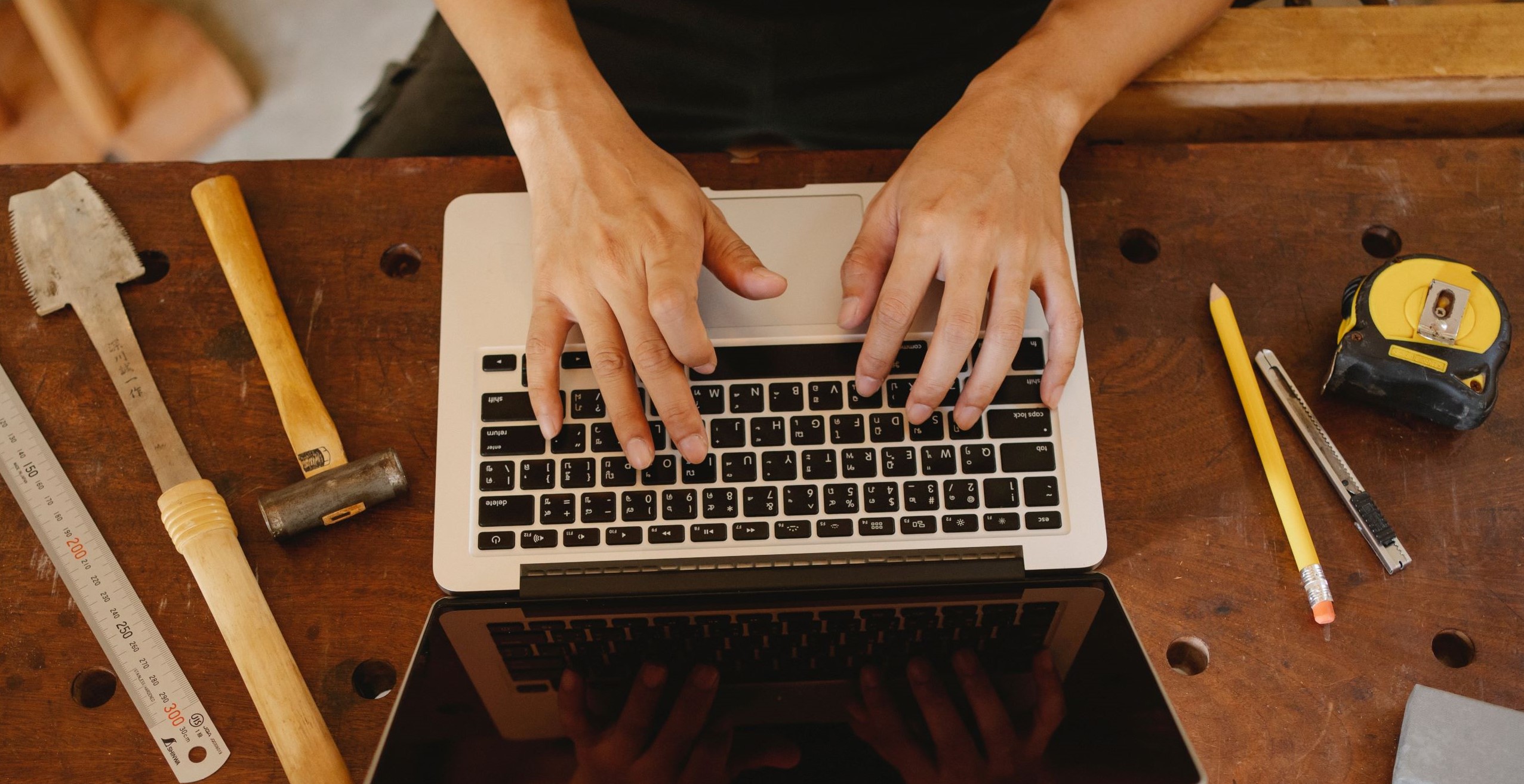 Going into the new year is a little less daunting when you have the right nonprofit tools to help you be more productive, efficient, and effective in running your nonprofit.
If you're intimidated by technology or find it frustrating, you're not alone.
Yet, we have dozens of tech tools at our fingertips to help speed along our work and keep us organized.
Taking the time to learn nonprofit tools that will save you time and money in the long run is time well spent.
The key is to find the right tool for the right task. 
The challenge is that sorting through options can be overwhelming.
Some tools are free, at least to start. Some cost a little. Others cost a lot.
When should you pay and how much?
What if you're not tech savvy? How much tech skill is required?
And which tools are the best?
Whether you're just getting started or you're a growing organization seeking greater efficiency, our Guide to Nonprofit Tools will help you sort through your options and choose the tools that will help you be more productive.
Getting started: The nonprofit tools you need to be more productive
TechSoup is a global nonprofit organization that offers discounts and technology solutions as well as IT consulting and courses to nonprofits. When weighing the cost of various technology products, always check the TechSoup catalog and see if a discount is available (because there probably is!).
Office Tools 
No matter how small your organization is, you need a basic office setup.
There are two major players: Google Workspace, formerly known as G Suite, and Office 365.
With Google Workspace you get Gmail, Chat, Calendar, Drive, Docs, Sheets, Forms, and many more tools, all for just $6 a month. Give your organization professional polish by setting up your organization with an orgname.org email address instead of using an email that looks like your personal gmail account.
You may feel like you are doing everything yourself early on, but at some point you will be collaborating with others on documents, and you will need Docs and Sheets. Forms will also probably come in handy in the beginning for volunteer sign-up, client enrollment in programs, and many other tasks.
You may also need Office 365 for key products like Word and Excel. Office 365 is easy to use, and many of the people you'll work with will already know how to use these tools. TechSoup can help you get set up with Office 365 at a discount.
If you are trying to muddle through with just one or the other, make your life easier and get both. Choose the tool that is right for each task.
Cloud storage: For file sharing and storage, you can start with Drive through Google Workspace, so all documents can be stored in a convenient, accessible place. You can collaborate with your Board and other team members using Google Docs and Google Sheets and then store the final product in Drive. Google products are widely used in the nonprofit and for-profit sectors. Most people you work with, from students to volunteers to Board members, will already know how to use them.
If you want greater security than Drive offers, Dropbox and Box are popular alternatives. Both tools offer some free storage and, for about $10 a month, you can get significantly more.
And, don't worry, storing files in the cloud is perfectly safe. Plus you can access your documents from anywhere that you can log in, which is super handy if your team is spread out or stuck at home.
Accounting: You need an accounting tool, even if your organization is very small or just getting started. Seriously, proper accounting practices will set you up for success long-term. Quickbooks is the industry leader, and it costs about $25 a month.
Online training courses abound, and your bookkeeper or Board treasurer will likely be familiar with Quickbooks. But there are many other options. Wave is a free accounting app for basic accounting functions. Sage gets high marks for user-friendliness. Aplos is built for nonprofit accounting and has some donor management tools built in. Give each a test run and see which one you like best.
Telephone: You probably need a phone number that is separate from your personal phone. There are many free and low-cost Voice over Internet Protocol (VoIP) options, which can be used through your computer and your phone.
Google Voice is a great place to start for as low as $10 a month. Grasshopper offers more features for a completely professional phone system where everyone uses their own phones without ever disclosing their personal phone number.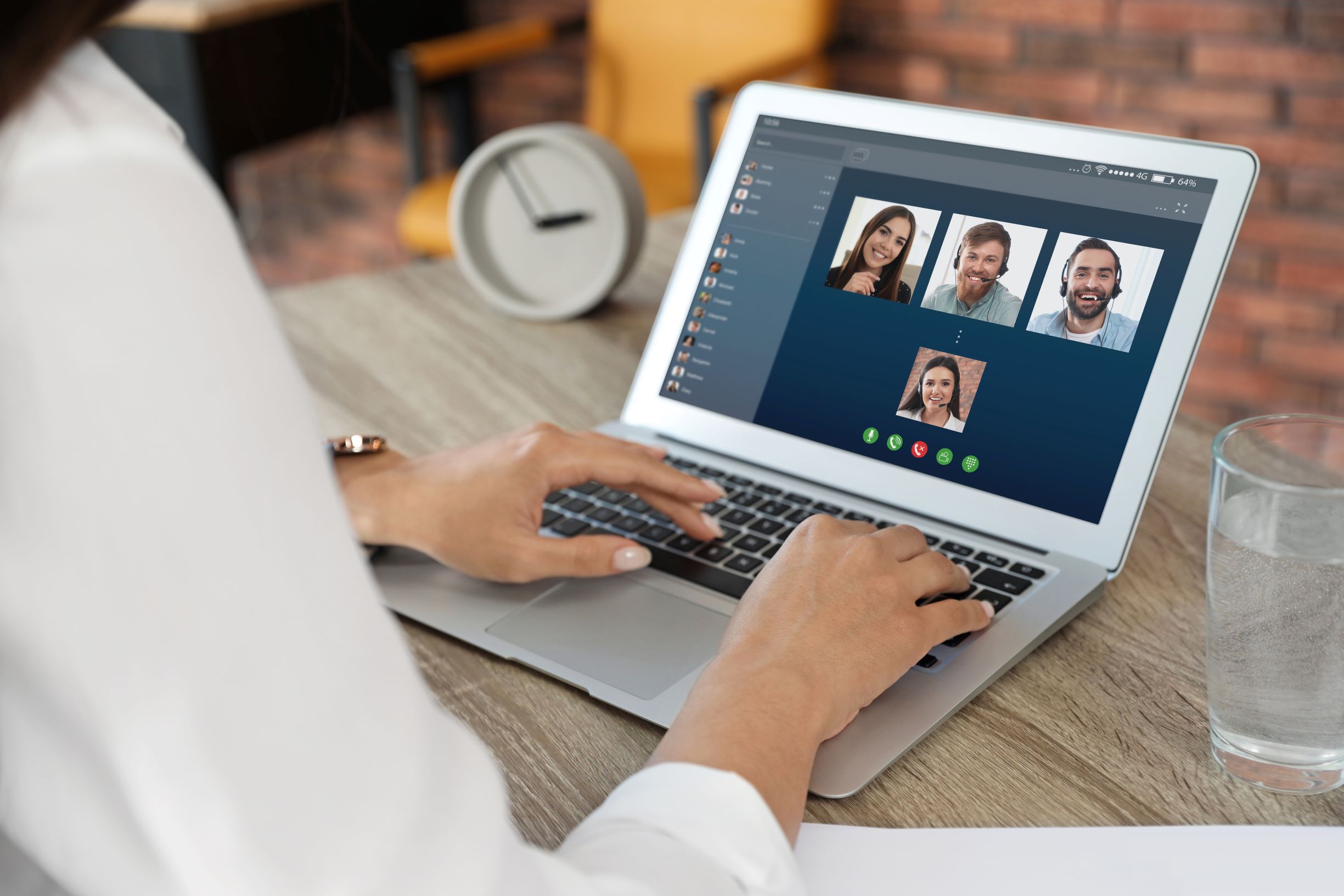 Meetings: If we could work efficiently and effectively without holding meetings, we would all do it! But meetings are a part of any nonprofit and you need a tool to gather everyone or some meeting participants virtually.
To schedule a meeting, use a Doodle poll. This handy tool will eliminate the need to go back and forth through email trying to find a day and time that works for everyone. It's free and easy to use.
Zoom has emerged as an industry leader, but the free version will cut your meeting off at 40 minutes. A paid account is about $150 a year. Google Meet is part of Google Workplace and includes video meetings. Ring Central is a commonly used app that bundles video meetings and phone capabilities.
Project management: A project management tool is essential to working with a team and making sure everyone is doing their assigned role to get to the finish line. Even if you are a one-person operation, you still need a project management tool so you can manage all your projects and get the "to do" list done!
Trello is fantastic for list-makers and lovers of sticky notes. You move tasks from the idea phase to various stages of in-progress and finally to completion. And, it's free for the basic version which will serve you well!
If Trello doesn't work for you visually, Asana and Basecamp are popular options. Finding the right project management tool will go a long way in setting your nonprofit up for success long-term!
If you have been going along without a project management tool, make this the year you adopt a tool and make it work for your organization. It is a challenge to get everyone on board, but a team cannot work at maximum efficiency without a tool everyone uses. Once you and your team get used to the tool, you will be more productive and have fewer frustrations when someone drops the ball.
Other office tools: Other office tools you can use to put forth a professional, established, organized image include Adobe Acrobat for editing PDFs, Docusign for signing agreements electronically, and CamScanner for all your scanning needs.
Office tools will help you get control over the administration of your nonprofit, so the administration side doesn't suck up all your time. It is so much easier to start out with good nonprofit tools and processes than to wait for your nonprofit to grow to the point that you desperately need a tool or everything has become unwieldy. But if you have already reached the unwieldy stage, you are not alone. Take a breath and start trying out free trials so you can see which tools will help you the most.
Marketing and Communication Tools
Marketing and communication, known as marcom, is how you tell the world what your organization does, who your organization supports, and how your organization changes lives.
Even if you're too small to have a marketing and communication department, you have to do marketing and communication in an effective way. Otherwise, in marcom industry jargon, your organization will exist in a silo and you will miss out on donors, partnerships, volunteers, and opportunities.
Your online presence starts with a website. Think of it as your storefront. Many people will check you out online before they give for the first time. So, it's important to have a professional-looking and easy to navigate website.
And you don't have to spend a fortune on your first website. You can actually do it yourself if you're comfortable giving it a shot. Squarespace and Wix are both popular choices for new and small nonprofits. Squarespace costs about $12 a month and requires no HTML knowledge. Wix costs about $14 a month and is also easy to use. With both platforms, the coding happens behind the scenes while you build your website block-by-block, page-by-page.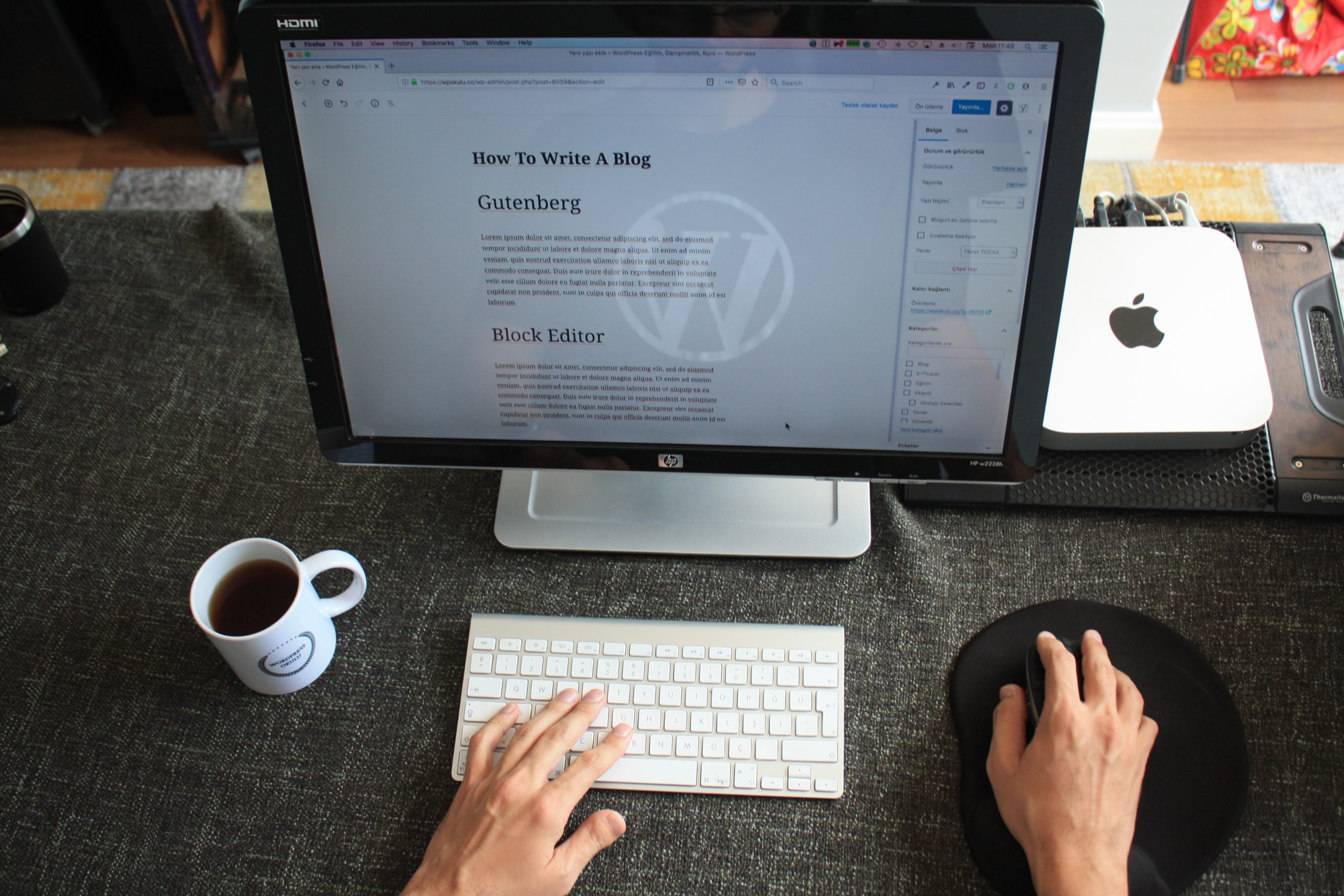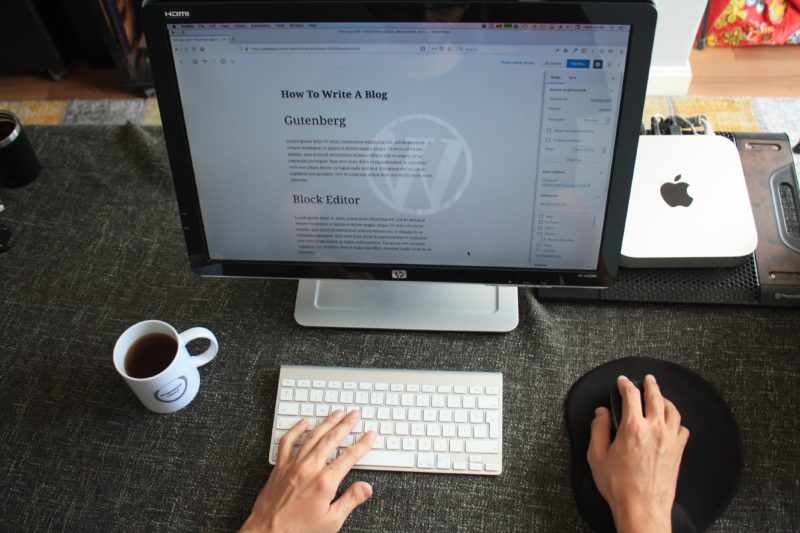 WordPress is a global giant and the go-to platform for organization leaders who want a lot of flexibility through themes and plugins. Devotees love the unlimited options and the ability to get the exact features they want. Plans start at $8 a month, and the plan with access to the vast marketplace of plugins starts at $25 a month.
With your website doing its job, you can turn your attention to email marketing, keeping supporters informed about your work through email. If you are using your Gmail to keep everybody informed, it's time for a tool.
Mailchimp is a favorite email marketing platform among nonprofits. The free service is limited, but it's a good place to start to determine if you like the tool. Paid plans start at about $10 per month. Because so many people use Mailchimp, it is easy to get support via Mailchimp Facebook groups and YouTube tutorials. Many people you work with will have some familiarity with Mailchimp.
As with all tools, there are competitors in the marketplace promising more features, often at a lower cost. Some platforms used by nonprofits are Constant Contact, MailerLite, and Sendinblue.
Increasingly we're seeing donor management tools building in email marketing platforms. If you have a donor management tool, see if the platform has email marketing built in. You can also inquire about what tools your donor management tool syncs with best.
Social Media Tools 
Social media is an important marketing and communication avenue for small nonprofits, because social media, especially Facebook, is where many of your supporters already are.
There's a lot to understand about social media to effectively drive supporters to your page. To really maximize social media, you need to understand how platforms work and adopt a strategy that brings the right supporters to your page and encourages them to take the next steps: going to your website, signing up for your email list, making a donation, and getting involved.
To start, grab your organization's accounts on all major social media platforms, even if you don't plan to use them. That will keep someone else from getting your name on Twitter or SnapChat and making people think it's you.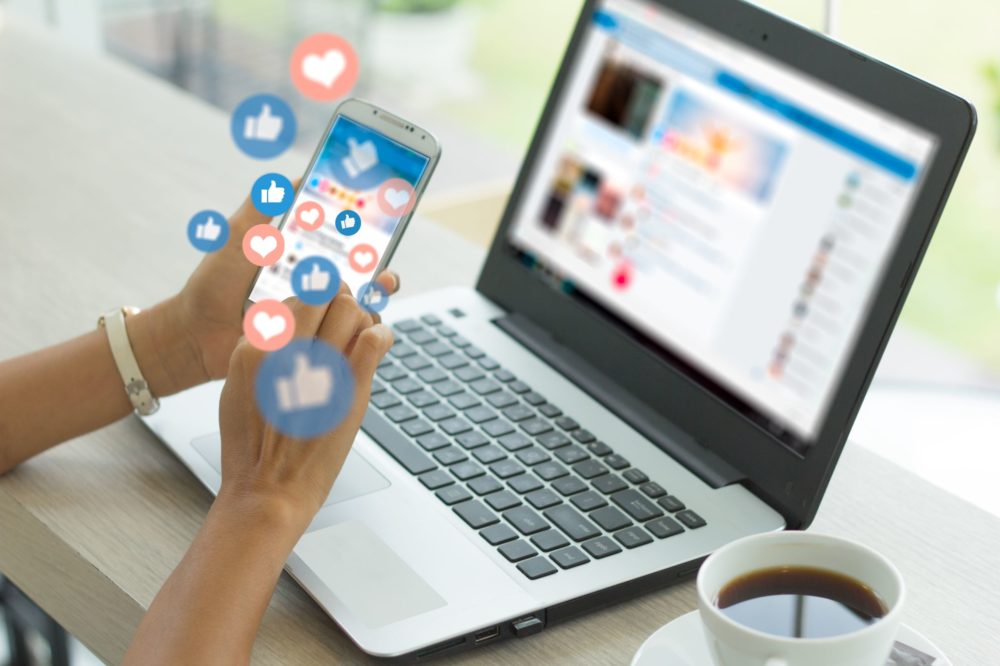 A scheduler is essential to managing your social media strategy, and pricing plans start at about $15 a month. There are several in the marketplace, and Buffer is a favorite among nonprofits, as are Social Sprout and Hootsuite. With a scheduler, you can plan and execute your social media calendar and use the product's analytics tools to track engagement.
Video is increasingly important for engagement. Why? Supports like watching short videos while scrolling social channels! Get comfortable with Facebook Live, which allows you to talk directly to your supporters, grabbing their attention when you have important updates to share.
In addition to video, you need animated GIF images to bring your social feeds to life. Like original videos you create, GIFs attract attention through movement. Owned by Facebook, Giphy is the go-to place for expressing yourself with an animated GIF, which is pronounced with a hard g as in goat.
Giphy will give you so much to choose from, you might initially be overwhelmed. As you get used to searching Giphy, you will find what you need to capture the right message and tone for your organization.
Graphic design tools 
To make your social feeds sing, you have to create your own graphics. Lots of graphics. You won't find a more fun tool to make  you feel like a design pro than Canva. It's a graphic design tool that does so much of the work for you that you get to just play and experiment. You can go a long way with the free version, and nonprofits can apply to Canva to get the paid version for free.
To give your graphics professional polish, watch Canva's how-to videos and stick to your organization's brand standards, which should include a color palate. Canva will then suggest colors that work with the colors you are already using. This will give your designs a cohesive look.
Beware that Canva can be a real time suck. It can also give you a false sense of your own design skills. For times when you need the strongest graphics possible, it still helps to have a volunteer or paid professional with a graphic design background.
Donor Management 
No question about nonprofit tools gets asked more than, "What software should I use for donor management?"
Also known as Customer Relationship Management, or CRM, donor management is certainly important, though not necessarily more than other tools. The crowded marketplace seems to add to the confusion.
Many nonprofits start with a spreadsheet using Google Sheets or Excel. This can be a fine solution for the first year or so, but it also makes sense to start with a CRM tool right out of the gate.
A CRM tool tracks everyone who gives to your organization, notes their relationship to your organization and to other donors, and sends acknowledgments. The tool tracks gifts in real time, so you always know how much money you have raised. It also sorts gifts by campaigns and keeps track of gifts designated to a particular purpose. Increasingly, CRM tools are offering management of other aspects of the donor ecosystem, including grants, sponsors, and, even, volunteers.
Little Green Light is one of the most popular platforms in the marketplace for small nonprofits. The tool has been around for many years and was created by fundraising professionals. It is easy to use and has a nice interface as well as outstanding customer support via email. But, make no mistake, where Little Green Light wins is on price. A basic package comes in at just $420 a year or so, making it cheaper than other platforms, many of which are geared toward large nonprofits. Check TechSoup to see if you qualify for a discount for your first year of usage.
Bloomerang is also popular among small nonprofits, and the company recently acquired Kindful, another go-to fundraising platform for small nonprofits, setting itself up for market domination. Bloomerang has a free version for tiny nonprofits, with fees increasing as you acquire more donors. The company has established itself as a thought leader in small nonprofit fundraising, providing quality, free training to everyone. Again, check TechSoup for discounts.
TechImpact offers a Consumer's Guide that shows you the top 23 donor softwares. Grab it here.
Many small nonprofits adopt a CRM and then don't utilize its features, leaving them disappointed and feeling like they are not getting their money's worth. Resolve to dig into tutorials and find all the ways your CRM can help you be more productive and your nonprofit be more effective.
It's also common for nonprofits to be constantly shopping for a new CRM. If your CRM doesn't seem to be working for you, make sure the fault lies with the CRM before undertaking the hassle of switching. If the problem is that people don't know how to use the platform, making a switch will only slow you down.
SurveyMonkey is an important tool for donor management, as you can send your donors occasional surveys as a way to find out why they love your organization, what motivates them to give, and how they found out about your nonprofit.
Grant Searching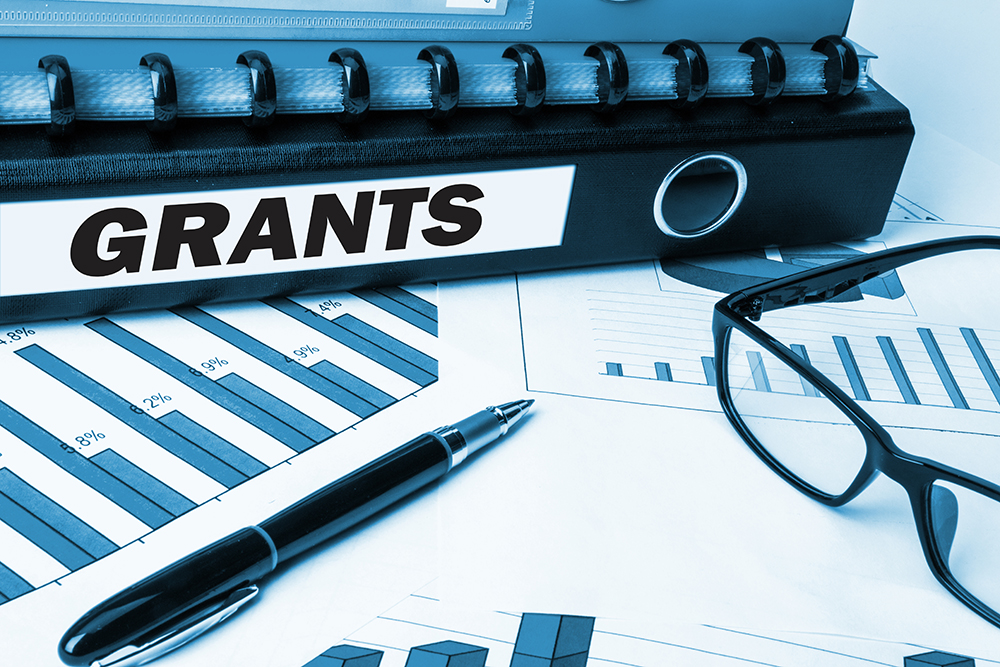 Finding grant opportunities is an important activity for all nonprofits. Grants can provide funds for programs, projects, equipment, and even salaries and overhead. Just be sure your nonprofit is ready before you start looking for grants.
Most organizations need a little help identifying leads. The gold standard in the sector is Foundation Directory Online, but it is too expensive for most small nonprofits. Your local library may have a subscription that you can use onsite for free. Some libraries will even give you a one-time code to do your search from your home or office.
Another way to gain access is to sign up for a class through Candid, formerly Foundation Center. For their boot camp classes and some others, they may offer a week of access to Foundation Directory Online. Ask before signing up!
There are many alternatives to Foundation Directory Online, including GrantStation, GrantWatch, and Instrumentl, which offers a free two-week trial. These platforms are not as comprehensive, but some offer a weekly subscription for just $18 and an annual subscription for about $200 a year.
Fundraising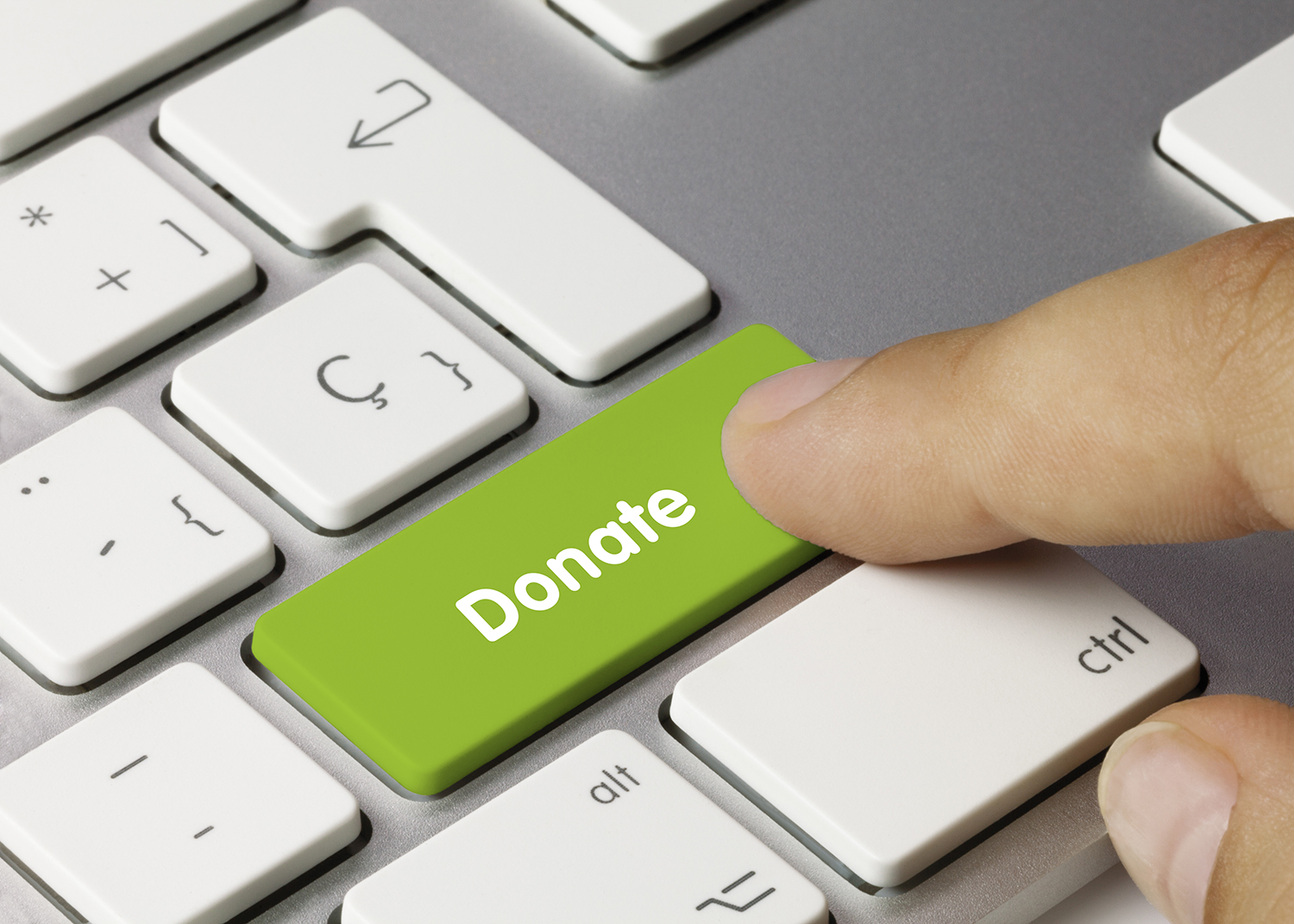 There are many strategies for fundraising, and there are many tools offering support for each strategy. It's easy to feel like you have too many tools to manage!
Accepting donations through your website is a standard nonprofit practice, and to do that you have to choose a payment processor. Paypal is good for a first tool, but some people don't like using PayPal, so consider using Stripe  or something similar. You can expect to pay at about 3 percent per donation though some tools will ask the donor to cover that cost.
Choose a processor that plays well with your CRM. For example, Stripe syncs with Little Green Light and, for an additional fee, Little Green Light will pull the gift directly into the database.
Different types of fundraising require different nonprofit tools. If your organization puts on events, you will need a tool  to manage tickets, registration, and bidding. GiveButter and MobileCause handle event registration, ticket sales, as well as text-to-give and other fundraising strategies.
GiveButter set the nonprofit sector ablaze when the company announced syncing with Venmo. OneCause works well for 5K and other fun run events. GiveSmart is a top recommendation for organizations that hold auctions. Auctria is a popular tool for managing online and in person auctions.
Many of these tools are designed for peer-to-peer campaigns, harnessing the power of your most engaged supporters to not only give themselves but ask their friends to give. CauseVox, Classy, and Mightycause are other tools that might be right for your small nonprofit's peer-to-peer campaign. Some CRM platforms, such as Neon, have peer-to-peer capabilities built in.
It can be hard to figure out how the fees work for crowdfunding and peer-to-peer platforms. Many take a cut of the donations you receive. You can ask donors to chip in and cover these fees. Others have a subscription model, which is more up-front but leaves the organization to pay the cost.
Finding the right fundraising tools can be overwhelming. Think about the types of events and fundraising strategies you are planning for this year and considering for the next couple of years, and choose the tools that will best meet your organization's needs now and in the near future. And don't forget to ask around to see what others have used and like. Our Fundraising for Founders group is a great place to do that!
An often overlooked fundraising strategy is Amazon's Wish List feature. If you need supplies, like sheets and towels for a transitional housing organization or dog and cat items for an animal rescue, set up a wish list on Amazon and circulate the link widely.
Many supporters would rather buy something off your list than make a financial donation. If you can get your supplies covered by your Amazon list, you won't have to use cash donations to buy these items. Also, a donor who buys a dog bed off your Amazon list today might make a $100 donation next time.
Volunteer Management
If your operation relies on volunteers, you need a platform to schedule volunteers, store their contact information, and track their hours.
Commonly used tools include VolunteerMark and EveryAction. Some tools offer event-management and other functions as well.
Signup Genius and signup.com offer volunteers the ability to sign up for specific events and tasks. These tools also collect donations.
For finding skilled volunteers, Catchafire is an amazing resource. Trained professionals with skills in marketing, social media, graphic design, accounting, forecasting, and many other areas offer their services via Catchafire. The Catchafire platform allows the nonprofit to advertise for the exact need they have.
The catch is that an annual subscription to Catchafire is $2,000 a year. Many nonprofit organizations gain access to Catchafire via a sponsor, such as their local community foundation. Contact your local community foundation and ask if they offer Catchafire memberships to local nonprofits.
The Bottom Line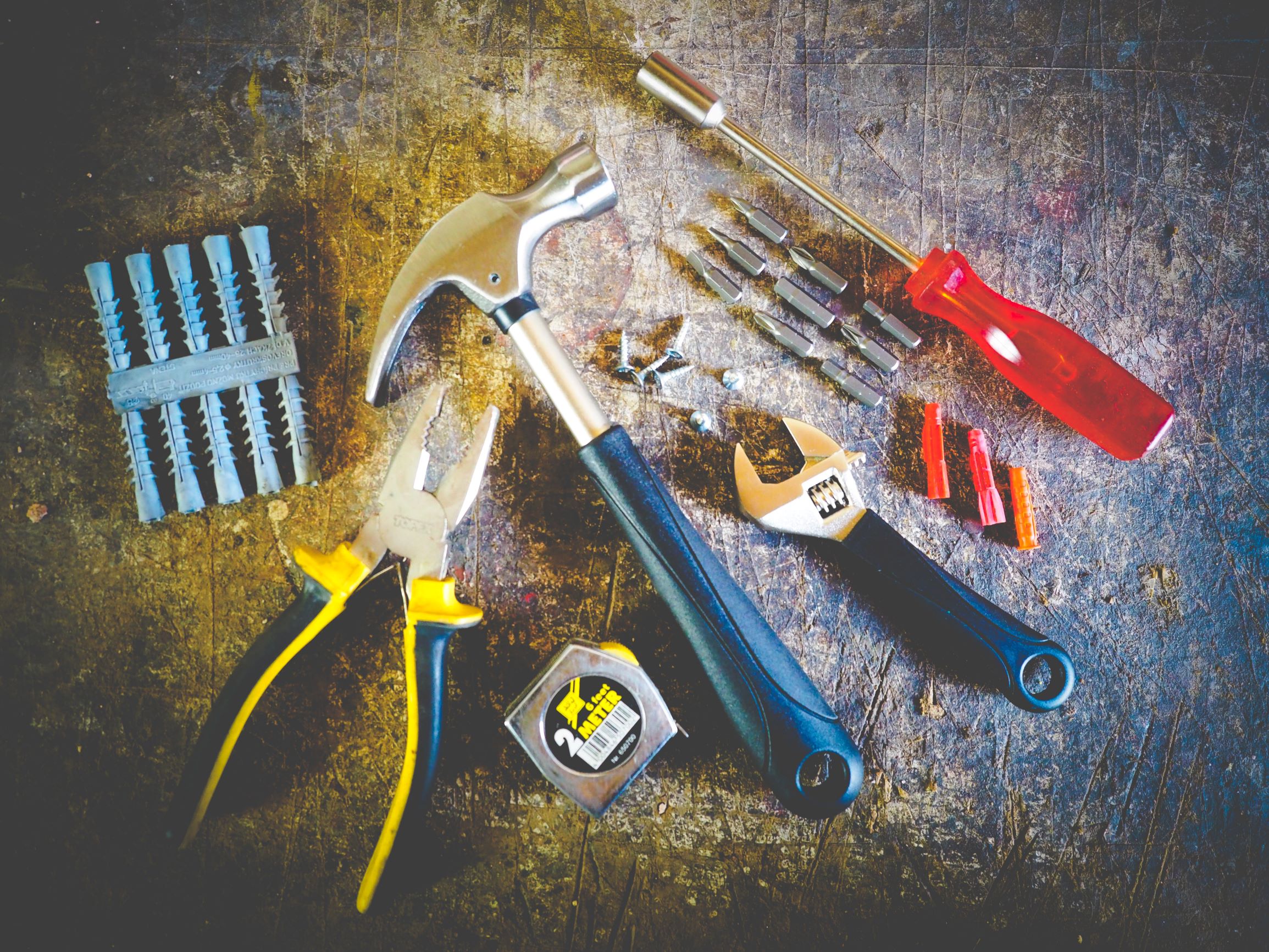 Whew, that's a lot of nonprofit tools! When shopping for a tool for a particular function, look for other functions the tool can provide to keep your overall number (and fees) to a minimum.
Of course, you have to take cost into account. But don't be so determined to find a free option that you put more work on yourself and limit your organization's growth. Build the cost of nonprofit tools into your annual budget, assuming about $1,800 to $2,000 a year, except your payment processor, which will take a cut from each donation.
Fear of technology keeps some nonprofit leaders from embracing tech tools. Even tools designed for less savvy users can be fiddly and take time to figure out. Before investing, find out what type of support is offered. But don't let fear of technology impact your nonprofit's growth. Trying to do everything using Word and Excel will only hold you back.
Accept the modest cost of nonprofit tools and the hassle of learning to use them as necessary to succeed. Always be on the lookout for a new tool, one that will help you be more productive. Talk to other nonprofit professionals about the tools they use.
Watch tutorials and sign up for product demos. By constantly evaluating and embracing new tools, you will be more productive, raise more money, provide more services, and change more lives.