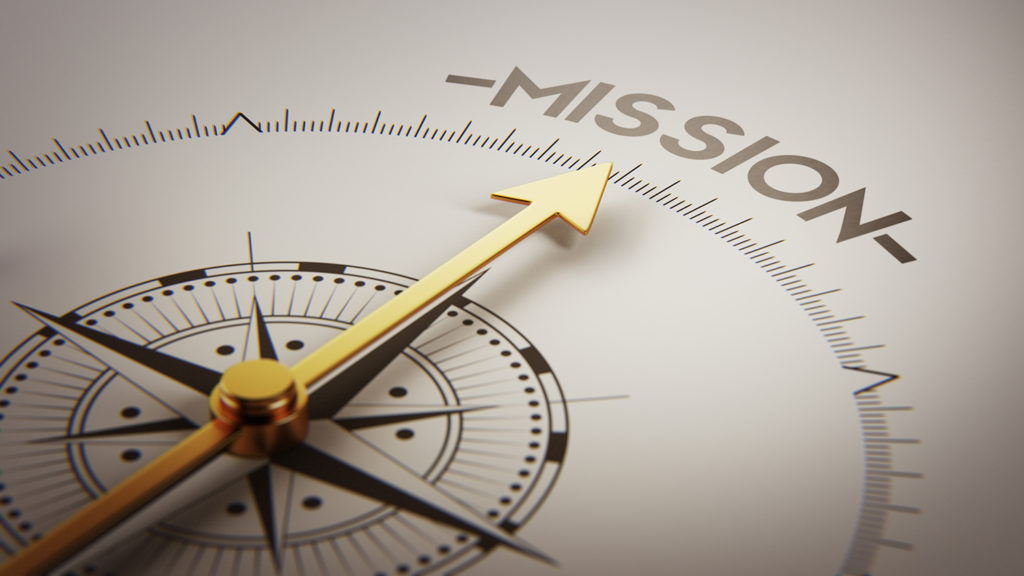 Your nonprofit mission statement is the foundation of your organization's work.
It describes what your nonprofit does, clarifying your purpose and giving the organization direction for daily operations.
It should keep you focused and moving in a single direction forward, only engaging in activities that fulfill the mission (and avoiding mission creep).
A strong nonprofit mission statement plainly states what the nonprofit is about, motivating Board, staff, and volunteers to do the work to fulfill the mission.
And it clearly articulates to the public what your nonprofit does so they understand what you do and how you're making a difference.
Unfortunately, many nonprofits have a mission statement that is vague and full of jargon making them difficult to understand. That kind of mission statement fails to do its job, leaving people wondering what the nonprofit really does, which is often the cause of low giving.
After all, people don't give to something they don't understand.
Click To Tweet
This is particularly problematic if you're using your mission statement as an elevator speech or in a grant.
So, what does a strong mission statement look like? How is it different from a vision statement? And what process can you follow to write or revise one so it's crystal clear and serves its purpose?
What a strong nonprofit mission statement is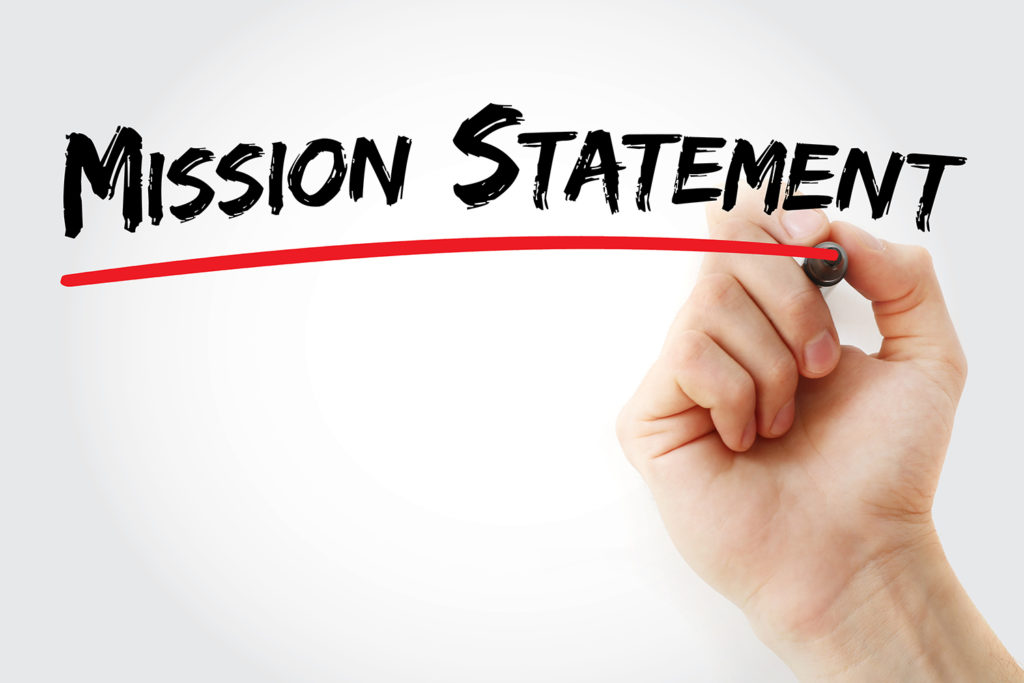 A nonprofit mission statement is a short, clear description of what your organization exists to do.
It describes the specific problem you're here to address and the population you intend to help.
For a new nonprofit, developing a mission statement is the first step in defining what the organization will do and how it's different from other nonprofits.
A well-written nonprofit mission statement clearly and succinctly explains:
Why your nonprofit is here
Who it serves
What impact it's trying to achieve

It's not too wordy but uses the right language to convey its message in a concise and memorable way. Bonus points if your mission statement is inspiring.
Writing a nonprofit mission statement
Writing anything for your nonprofit should be done thoughtfully and purposefully. Your nonprofit mission statement should take the time and care it needs to get it right.
But don't drag it out and wordsmith it to death, which can happen if you're involving too many people in the creation process.
Whether you're writing your first mission statement or revising it for the umpteenth time, here's a method you can use to get it done and done well.

1. Gather your group. Pull together a few key people (Board members, key staff, people who might receive service from your nonprofit, key volunteers, etc.). Try to keep the group as small as possible to make managing the process easier but include as many as you need to get a variety of perspectives, opinions, and experiences. Diversity is definitely an asset here!

2. Brainstorm ideas. Start by brainstorming the main things you envision the nonprofit doing in an ideal world. (This may mean you need to leave out some things the organization is currently doing.) Write each one on a sticky note and put them on a flipchart so everyone can see. If it helps, answer these questions:
Who will we serve?
What problem will we address or solve?
What will it look like when we're successful?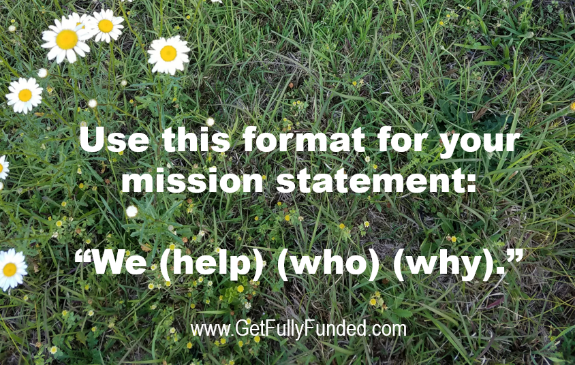 3. Write a rough draft. Once you have all the initial ideas, see if there's a way to group ideas together or if there's a common thread running through. Use this format: "Our mission is to (help) (who) (why)."
For example, if your new food pantry has ideas like:
Provide emergency food boxes
Offer fresh produce and dairy
Make sure kids aren't going hungry
Help seniors have access to food

The common thread here is feeding people. So, the mission statement might be "to provide food to everyone in our community who needs it so they don't go hungry."  Then each of the ideas could become individual programs that all still support the mission.

4. Finalize your draft. You probably won't nail the mission statement on the first try, so be ready to work on it so that it says what you really intend for the nonprofit to do. This can take some time and could spread over multiple work sessions.
Clarity is important here, so make sure your nonprofit mission statement says what you mean for it to say without any extra words. Every word counts!
Make your nonprofit mission statement:
Uses simple words that accurately describe what your nonprofit does. Leave out jargon and fancy words.
Is specific. A broad or vague mission statement won't help you, so be as specific as you can be while still giving yourself room to work within it. For example, this mission statement doesn't really say anything and could apply to a number of nonprofits: We serve impoverished people, empowering them to become all they can be.
Is short. Your nonprofit mission statement does not need to be multiple paragraphs long. In fact, it should pass the t-shirt test (few enough words that it could fit on a t-shirt and still be easily read). In practical terms, make it 15-20 words if possible.
 Nonprofit Vision Statement
It's easy to get confused between a mission statement and a vision statement, so let's look at the difference.
A vision statement is where you're going (future), describing the overall goal of the nonprofit.
A mission statement is what you're doing now to get there (present) and provides the plan for bringing the vision to reality.
| Mission statement | Vision statement |
| --- | --- |
| Now – what you're doing | Future – where you're going |
Both are important to the planning and work of the organization. You might use them in grants to help describe why the nonprofit exists and the future you want to create. You can share them on your website so the community knows what your nonprofit is about and what you're trying to accomplish.
A vision statement is helpful as an overarching goal, like a North Star, guiding your nonprofit into the future.
A mission statement describes your activities today and can keep you focused so you don't experience mission creep.
Good nonprofit mission statement examples
Here are a few examples of good, clear mission statements:
To connect people through lending to alleviate poverty – Kiva
To create lasting solutions to poverty, hunger, and social justice – Oxfam
To provide simple, decent, affordable housing to families in need – Habitat for Humanity
To prevent and alleviate human suffering in the face of emergencies by mobilizing the power of volunteers and the generosity of donors – Red Cross
Keep it fresh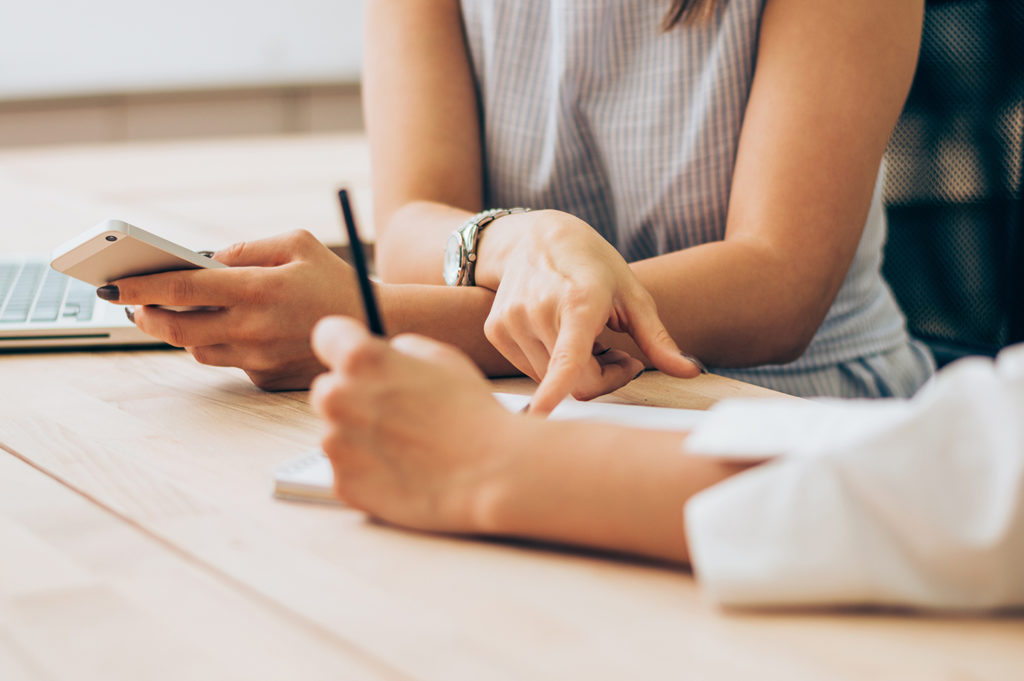 Revisit your nonprofit mission statement periodically to make sure it still says what you do and that your mission hasn't drifted away from it. (If it has, you've got a problem!)
The process of revisiting it can be engaging for your team, giving them a chance to think about the big picture of what your nonprofit does. When people get a say into a mission statement, they have buy-in which creates ownership. That means you'll likely see higher commitment and dedication from these folks.
The Bottom Line
Having a clear, concise nonprofit mission statement will let the world know what you do, who you help, and what problem you're trying to solve. It's the foundation of your work and your messaging.
Take the time to get this one piece right as early as possible because it makes everything else easier.
Additional Resources