If there's one question we hear more than any other from newbies, startups, and folks with underfunded nonprofits, it's this: "How do I get grants?"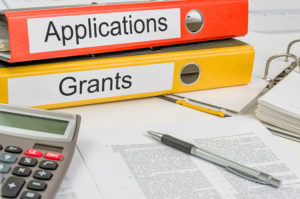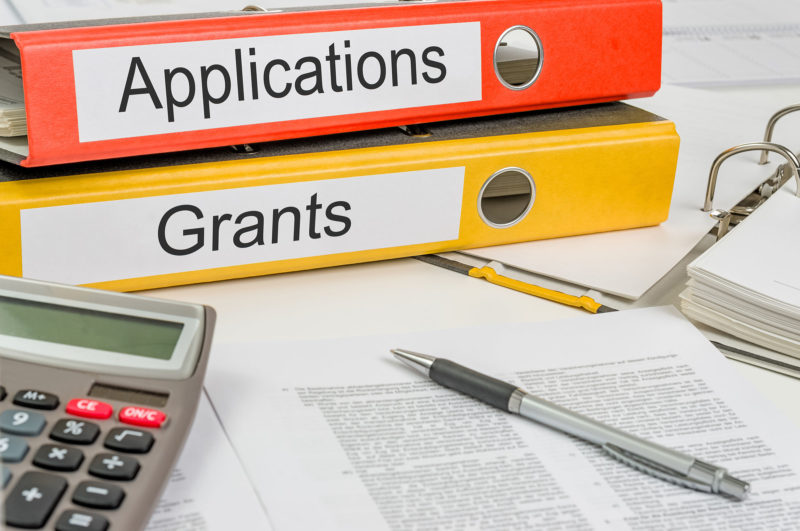 Grants can be an excellent source of revenue to pay for programs, projects, and even overhead, and we believe grant seeking is part of a healthy, diversified revenue stream.
But grant writing is not a magic bullet that will solve all problems.
You see, grants are very competitive. You have to prove that your program or project is better than anyone else's. You have to convince the funder that their money will be well spent and they'll get a good return on their investment in your organization.
It's about finding the sweet spot between what you're trying to do and what a foundation wants to fund.
It's about having a strategy for going after grants and a backup plan for funding your program or project if your grant is denied.
And it's about being patient if you're just getting started, because it can take a few weeks to many months to hear back about your proposal.
It's a lot more complicated than it looks.
If you're thinking about going after grants, or if you've already applied for some but not seeing the results you want, review this list of the top 5 things you should do before you write a grant. It might help you get ready, refine your approach, and ultimately get more grants.
Before you write your first grant
1. Determine if Your Nonprofit is Truly Ready. Grants require a lot of resources and planning. Be sure you have the time, energy, and infrastructure, plus someone willing and able to write them.
Here are some questions to ask yourself to help you figure out if you are ready to go after grants for your nonprofit:
Do we have documented proof of our success? The best evidence of success is data you collect that illustrates the effectiveness of your programs in positively impacting both those you serve and the problem you're trying to help solve.  You'll also need photographs, stories, and client testimonials that back-up your data. All of this information is vital to improving your chances of getting a grant. If you're just getting started with your nonprofit or have a new program, you can see why it's so hard to get a grant – you need numbers to prove that your program works and you need a year or two to gather those numbers.
Do we have diversified streams of income? Grants can be unreliable, so be sure you have consistent ways to bring money in the door if you're not awarded a grant – program fees, donor contributions, and fundraising events are a few examples.  For this reason, grants should never be more than about 20% – 25% of your income.
Have we established goals for the upcoming year? Having goals helps you plan what you want to accomplish, and a good plan should include the specific activities you need to engage in to meet those goals. Grant funders want to know your SMART goals for your plans – Specific, Measurable, Attainable, Relevant, Timebound – and understand how you'll reach them, especially since they're investing money into your plans.
Do we have a well-thought-out budget? You'll need an annual organizational budget, based on your goals, that details both projected expenses and income. This is a common document requested from foundations, so don't discount or skimp on this one! Plus, a detailed budget will help you manage your nonprofit and see how much it costs your nonprofit to operate.
Who will write our grants for us? This can be an employee, volunteer, consultant, or even a Board member. Whoever you choose, know this isn't a simple, easy task. Depending on the number of grants you want to apply for, it can take a lot of time and effort to research grant opportunities, strategize the appropriate ask, pull together information and documents, and write and submit tailored applications, proposals, or letters of inquiry….because writing one generic application or letter and sending duplicates to foundations doesn't work.
Who will manage our grants for us? It takes a team to manage a grant – people thanking the funder, people managing the projects the grant is helping to fund, people managing the money, people taking pictures and collecting stories to share with the funder, and, usually, one person making sure all of this is getting done and compiling each of these components to write grant reports that are required by funders. Shewwww…that's a lot of work!
For new nonprofits, if you don't have a strong track record of success, a capable staff (even if it's all volunteers), a functional Board, and a few years of solid finances, it's best to wait before you write a grant.
2. Do Your Research! Before you start making massive grant plans, make sure grants will be a good return on your investment.  Make sure there are several hot leads for you to pursue so you don't waste time chasing down leads that never pan out. A little time spent on grant research can pay off big later. Focus on these two components when creating a list of funding prospects:
Know Your Needs: If you're clear about your nonprofit's mission, know what programs you'll deliver, and have a detailed organizational budget, you'll know what costs you have and how to categorize them (programs, general operations, or fundraising). Those specific expenses will help you find a match with a foundation that might be looking to fund that very thing. In addition to those expenses, keep a "wish list" of program needs, special projects, or equipment you might need.
Determine a Good Match: As you identify possible funders, take the time to screen them to see if there's potential for them to meet your needs. Learn about their interests and priorities – what they like to fund, the geographic areas they prefer to invest in, and populations they support. If none of these align with your programs, move on to the next one…because the funder is not a good match for you (and you're not a good match for them) and your chances of getting money from them are slim to none. If they do align with your nonprofit, be sure they provide the type of funds you need. For instance, if you need money for operating costs, be sure they give for general operating support. Also, read over any eligibility requirements if they make those available.
There are numerous research tools you can use to find grant opportunities, like grant databases (Foundation Directory Online, GrantStation, etc.), philanthropic newsletters, funder newsletters, internet searches, sports teams, community foundations, and more. Most of these are free, and your local library might have access to grant databases.
3. Initiate Contact.Developing a relationship with a foundation can greatly increase your chances of being awarded a grant.Get an audience with them – either by phone, email, or in person – so you can introduce your nonprofit, ask clarifying questions about the submission process, and explain an idea you'd like to propose to see if they're interested.
Once they receive your submission, chances are they'll remember your nonprofit's name and that's super helpful when they have dozens or hundreds of submissions. Wouldn't it be awesome for your grant proposal to make it to the top of the stack? It never hurts to have an advocate on your side!
Beware, though. Some funders don't like for you to contact them before submitting a grant. They'll usually let you know through their website or in guidelines, so pay attention.
4. Read the Instructions. Preparing a grant requires someone who understands the fundamentals of grant writing and pays attention to detail. Funders usually provide you with guidelines that offer instructions for the following:
Grant Submission Process: Funders typically require an application (they provide this), proposal, or letter of inquiry and these are submitted via email, snail mail, or a grant portal.
Narratives: These are the essay parts of a submission. Sometimes funders tell you what they want you to write about; sometimes you have to use your judgement and include the usual grant components (history, need, project description, etc.). And of course, you may have to fit your beautiful prose into a tiny little character-limited space.
Budgets: Budgets are not "one size fits all" and funders like seeing how their money will be spent. They might ask you to use a certain budget template, or you may have to create your own.
Attachments: They may ask for any number of supporting documents, including brochures, copies of news articles, financial documents, and photos. Sometimes funders ask you for these, sometimes they don't. There can also be file size restrictions on photos and video, so be prepared to adjust these to fit.
It never hurts to re-read the instructions just so you're clear about what needs to be done and you don't miss something. Honestly, a good grant writer reads them over and over again, highlighting and making notes…and then reads them once more before submitting.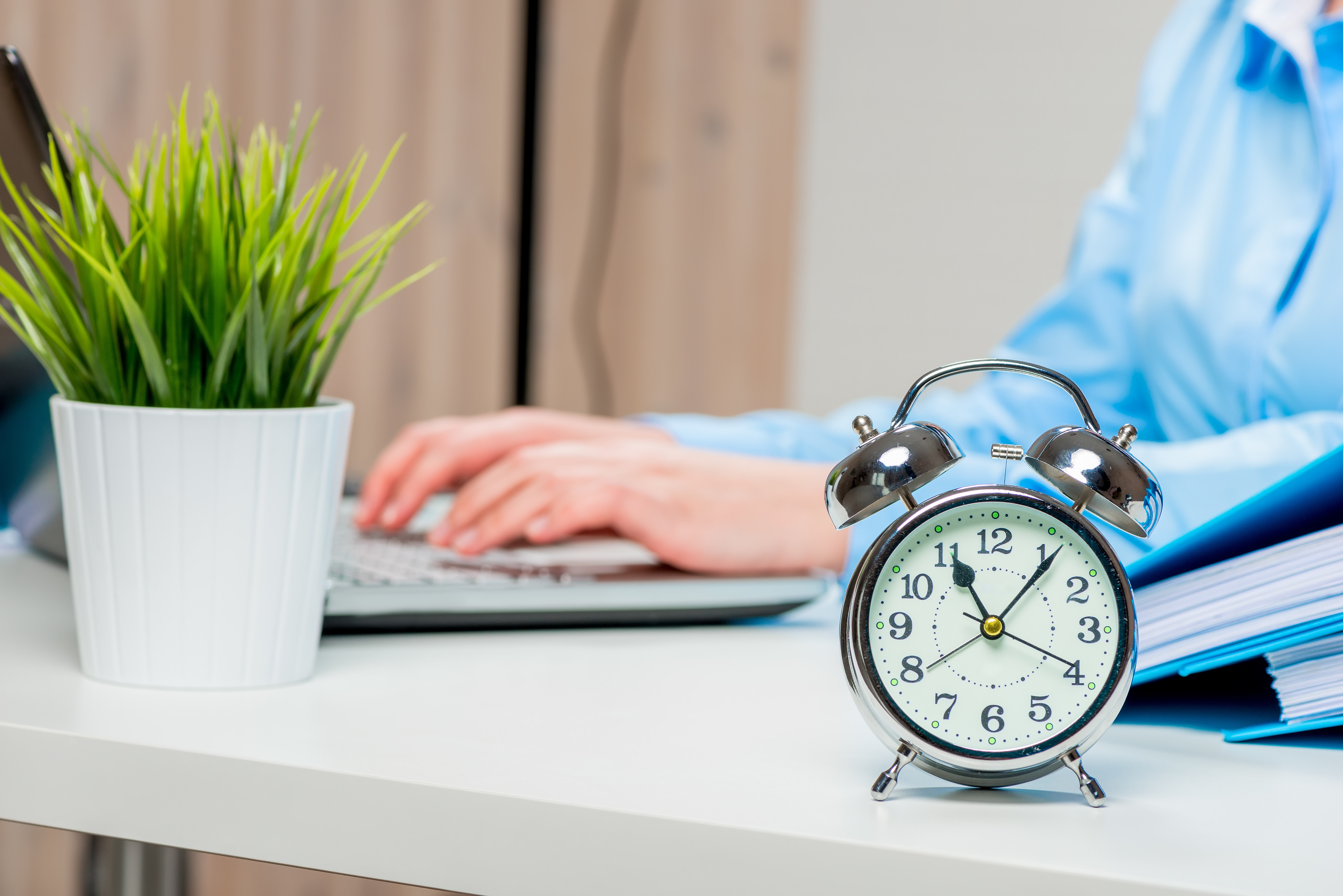 5. Start Early! Applying for grants is hard work and takes time. There are lots of moving parts as you write a grant, and you don't want to miss out on submitting an application, proposal, or letter of inquiry because you missed your deadline. Here are a couple tips to get you started on the right path:
Identify Your Grant Team: Very rarely should your grant writer be a team of one. Planning a grant requires input from several areas, including leadership, programming, finance, and maybe even from your volunteers.
Add Lead Time: Try to get a grant submitted a few days before it's due. If grants aren't your sole responsibility, then you're probably balancing a lot of other duties. Give yourself plenty of time to pull things together, create any needed documents, and get information from others (and give THEM time to get info to you…because they're busy too). Using this lead time also helps you avoid any unforeseen circumstances, like technology issues and sickness that leave you pushed to the deadline to hit the "submit" button. You also need that extra time to proofread at least once more.
It takes time to learn the skills you need to go after and get grants. So be patient with the process and give it at least a year before you decide if it's working or not.
It's awesome when you hit your groove and can successfully get grants year after year to help fully fund your budget.