I love Sandy's post from earlier this month about "money ceilings" – the idea that most people have a limit, or "ceiling," in terms of how much money they feel comfortable soliciting from a donor.
In fact, reading that post reminded me of the many times I've had to coach my own clients through their fear of asking for any amount at all!
In my experience, many people are afraid to ask others for money. As Sandy says, our early experiences with money tend to determine how much we feel comfortable asking for – and whether we feel comfortable asking at all. In addition to the experiences she cites, though, I'd add one more: the fact that, at least in the United States, it's considered impolite to ask someone how much they earn or how much they're worth.
How can you ask for money if you don't feel comfortable talking about money? How can you overcome your fear of raising money?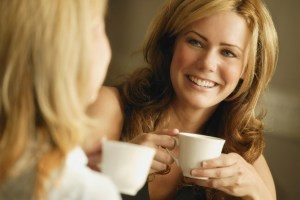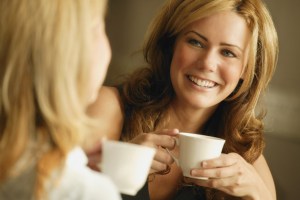 When working with clients – and in my recent book – I outline a few ways to overcome the fear of talking about and asking for money, particularly major gifts. The most important tip is to remember that soliciting major gifts (or any donation) isn't about the money: it's about what the money will allow your organization to do.
After all, money is just a tool; a tool you use to change lives, save lives, shelter people or animals, educate children … the list goes on.
In addition, you're not merely asking for a major gift. You're allowing your donor to have an impact on an issue they care about and make a difference in the world. Our donors don't necessarily have the time or ability, for example, to single-handedly cook and serve meals to five dozen homeless people. But they can still feed those people; all it takes is their signature on a major gift check to your organization.
In other words, when you approach a donor for a major gift you're not just asking for something – you are offering your donors the chance to make an impact that they can't make on their own. New clients often don't believe me at first, but the fact is that major gift donors actually thank fundraisers as much (or even more) than the fundraisers thank them!
If you're working with board members or other volunteers who are having issues with soliciting major gifts, by all means follow Sandy's suggestions for helping them (and yourself) find and break their money ceilings. But if the issue is a fear of talking about or asking for money in the first place, start out by reframing the conversation. Get your board and volunteers thinking in terms of tools and offering opportunities to donors and you'll be surprised by how quickly many, if not most, of them lose their fear altogether.
Thanks to Amy Eisenstein, ACFRE, for this article.
Amy  is an author, speaker, coach and fundraising consultant who's dedicated to making nonprofit development simple for you and your board. Her books include 50 A$ks in 50 Weeks, Raising More with Less, and her latest book, Major Gift Fundraising for Small Shops.