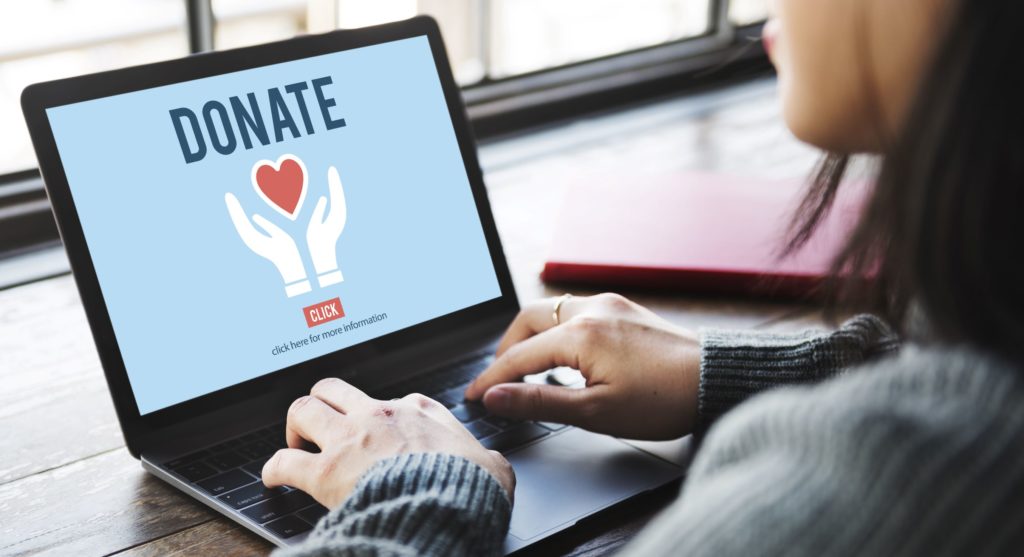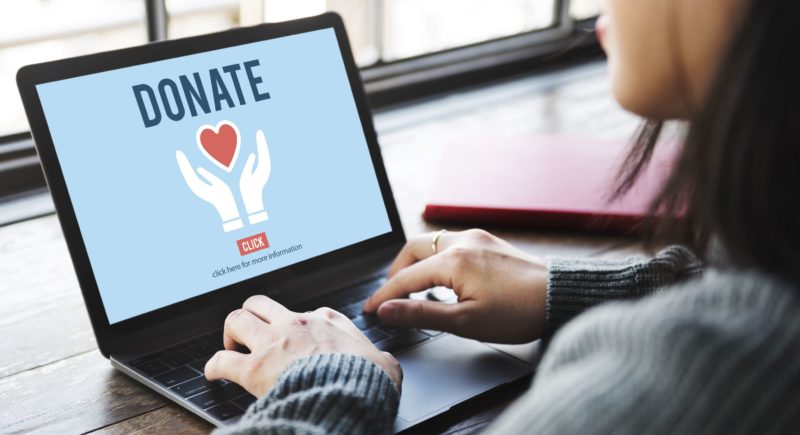 As the need for social distancing stretches on, virtual fundraisers continue to deliver big money for small nonprofits.
With the right approach, you can put on a fun and successful online event that is just right for your audience.
Actually, lots of nonprofits have done it in the past few months.
A successful virtual fundraiser involves technology that is simple to use for you and your participants.
And not every kind of virtual fundraiser will be right for you.
You need to find one that fits your tech know-how and has the potential to raise the amount of funds you need.
You also need one that grabs your audience's attention and gets people excited.
It can be a little confusing, especially if you watch the myriad of virtual fundraisers being held right now.
Only YOU can decide what's right for you.
To help you, here are 12 virtual fundraisers to get you thinking about what's right for your small nonprofit:
12 Ideas for Virtual Fundraisers and Online Events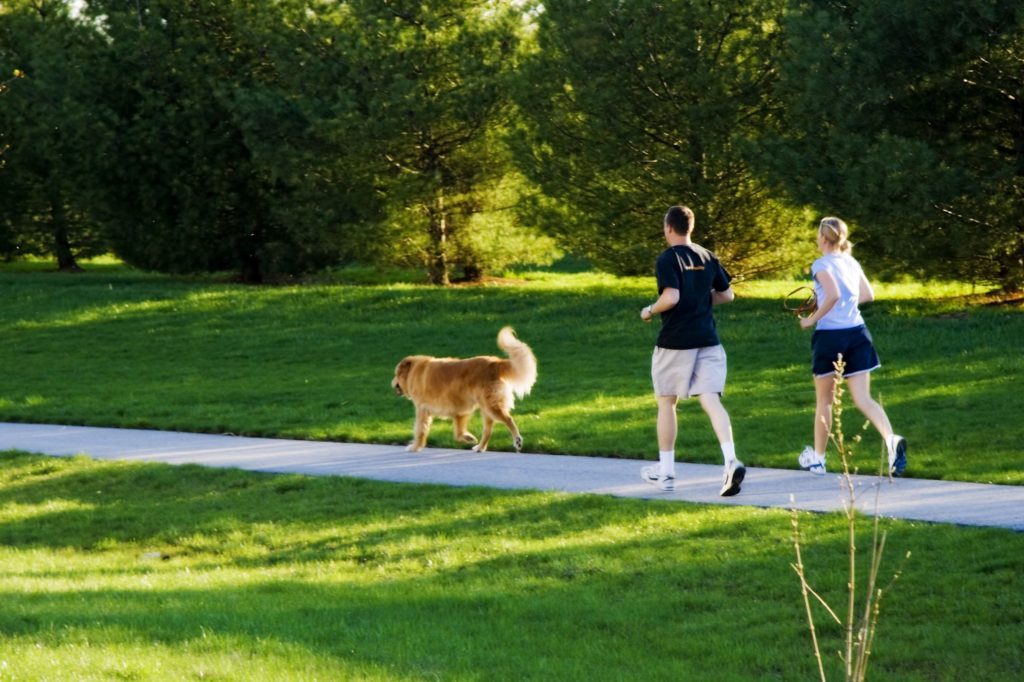 1. Virtual Walk or Run
A virtual walk or run can be pandemic perfect for several reasons. It gives your supporters the opportunity to get outdoors, exercise, and to support a great cause. Participants pay an entry fee and then ask their friends and family members to donate to their efforts. They log their own distances, and you collect their entry fee and donations from their contacts.
If you have ever planned a traditional 5K or other type of walk or run, you know planning can be a killer. But with a virtual 5K, you don't have to find a venue, work with the local government to map out a route, recruit volunteers, or worry about insurance. People anywhere in the world can participate!
You can adapt traditions from a standard walk or run such as a commemorative t-shirt, race bib, swag, or prizes. You can have a pickup location for T shirts and goodie bags with curbside pickup service.  RaceDirectorsHQ.com has great advice for organizing a virtual walk or run.
The Humane Society of Greater Dayton made their annual walk a virtual one and stretched it from one day to one month long, giving people plenty of time to log their miles.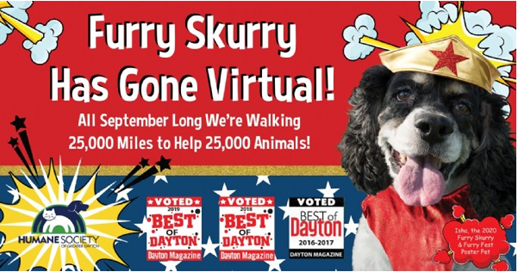 2. Watch Party
The pandemic has turned us all into homebodies, and many of us have marched through our Netflix queue and could use some inspiration. Find a documentary, inspired-by-true-events, or fictional film relevant to your cause and invite people to watch the movie together. Facebook makes this easy to do with its Watch Party feature.
Choose a movie, schedule a date and time, and ask for donation. Or, sell "tickets" to the event and even have movie snacks shipped to watchers ahead of time. There is plenty of information available online on how to host a Facebook Watch Party. Check into copyright issues and get permission to show a particular movie if you are selling tickets.
Another spin on the watch party is to send participants a link ahead of time to a documentary or relevant film on Vimeo or a similar platform. Have participants watch the film ahead of time on their own schedule — give them a full week to do so — and then gather everyone for a panel discussion of the film. You can work directly with an independent filmmaker on this type of event and split the proceeds.


3. Online Gift Card Auction
We've seen a lot of small nonprofits succeed with this spin on the traditional, high maintenance auction. It's entirely online, and you can easily send gift cards to participants all over the country. Ask local businesses to donate gift cards in any amount. You can also ask Board members to buy gift cards from their favorite restaurants, which might be hurting mightily during the pandemic.
Board members and other volunteers contribute gift cards they have but don't plan on using. Many of us have a card or two tucked in our wallet that we've forgotten about! Seek out gift cards for a variety of services and products including automotive, hotels, national chains, and local restaurants. You want to appeal to a wide variety of people.
To make sure your online gift card auction runs smoothly, Capterra has a list of 10 good online auction tools.


4. Virtual Tour/Open House
Virtual tours were gaining in popularity before the pandemic hit. Now is a perfect time to host an open house, showing all the areas where you need help and explaining why you need funds. If you don't have a facility, you can show how you are working from home, how your volunteers are dedicating their resources, and how you and your team are finding creative ways to serve your mission during this difficult time.
Think of this as a virtual ask or pledge event where people learn first-hand about your nonprofit's work and make a commitment for support.
Copper's Cat Commune tried this late last Spring and found it to work well in engaging people from their Facebook audience who were curious about what their cat sanctuary looked like on the inside. Attendees not only got the tour, but had access to founder Mimi Baker to ask questions and make a donation.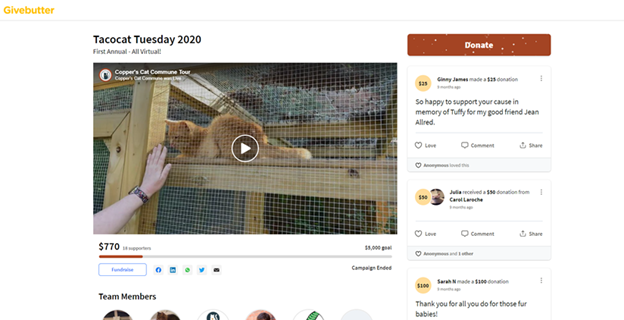 5. Online Contests/Competitions
An online contest keeps things nice and light. They're fun, easy, and interactive. They give people something to do, something that is for a good cause. Participants pay to enter; voters pay to vote.
Here are some ideas:
Talent contest: Perfect for an arts organization. You can have your own version of The Voice or America's Got Talent and let the audience choose the winner.
Photography contest: Ask participants to share their best nature, pet, bird, flower, or food photo.
Costume contest: Challenge supporters to dress up like their favorite painting, literary hero, or character from their favorite binge-watch.
Art contest: The Dogwood Arts Festival in Knoxville, TN held a sidewalk chalk contest. Artists used their driveways as their canvas and posted a photo. There are so many creative directions to go with this one. Here's my friend Tina's entry: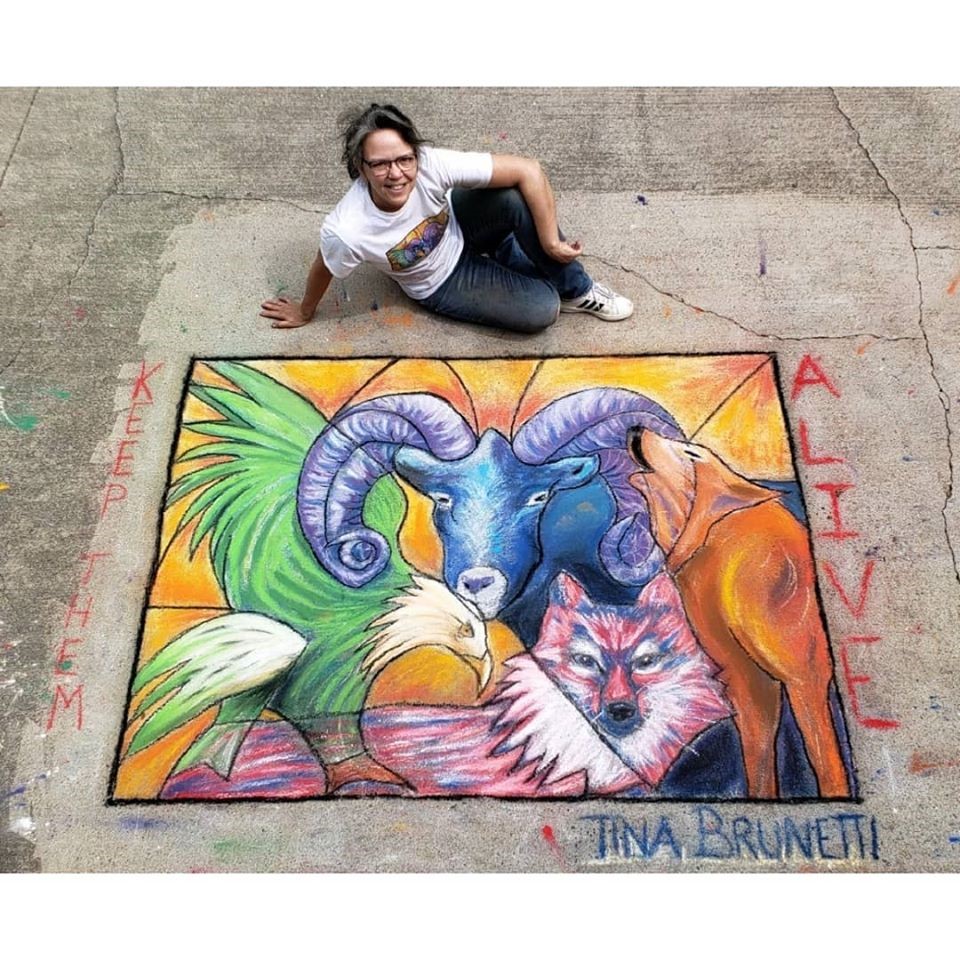 Essay contest. Ask people to write something about your cause or an experience they've had related to your cause. Or get creative with what you want them to write about. Ask them to write in Haiku or rhyme. There are so many possibilities with this one!

Project Linus held a mystery quilt class last year where quilters received one clue at a time to make a quilt (this is really fun if you quilt!). After the class ended, participants were invited to submit their quilt to a contest to see who's is considered best. Online voting was set up at $1 per vote and as of this writing, they've raised over $12,000.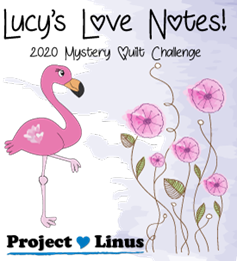 6. Virtual Game Night 
A lighthearted game night featuring bunco, bingo, trivia, or some other game might be just right for your audience. Choose something that works well in a virtual format. Here's a video on how to adapt bunco using Zoom. Do a test run with a few Board members to make sure you know how the tech works. Charge a modest entry fee and offer small prizes such as swag or a giant candy bar, which you can mail to the winners. You can even repurpose any gift cards leftover from your Virtual Gift Card Auction!
In between rounds, talk about your organization, what successes you have had recently, how you have adapted in a strange and unpredictable climate, and what is coming up next in your programming. 


7. Virtual House Party
The house party is a tried-and-true way to leverage the energy of a super-supporter, expand your list, and bring in money. It is possible to take the house party virtual. Work with your most enthusiastic supporter to plan a virtual introduction to your organization. The host welcomes everyone to the event and talks about how she got involved. Someone from your organization gives a presentation. Then, open the forum to questions and discussion. Then, the host makes a light ask, sharing the different ways to contribute. Consider making a special ask for a particular, urgent need.
Follow-up after a virtual house party is important. Some participants may not be ready to give, but they may let you put them on your email list.


8. Social Media Takeover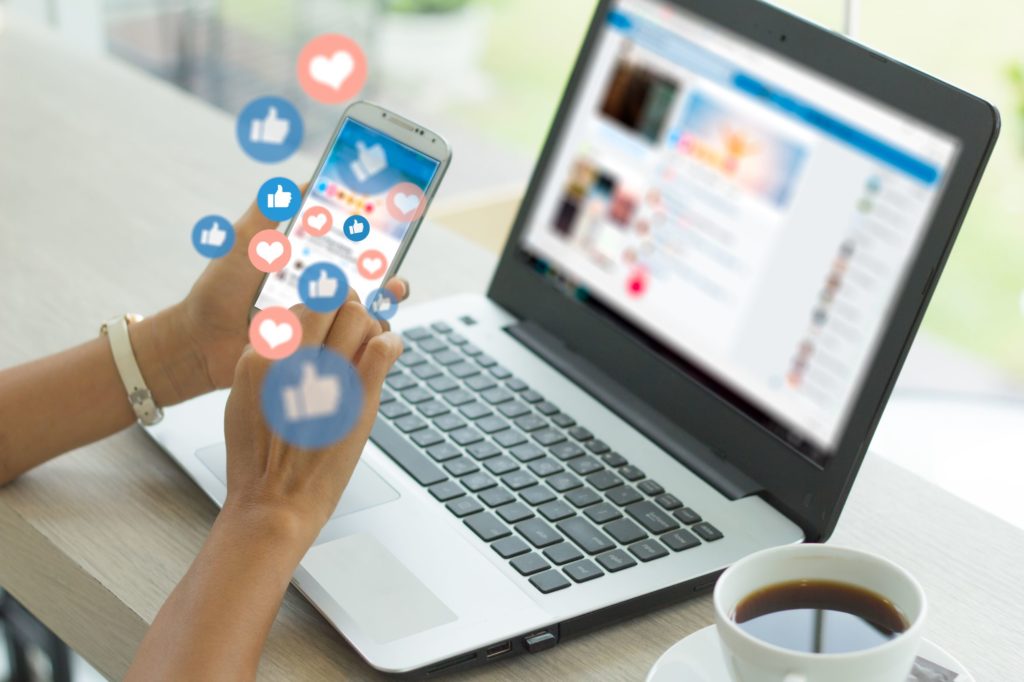 Ask a corporate or local community partner to "donate their social media" for you to take over. You post content throughout the day that links back to your organization's social media channels and website. You can introduce new people to your cause and your work and enhance your reputation in the community as well as your partner's reputation.
Consider making an ask for a special, urgent need, something not too expensive but with a high impact. For example, a transitional shelter got a new washer and dryer by posting on the social media accounts of several local businesses.


9. Virtual Class
Look around and see who has a skill they could offer as a class. Or recruit a professional to host a virtual class as a volunteer. Set up a private event and charge admission. We have seen cooking classes be very successful and engaging. A youth organization was able to get a large group of parents to attend a virtual class on home-based science experiments.
Other ideas include:
Yoga or another form of exercise that can be done at home
Cupcake decorating
Crochet or another type of fiber craft (Many of us got our sewing machines out to make masks early in the pandemic. Now might be a great time for us to learn to sew an apron, curtains, or something else.)
Painting or drawing
Bullet journaling (This craft combines art, journaling, and self-care and has really taken off over the past couple of years!)

10. Wishlist Drive
The pandemic has been a boon for nonprofit wishlists! Donors can peruse the online wishlists of their favorite organizations and buy blankets, coats, backpacks, water bottles, school supplies, leashes and other pet products, and all manner of practical, needed items. 
Pack your wishlist with all the supplies you need, even boring things like copy paper. Include unexpected items that will help people understand your work. For example, homeless shelters often get jeans and t-shirts donated, but their clients often want a belt and socks, which are great wishlist items. If you work with women coming out of domestic violence, products like body wash, lotion, hair care products, and makeup kits remind your supporters that the people you serve are human and enjoy self-care products. Art supplies, including sketch pads and colored pencils, are great wishlist items for organizations that work with teens.
Post a link to your wishlist on your social channels and then post a follow-up photo a few days later of the gifts you received.


11. Virtual Speaking Engagement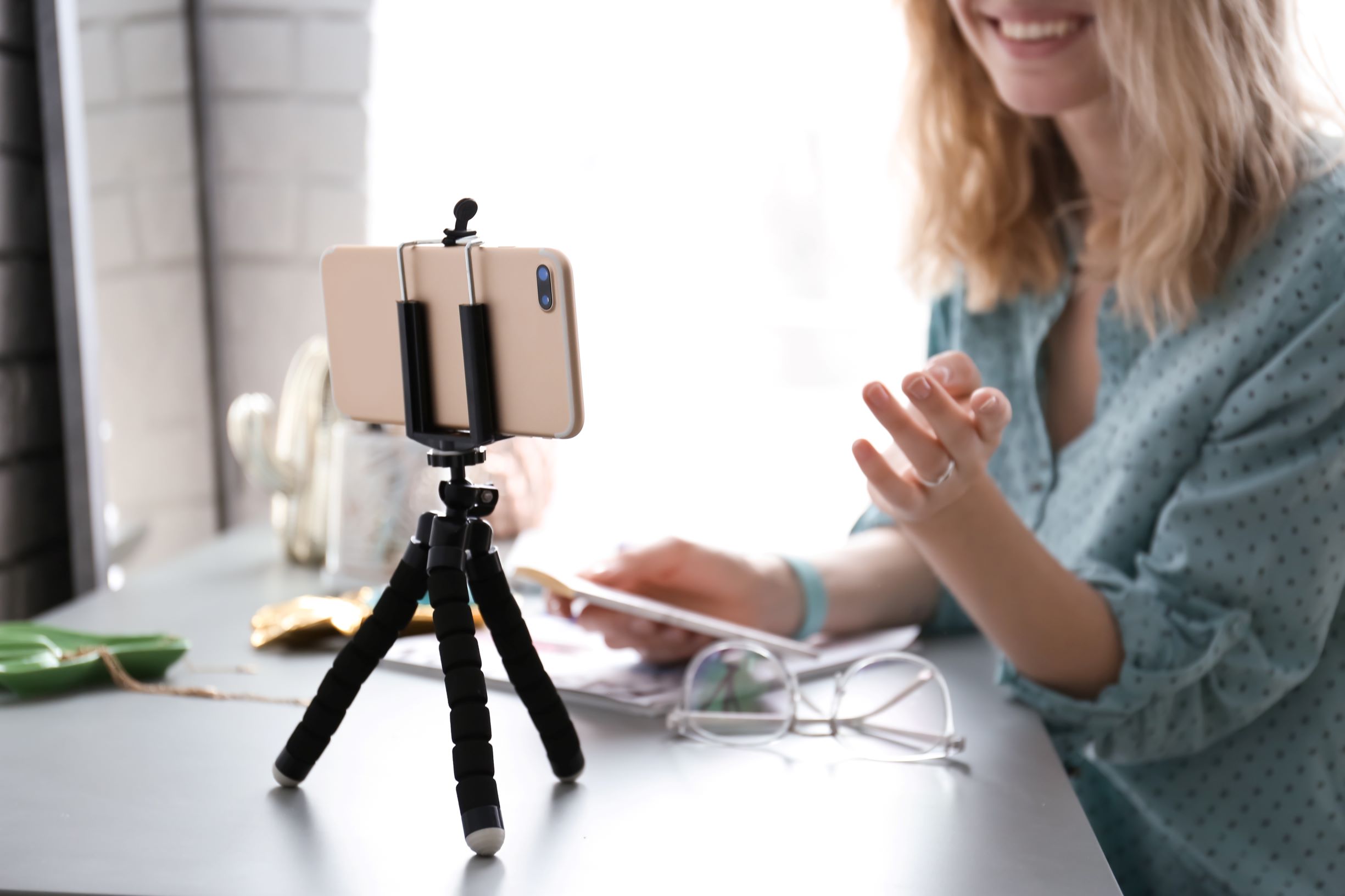 Recruit a local celebrity, author, athlete, motivational speaker, or expert in your cause area, and host a virtual speaking engagement. Think about what your supporters might need in this moment, who they might want to hear speak. Maybe a comedian would be just right in this moment, or maybe the author of a book related to your cause area would be inspiring. We heard about an organization that hosted a speaking engagement with a decluttering expert. It had nothing to do with their cause, but the timing was just right.
Charge admission and provide a link to the event only to those who purchased tickets.


12. Virtual Concert
Invite a local musician or group with a strong following to do a virtual concert for you. If the musician is passionate about your cause, even better. With talent, a following, and a passion for your cause, you are set up for success! After the performance, maybe the band would be willing to stick around for a Q & A session or a talk with the executive director about their interest in the organization.
As with the virtual speaking engagement, this event is only for those who have purchased a ticket.
A Virtual Fundraiser Is Not Less Than
As you plan your virtual event, try not to feel like you are having to settle for something less than an in-person event. There are many advantages to virtual events, and even after the pandemic virtual or hybrid events will continue to be a thing.
Remember that with a virtual fundraiser:
You have the ability to reach a far wider audience and introduce your cause to people all over the world.
You are opening up an opportunity to connect with new people, people who might not come to an in-person event.
You have less overhead and fewer expenses.
You can get by with fewer volunteers.
You have fewer details to stress over.
The Bottom Line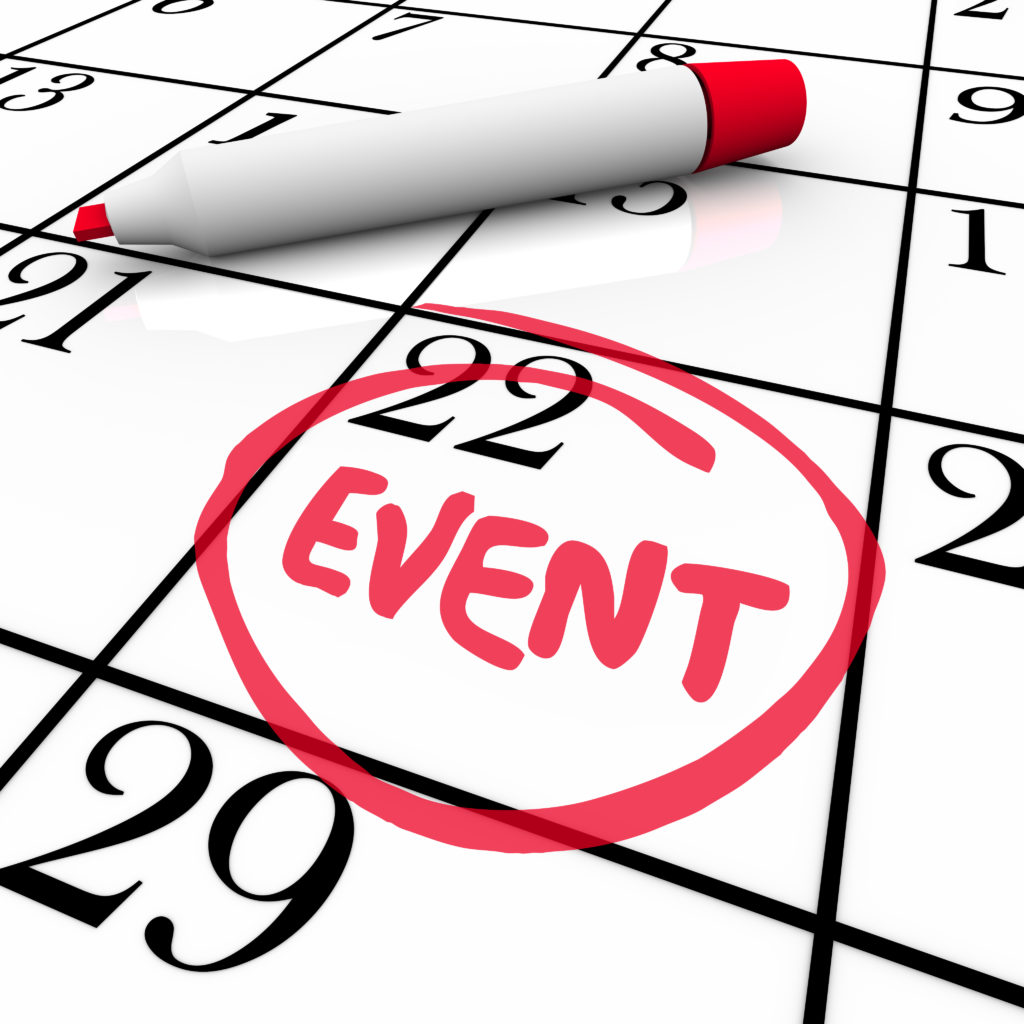 Virtual fundraisers are here to stay. They have too many advantages and opportunities to offer to be discarded once we can fully resume in-person events.
Embrace the idea of a virtual event and create the best one you can for your organization. If it's your first time to host such an event, consider it your baseline and realize that there is no way to fail. Don't compare the results to an in-person event, as a virtual event is its own unique type of fundraiser.  There is a lot of opportunity to have fun, engage supporters, and make money!
Additional Resources