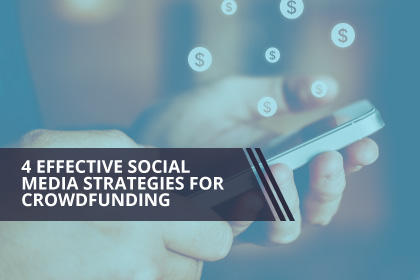 Is your online presence allowing your nonprofit to successfully reach its target audience? Getting online and optimizing your digital marketing strategy has become necessary for nonprofits of all sizes. Although building a following online has its own challenges, digital tools have the potential to dramatically increase awareness about your cause and connect you with prospective donors who you might not have otherwise discovered.
In addition to email and your website, social media has become one of the more effective tools for nonprofit fundraising, especially for a crowdfunding campaign. Crowdfunding is a fundraising strategy in which a nonprofit raises many small donations from a variety of people. In the end, these donations add up and can significantly increase revenue.
However, a successful social media strategy can be difficult to nail down. With so many organizations now using social media as a primary marketing channel for their campaigns, it can be easy to get lost in the noise. For this reason, your social media campaign must stand out so that it can attract the attention of the right people.
Whether you've never tackled social media marketing before or you're simply looking to level up your social media game, our top 4 strategies can help you launch and maintain a successful digital crowdfunding campaign. When managing your social media outreach, you should:
Tell a story.
Share updates.
Be consistent with your brand.
Interact with supporters.

Each of these tips can help you connect with your audience and create a powerful social media presence. Remember that if you're just starting out, building up your platform takes time. If you aren't seeing immediate growth, don't worry! All of your efforts will pay off over time.
1. Tell a story.
Everyone loves a good story. In fact, we are 22 times more likely to remember information if it is told to us through a story format rather than plain facts or statistics. On social media, storytelling is a powerful tool that can draw in people who have stumbled across your platform.
With a crowdfunding campaign, it's likely that people who have never heard of your nonprofit will see one of their friends promoting your fundraiser. Once their interest is piqued, you only have one opportunity to demonstrate why they should donate.
How do you know which story is the right one to tell? The story should come out of your mission, but the way that you approach it will vary depending on your nonprofit's history, who you work with, and why you do what you do. Regardless, there are some best practices that can ensure your stories find success on social media. Here are some strategies you can use to make sure that your stories resonate:
Serialize your story: Because the average social media user's attention span is relatively small, it's a good idea to break up your story into different "chapters." Each day that your crowdfunding campaign goes on, you can release a new addition to the story. This way, you keep your donors engaged and coming back for more.
Use lots of visuals: Social media is a very visual marketing channel. The more images, graphics, and videos you can incorporate into your platform, the better. Make sure every visual tells a story. Remember, a picture is worth a thousand words.
Center your beneficiaries: The emotional appeal of your nonprofit comes from how donations help your beneficiaries. For this reason, try to keep your beneficiaries at the center of your story.

Another great strategy is allowing your crowdfunding leaders to disseminate stories among their followers. By sharing personal stories, these supporters can make your nonprofit's cause more tangible to their friends and family members. Supporters can talk about their history of volunteering or how your organization has helped them in times of need. Whatever story they share is likely to resonate with someone, and every donor counts!
Storytelling can help distinguish your social media from similar organizations. For example, telling a specific story about one of your beneficiaries will likely resonate with your followers more than if you shared the same statistics as nonprofits working on the same cause as your organization. By making your cause personal to your supporters and potential donors, you're more likely to make an impact.
2. Share updates.
According to this Fundly resource on crowdfunding, nonprofits that update their supporters every five days raise three times more funds than those who do not send updates. What does this mean for you? Keep your supporters in the loop!
Sharing frequent updates about your fundraiser is essential for an effective campaign, and social media is one of the best outlets to amplify these updates. In fact, this fundraising statistics page from Double the Donation suggests that millennials and generation X are most inspired to donate when they see requests on social media.
You should also get creative with how you share your updates. Consider using a fundraising thermometer to show your progress or call on your followers to share bingo cards with different donation amounts. Any way you decide to share updates will be appreciated by your donors and help keep them invested.
Once you get close to your fundraising goal, urge your supporters to share your social media content even more to push you to your goal!
3. Be consistent with your brand.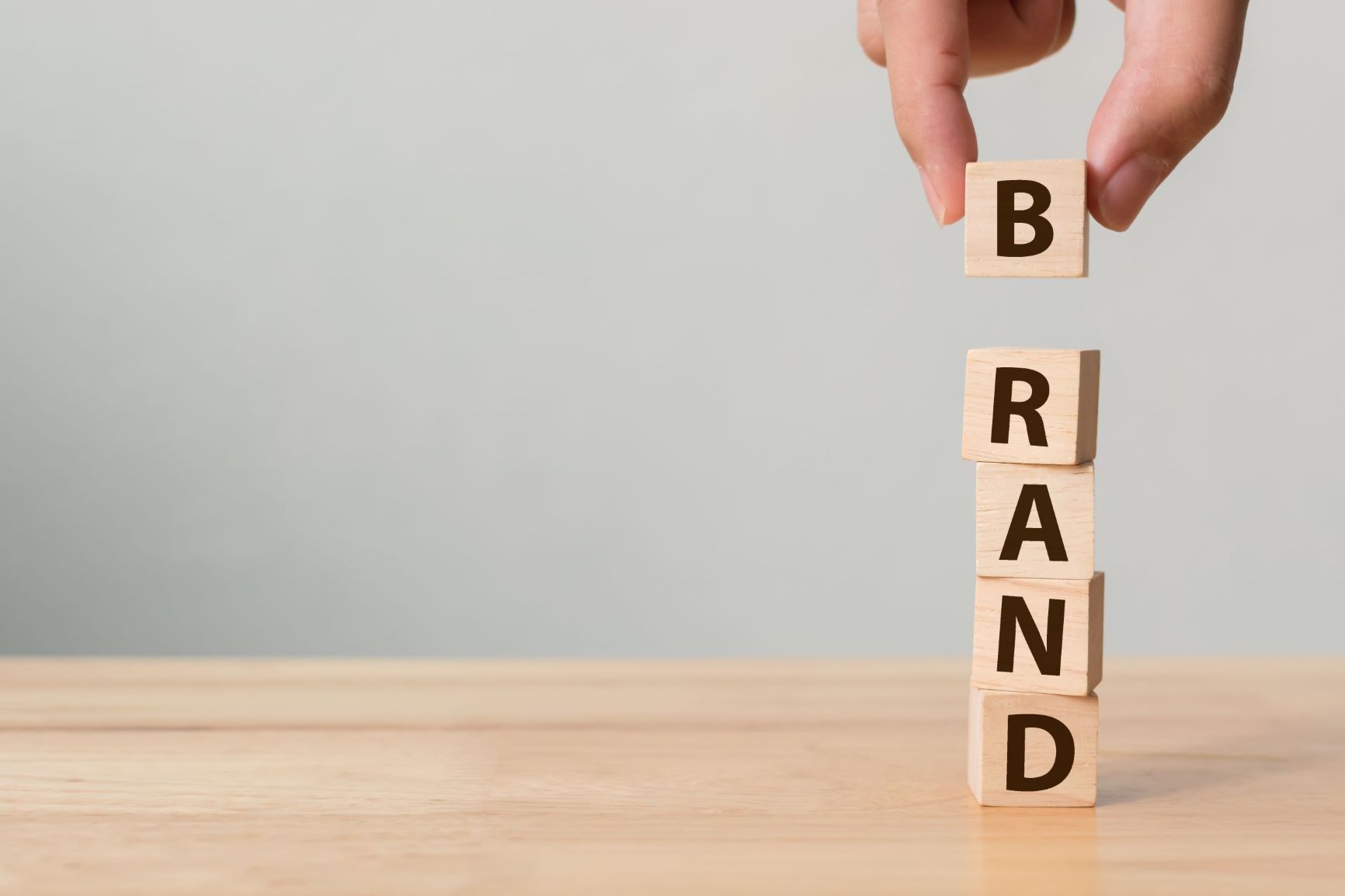 Branding is the best way to highlight your values and goals on social media. Your brand identity will likely be what makes or breaks a newcomer's interest in your organization, especially on more visual platforms like Instagram and Facebook.
Because branding is so important, you might be wondering what makes an interesting and successful brand. Several elements go into crafting a brand that is true to your identity as an organization. Some of these aspects include:
Color palette.
Logos.
Graphics.
Typography.

However, visual elements aren't all that matters. Each brand-related choice you make should keep your mission at the core. This way, both loyal supporters and new donors will feel as though you are accurately representing your organization.
Once you determine how you want to speak about your organization and you have the stylistic elements ready, be sure to stick with them. Consistency is key to developing a recognizable and memorable brand identity.
You might even consider consolidating all of your guidelines into a brand book and provide access to your entire team. Not only will this ensure that your branding remains consistent, but it will also increase productivity because your team members won't have to second guess if they did something right.
4. Interact with supporters.
Social media is the great equalizer. It's very easy for you to interact with supporters and demonstrate your appreciation for their fundraising efforts and donations. With crowdfunding campaigns especially, connecting with individual supporters can go a long way to make them feel valued.
Because crowdfunding donations tend to be smaller, supporters may feel like they are not making a helpful contribution. But making an effort to interact with these donors shows that every donation counts.
Some dedicated supporters might also be running their own peer-to-peer fundraisers, meaning that they are actively reaching out to others in their networks to solicit donations. They might be coming up with their own fundraising ideas to raise more money because they care deeply about your cause. You should definitely commend these superstar supporters.
Here are some easy ways to interact with your donors through social media:
Comment on their posts.
Give dedicated supporters a shoutout on your account.
Reshare a post that inspires you.
Like their posts.

To make these posts easier to find, consider creating a hashtag just for your crowdfunding campaign. This way, you can easily find which organizers are hustling to support your campaign.
The Bottom Line
Social media is one of the most effective marketing channels you can use to amplify your crowdfunding campaign. By putting an emphasis on your interactions with your supporters and crafting strong messaging, you can reach a wider network and increase your revenue. Good luck!
About the Author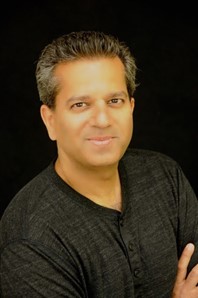 Lomesh Shah has over 25 years of experience in international corporate leadership with a strong emphasis on marketing technology and data management systems. Lomesh has worked with small to mid-size businesses, privately-held companies and Fortune 500 corporations in various capacities; from sales and marketing to overseeing automation and re-engineering of processes and operations.
As CEO of Fundly, Lomesh spends much of his time immersed in the nonprofit industry both as an industry leader, speaker, and in service to several organizations as a board member and volunteer. Outside of the industry, Lomesh is a technology junkie and will give anyone willing to listen an assessment of the latest trends in anything from espresso makers and mobile gadgets to electric cars and wind power.