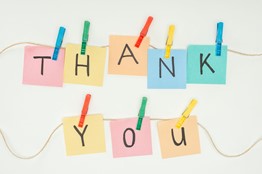 Today's article dives into a vital topic for nonprofits (donor acknowledgement ideas) – letting your supporters know how much they've impacted your cause and how much you appreciate them. It's important to have a plan in place for donor acknowledgement and John Killoran, Founder of Snowball Fundraising, lends his expertise from assisting over 7,000 nonprofits below. 
Without constituents, your nonprofit organization wouldn't be able to positively impact your community and drive your mission forward. Those who give to your cause deserve to be acknowledged authentically and frequently for their generosity.
Donor appreciation should be a crucial aspect of your overall fundraising strategy from the moment you start your nonprofit. By doing so, your team deepens relationships with supporters, increasing your retention rate and securing future gifts for a sustainable strategy in the future.
Recognizing your donors requires intention, authenticity, and some planning. However, with a few ideas and implementation tips, you'll be able to retain donors, steward them to the next level, and strengthen your organization as a whole.
With this in mind, let's unpack ways that you can make your donors feel acknowledged and appreciated as a crucial partner in your cause. Here are a few of our favorite ways:
Practice donor stewardship
Personalize your donor communication
Thank your donors publicly
Let's dive into the best ways to thank your donors and build your relationships with them.
Practice Donor Stewardship
Donor stewardship refers to the actions your organization takes to build relationships with supporters throughout their engagement with your organization. It's especially important to your fundraising strategy immediately after an initial donation is made in order to secure a second (or "golden"), indicating the beginning of a long, healthy relationship.
To effectively steward supporters, you must work to build a strong, mutually beneficial relationship with your organization. You can effectively steward your donors in a number of ways including:
Using the donor's gifts as intended. Your donors are trusting you with their gift for specific reasons and they appreciate updates regarding the impact of their gift. For example, supporters may contribute to pay for school supplies or to maintain a public sports field. Ensure your donors know where their money went, and how you used it to make an impact.
Keeping them updated on your campaign's progress. When people give to your campaign, they're invested in the progress of the campaign you've started. Be sure to provide tools such as a fundraising thermometer to show how close you are to meeting your goals. Or, you might include progress updates in your regular newsletter. This will help build trust with supporters, making them more likely to give again.
Providing donors with ample opportunity to stay engaged with your cause. Your donors are more than just piggy banks for your organization, so make sure they feel appreciated and that their connection to your mission is genuine. Consider inviting specific subsets of donors to appreciation events like luncheons or happy hours. Provide other ways for them to get involved with a major donor gala or a mid-level donor dinner to continue their engagement for the long haul.
Reaching out to supporters without the intention of asking for a donation. It's important to keep lines of communication open between you and your donors, but not only to ask for money. For example, in the face of a crisis such as the COVID-19 pandemic, you'd want to check in on them to show that you care for their well-being.
When you practice donor stewardship activities, you're able to build strong relationships with your donors. Be sure you're taking the time to keep them in the loop and make them feel appreciated.
Personalize your donor communication
Donors will likely ignore generic outreach messages. One of the most common mistakes organizations make is to address donors as, "to whom it may concern," or "dear donor." By sending out generalized donor messages, you miss ample opportunities to build your relationship with them. You have your donor data at your fingertips, so put it to good use!
To personalize your message, consider including the following items in your letter to show your appreciation and consideration for your recipient. Use the information in your CRM to collect and leverage the most correct and accurate information. When you're communicating with your supporters, be sure to include the following data from this helpful solution:
The donor's preferred name
Any engagement history
The specific campaign they engaged with
The type of donor they are (first-time, repeat, monthly, etc.)
By including this information on your outreach materials, your supporters won't feel like one of the masses. For more information on how to obtain the most effective information from supporters to store in your CRM, check out Snowball's guide to asking the right questions on your donation page.
Now that you have the information needed to make the best outreach letter possible, what do you include in your message? Show donors you appreciate their generosity and time by choosing one of the following topics:
Their feedback on your most recent event
A thank you for their time and money
An update on their impact on your campaign
Personalized outreach definitely makes a huge difference in building your relationships with your supporters.
Thank your donors publicly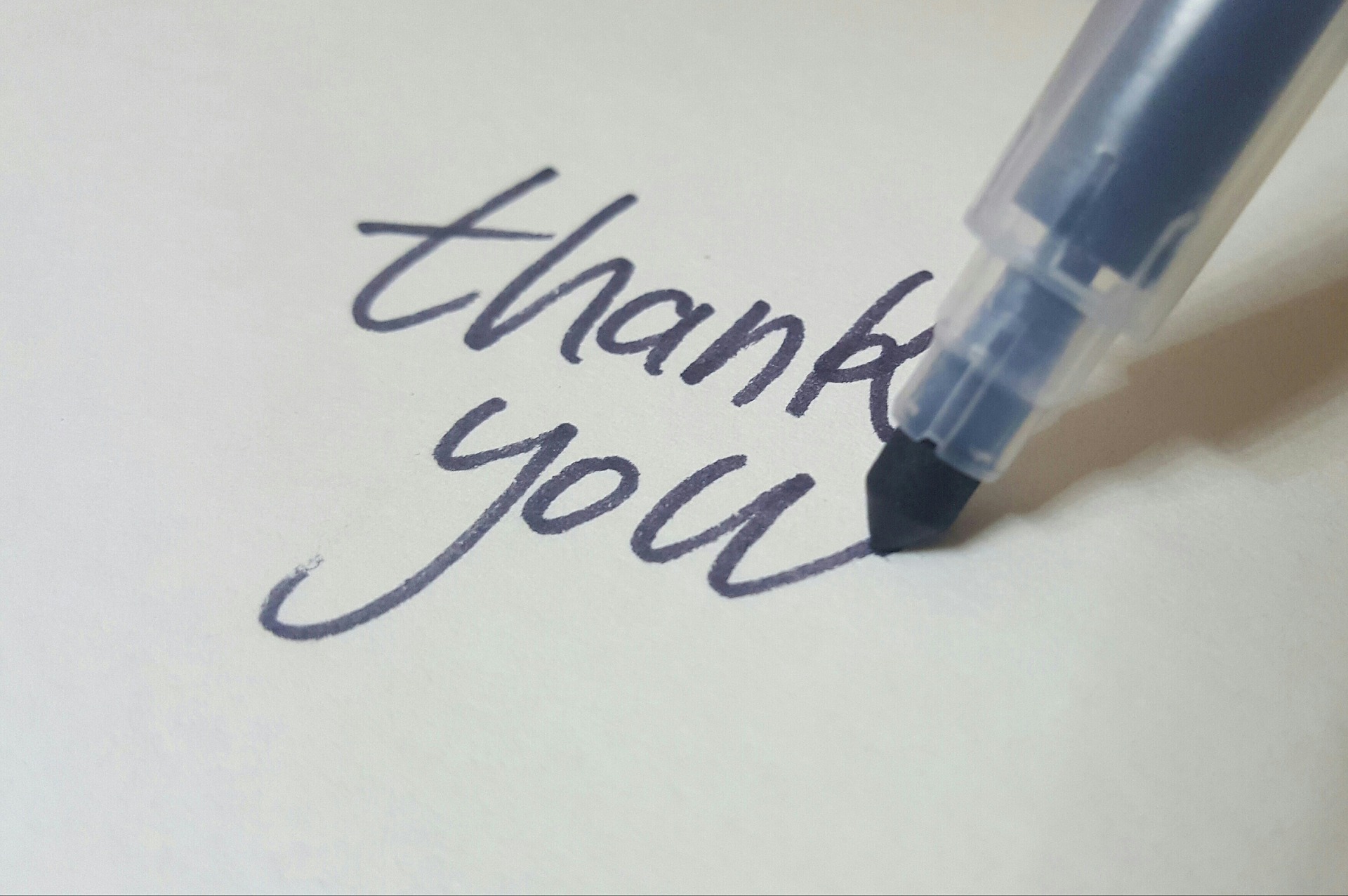 Not only should you be sending out personalized thank you letters to your donors, but you should also thank them publicly for their generosity. Donors remain involved and happy when you show your appreciation for the time and effort they put into making your cause possible.
Thanking your donors reflects well on your organization for a number of reasons. Not only will your donors feel appreciated on a public platform, but others will see how well you treat those who give to your cause and be compelled to also get involved. Humanizing your mission and organization can go a long way, and this is an effective way to do so. No matter how you publicly thank donors, be sure you have their permission first!
There are many ways you can thank your donors publicly, including:
Donor recognition walls
Showing gratitude for your donors with a recognition wall or plaque is an excellent way to thank them for their support. A wall is typically used to thank major donors, but depending on size and space, can be designed to be more specific to particular campaigns, etc. This installation may look like one of these options:
A classic wall. As the name implies, classic walls can be installed at your organization's headquarters, or temporarily at a fundraising event. You'll include a tiered list of those who you want to thank for their support, usually major donors.
Digital walls. This option is great for events and fundraisers. You'll set up a slideshow of donor names. You may also decide to include additional information such as a profile picture and short biography, which can be more meaningful for your donors' friends and family.
Appreciation spaces. Sometimes, organizations rent out a room to thank and recognize supporters. This room can include multiple wall displays and can be an excellent addition to an event.
It can be tricky to plan an entire installation for your appreciation, but with tips and support from others, it'll be an easier task. Double the Donation's donor recognition wall guide can provide your team with some best practices.
On your website
Your nonprofit's website is also an excellent place to show your gratitude by highlighting your supporters. This can be done in a variety of ways including:
A donor spotlight on your homepage
A site page dedicated to recognizing donors
Highlighting your donors in a photo album or digital slide show
Posting a dedicated space on your website to recognize donors conveys appreciation and provides an opportunity for them to share the recognition with their social networks.
On social media
Depending on the types of social media platforms your organization uses, thanking your donors can look a little different on each one. Let's unpack a few ways you can show gratitude and remain authentic on each platform:
Facebook is perfect for writing long-form posts and creating photo albums. Consider these opportunities when making a gratitude post. For example, you can make a photo album of your top donors, and include a photo and biography on each with their permission. Another helpful feature on Facebook is when supporters fundraise on behalf of nonprofits, you can post a thank you directly to the fundraising campaign to show your gratitude.
Instagram can help you visually show your appreciation for your supporters. This can be in the form of a thank-you video, a slideshow of your constituents, or a photo recognition. Either way, be sure to tag the donor so they can share your content to their feeds!
Twitter is a great way to show appreciation for donors with a short, pithy text post, or an image set. For example, you can give quick and effective shout-outs to your supporters by Tweeting your gratitude.
Remember, when your team goes the extra mile to appreciate and acknowledge donors, they'll be more likely to give again and attract their friends and family to also support your cause. As a nonprofit professional, you know that giving public recognition not only engages your current supporters but can also drive other supporters to contribute more to be recognized in a similar way.
The Bottom Line
Effective donor acknowledgment ideas are more than a simple thank you. Showing your gratitude is important for stewarding donors and building long-term relationships between them and your organization.
When your team is able to create a mutually beneficial relationship with your constituents, you're able to drive your mission so much further than before. Going forward, be sure to create your donor acknowledgment strategy with a handful of the suggestions above. By showing your appreciation in a variety of ways, you'll strengthen your organization as a whole.