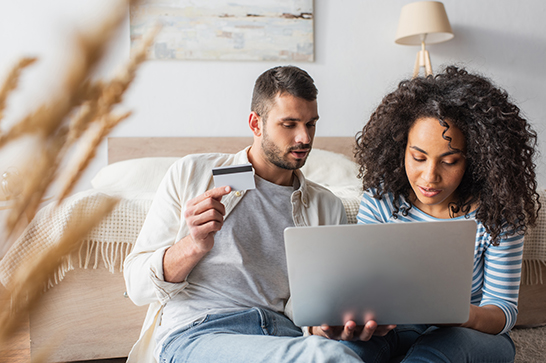 As a nonprofit professional, you're likely already familiar with the value of fundraising. Fundraising helps your organization reach new supporters and establish a reliable revenue stream to fund your operations—-from donor events to vital community services
However, fundraising also requires a lot of planning, careful organization, and manpower to spread the word about your campaigns and get as many people on board as possible. For small nonprofits or organizations with limited fundraising experience, it can be difficult to plan and carry out an effective fundraiser. But, did you know that there's a surefire way to make fundraising a breeze?
By investing in the right fundraising software solutions, your nonprofit will see an improvement in its fundraising strategy. Many different types of fundraising software can benefit your organization, ranging from donor management to marketing. Take a deep dive into your nonprofit's needs and assess where you can use added support—you can even use multiple fundraising tools to help you every step of the way!
Explore these five fundraising software solutions to make your next in-person or virtual fundraiser a success:
Donor Management
Online Giving
Events Management
Social Media Marketing
Email Campaign Builder
Your organization needs revenue in order to meet its goals. Fundraising software solutions can help you get there. Before we dive into the specifics of each type of fundraising software, let's make sure we're on the same page about what fundraising software is.
Fundraising Software: Understanding the Basics
Fundraising software can be used for a variety of steps in the planning and fundraiser execution process. This broad term refers to any software that helps you build donor relationships, set up a giving page, market your fundraiser, and manage the actual event.
There are many solutions out there that can help improve your efficiency and maximize your online fundraising campaign's support. To decide which software solution is most relevant to your organization, take a close look at your last fundraiser(s). Consider questions such as:
Did you reach your goals?
If not, how can your fundraising strategy be improved?
If you did, how can you boost your fundraising strategy to garner even more support?
Identify the specific areas that you can use help. For instance, if you're a smaller organization with less staff, donor management software can simplify the donor outreach process and save you the time of directly reaching out to hundreds—or even thousands—of donors.
Or, if you don't have a ton of social media experience, it might be worthwhile to invest in a social media scheduler that makes scheduling and creating content across different platforms easy.
Remember that you can even incorporate multiple software solutions into your fundraising strategy. Let's jump into these different solutions and how you can use them to boost support.
1. Donor Management
Donor management software (also known as a nonprofit CRM) makes connecting with past and potential donors a breeze. This type of software stores all of your donors' information—ranging from their contact information to past giving trends.
A donor management platform can also help with conducting donor outreach. For instance, you can use this software to send automated emails, track how often donors click on your emails or reply to them, and create helpful data reports to understand your donors' behavior.
This can be especially useful when you're planning your next fundraiser and need to solicit support from past donors. By understanding different donors' giving capacities and how frequently they like to give, you can target donors who are more likely to contribute to your fundraiser.
Plus, through a process known as wealth screening, you can predict how often and how much donors are likely to donate in the future. Wealth screening involves reviewing your internal donor database as well as external data sources to assess the giving potential of each donor based on their financial assets. Then, you can tailor your communication to these donors based on these predictions. For example, if a donor is likely to give $100, you can request this specific amount in your automated emails to them.
2. Online Giving
To maximize revenue, you'll need a user-friendly giving page with engaging donation tools. According to Donately, donation tools can make your fundraiser more efficient and significantly increase support. Online giving software can help your nonprofit build an effective giving platform with donation features that will improve the user experience (and encourage people to donate more!).
When it comes to selecting the best online giving software for your nonprofit, you'll want to choose a platform that offers most (or all) of these helpful features:
Customizable donation forms. Brand your donation page so it's consistent with the font, color scheme, and style of your website and other marketing materials. This way, your donation form will have a more professional feel that's personal to your organization. As a result, donors will feel more connected to your nonprofit and compelled to donate.
Fundraising thermometer. This fun element can help gamify your donation page, encouraging people to donate so your nonprofit can reach its fundraising goal for a specific campaign! Display a fundraising thermometer clearly on your donation page so donors can see how much progress you've made so far in reaching your goal and how much funding you still need. Adjust your

online fundraising

goal as needed before the campaign is over.
Multiple giving options. Make the donation experience convenient and flexible by offering multiple payment options. For instance, in addition to giving donors the option to donate by credit or debit card, provide options like Venmo, PayPal, and Apple Pay. This expands the number of people who can donate to your organization.
Text-to-give. Offer donors the ability to donate from the palm of their hand! With text-to-give, donors simply text a donation amount to a phone number that you can set up through your online giving software. You can also use this automated text system to send out a link to your donation page.
Matching gifts. Maximize your revenue easily and efficiently with matching gifts! Many companies have a matching gift policy where they'll double their employees' donations to your nonprofit. According to

Double the Donation

, 1 in 3 donors say they would give a larger gift if their donation were matched, resulting in even more revenue for your nonprofit. Add a matching gift database directly to your donation page so donors can quickly search if their company has a matching gift policy and its requirements.
To make online giving an even better experience for users, make sure to select an online giving software that has accessibility features built in. This way, people with disabilities can interact with your page and all users will benefit from an optimized donation experience.
3. Events Management
Event planning and execution can easily get overwhelming, but with event management software, the process becomes much smoother.
An event management platform digitizes the event sign-up process, allowing you to track everyone who signed up. Plus, you can host a virtual fundraiser and generate instant data analytics all within one platform, making your role less stressful. Other key features of an event management platform include:
Event ticketing and registration. Forget paper forms that are difficult to distribute and take a long time to fill out! Make the event registration process digital to streamline the sign-up process for donors and volunteers. If you're hosting a ticketed event like a

conference

, participants can easily purchase tickets without having to navigate to an external site. On your end, you can see a complete list of everyone who has signed up and their contact information for future communications.
Peer-to-peer campaign tools. A peer-to-peer fundraiser is a great way to expand your organization's reach and maximize support. Event management software will enable your supporters to easily make their own fundraising pages that can be shared with their personal networks. From there, supporters can compete to raise the most amount of money

towards your goal

.
Automated reminders and updates. Communicate important information regarding your event to your supporters by text or email. Simply type a message and your event management platform will automatically send it off to all attendees. This is a quick and simple way to make sure your supporters are up to date without much effort on your end.
After any fundraiser, you'll need to thank your supporters. You can easily do this through your event management platform! Send an email at the conclusion of your event letting everyone know how grateful you are for their contributions. Personalize these messages by addressing them with supporters' names and referencing their unique donation amounts or other ways they engaged with the event.
4. Social Media Marketing
In today's digital age, social media has become a great marketing asset for nonprofits. However, creating content, monitoring interactions, and running multiple accounts is a lot for anyone, especially small nonprofits or organizations.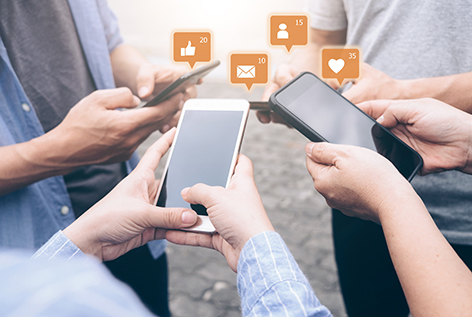 A social media scheduler lets you regulate all your accounts under a single platform. Instead of posting content individually on Instagram, Twitter, and Facebook, you can post content at a single time—in one place—that will be published on all accounts. Keep in mind that certain content is better suited for different platforms, so create content that makes sense for each platform you choose to post on.
You can even schedule content to be posted ahead of time. For example, every Friday before your fundraiser, you can plan for exciting graphics to be posted. Once you load in the content and select the time and date you want your post published, your social media scheduler will automatically post it at that time (on all accounts!).
Plus, social media software will help you regulate your accounts' interactions to keep up with donor engagement. You can easily reply to comments, like people's messages, and track how much engagement your accounts are getting. This will help you build connections with your supporters and adjust your marketing strategy as needed.
5. Email Campaign Builder
A primary way nonprofits communicate with supporters is through email. However, did you know there's a way to streamline your emails to boost your communication and fundraising strategy?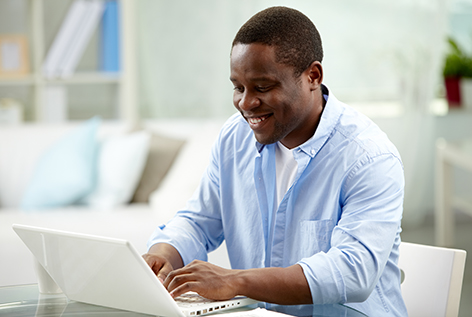 With an email campaign builder, your only job is drafting the content you want to send out to your supporters. Your email marketing software will automatically send out your emails to all supporters at whichever time you'd like.
You can even tailor specific emails to a specific audience. For instance, you can craft a custom email to your top donors asking for their support. Or, you can send all your volunteers a message to get involved in your fundraising event.
Your email campaign software can also help you track data insights. You can see reports like how many people are opening your emails and whether they click on any links. This will help you improve your marketing strategy so your communications are more effective and engaging for donors.
The Bottom Line
Now that you've seen some of the different fundraising software solutions available, select one (or several) that will best help your nonprofit.
By incorporating these fundraising software solutions into your fundraising strategy, you'll expand your donor base, build strong supporter relationships, and maximize your revenue. At the same time, you'll be able to improve your efficiency, giving your nonprofit more time to focus on its goals. Good luck!
About the Author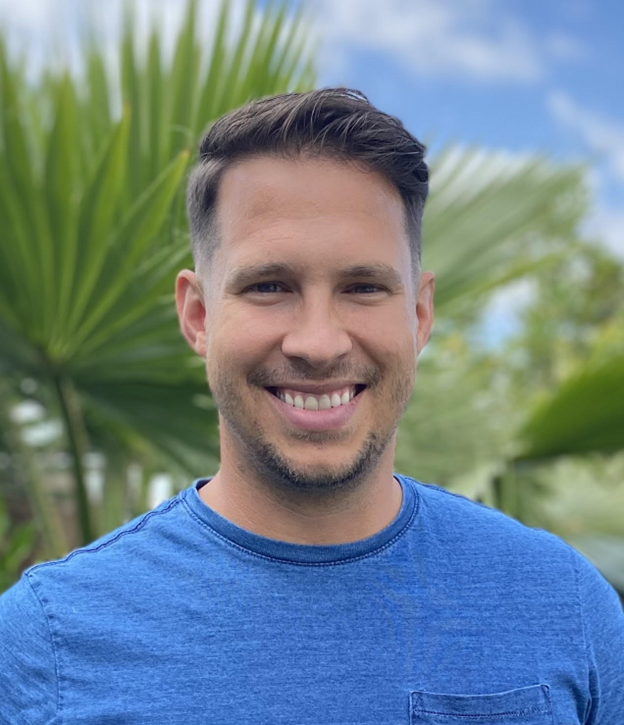 Author: Jacob Spencer, Customer Success / Account Manager
Bio: I strive to make every step of our customer journey as enjoyable as possible. My goal is to turn everyone that trusts Donately into a raving fan! Raising funds can be daunting, but we know that with the right tools, it can and should be easy.
Throughout my career, I've been able to help sales and success teams tackle new markets, grow and expand.
Leading with empathy, listening to actually solve problems, and remembering that we are all human are the key elements to growing any business in a meaningful way.
When I'm not working you can find me spending time with my wife, 2 boys and our Border Collie, Abbie. Family>Everything.