Hosting a charity auction is a fun and engaging way to interact with donors in person and raise a good amount of revenue. With the right auction items and event marketing tactics, your charity auction can pull some big bids from your supporters.
However, with a global pandemic keeping most of us indoors, your upcoming auction plans may be postponed or canceled altogether. After all, the health and safety of your team and supporters is a top priority for you! Try creating a virtual alternative and save your fundraising event! This is a great opportunity for both your organization and your attendees, and is a smart idea especially if you've already procured the items. 
Planning and hosting a virtual charity auction might seem like a daunting task. After all, auctions are highly engaging experiences and require guests to be fully engaged, something that may be difficult to replicate through a digital screen. However, with the right auction software solutions and solid best practices, a virtual charity auction that's fun, engaging, and profitable, are well within your grasp.
Whether you've decided to host a virtual charity auction or you still need some more convincing, it's a good idea to review the basics of this style of digital event and the top ways to maximize your success. In this guide, you'll learn the following ways to get the most out of your virtual charity auction:
Procure and advertise the items before the event

Optimize your event registration process

Communicate all details in the days leading up to the event

Equip your attendees with a comprehensive bidding tool

Engage with your donors after the event
It can be hard to emulate in-person engagements and the energy of an auction while everyone is remote and behind their own screens. However, there are ways to get supporters excited for the event and increase your fundraising revenue. Let's begin!

1. Procure and advertise the items before the event
The success of your virtual charity auction lies in the items you procure for it. After all, those are what your supporters bid on! The items you offer will affect the size and number of bids your participants place.
For traditional in-person auctions, guests often have a chance to examine the item in person or learn about it in a catalog beforehand. When it comes time to bid on an item, the guest already knows what they want and how much they're willing to bid. In virtual events, your online attendees might miss out on this opportunity to familiarize themselves with the items.
That's why it's important to ensure that you get the auction items in advance and that you effectively advertise them. Consider taking photos of the items and posting them on your website with descriptions to match. This can also inspire people to register for the event if an item catches their eye. Maybe they'll even tell their friends about it! When the big day comes, your digital attendees can bid on the items they want with little delay. 
In order to get a good sense of what kind of auction items to procure, take a look at successful past items, who your supporters are, and the kind of organization you are. Some common good choices include food or electronic gift boxes or experiences like travel packages. However, remember that COVID-19 might have put a pause on some of these options. Choose your auction items carefully or at least ensure that they can be used at a later date!
2. Optimize your event registration process
In order to get the most out of a fundraising event, you need a dedicated and capable registration tool. Often, someone genuinely wants to attend your event but loses interest once they land on your registration form. This can happen for a myriad of reasons, from the registration process taking too long or the form asking too many unnecessary questions. 
By optimizing your registration process for ease and convenience, prospective attendees are more likely to fill out their information and officially sign up. You can do this by investing in the right event registration tool. 
According to Qgiv, the software solution you invest in should meet the unique needs of your organization. For starters, make sure to look out for these top qualities of event registration tools:
Form customizations to ensure you ask all the necessary questions

Simple tools you can use to add branding, logos, colors, and other design elements

Integrated payment processor 

Options for attendee discounts and VIP packages
These are some of the core features you need to ensure that you're optimizing the registration experience as much as possible.
Your event registration tool isn't just helpful to ensure that supporters sign up. It also serves as the best way to capture important details from your attendees! When customizing your form, make sure to ask for personal information and contact details. This way, you can communicate important details before the event as well as set the stage for future engagement. After the event, you can even send out a post-event survey to get more information about your attendees and ask them for feedback about the event!

3. Communicate all details in the days leading up to the event
According to this re:Charity article on virtual fundraising software, you can increase event attendance and overall success by having a dedicated method to engage and communicate with your audience. This same train of thought applies to your virtual charity auction! 
However,  optimizing your communication efforts is the bigger challenge. These days, the average person's email inbox is flooded with marketing content from different businesses and organizations. You have to work a little harder to make sure your auction communications standi out and aren't sent straight to spam.
There are a couple of things you can do to optimize the communications surrounding your event. By ensuring that your communications are targeted and personalized to each recipient, you can better reach your supporters and provide valuable content for them. For instance, small changes like simply including an individual's name in an email can drive conversions by 26%.
Consider these two ways to improve and update your virtual auction communications:
Automate the inclusion of personal details like name and event registration status

Segment recipients into groups based on different data points to create and send more targeted content
Your communications are crucial to your event's success, especially if this is brand new territory for you or your attendees. Sending valuable communications ensures each auction guest is on the same page and can participate in your event. 

4. Equip your attendees with a comprehensive bidding tool
During traditional charity auction events, your attendees are probably bidding in person, whether they're raising a paddle during a live auction or writing on paper bids during a silent auction. This is the competitive nature of auctions— guests are fighting to take home that item they have their eyes on.
With a virtual charity auction, you have to consider additional ways your attendees can bid in that same competitive environment. Whatever you provide, it has to be quick, efficient, and easy to use. This way, if someone outbids another bidder, they can swiftly place another bid in a seamless manner. In order to maximize your auction fundraiser, it's a good idea to invest in some sort of bidding tool.
You'll likely hear about both mobile app-based bidding tools and browser-based bidding tools.  However, professionals tend to believe that app-based solutions are more beneficial for a number of reasons. To dive deeper on the key differences between the two tools, check out this comprehensive guide. In short, it states that mobile app-based bidding tools are:
Intuitive and easier to use.

This is because the bidding experience takes place all on a device most are already familiar with. Features like the camera or a thumbprint are simple enough for attendees to use while still greatly enhancing the experience.

More engaging.

With an app-based tool, you can use push notifications to ensure attendees know when they're outbid. This way, they can quickly raise their contribution if they see fit.

A better overall user experience.

Apps load faster and more consistently on mobile phones than some online pages and event systems do on personal computers. 

An app-based bidding tool can be used for future auctions that aren't virtual, too! Replacing paper bids in your silent auctions with a bidding app is a convenient way for guests to participate in the event as well as smoothly check out in the end!

5. Engage with your donors after the event
Once your virtual event comes to a close, you've collected all the bids from guests, and made the plans to send your items out, you might think that it's time to finally take a breather. However, if you want  the most out of your charity auction, this is the best time to lay the foundation for future engagement.
As you already know, COVID-19 has put a wrench in many nonprofit's fundraising and donor engagement efforts. This is why it's so crucial to take every opportunity to develop your donor relationships and work on your donor retention rates! The people who participated in your virtual charity auction are donors, and their bids are their donations. How can you continue to engage those attendees once the event is over?
Send out a survey! This is a great way to gain some feedback on how your virtual charity auction went, and it gives you an opportunity to establish your relationship with them. If you ask the right questions, you may even sense if they are prospects for future fundraising asks or for future events.
Continuing to engage these supporters by sending updates about what their donations achieved can set the stage for future gifts, event attendance, or volunteer help down the line! Remember, one of the benefits of an optimized event registration form is that it collects and tracks important information on your supporters. Combining that information with survey responses and information from each additional engagement with that attendee is also recorded in your communications tool and bidding tool. Make sure to keep this data in your donor database and refer back to it for all future engagements.
A virtual charity auction is a great way to engage your supporters while raising money for your mission. This social distancing-friendly fundraising method is effective for those trying to transform events that had to be canceled or postponed. Hopefully this guide gave some insight into how to make the most of your virtual charity auction. Good luck!
Author: Abby Jarvis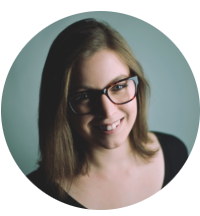 Abby Jarvis is a blogger, marketer, and communications coordinator for Qgiv, an online fundraising service provider. Qgiv offers industry-leading online giving and peer to peer fundraising tools for nonprofit, faith-based, and political organizations of all sizes. When she's not working at Qgiv, Abby can usually be found writing for local magazines, catching up on her favorite blogs, or binge-watching sci-fi shows on Netflix.