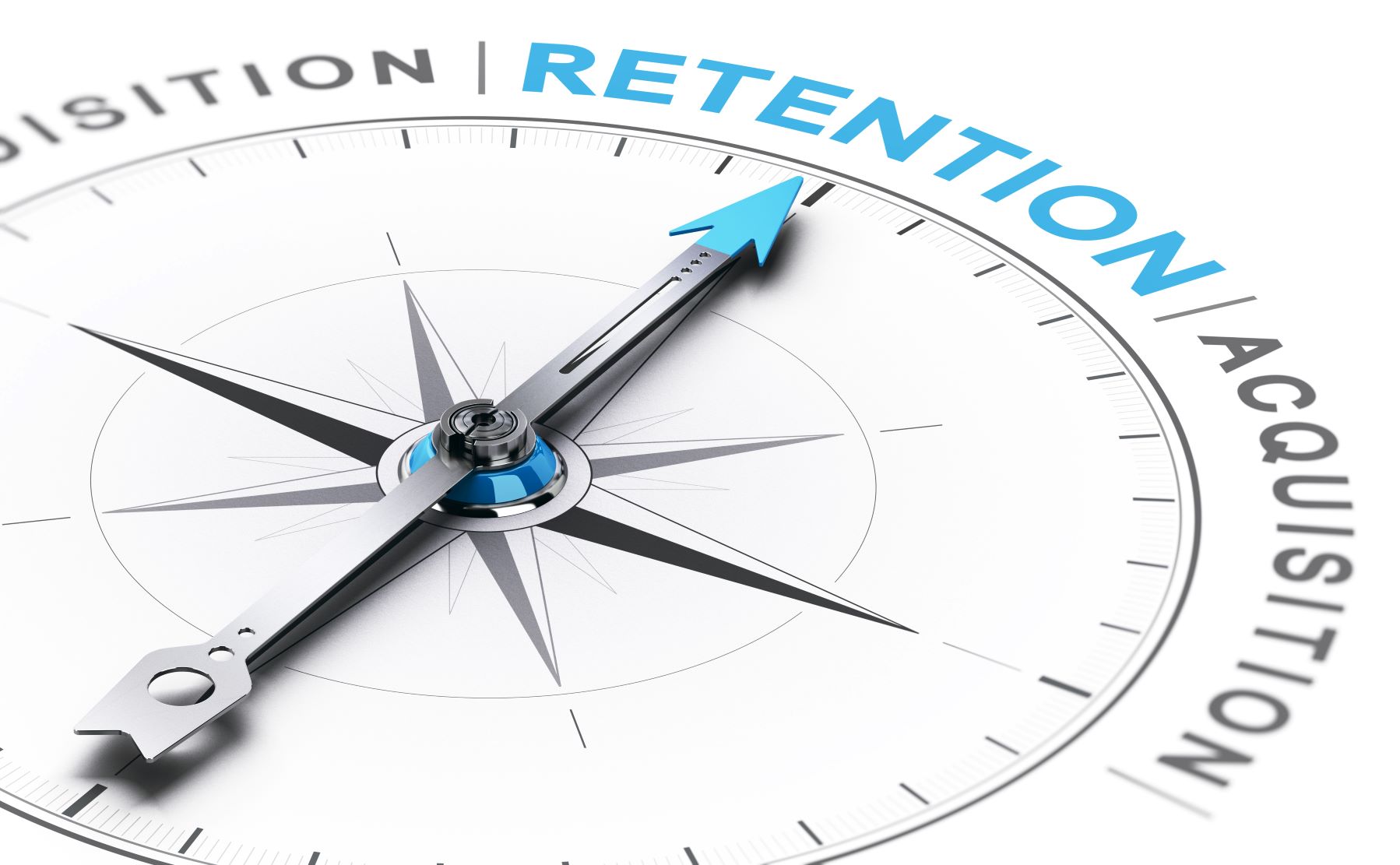 I bet you don't wake up in the morning with donor retention strategies on your mind.
But maybe you should.
All fundraisers should spend more time thinking about their donors and how they can give their donors the best possible experience.
(That's what keeps people giving!)
When you see a donation come in, you definitely should take a second to celebrate and feel the joy.
Then, ask yourself, "What donor retention strategies can I use to get this donor to give again?"
That's right.
The time to put a donor on a path to donating again is right after you get a donation.
In fact, the donor's first gift should be the start of a long, rewarding journey.
When you implement donor retention strategies that make the donor feel good, you build up an engaged, active donor base, one that rises to the occasion when you have urgent needs and is there for your organization consistently, even during tough economic times.
Getting Started With Donor Retention Strategies
The first one is the most obvious: send the best thank-you note you can, one that doubles as a donation receipt.
Your gift acknowledgement should be warm and sincere. It should be a power-packed thank-you letter that makes the donor say "wow, I love this organization!"
Let the donor know they are a hero. Share a short story illustrating the impact a gift makes.
And get the thank-you note to the donor as quickly as you can.
Then, do these four things:
Give donors choices.
Let donors pay in their own way.
Show donors their impact. 
Build your nonprofit's brand. 
These donor retention strategies get to the heart of whether donors stay or go. They give the donor opportunities to feel more invested in your organization's work, to feel like their support in particular is essential to the organization being able to do what it was created to do, whether that's keeping the shelves of a food pantry stocked, the dogs and cats at an animal shelter vaccinated and cared for, or the teens in a youth program headed toward their goals.
So, what are these exactly? Let's take a closer look.
Oh, and be ready – these may seem obvious at first, but there are some ninja tricks here that really make a difference!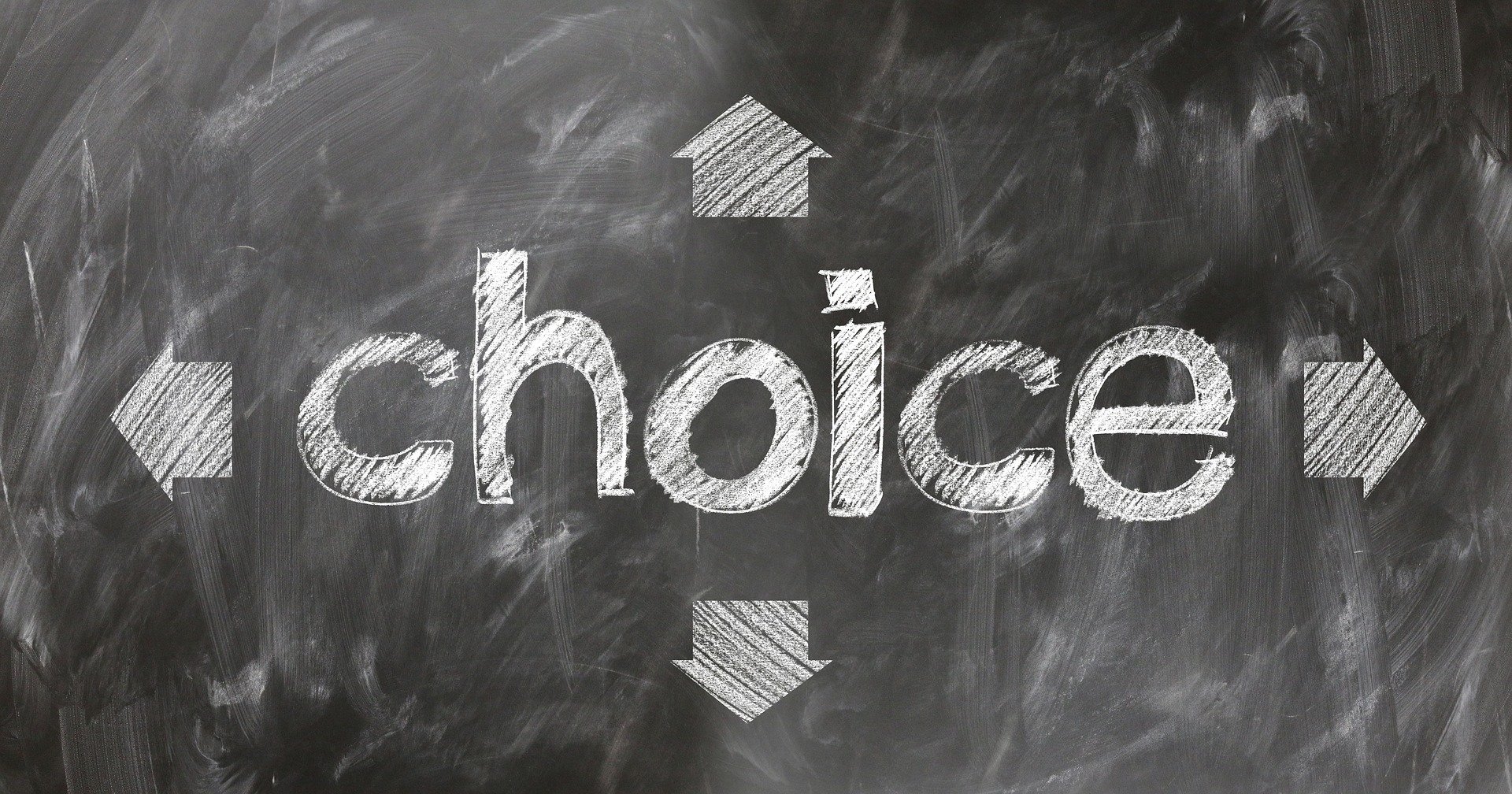 People respond positively when given choices. When donors are able to choose how to support your organization, they'll be more likely to do so.
Donors have their own ideas about the type of support they want to give. Some like the convenience of making a quick donation on your website. They are content to make a general donation that can be used however you need it, including your organization's operating budget.
Other donors like feeling closer to the cause when they make a gift to a designated need, like a capital campaign for a new facility or helping pay for a new computer lab.
Others like to be even closer to the action by ordering something off a wish list, like stationery and stamps for people at a home for seniors, books and journals for girls at a teen center, or medicine and stethoscopes for a clinic in Honduras.
It's tempting to tell donors that the best gift is an unrestricted gift, that a donation to the operating budget allows the organization flexibility to meet needs.
But, remember, fundraising is ultimately about your donor and their desire to help you.
By keeping your donors' needs in mind and offering choices, you will have a better chance of turning a one-time donor into a loyal supporter.
There are many ways to offer choices to donors. Here are three of my favorites:
Provide donors with various ways to give. Donors have different preferences about how they give. Some give on their mobile device or laptop, while others prefer to mail a check. Some like to give through a simple crowdfunding platform or by hitting a button on Facebook. Or through a text-to-give campaign.Others respond to the credibility of a robust donation page on your organization's website or a mailer that comes to their mailbox with an envelope enclosed.Many donors are asking about donating through Venmo. This requires a third-party platform, such as GiveButter, but it might be worthwhile to give your donors another option.
Create giving tiers. A giving tier allows your nonprofit to guide donors toward donation amounts, such as $500, $1,000, $3,000, $5,000, and $10,000 that are meaningful. Donors can choose the amount that is right for them with the convenient click of a button, helping build a classroom in Kenya for $1,000 or paying for a new piece of equipment for your spay/neuter clinic for $3,000.Giving tiers provide options without leaving money on the table. You may not think anyone in your donor database would give a $10,000 gift, but you don't know until you ask.
Let donors choose their campaign. Donors love being able to contribute to the campaign they are most passionate about. If your organization is an animal shelter, some donors might want to pay for spaying cats, and others might want to expand foster care opportunities.
By creating separate campaigns, you give donors options. You need money for ALL of it, so let people pick how they want to help.
When you create choices for your donors, you engage them in a more meaningful way.
Retaining donors is about partnering with them to do important work together and when you give them a choice, you put them in charge so they can fulfill their philanthropic desires.
Let Donors Pay The Way They Want
When you shop online, what is the experience like? Is it fun? Exciting? Easy? Or is it frustrating and time-consuming?
When the payment process is time-consuming, it gives the customer time to change their mind and not make the purchase.
A smooth user experience is key to a successful retail site. And for your donation page.
The process for donating to your organization needs to be an easy and rewarding process. To ensure a smooth giving process:
Give donors as many ways as possible to give. At minimum, provide an easy, straightforward way to donate online and to pay via check. Consider a crowdfunding platform for campaigns and Facebook donations if you have a significant Facebook following. If you set up a table at a fair or have some other type of event, consider using a Square reader to run credit cards easily on your phone.
Create a simple form that gives donors the option of making a monthly gift and a way to make a gift in honor of or in memory of someone close to them.
Support ACH payments. These are electronic checks, where a donor makes a deposit directly from their bank to your account.
Most new nonprofits make the mistake of just using PayPal. While that can be a good first option, you need to add others as quickly as you can, so the donor can choose to give without using PayPal if that's what they want to do.
Remember, this is about their experience, not your convenience.
Converting prospects into donors, especially online, needs to look clear and easy.
A simple, convenient, and versatile giving process allows donors to give the way they want to, fitting giving into their daily lives.
Simple, convenient, versatile: the better you can embrace those three little words, the easier donating will be for your supporters and the more donations you'll see.
Show Donors Their Impact
Showing donors their impact is where you can really earn a donor's loyalty.
Showing impact involves updating donors when you reach a milestone in your cause, such as serving your 1,000th meal at a shelter or finding a home for your 100th cat. It may mean a student who received support from your organization walking across the stage at graduation or a family who moved out of your transitional shelter getting a home of their own.
Something your organization did compelled the donor to give the first time, and now it's your job to fill the donor in on the rest of the story.
First, identify a great story that showcases your organization's purpose, such as the graduate of your youth program who was accepted into medical school or the family that returned to your food pantry to volunteer, having received support from the pantry the previous year. All organizations have impact stories like these so go on a hunt if you don't have any readily available!
The people closest to the work are the best ones to identify potential stories: the program manager who runs the after-school program, the volunteer who manages the soup kitchen, the staff person who supervises shelter adoptions on the weekends.
Share the importance of telling donors about the impact of their donations. Let your staff and volunteers know telling these stories is essential for keeping the money coming in and the programs running.
When you identify the right story to tell, ask the person whose story you want to tell how they feel about it. Offer to use a pseudonym and change some details of the story to protect their privacy. Many people will gladly participate in a story, though some will decline. Make sure no one feels pressured to have their story told.
Facebook reviews can be another source of stories and testimonials from people who received services from your organization. Your organization may receive letters, emails, and texts of gratitude. Follow up with people who take the time to express thanks and invite them to share their story.
Once you have the right story and permission to tell the story, think about the best way to tell the stories. Here are some ways to do that:
Photo with a paragraph or two of context that can be sent via email or included in a thank-you letter.
Blog post with a photo and a longer story, if the story is compelling and you have more details from the participant.
Video, including the person telling their own story or an interview with someone from your organization. You can work with a videographer to produce a professional video, but this is not necessary. A video shot on a smart phone of a person explaining how the organization helped them feels more authentic.
Infographic of the top numbers that tell your organization's story.
Next, think of ways to share the story with donors. Here are some ways to do so:
Send a personalized email to the donor, thanking them for their gift and letting them know you have a wonderful follow-up story to share. Embed the story or video in the email or post a link to the story or video on your blog.

Send a thank-you letter that includes the story. Let the donor know you wanted to follow up on how their gift was used and then share the story with other details such as the number of people served and the overall outcomes.

For example: With your gift and others, we were able to protect 32 dogs from getting heartworms and fleas for the whole year. 

Or: Thanks to your gift and others, Cassandra (name changed to protect her privacy) was able to enroll in school for the first time in four years. She had near-perfect attendance, just missing one day when she was sick, and she got all As on her report card. Her teacher reports that she is catching up quickly and will be on grade level by next year. 

A phone call is an under-utilized way to let a donor know how their gift was used. Don't read from a script. Just tell them the story.

You can also text a donor with a brief video selfie or photo with a brief explanation. This is Cassandra, heading off to her last day of seventh grade. Thanks to you, she was able to enroll in school for the first time in three years, and she is making amazing progress. 

A stewardship event is another way to share program outcomes. Invite donors to a small gathering and share with them stories of how their gifts made a difference.
It is always powerful to have a person who received services share their testimony, but make sure the person wants to share their story. It can be intimidating to speak in front of people and even traumatizing to tell your personal story to strangers. Still, some people will want to give back to your organization in this way.
You can display photos and share a video as a way of including the faces and voices of the people you served. You can also ask recipients of services to write letters and have volunteers read them out loud.
Your focus should be on the people or animals you are helping, not on your nonprofit and how great your staff and volunteers are. Impact stories make the biggest impression when the recipients of support can speak for themselves and send their thanks directly to your donors.
Build Your Nonprofit's Brand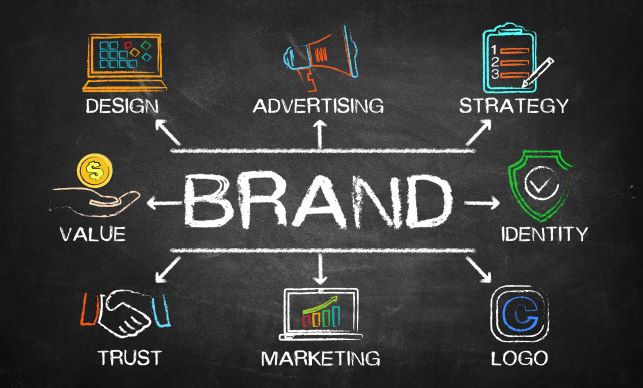 It may seem like a leap to think of branding as one of the top donor retention strategies, but branding keeps your nonprofit top of mind. In short, good branding makes fundraising easier.
Think about a restaurant you visited that you really liked: delicious food, quick service, nice ambiance. A few months later you are looking for a place to eat. You think back to that wonderful experience, but you can't remember the name of the restaurant. Will you find your way back? Or will you just go to a more familiar restaurant instead?
This is how it goes with making a donation sometimes. Even if a donor has a great experience, there is no guarantee they will give again. Your nonprofit needs to make an impression so donors remember and recognize your organization as one they want to continue to support.
Making your organization memorable requires a strong brand, one that establishes trust with your donors. A strong brand gives you credibility. It gives donors the sense that you plan to be around for a long time.
Here's how you can build up your brand so you can retain donors:
Consistency is key. You want any communication from your organization to be instantly recognizable. Compile important brand considerations in a style guide. Include:
Your organization's name and any variations. Some organizations have a long legal name and a shorter name used in communications.

Your logo and any variations. For example, you often need a square image for social platforms, and you may have a logo with a tagline as well as one without.

Your mission and vision statements.

Colors. Use specific colors consistently, especially in your logo. Stick with one or two main colors and one or two contrasting or pop colors.

Fonts. Include a primary font and a companion font for graphics as well as the preferred font for digital and print communications.

Images. Include a folder of photos where everyone has given permission as well as a few stock photos to use as backup.

Tone. Include sample language from your website, marketing emails, social channels, and print collateral to give everyone a clear understanding of the tone you are aiming for in communications.
Go through your website, marketing emails, social channels, and print collateral and make sure everything is consistent with your brand standards. Replace outdated mission statements and stale language. Make sure the tone is consistent and the photos reflect your current programs.
Then look for fresh ways to get your branding out to your supporters. Stickers and temporary tattoos are fun ways to remind donors who you are. Consider sending a sticker with a branded thank-you note to all donors who gave $100 or more or another threshold amount that makes sense.
The more professional you look online and in print and the more consistently you tell your story, the more your mission will resonate with donors and prospects, and the more they'll want to give.
The Bottom Line
We know that donor retention is vital to your success as a nonprofit. These top donor retention strategies will ensure your donors have a positive experience donating to your organization, want to keep up with what you're doing, and donate again and again.