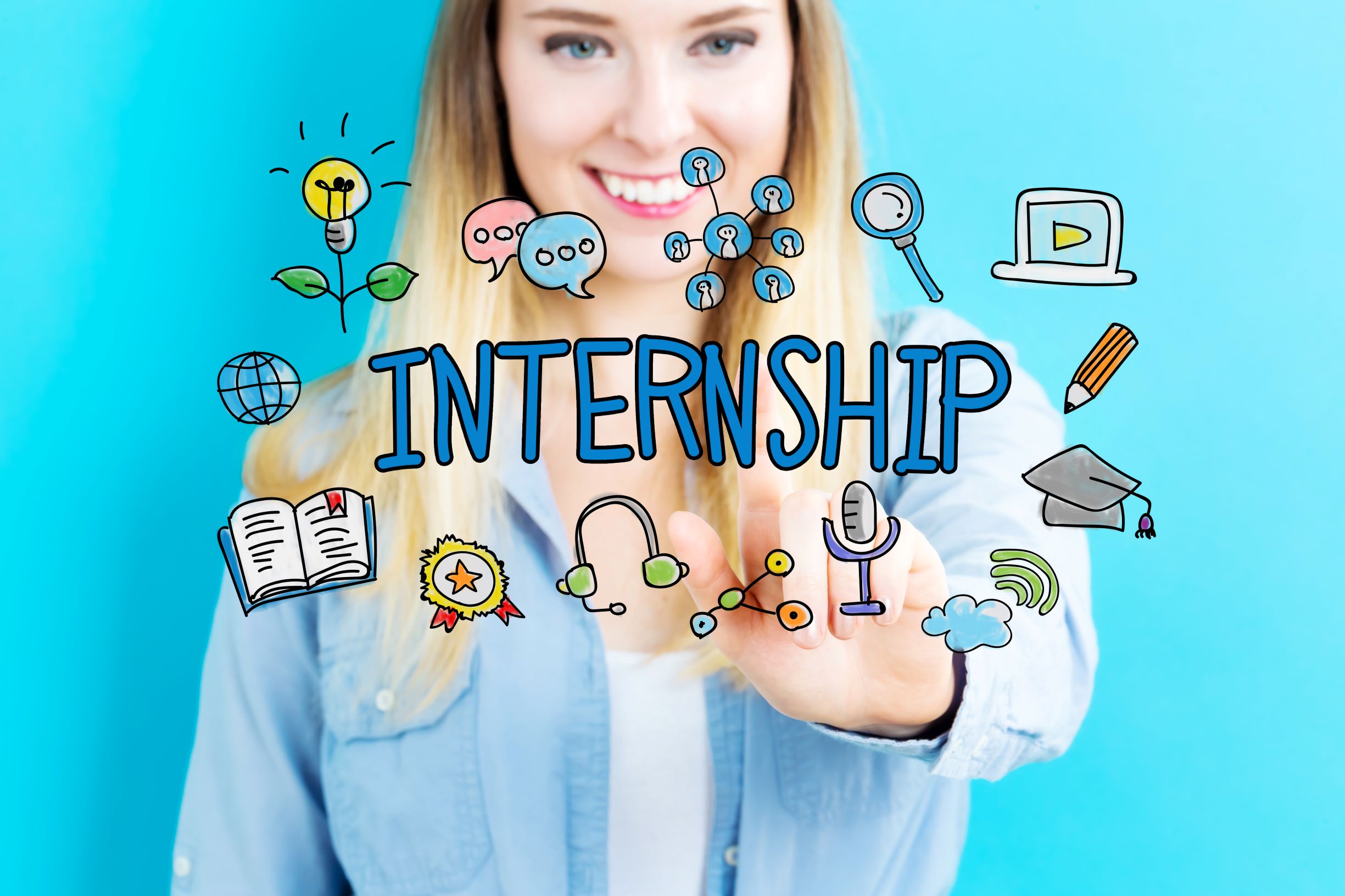 When there's more to do than you can get done, one way to get some help is with a fundraising intern.
Many founders and Executive Directors find themselves in the positions of doing EVERYTHING for their organization, from running daily operations to managing volunteers to raising money.
And, if you're like most, the budget is so tight there's not money to hire someone, even a part-time person.
That leaves you with the options of volunteers and interns, both of which you can get for free!
A good and dedicated fundraising intern can be a blessing. They work to gain valuable experience and education in a field they are already interested in. You get extra hands from someone with fresh ideas and enthusiasm. It's a win-win!
But, if you've never worked with an intern before or if you've never hired or supervised someone before, it can be daunting.
So, let's look at the whole process of finding an intern so you can get some help.
Treat the internship like a job
Remember, even though interns are not paid, they still have a job.
They should receive a job description and have their fundraising tasks laid out clearly.
Setting expectations in the beginning is the key to finding and retaining a great fundraising intern.
They should be treated like, and have the same expectations as, a paid employee.
So, before you start down the path to recruit someone, create a job description that includes:
Working hours. Define the days and times of day you need someone.
Working environment. Will they be working in a traditional office or something different?
Specific tasks. Will your intern be making phone calls? Meeting people? What is the goal of having this help?
Skills required. Do they need to be computer savvy? Bilingual? Something else?
Length of internship. Do you need them for just a semester, a whole school year, or just the summer?

You'll also want to highlight in the job description that the position is unpaid. Some companies and nonprofits choose to pay interns, so you'll want to be clear about there being no monetary compensation from the get go.
Where to find good interns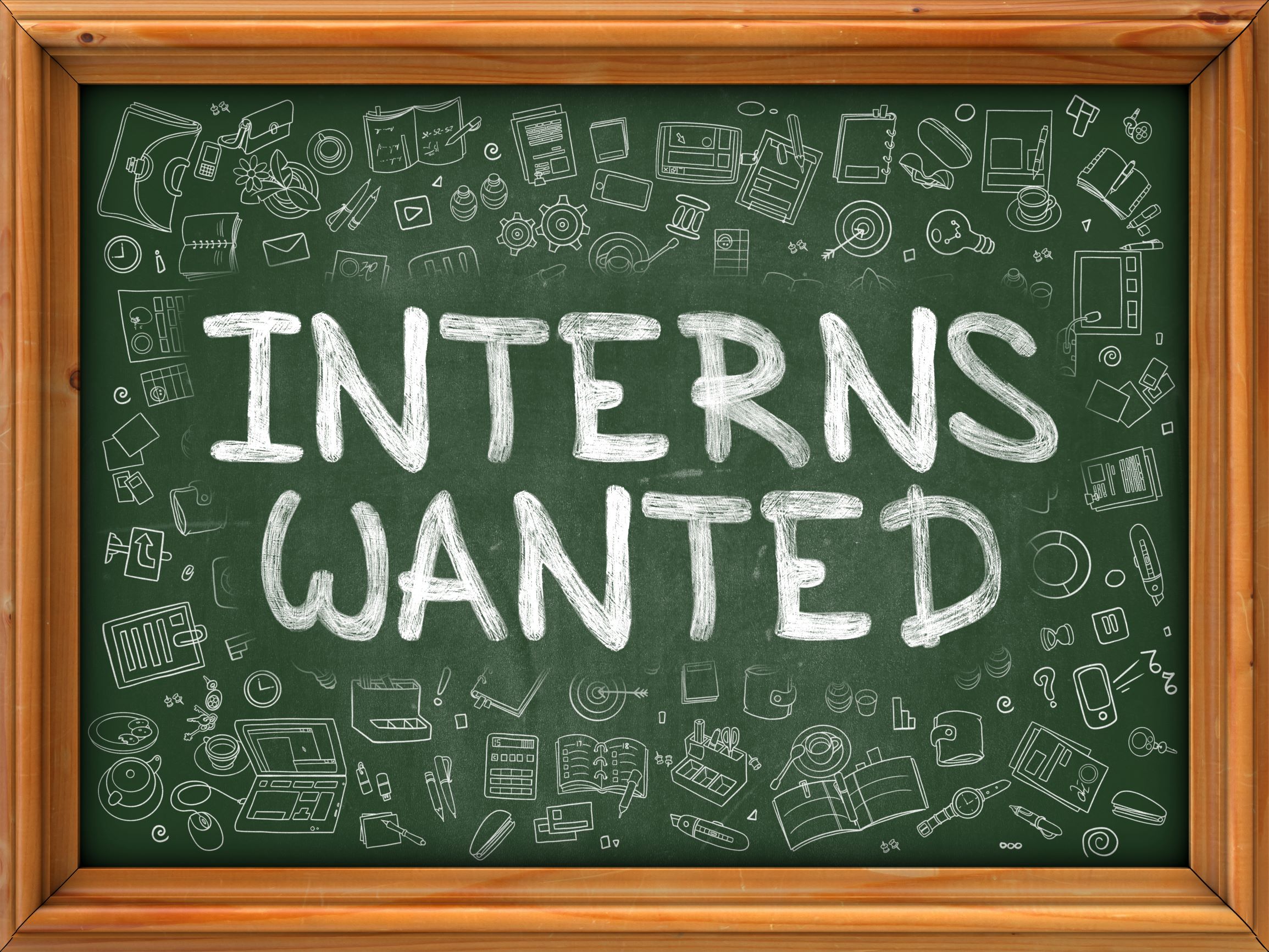 Most commonly, interns are college students who are taking their education very seriously. Start your search for a fundraising intern by thinking about where you can find bright, eager college students.
Talk to your local college/university job placement office. They may be able to help recruit students that would make great interns. They probably already have processes in place to match up students looking for an internship with businesses and nonprofits who are looking for an intern.
Talk to professors who teach specific classes. For example, if you want an intern to help with social media, talk to a marketing professor. Want an intern to help with public relations? Talk to a journalism professor. I've gotten great interns in the past this way.
Post online. Post on social media, your website, and in your online newsletter that you're looking for an intern. Give a few details, make it clear that it's unpaid, and give directions for how you want them to respond (call your office, complete an application, email their resume, etc.)
Ask friends to share by word of mouth. Let everyone in your circle know that you're seeking a fundraising intern. You'd be surprised at who your network might know!
Post on public bulletin boards. Depending on the nature of your work and your community, you might find a perfect intern at a hospital, a co-op, a veterinarian's office, or (fill in the blank). Where does your audience hang out? Post notices there.
Preparing for an intern
To start off on the right foot and give both you and your fundraising intern a great experience, spend some time preparing for their arrival.
Have a workspace ready with any supplies they'll need. Be clear about what your fundraising intern will do – nothing is more frustrating for both parties than "winging it". Have a clear vision and set of goals for them to reach.
Be ready on their first day to give them a tour and spend time showing them what they will be doing before you start delegating tasks to them.
If you have a team of people, make sure they all know about your intern and are ready to warmly welcome your fundraising intern on their first day.
A good beginning leads to a happy and productive experience for everyone. And a happy intern is an intern that will keep working for you and representing your organization in a positive way!
What will your intern do?
Make a list of the fundraising tasks you want your intern to do, keeping in mind how many hours each week they will be working. In other words, don't ask them to do a week's worth of work in 4 hours!
It's a good idea to start slow with smaller tasks while your intern gets their feet wet. Here are some ideas to get started with:
Printing and mailing thank-you letters to donors
Creating templates for future thank-you letters
Cleaning up your donor database
Calling and reconnecting with lapsed donors
Creating posts for social media and loading them up for the week
Sourcing and ordering thank you cards, designing flyers or graphics, brainstorming new ideas

As your intern masters the smaller tasks, you can increase their workload as you both feel comfortable.
What to look for in an intern
A fundraising intern should be interested in learning more about nonprofits and fundraising in general.
They should be excited, eager, and open to soaking up everything they can.
A great intern asks LOTS of questions about you and your organization, and of course they need to be aligned with your mission.
A serious intern candidate will check YOU out to see if your organization is one they want to intern for. They'll want to work for an organization that is organized, friendly, and engaging.
Remember, interns are looking to gain valuable insights by working for free. They won't want to work for a boss that's highly stressed or frazzled or who is complaining about how much work they have.
The do's and don'ts of working with a fundraising intern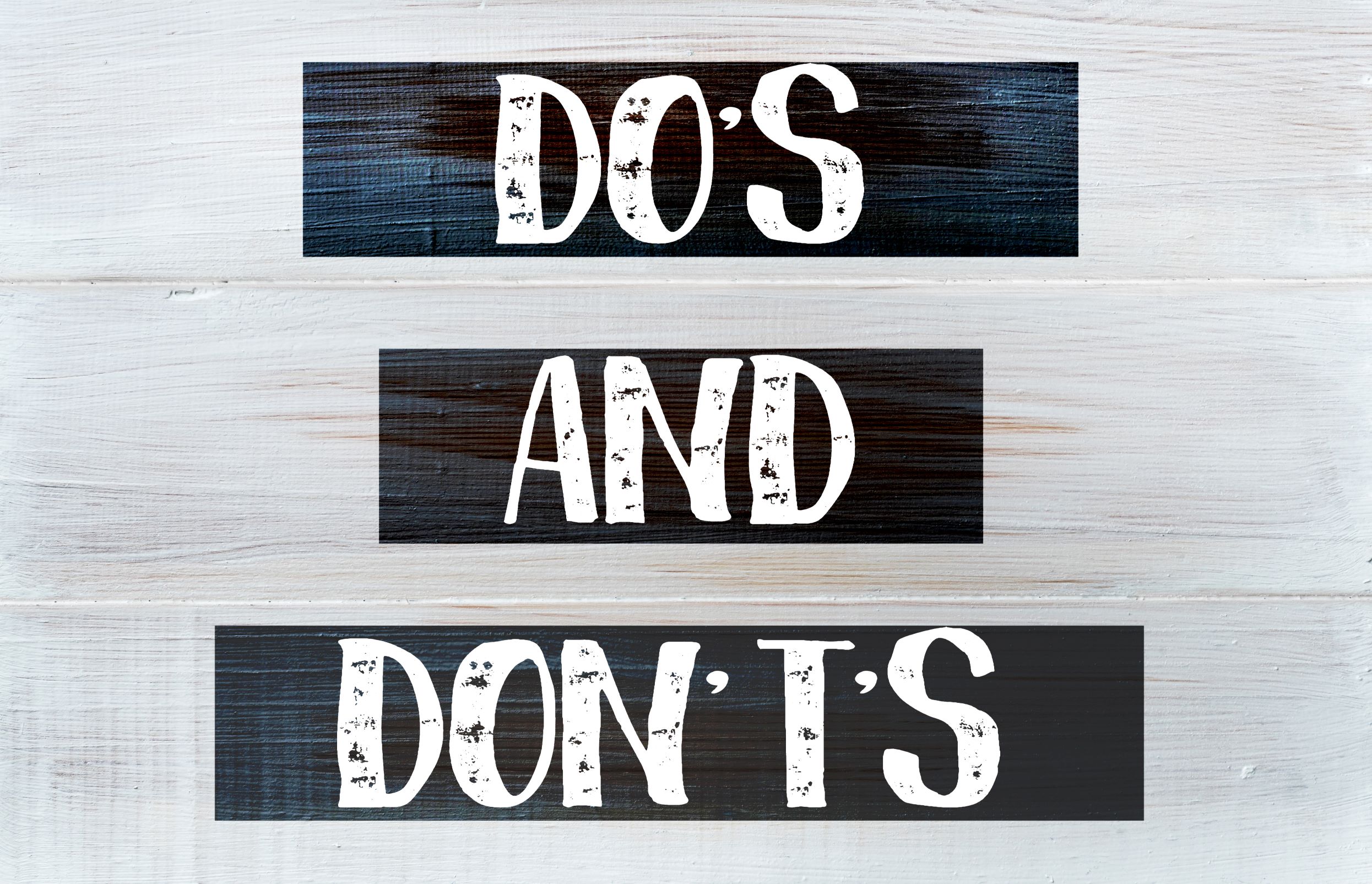 Here is a collection of tips for creating a successful relationship with your fundraising intern.
First, do NOT make the mistake of hiring an intern that isn't qualified. It's very easy to fall into the trap of accepting help from anyone and everyone who offers it, but that's not going to cut it with fundraising.
You'll need someone who has a vested interest in your success, and who wants to contribute their knowledge and skillset to your cause.
Do NOT hire your retired neighbor because they are available.

Do NOT hire your kid's best friend's cousin because they want a foot in the door.

Do NOT hire someone that requires constant management and supervision.

Do NOT hire your Aunt Ethel because she is bored and needs something to do.

Do NOT hire someone who would be better suited to general volunteer work.

Do NOT expect your intern to complete large and complicated tasks.

Do NOT throw your intern into the deep end to figure things out on their own.

Do NOT toss a bunch of tedious, mind-numbing tasks at your intern, just to give them something to do.

Do NOT micromanage or waste your time supervising every second. This will defeat the purpose of having an intern!

Do NOT assume that all interns must be college students. Yes, colleges are a great place to seek interns, but depending on the tasks you need help with, your perfect intern could be a high school student or an empty nester.

Do NOT expect your fundraising intern to fill in the gaps elsewhere. They are there to help you with fundraising. Don't ask them to sort your files or sweep the floors.

Do NOT ask them to do more than they can physically get done in the few hours each week they can give you.
DO hire someone who is trainable and eager to learn.

DO hire someone with a sharp mind and wants to stay busy.

DO make sure that your intern has fun and feels rewarded.

DO challenge your intern to think independently and be resourceful.

DO hire someone who ASKS QUESTIONS about you and your organization.

DO hire someone with fresh ideas, whether you will use those ideas or not. Ideas are crucial for growth!

DO make sure you are prepared to coach, educate, and assist your fundraising intern so that they can be successful.

DO conduct performance reviews on a regular basis so that your intern knows how they are doing!

DO respect your intern's ideas and participation.

DO check in with your intern often to make sure they are feeling challenged, appreciated, and valued.
Support your intern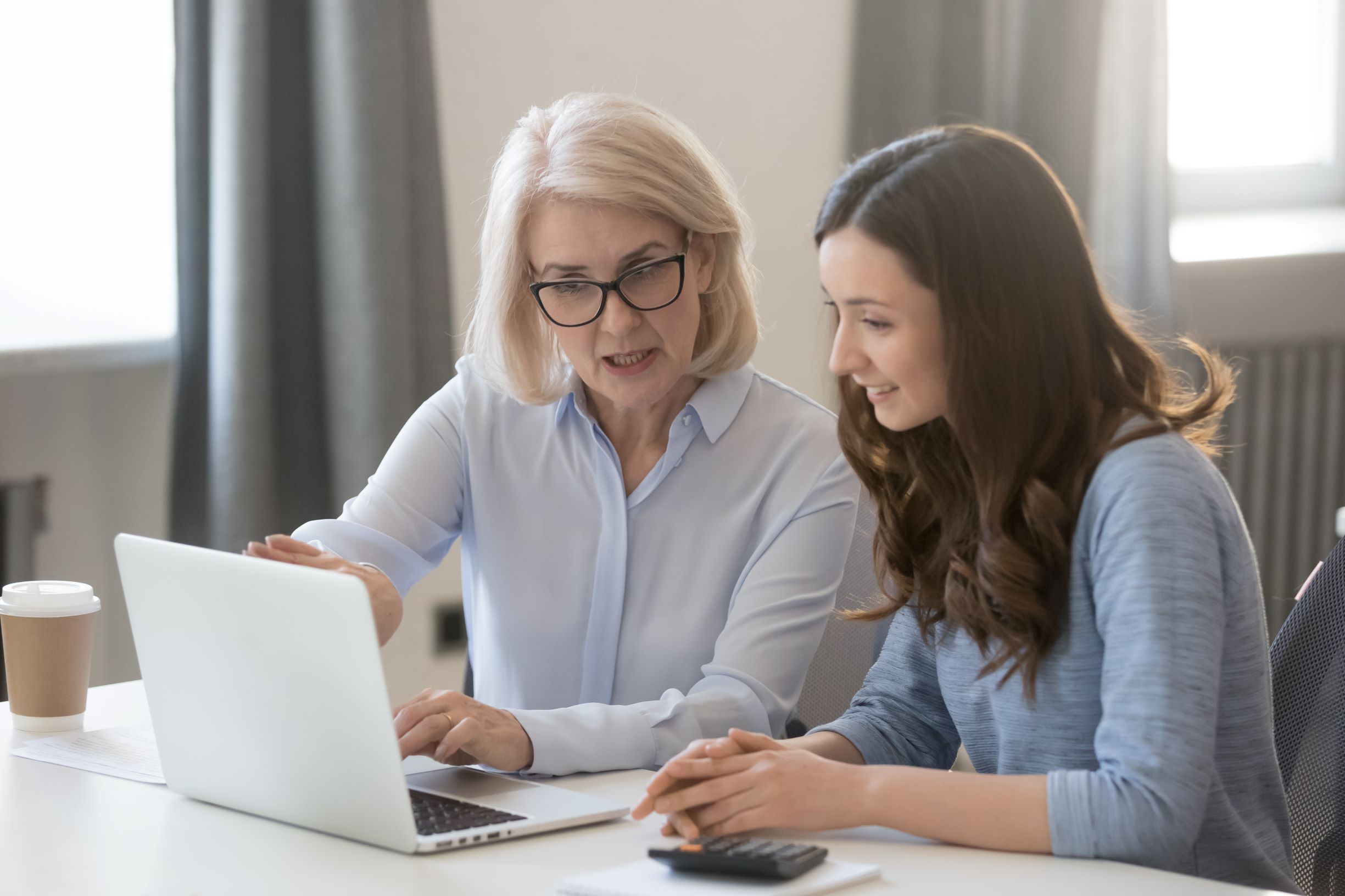 Your intern will need your support, so be ready to manage and coach them just like you would an employee.
Reward them for a job well done and offer support when they need it.
Sometimes though, despite our best efforts, things just won't work out.
The person may not be a good fit for your culture or maybe their skills aren't right for the tasks you need help with.
Again, just as with any other employee, if things aren't working out in spite of numerous conversations and coaching efforts, it's time to cut the cord. Although this feels horrible, it's important to remember that ending a relationship that isn't working out, is actually doing yourself AND your intern a favor.
If you have made unsuccessful efforts to guide them, it's time to kindly and respectfully let your intern go.
Explain that it's not personal and it's about what's in the best interest of the organization.
ALWAYS let them go with a sincere thank you, and ALWAYS give them a kind referral unless something really sinister took place.
Whether or not they were a good fit for your organization, try to look at the strengths they do have and use those in a letter of referral that your intern can present to other possible employers.
Remember, their experience WILL be shared with others INCLUDING potential volunteers and donors! Always take the high road.
The Bottom Line
A fundraising intern can be a huge help to your small nonprofit, especially since they can help you get more things done, bringing fresh ideas and enthusiasm to the table.
Take the time to prepare for your intern and set them up for success, and you'll see the results you're hoping for from the experience.