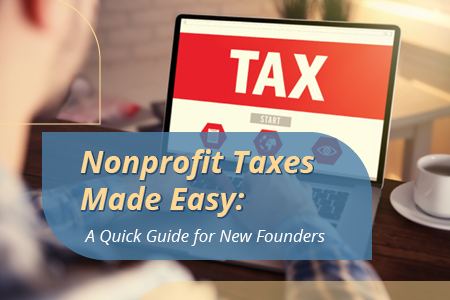 If you're just getting started in the nonprofit world, you likely have a ton of questions surrounding effective practices and keeping your organization above board. One of the major aspects of running a new organization that many founders struggle with is getting on top of their taxes from the beginning.
Unfortunately, there are a ton of myths out there surrounding nonprofit taxes, too—which can make the whole process even more convoluted.
At File 990, we provide a simple online tax-filing process and equip organization leaders with insightful nonprofit tax tips. We understand the importance of strategic nonprofit finances and how your taxes play a crucial role in your accounting strategies so we've put together a quick resource to help you learn more.
In this guide, we'll cover the following overarching aspects of nonprofit taxes:
501(c)(3) tax exemption
Annual filing requirements
Consequences for failing to file
Choosing which form to complete
Filing online tax forms
Nonprofit tax forms are a critical component of a healthy organization, and filing them correctly and efficiently is especially crucial. By exploring these basic topics, you'll be setting your organization up for continued financial success and compliance going forward.
And remember—filing your nonprofit tax forms doesn't have to be difficult. Let's get started!
1. 501(c)(3) tax exemption
One of the most significant benefits of operating as a registered 501(c)(3) nonprofit is your exemption from many federal and state taxes. As a new nonprofit founder, you know that saving money as a nonprofit is critical. Why pay taxes if you're not required to?
However, you're not automatically exempt from paying taxes by working for a charitable cause—you have to actually apply for that designation to receive the associated perks. On the federal level, you must file IRS Form 1023, which essentially outlines your nonprofit's business plan and makes a case for why you deserve tax exemption.
Meanwhile, at the state level, registration and solicitation regulations differ depending on location. Visit your home state's website to learn more about potential state tax exemption and how you can obtain this status.
As Snowball's guide to starting a nonprofit states, "Even once you've completed the application for nonprofit tax exemption, your organization might not officially receive 501(c)(3) status for quite some time." While you wait, you can begin to launch your operations and fundraise for your cause (although you'll need to inform donors that your organization is still waiting on its official designation as a registered nonprofit before they give).
2. Annual filing requirements
You've completed the Form 1023 and received your federal tax exemption—but it doesn't last forever on its own. Each year, you'll be required to complete the IRS Form 990 to maintain your tax exempt status.
Luckily, an effective nonprofit accounting system can streamline and simplify this process for you and your team. Your annual 990 provides a glance into your organization's finances to reassure the IRS that government and donor funding is being used responsibly. When you have strategic and organized accounting practices year-round, you'll be all set to collect and communicate those numbers.
3. Consequences for failing to file
In case you need a little extra motivation to file your annual tax return, the IRS has set up a system of financial penalties for organizations that fail to complete their forms on time.
This guide outlines the immediate consequences you'll need to consider for if you miss the Form 990 deadline:
For every day that you fail to file: Your organization may be responsible for financial penalties that increase each day you do not file. For smaller organizations, these fees can be up to $20 per day for a total of $10,000 or 5% of your overall receipts.
For three consecutive years of not filing: Your organization can lose its 501(c)(3) status, and a result, its federal tax exemption. Then, you'll be on the hook for applicable taxes and fees until you complete the application process and pay the filing cost again ($600 for the 1023 or $275 for the 1023-EZ).
But don't worry—if you find yourself approaching your filing deadline (the 15th day of the 5th month after the close of your fiscal year), you can always apply for a free six month extension. Just file Form 8868 prior to your deadline instead to give yourself some extra time.
4. Choosing which form to complete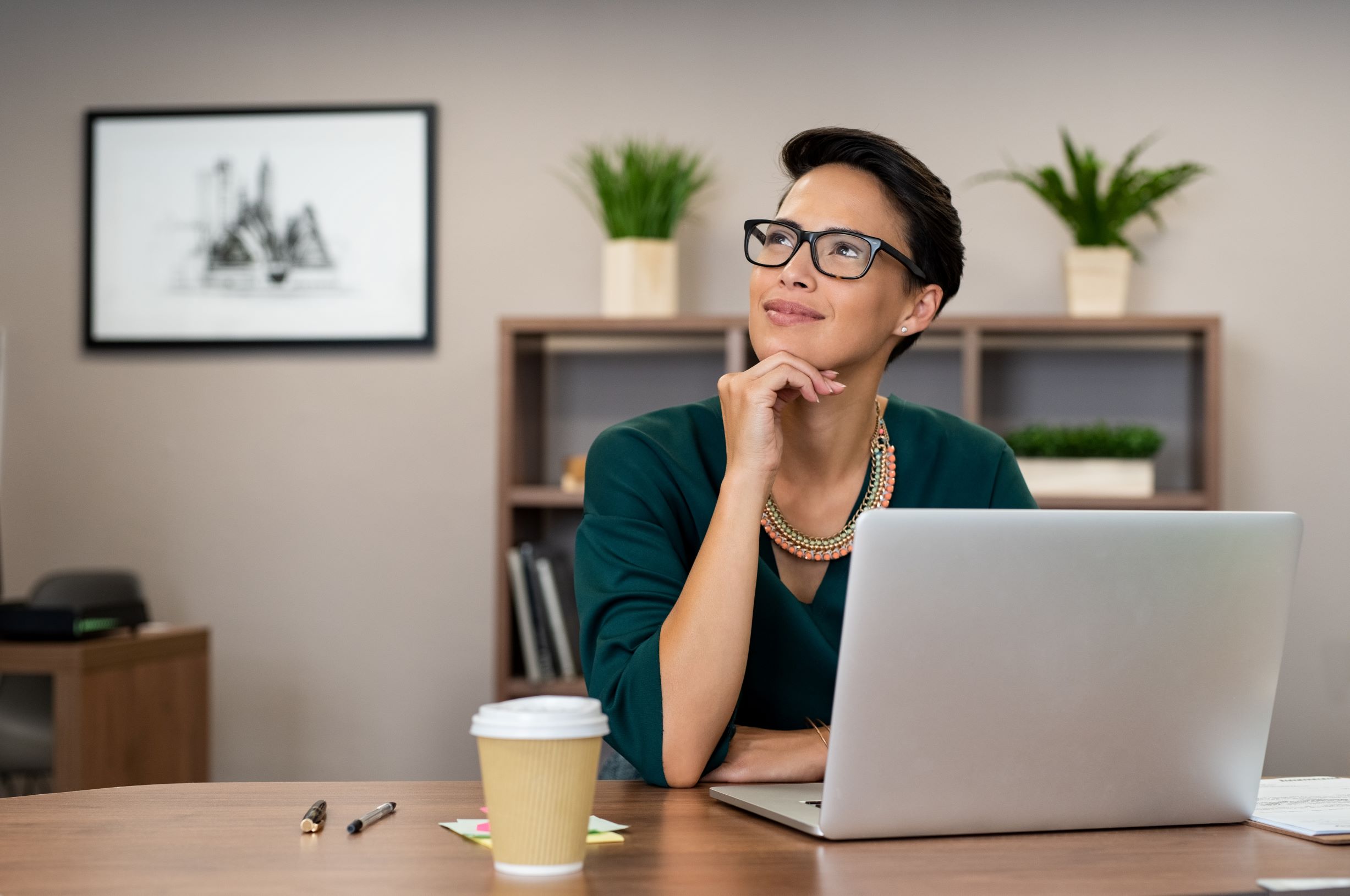 By now, we've established the importance of filing your Form 9990 to maintain your tax exempt status. But did you know that there are actually multiple versions of this form to choose from?
For small to mid-sized nonprofits, you'll likely be eligible to complete one of two abridged versions of Form 990: 990-N (also known as the e-postcard) or 990 EZ. And that's good news because these forms are significantly quicker and easier than the full-length 990.
Our File 990 guide to the 990-N and 990 EZ showcases the differences between these two abridged forms:
Form 990-N: Organizations with less than $50,000 in gross receipts are eligible to file this simplest version of the form. This eight-question, digital form requires the least amount of information and is the quickest to complete.
Form 990 EZ: If your nonprofit makes between $50,000 and $200,000 in annual receipts, you'll have to go one step up with the 990 EZ. This four-page form is more intensive than the eight-question 990-N but simpler than the twelve-page, full-length 990.
However, organizations outside this scope (those with more than $200,000 in gross annual receipts) will be required to complete the standard 990 each year. And if your nonprofit is designated as a private foundation, you'll have to file Form 990 PF—regardless of financial receipts.
5. Filing online tax forms
Now that you've completed all the prep work, it's time to actually file your annual tax return. Whether you're a growing organization or your team consists of one, you likely don't have all the time in the world to dedicate to your nonprofit tax forms.
While historically, this process involved printing and mailing a physical copy of your forms to the IRS, like many things today, your nonprofit taxes can now be completed online. In fact, some forms (like the 990-N) are only available to be filed online. Since the passing of the Taxpayer First Act, more and more versions of the form are becoming online-only, with an expectation of transitioning completely to digital filing by the end of 2021.
The bright side? Filing your online tax forms can be easier than ever before!
The right nonprofit software can set your team up to complete your tax forms easily, efficiently, and accurately online. Just make sure you're working with an authorized IRS e-file provider so your organization's data can be processed securely and efficiently.
The Bottom Line
Your nonprofit taxes play a critical role in registering and maintaining your organization's status as a 501(c)(3) organization. This designation in turn allows you to receive various benefits and provide a transparent look into your operations for funders and donors.
Now that you've explored the process involved in applying for tax exemption, the annual requirements to retain that status, and the consequences for failing to file on time, you're ready to get started. Once you have your basic tax practices out of the way, you can focus on effectively pursuing your mission and making the world a better place. Good luck!
About the Author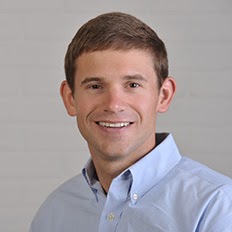 Mathew's expertise is in sales forecasting, goal setting, client growth initiatives and business development and analytics. When he is not laser-focused on moving organizations forward, you can find him spending time with his wife, Lauren, and two dogs, Reagan and Teddy, running marathons and watching the Atlanta Braves and Auburn sports.