Deciding to start a new nonprofit is the beginning of an incredible journey. You have an inspiring mission in mind, people you want to help, and the drive to do whatever it takes to make an impact.
You knew starting an organization from scratch would take lots of time and effort. But once you see your nonprofit's impact, the hard work will all be worth it. In this guide, we'll help you make sure you're on the right track in getting your new nonprofit up and running.
The following checklist covers the basics of everything you need to get funded, become official, and stay organized:
Define your nonprofit's mission clearly.
Start earning revenue for the organization.
Take steps to incorporate your nonprofit.
Organize your resources.
Hire a motivated team.
Plan for the future.
When starting your new organization, you're bound to run into some challenges. Getting your programs off the ground, ensuring legal compliance, recruiting staff and volunteers, and correctly managing your nonprofit's finances can be daunting. This checklist is a great starting point, and don't be afraid to reach out to an expert like a nonprofit accountant for help or answers to any questions that arise.
Having a mission in mind that you're passionate about makes the effort worthwhile. Let's dive in and go through the checklist point by point.
1. Define your nonprofit's mission clearly.
The first step to get your nonprofit off the ground is to write a clear mission statement. Your nonprofit's mission is at the core of everything you do. It motivates you to design impactful programs and raise funds for your organization, and it's the whole reason you're taking on this new adventure.
A good mission statement is specific and answers the following questions:
Who does this nonprofit serve?
Why does it serve them?
How does it serve them?
For example, an animal shelter's mission statement could say something like, "Our mission is to give dogs and cats in need a second chance by providing them with shelter, food, and veterinary care and finding them a loving forever home."
Your nonprofit's mission statement ensures everyone—you, your staff, and your supporters—understands what you're working for. It's also what drives people to contribute and engage with your organization.
Your mission statement is also the foundational information you'll need to establish your bylaws, become incorporated in your state, and register your nonprofit as an official 501(c)(3) organization. All of these registrations require a thorough understanding of your organization's purpose.
2. Take steps to incorporate your nonprofit.
Most nonprofits choose to incorporate their organizations on the state level because it allows them to take further advantage of legal protections and tax exemption. The paperwork required for this incorporation tends to be the roadblock for nonprofit professionals. It can seem daunting at first, but with a little organization, you can take it one step at a time.
The steps to incorporate your nonprofit include:
Filing for an Employer Identification Number (EIN). Having an EIN is essential for tax identification purposes. To do this, you'll need to register a name for your nonprofit that is legally available in your state.
Preparing and submitting articles of incorporation. This document explains the purpose of your nonprofit and officially registers you as an organization in your state. There is a small fee required from your state's corporate filing office to submit these articles.
Creating bylaws for your organization. Your nonprofit's bylaws will explain how your organization will be operated. For example, it will define how many members will serve on your board, what procedures you'll follow for meetings, and which responsibilities each leader has.
Appointing your board of directors. Your board of directors should be highly invested in your cause and knowledgeable about your organization's mission. They'll provide oversight and approval for all initiatives you undertake. Essentially, your board will take charge of the overall vision for where your nonprofit is going.
Applying for any necessary licensing or permits. Each state has different licensing rules depending on the type of nonprofit you're starting. Look up your state's regulations and apply for any permits you need to comply with those requirements.
Once you incorporate and register to fundraise in your state, you'll be able to file Form 1023 with the IRS to become a registered 501(c)(3) nonprofit and obtain federal tax-exempt status.
Before you file this form or any of your incorporation documents, double-check to make sure you've filled out each one as accurately as possible. When you break down the process into manageable tasks, making your organization official is easier than you'd expect.
3. Start earning revenue for the organization.
Once you've created your mission statement and become incorporated, you'll have the necessary tools to start raising funds. Every nonprofit will approach the early stages of fundraising differently based on their needs and objectives. Begin by defining some goals, and then consider how you'll go about accomplishing them.
It's often helpful to talk to a nonprofit accountant during these preliminary stages. Organizing your nonprofit's financial information can be complicated at any stage of your organization's life cycle, and an expert will help you get everything in order from the start. They can help you learn more about how much funding you need, how you should set up your accounts, and where you can secure that funding.
Getting Attention's article on getting funded outlines several ways that your organization can bring in initial funds, including:
Individual donations. Private contributions make up more than 75% of the total amount given to nonprofits in the US each year, making this funding source essential for any nonprofit. Recurring donors provide you with reliable revenue, while major donors' gifts will likely fund the majority of your programs and projects.
Corporate philanthropy. Businesses can support your organization in a number of ways, including matching gifts, sponsorships, volunteer grants, in-kind donations, and profit sharing.
Event revenue. Events have some of the highest ROIs of any fundraisers, but they require careful planning and room in your budget. When your nonprofit is just beginning to fundraise, joining an established community event may be a starting point before you begin hosting your own events.
Grants. Grants are typically used to fund a specific project or purpose for your nonprofit. For example, an animal shelter might apply for a grant to expand its facility so that they can accommodate 50 additional rescued dogs and cats. While grants will be difficult to secure in your organization's first three years, they can be a valuable funding option later on.
Understanding these sources of income will help you devise a nonprofit fundraising strategy. This strategy will outline how much funding you need for different activities and how you plan to secure that funding.
4. Organize your resources.
Keeping your resources organized is key to running an efficient and effective nonprofit. More than that, Jitasa's guide to fund accounting highlights the importance of being accountable to your nonprofit's supporters who want to know how their contributions are furthering your mission. Make sure you have access to the tools you need to accomplish these goals from the beginning, which will save you time and money in the long run.
Look at your fundraising strategy and consider which resources will be most useful in implementing it. Nonprofits typically invest in resources such as:
A CRM database. Your constituent relationship management software, or CRM, is used to store and analyze donor data. This information allows you to reach out to specific segments of donors, draft personalized communications, and track fundraising progress.
An online fundraising tool. Donating online is now an established concept in the nonprofit sector. Your online fundraising tool makes it possible for your supporters to give conveniently from anywhere.
A well-designed website. Your nonprofit website is the main information hub where supporters will learn about your organization, mission, and impact. Make sure you use a content management system (CMS) that makes it easy for your organization to post regular updates.
Event management software. Nonprofit events are a great place for your staff members to interact directly with your supporters, in addition to raising funds. Event software will help you plan your fundraiser, register supporters, and track your success.
Prospect research software. Nonprofits often identify potential mid-level and major donors using prospect research. This tool uses public information to find philanthropic and wealth indicators that mark good prospects for your nonprofit to build relationships with and eventually ask for much-needed large contributions.
When you're weighing software options, make sure to consider whether integrations are available between different solutions. For example, if your event software integrates with your CRM, you'll be able to add supporter attendance to their donor profiles within the database automatically. Then, you can reach out to each of them with personalized suggestions for further engagement with your nonprofit.
5. Hire a motivated team.
While going through the incorporation process, you also recruited board members invested in your organization to help vote on important decisions. Now, it's time to find more invested individuals to make up your staff team members. 
As you start your organization, you'll probably have a limited hiring ability, which means each staff member you do hire will need to wear multiple hats. Some of the important positions you should consider when you hire your team include: 
Director.

As the founder of the organization, you'll likely function as the nonprofit's primary executive director. 
Project or program coordinator.

This is the person who will help organize all of the projects for your organization and the programs to benefit the community. 
Fundraising director. This person is primarily responsible for all your marketing and

fundraising efforts. 
Keep in mind that recruiting team members and paying their salaries is expensive. To mitigate this, you might consider the different resources for your nonprofit to outsource certain positions. This solution can help save finances while ensuring you have an expert on your team.
Of all the job functions you could outsource, financial management will likely be the most effective to consider. Besides organizing your finances, a nonprofit accountant can help maintain compliance and check over payroll taxes, which you'd otherwise have to hire separate analysts and human resources staff to do in-house. Before you create or outsource positions, determine if any functions could overlap and make the investment that will provide the most value.
6. Plan for the future
Starting a nonprofit requires a lot of planning. Create an initial plan that will help you get up and running and another plan to raise money in the short term. After you're established, you'll need to develop a long-term plan to expand your offerings and better meet the needs of your community.
When you launch your organization, you'll likely run into some roadblocks both internally and externally. For example, you might have difficulty finding enough interested board members, or a turbulent economy could affect your early attempts at fundraising. As you work through these issues, make note of what problem-solving efforts worked well and what areas you could still improve upon in the future.
Going through this checklist as you start your new nonprofit will allow you to begin fundraising, establish leadership, and get your programs off the ground. As you tackle each task, always keep your mission at the forefront—the potential to make an impact will help the hard work you put in now to be worth it in the long run.
About the author: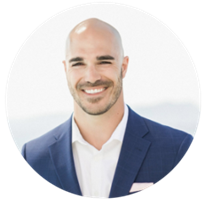 Jon Osterburg has spent the last nine years helping more than 100 nonprofits around the world with their finances as a leader at Jitasa.