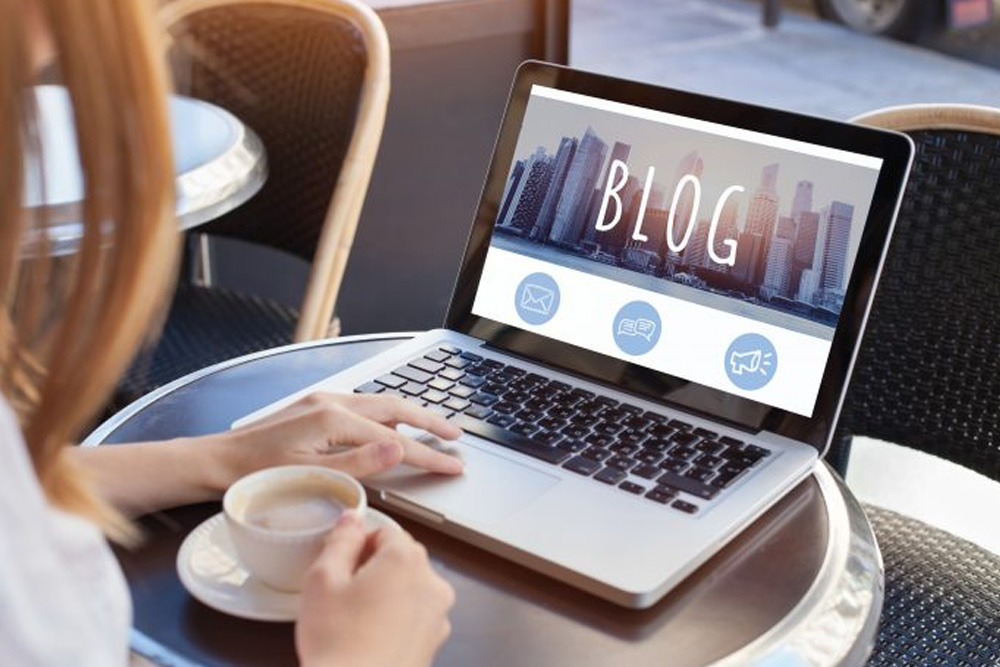 The internet is the first place people go for information these days, especially when they're considering making a donation to a nonprofit that's new to them.
Your website is your online storefront for your supporters, donors, potential donors, volunteers, and members of your community, so they can see who you are.
From your website, they learn what you're doing to make a difference in the world and if they want to support you.
There's a lot of pressure to have a great, engaging website!
But even if you have the best website in the world, you don't want people to visit once and never return.
You want them to come back again and again to see what's new.
You want your site to show up on Google when readers search for information about your cause.
And you want them to be so excited about your work that they give money.
That means you have to keep your website content fresh, updating it frequently.
The best way to do that and to strengthen your online presence is to add a blog to your nonprofit's website.
A nonprofit blog is not a simple or easy undertaking. It takes work to decide what to post, when to post it, and build your audience.
Running a successful nonprofit blog takes commitment and effort so you can consistently deliver the kind of content your readers want.
Let me show you the steps you need to take to start and run an engaging blog that you can use to educate, inform, and raise funds.
Why You Need a Nonprofit Blog
You may be a little nervous about starting a blog, knowing it will be a lot of work.
And rightfully so.
It's true that writing blog posts take time and creative energy. That effort gets multiplied when you consider that you need to post frequently – at least weekly.
But that level of work also has a very strong upside: The frequent posting that a blog requires can lead to twice as many visitors to your website!
Websites that post new information regularly are more heavily indexed by Google.
Sites with a blog have 97% more inbound links and 55% more visitors! 
You may have to work on your nonprofit blog, but your blog is working for you too!
Public trust in blog content is high. BlogHer says that 81% of users trust information they find on blogs.
Yes, you will have to write professional and informed pieces, but people are listening!
Because blogs are updated so frequently, they have a feeling of immediacy and urgency.
Plus, your community can interact with your blog posts, leaving comments and sharing on social media, which helps spread your post even further.
Ok, now that you know starting a blog is a good idea, the next question is how do you do it?
8 Steps to Start a Nonprofit Blog
Starting a blog takes a little time and preparation, both in thinking through the marketing side of the blog and the technical side of the blog.
Here are some basic steps you'll need to take to start your nonprofit blog.
1. Decide where to host your nonprofit blog.
There are basically two places where you can house your blog: on your nonprofit's website or on another site like Blogger or Typepad.
It's best to keep your blog on your website so you can maintain control and so people don't have to leave your site to see the latest post.
If you're just starting out with a brand-new website, you can include a blog page right from the start.  If you have an established website, you can easily add a blog. Just be sure to add the blog to your website's navigation bar so visitors can find it easily.
2. Keep the blog on brand.
If your brand is personable and authentic, your blog posts should reflect that. Don't write in a stiff, overly serious style if that's not your brand.
It's best to write in first person voice so that your blog posts feel almost like a personal note from you to the reader. Of course, you can switch up the perspective and content occasionally, but all of the articles should match the personality of your organization.
Use the same theme, logo, and font on your blog page so that your audience experiences a seamless transition from your landing page.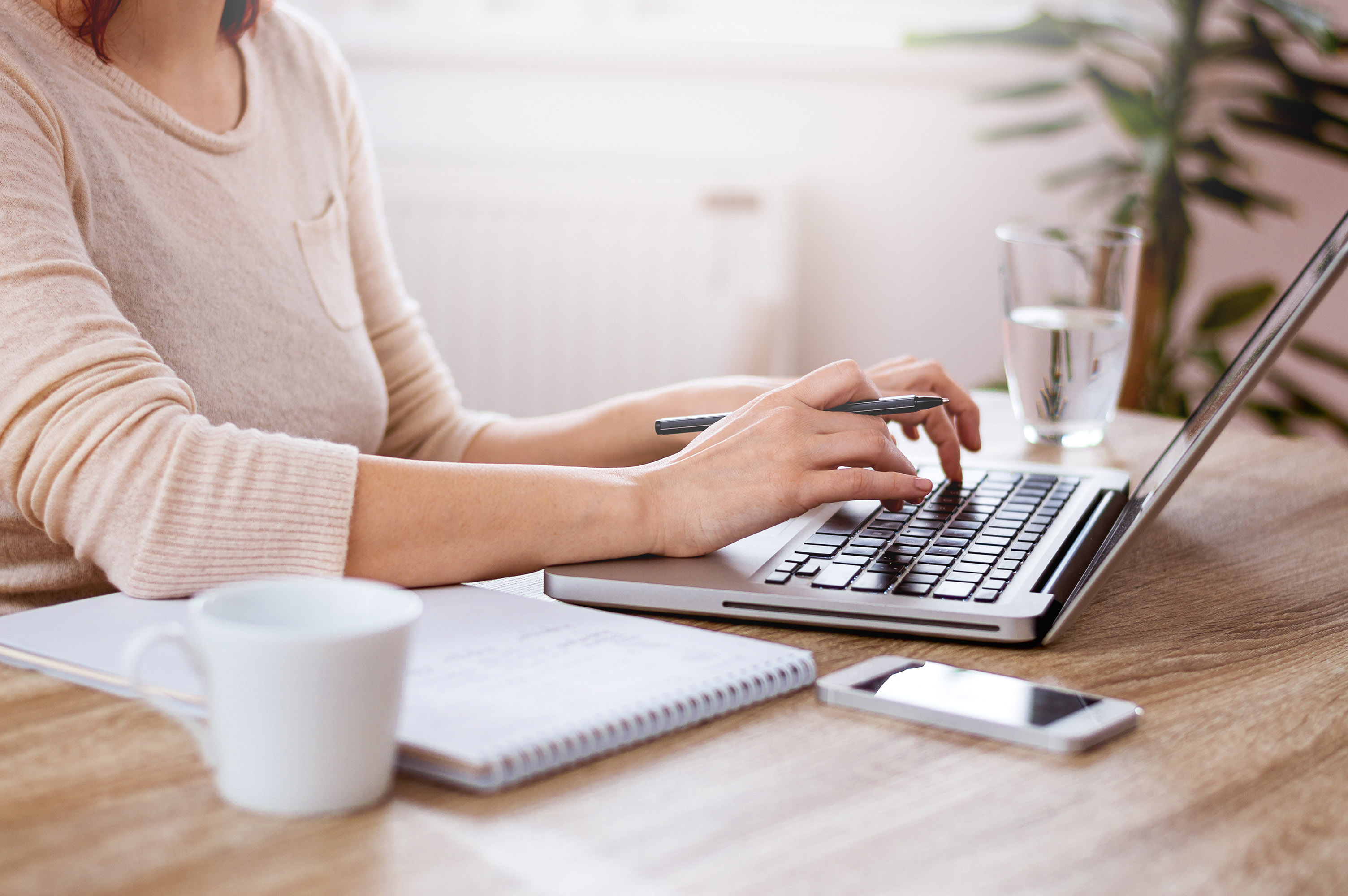 3. Decide who will write blog posts.
Decide who will be the primary author on the blog, whether that's you or someone else.
It's okay to use an outside writer or a staff member who is good at writing as long as they can write the same way you would and keep their posts on brand.
You can delegate the writing or just get help with research, outlines, or editing, depending on your strengths and the time you have available to write.
4. Know your audience.
Get clear about who your blog audience is and what they're interested in.
You might need to think about an ideal reader, even consider a few categories of readers like donors, prospective donors, and volunteers.
Use these questions to help you define your reader audience:
Are your blog readers actual readers or skimmers?
Are they educated?
Are they men or women?
Older or younger?
Are they current donors?
Potential donors?
Volunteers?
Do they prefer photos or video with stories?
Every time you write a post, ask yourself who it's for and what you want them to do after reading it.
5. Map out a blog post template.
Although blog articles often feel like they are written off the cuff, you actually need to plan how you want your typical blog post to flow.
Start by thinking through the sections you want to include, like an opening section, a main section for content, a wrap up section, and a call to action.
Think about the length of your articles. Blog posts should be at least 300 words, but the best length for SEO optimization is over 1500 words. If you can write a post between 1500 and 2000 words it's more likely to be shared.  That length also allows for more internal links to your website and more opportunity to include keywords.  However, don't worry about making shorter blog posts when you need to.  A story in photos is a great option for an event, a mission trip, or a build.
Once you have your template in mind, think about how you'll write each blog post. Start with an outline. Each post should have one strong message and one call to action.  Don't just ramble on with a stream of consciousness thoughts or try to throw in a large combination of stories, statistics, and other vaguely related information. A blog post with a point and a clear action for the reader to take is more likely to be read, responded to, and shared.
6. Drive people to visit your website.
One of the main reasons you should add a blog page is to drive more traffic to your website since every new reader is a potential donor.
Optimize your nonprofit blog posts for search engines using keywords that people will type in when looking for information on your topic. If you are looking for volunteer tutors in Knoxville make sure you include that phrase in your blog post. Shoot for including the keyword at least once or twice in headers and up to ten times throughout the article. It may seem repetitive to you, but it helps the right people land on your blog page. If you can, make time for yourself or someone on your staff to take an SEO course so you can learn to maximize your opportunities with search engines.
Link to other articles on your website when appropriate to introduce readers to even more of your content.
The most important thing is to provide consistent, high-quality content on your blog that people are interested in, with moving stories and eye-catching visuals. You will find that your rates of organic sharing go up over time when you write solid, emotionally engaging pieces. Donors will come to your site frequently to catch up on your blog because it's interesting!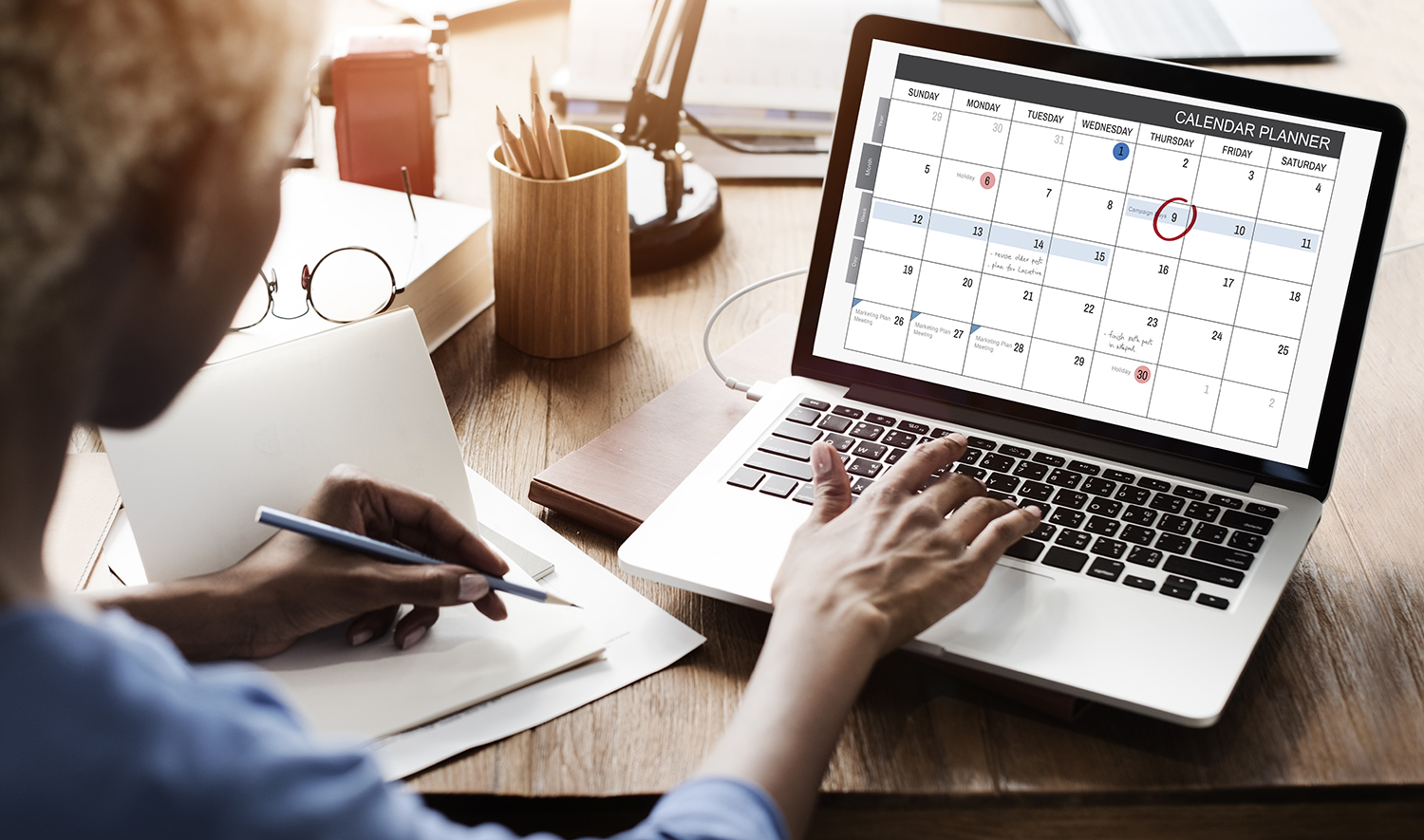 7. Establish an editorial calendar.
To save your sanity and keep you from staring at a blank screen every time you need a blog post, take the time to create an editorial calendar.
In fact, because you need to post often, an editorial calendar is crucial for a blog because it gives you a chance to plan content for a year from a big-picture perspective. You can be sure to post your best stories right before you ask for money. You can include the right stories around specific holidays. And you can make sure to vary the kinds of posts included in your plan.
Occasionally, there may be emergencies that need the attention of your donors so you should remain somewhat flexible and post breaking news when it happens.
8. Set goals for your nonprofit blog.
Before you start down the blogging path, decide on your goals.
You can spend a LOT of time writing blog posts and sharing stories without getting much out of it. If you decide WHAT result you're looking for, it will help you focus your time in the right direction with your nonprofit blog.
Basically, answer these 2 questions: What do you want to accomplish overall, and what do you want to accomplish with each post?
Your goals for your nonprofit blog might include:
Clarify your message. Maybe you're in a crowded nonprofit sector like animal rescue, but you have a very different approach, or you meet the needs of very specific animals. Having a blog where you disseminate information about how your programs are different and necessary can be a big help in educating the public. This also helps establish the personality of your nonprofit and how it stands out from other organizations.
Establish authority. If your nonprofit uses technical expertise to help your beneficiaries or if experience has given you special knowledge (as is the case for many nonprofits) you may use the blog to help establish yourself as an authority on a topic. For instance, if your organization helps sex workers escape human trafficking, you may want to explain existing laws or advocate for new ones. You will be able to provide detailed knowledge that your readers are unlikely to find or understand themselves. This may even lead to guest blogging spots, interviews with media, or invitations to speak, all of which further your reach into your nonprofit sector. If donors trust and respect your authority in your area, they are more likely to trust you with their money.
Interact with donors and supporters. Blog pages have a comment section for readers to respond to your blog article. When you share blog content on social media, readers can interact there as well. Because of this, a blog is a great way to open communication with donors, volunteers, potential program participants, and the community at large. Carve out time each week to respond to comments, answer questions, and occasionally police responses both on the blog itself and any social media platform where you choose to share the content.
Encourage email signups. Offer a way for people to opt in to receive a notification email whenever you post a new article on your blog. Make it easy for people to find the opt-in form and sign up. If you use Constant Contact or Mail Chimp, this should be a matter of adding some code to your website.
Encourage readers to volunteer. There are times you will need volunteers and your blog is a great place to explain why, what, and when. You might even consider having a volunteer tell their own story of a positive experience on the blog.
Share impact and stories. A nonprofit blog is a great place to share stories of lives changed! Because it's so frequently updated, it's the perfect spot for keeping readers updated on a story they are following. Just like writers in the old days used to write serials in newspapers that kept readers wanting more, you can use your nonprofit blog to tell a story over a series of days or weeks. Maybe your organization helps victims of natural disasters. Start telling the story of someone you've helped from the moment your team steps in to help and allow your readers to follow that person until they get back on their feet. Use pictures and videos to bring the story to life.
Find donors and keep them giving. Emotionally compelling writing, consistently showing how you impact your beneficiaries, explaining your purpose and vision – all these things add up to donor trust. A consistent stream of stories and information is a great tool to ramp up donations. Don't forget to ask for donations on the blog! The ultimate goal of this tool is to bring in the donations that help further your vision. Just don't ask every time. Share 3 feel-good or heart-tugging stories between asks so readers don't feel like you only want them for their money.
The Bottom Line
A nonprofit blog is a great tool to connect to donors, especially when you don't personally see them very often.  A blog can make your supporters feel like they're a part of your organization and that they are watching your vision unfold in real time.  While it may take some thought and effort, a blog will definitely help promote your brand and help you fulfill your mission. And that's what we're here for.