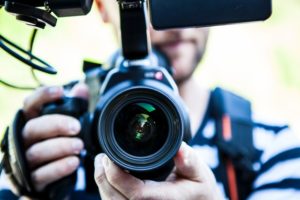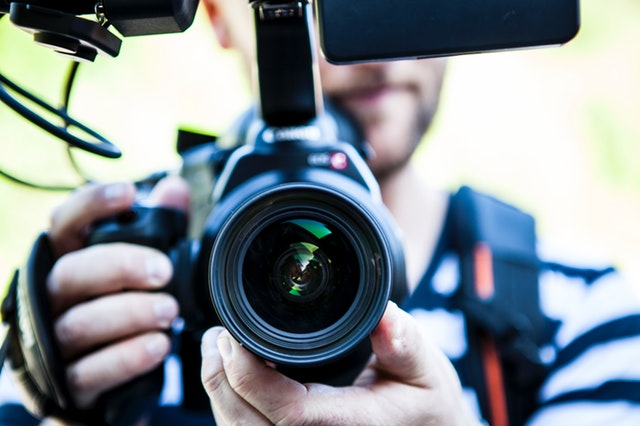 Every fundraiser dreams of being the most loved and well supported nonprofit in town.
The charity that EVERYONE gives to and talks about.
Sounds good, right?
But how do you get there?
You need a big, loyal donor base of people who love your nonprofit's mission. How do you grow a big, loyal donor base? You start with raising awareness of the need your nonprofit seeks to meet.
And if you can get your nonprofit's story in the news, raising awareness gets easier.
Get your nonprofit's story in the news = Increased Awareness
Your nonprofit's story in the local news media will help spread the word about the work you're doing. It will give you instant credibility, even if your nonprofit is very young or very small.
The old marketing adage that someone has to see your message 7 times before it sinks in is probably no longer true. Because we're all inundated with messages now through social media, email, and more, it probably takes more like 20 times now.
If you can get your nonprofit's story in the news, it can be one of those times and for certain demographics who still loyally read the paper, you'll be able to reach them.
Any time you have an appeal out, getting a story in the news will boost your response rates. It just reinforces your message to your donors and can be a good reminder if they meant to give but forgot.
The week between Christmas and New Year's Eve is typically a slow news week and local media are hungry for feel-good stories, especially local ones that they don't have to work hard to get. Pitch your nonprofit story a week or two ahead of time so the reporter can get it "in the can" and ready to go. After all, they want to have that week off, too.
4 Steps to Pitching a Story to the Local Media
Here are the basics to get your nonprofit's story in the news:
1. Pick a good story. Find the human interest angle. Don't just pitch anything – news outlets aren't interested in your nonprofit's anniversary or upcoming fundraising event. They want to know what you're doing that's making a difference. Choose a story that they will want to run.
2. Pitch it to the right media outlet. Not all of them will cover your type of story. Find the television station that touts itself as "community based" or "home grown." They're more likely to cover the local feel-good stuff. Find the newspaper reporter who covers your content area and pitch your story directly to them. You can usually do a little research on their websites and figure out exactly who to send your press release to.
3. Answer the 5 Ws in your press release. Follow the standard press release formula and give the who, what, where, when, and why of your story. Show how your nonprofit is the right one (or the only one) addressing the particular need and how you are fully committed to making a difference. Include your contact info, too. You can google Sample Press Release and find a ton of ideas for what your release should look like.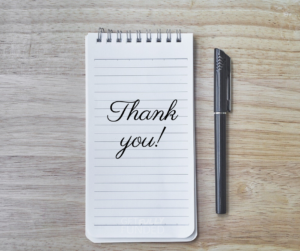 4. Follow up with a thank-you note if they run your story. Seems obvious, but lots of reporters and News Directors have told me they hardly ever get a thank-you from a nonprofit. Thanking them for helping you out is not only polite, it can begin a relationship, which will make your next placement even easier. And if something amazing happens because of your story (you collect an unprecedented amount of money or stuff, a dog gets adopted, etc.), definitely let your media contact know. They LOVE knowing that their story made a difference.
Pitching stories to the news media is like anything else – the more you do it, the better you get at it.
So do it. Often. Get a volunteer or intern to help you if needed, but get in the habit of finding and pitching stories.
5 tips to make it easier
Trying to get your nonprofit's story in the news can seem daunting if you've never done it before, so here are some tips to help you get your story in the news.
1. Make it easy to pick up your story.  Local newspapers have fewer staff than ever before, and they're challenged to fill lots of space with stories. They don't usually have the resources to interview you and write the story themselves, so the easier you can make it for them to run your story, the more likely you'll get placement. Write an interesting press release. Offer to supply the full story. Provide photos or video to go with the story. Just make it easy for them. I once had an Editor tell me that he loved my press releases because they could literally copy and paste from my email and run the piece. He said "you wouldn't believe how many people scribble something on a napkin, hand it to me and expect me to run something."

 

2. Be the expert. Offer expert insight on your subject matter so that reporters will seek you out. When a story hits national or international news with relevance to your community or your mission, reach out to your local news and offer your point of view. For example, when a natural disaster strikes, the local Red Cross offers emergency preparedness tips, and local media sources love that kind of story. Any time a story comes out with updated poverty or hunger stats nationally, the food bank should show up with local numbers or implications. Reporters love knowing they can turn to you for the local angle.

 

3. Consistently pitch a story. I recommend that you pitch a story to the local media once a month. But it has to be a good story. Stay in touch with the reporters who cover your beat. Send your newsletters and updates to them to keep them in the know about what you're doing. I once got a story on TV because of an article a reporter saw in my newsletter.

 

4. Offer a great photo opp. Newspapers and TV want great visuals to go along with a story, so provide it to them. Look for a photo opp that will appeal to them. Or provide a great photo along with your story. Just about anything can be turned into a photo opp once you learn to think like a reporter. Inventory of music instruments, a tractor trailer load of loose watermelons, or a pile of kids' prosthetic legs – these are all photo opps I have personally pitched to the media and got stories placed. It's all about creating the habit of always being on the lookout for a good photo opportunity.

 

5. Share it like crazy. If you do get a story, share the heck out of it on social media. Make copies of the newspaper article and send it to donors along with a personal note. Send out an email blast and include a link to the news media site. The more you share it, the more you'll get out of it, and the more the news media will appreciate it.