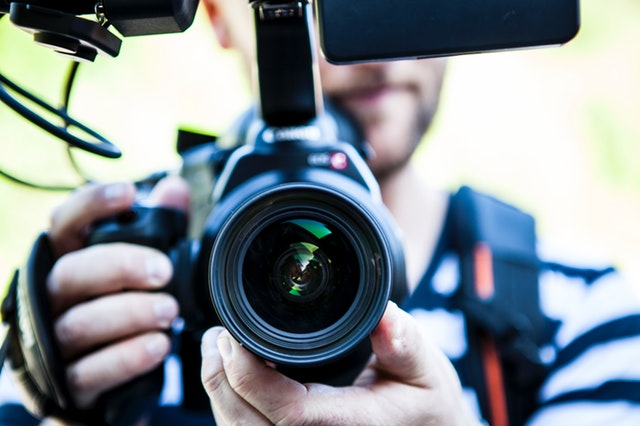 A winning strategy for spreading the word about your organization's work is to get your nonprofit's story in the news. 
A news story gets your organization in front of a large audience of potential supporters and gives your organization instant credibility. 
Even though there aren't as many people today reading actual newspapers or watching the 6 o'clock news these days, your local media still reaches a large audience of people in your community who need to know about your nonprofit's work.
So, getting your story in the news is still a worthwhile strategy, particularly if your nonprofit is young and needs a bigger audience.
And, being in the news still carries a lot of weight.
People think that if you're in the news, you must be doing important work. 
But how do you land a news story?
It's part art and part science. And part relationship. 
First, you have to have the right story for the right publication. You need a story that editors and reporters will deem newsworthy – an interesting story people will read or watch on the news.
Sometimes it's a matter of zeroing in on a single aspect of your organization's work or an unexpected story, such as two volunteers falling in love while serving soup side-by-side in the homeless shelter's kitchen. Their fifth wedding anniversary would be a fun news story. 
There are plenty of ordinary happenings that can grab a headline, such as your nonprofit's annual student art contest or upcoming 5K. Or your food bank receiving dozens of 55-gallon barrels of peanut butter (that happened to me once!).
The key to getting your nonprofit's story in the news is building relationships with local journalists. This can take time, but it pays off. More about that later.
Get Your Nonprofit's Story in the News
Here are the steps for getting coverage of your organization's work in newspapers, TV news, and digital publications: 
Step 1: Find Your Story 
A story about your organization's history, programs, and future goals is unlikely to get picked up by a newspaper, TV station, or digital publication. It's just too broad. And not nearly interesting enough. 
Look at your organization's work as if you are a reporter. 
Do you have a new program or a program expansion? 

Are you tackling a problem in an innovative way? 

Do you have a remarkable success story? 

Do you have a quirky, funny, or just plain interesting story? 
These are your best opportunities. Start looking at everything your nonprofit does through this lens and you'll start finding stories that you can pitch.
If you don't have any of these angles to work, here are some other possibilities: 
An upcoming event. The best opportunity to get a story about your event is before it happens. The second best opportunity is to invite the media to attend your event and cover it. The worst time to pitch about the event is after it happened. It's old news and no one cares.
A new Executive Director. If your organization has recruited a new leader, you can pitch a story about them. Why did they take the job, and what is their vision for the organization and the people you serve?
A retiring Founder or long-time Executive Director. If your Founder or Executive Director has been at the helm for 20 years and is well-known in the community, their retirement could make for a news story. They can reflect on the past two decades and share their wisdom.
A new building, whether you are breaking ground or ready to cut the ribbon. Offer a tour of your new building or addition, and emphasize what your organization will be able to do in the bigger space.
A transformational gift. The big-gift story is surprisingly easy to sell, especially if you can say it's "the biggest gift in our organization's history." It's okay if the donor wants to remain anonymous. That adds a bit of intrigue! Emphasize what you will do with the gift and how it will impact the community.
Position Your Nonprofit As the Expert
Sometimes pitching a story about your organization isn't the right approach. Instead, focus on the cause.
Here are several ways to get indirect coverage of your organization:
Pitch a story about your organization's cause with your Executive Director as a source. For example, if your organization provides rent and utilities assistance and you have had a steep rise in requests for help, you could pitch a story about the crisis of middle class people falling into poverty. Be prepared to cite statistics and offer solutions. Keep the pitch focused on the issue, not what programs your nonprofit offers to help people.
Write an op-ed piece from your Executive Director about the issue your organization works to address. Again, cite statistics and offer solutions. Give some examples from your organization's work, protecting the privacy of everyone involved. Aim for about 700 words.
Write a letter to the editor in response to a story. Mention your organization's work as you add to or rebut a story that ran within the past week. Keep your letter to about 150 words.
Reach out to the media with a local angle on a national story. If you see a story in the national news that is relevant to your work in the local community, that can be a great time to be a resource to your local media, offering them a local story. If hunger among the elderly is on the rise nationally, share what you're seeing locally along with a few key stats and a little about how you're addressing the need in your community.
Brainstorm story angles with your Board, staff, and volunteers. Study your local publications and news programs for four weeks. See what types of stories they cover. Think of stories you could pitch that are similar.
Pick your strongest idea and run with it!
Step 2: Write a pitch or a press release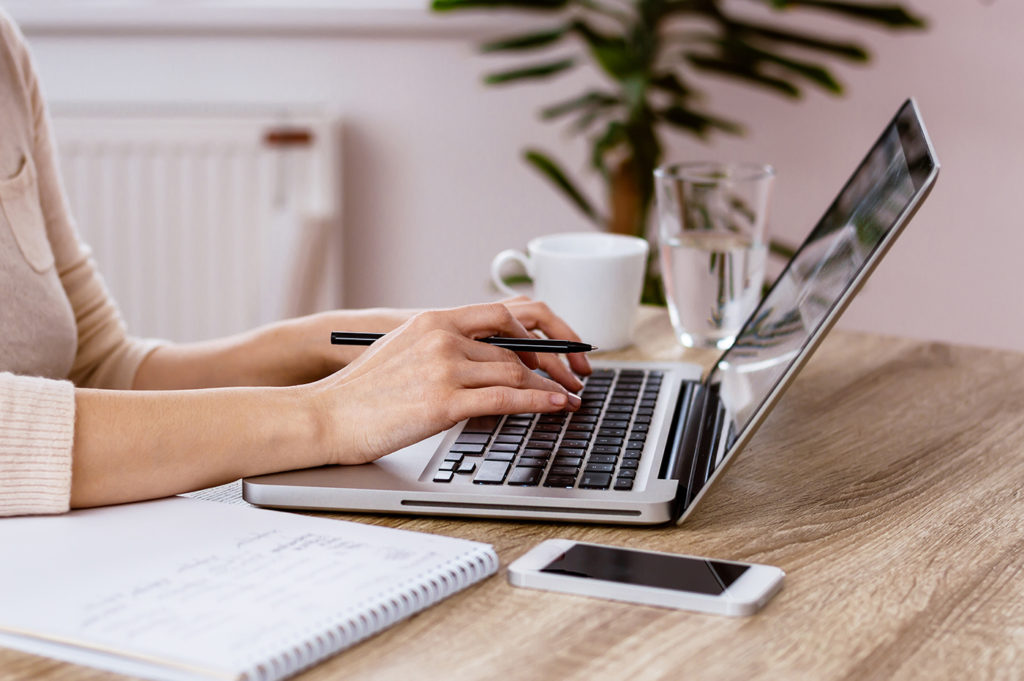 This task can be intimidating, but it doesn't need to be. Just remind yourself that you are writing what you know.
A pitch is appropriate if you are suggesting a story about your organization's cause, such as food insecurity or overpopulation of cats. Draft your pitch as an email with the subject as the headline you would like to see.
For example: Safety net for unhoused people inadequate as winter approaches
Be brief and passionate. Include your most compelling statistic. Frame the issue as urgent. Encourage the journalist to call you to discuss further.
If you want to pitch your story to several news outlets, you need to draft a press release, which you can later adapt for your website's blog, your email marketing communications, and your social channels.
Start with a headline that summarizes your news.
For example:
Cat rescue breaks ground on shelter addition, will be able to house 50 senior cats
After-school violin program receives six new violins, will expand to include younger students 
Conservation organization to plant 112 trees, one for every year since city's incorporation
Bicycle program readies for holidays, will repair and give away 150 bikes
Local literacy program supporting students in Haiti raises record-breaking funds, moves 24 students off waiting list
Food pantry partners with local pet rescue to open pet food pantry
5K will raise money for school's outdoor classroom and track 
Write the release in a straightforward manner, including relevant information with no sentimental language. Avoid exclamation points.
Answer the basic who, what, where, when, and why. Demonstrate that your organization is the best and only organization addressing an urgent community need. Include a quote from your Executive Director.
At the end, include boilerplate information about your organization, such as when it was founded, the services it provides, and how many people it serves.
Convert your press release to a PDF.
Include 1 – 3 photos and a short video, if you have one. Provide cutlines with the first and last names of everyone in the photo as well as the photographer. Get release forms from everyone in the photos and videos, in accordance with your organization's policy. But you do not need to provide these release forms to the news organization.
Step 3: Distribute your release 
Create a media list of people to send your pitch or press release. There are services such as Meltwater or Cision that generate media lists. But it's better to build the list by getting to know your media market.
Start by listing all the publications in your area. Think newspapers and magazines, even the free, weekly publications. Include digital publications. List all the news stations in your market. Make creating a media list a team effort so you can capture every local outlet. Online sources like Wikipedia can help you find additional publications if you have a broad area.
Search for the right person to contact as well as a general email for news tips. If you are targeting your local daily paper, who is the reporter who writes stories similar to the one you are pitching?
If you are targeting a local TV station, pay attention to the field reporters who prioritize feel-good stories. If your organization supports families impacted by childhood cancer, figure out who the healthcare journalists are in your market. Ask the media relations professionals at local hospitals to share contacts. You might have media professionals in your volunteer ranks who can refer you to the right person at their news organization.
If you can't figure out which reporter, find the Assignment Editor's information. That person is responsible for divvying out stories to reporters.
Use Google alerts to follow your local publications and issues related to your organization's mission. A local freelance writer who writes for various publications could prove to be solid gold.
Once you have a media list with contact information, you are ready to distribute. Here's how:
Send a personalized email to each media contact whose name and email address you have.
For the subject line, write the headline you want to see.
Personalize the email by briefly introducing yourself and mentioning the stories you read by the journalist that led you to believe they might be interested in your release.
Then write, "I thought you might be interested in our latest news:"
Then cut and paste the release into the body of the email. Be sure your contact information is right there.
Embed your photos in the email.
Then, attach the news release as a PDF and attach the photos and a video if you have one.
Hit send.
When you have sent your release to everyone whose contact information you have, you can then send a batch email to the general news inboxes of all media outlets. Use the BCC function.
Again, top the email with a brief, personal message, such as, "Thank you for covering news from the local nonprofit community. Here is our latest:"
Then, cut-and-paste the text into the body of the email, imbed the photos, attach the release as a PDF, attach photos, and send.
Congratulations, you have just distributed your press release!
Step 4: Follow up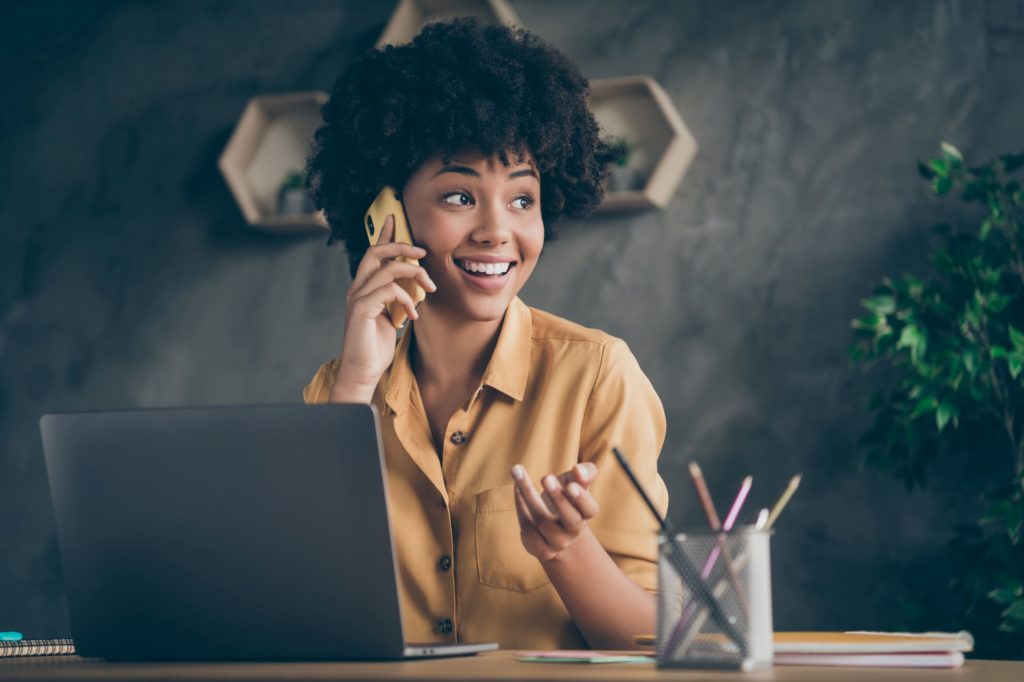 Give journalists a few days and then follow up with an email. Use Twitter/X to follow up with journalists who are active on the platform. If you have a phone number, you should call, but only if you are pitching a strong story that might be of interest to the journalist. Don't waste their time.
If you still don't get any response, re-evaluate your pitch. Is it newsy enough? Does it fit with the type of stories the publication covers? You can follow up with the journalist to ask why the pitch wasn't quite right. Some journalists will provide feedback.
Then, keep trying! Building media relations takes time and persistence.
When you get a story, thank the reporter for taking the time to cover your organization's news. Let them know you got positive feedback from the community and you hope to work together again in the future. Many nonprofits skip this step and journalists will truly appreciate the gesture!
Resist the temptation to nit-pick if the journalist got something not-quite-right or did not position your organization exactly as you would like. If there is a factual error, however, you should request a correction. Be courteous, as it is only human to make a mistake. Requesting a correction will help build trust between you and the journalist. And the story will be corrected!
Continue the relationship by occasionally letting the journalist know you enjoyed a story they wrote. Let the journalist know if you hear of news that might be of interest, even if it has nothing to do with your organization. Nonprofit professionals tend to be in the know.
What After You Get News Coverage
Now that you have a link to a story about your organization, you need to share it far and wide!
Make copies of the story and send it with a personal note to your donors.
Post the link to your social media channels. Post the link on your website. Send an email to your supporters with the link and ask them to share it with their contacts and post it to their social media channels. Put a link to the story in your email signature, and ask your staff and board members to consider doing the same.
The more you share it, the more your media contact will appreciate you and they'll remember it the next time you pitch a story.
Tips to Get Your Nonprofit's Story in the News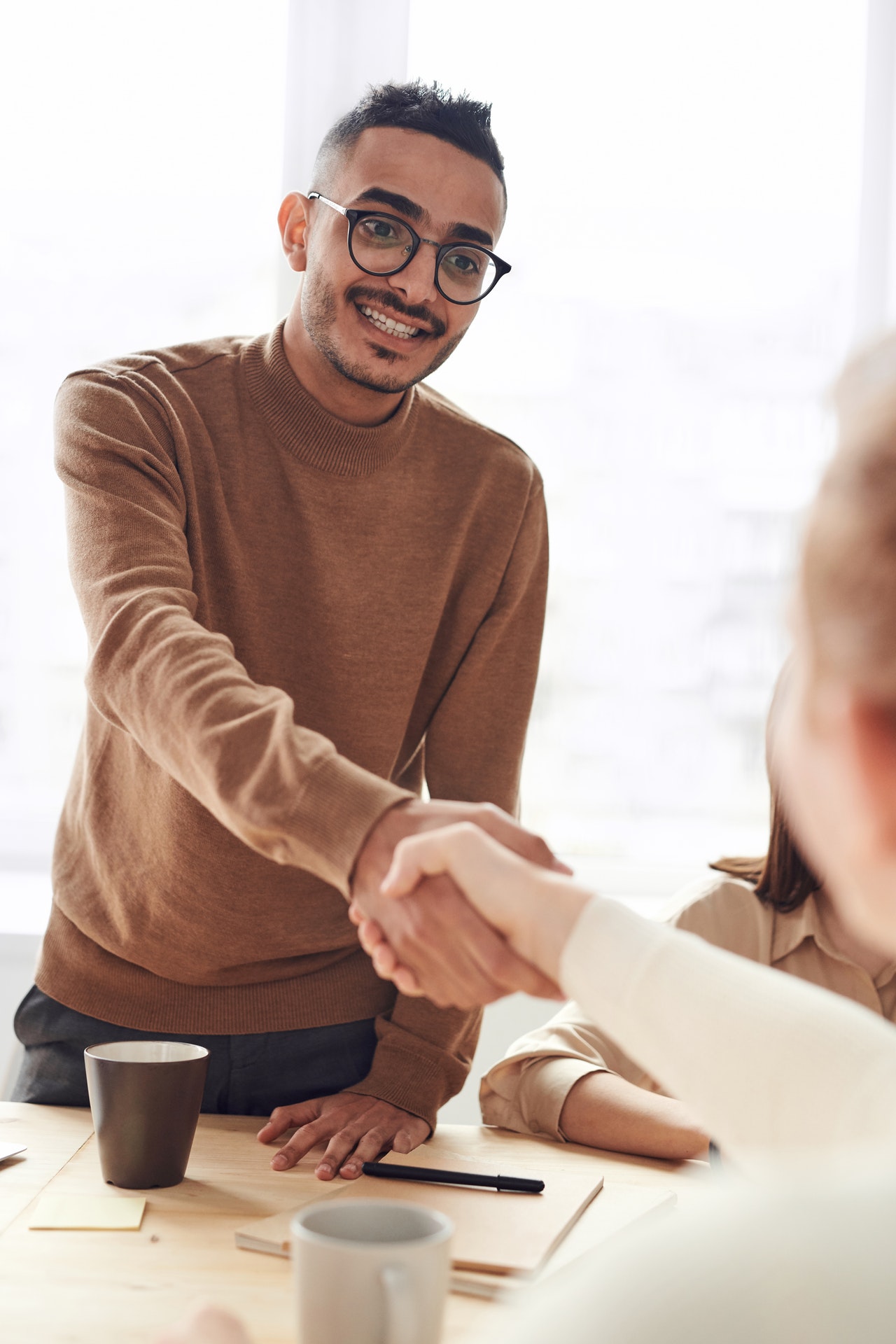 Don't underestimate hyperlocal publications. It's easy to build relationships with the editors of small, neighborhood publications and to get the coverage you want. A small publication will often run your press release verbatim. Bigger news outlets scour small publications for story ideas. Your news will get seen by larger outlets, even if they missed the press release you sent them!
Invite journalists to take a tour. It can be hard to get an editor or reporter to meet with you, but offering a behind-the-scenes tour can be effective.
Be thorough. I once had an editor tell me that he loved my press releases because he could  literally copy and paste from my email and run the piece. "You wouldn't believe how many people scribble something on a napkin, hand it to me, and expect me to run it," the editor told me. When you write a thorough press release, you make the journalist's life easier.
Be consistent. Make it a goal to pitch a story to the media once a month. Just make sure it's a good story. Stay in touch with the reporters who cover your beat. Send your newsletters and updates to them. I once got a TV story because of an item a reporter saw in my newsletter.
Be sensitive to the people you serve. The easiest story to pitch might be the homeless person who has been coming to your soup kitchen for 10 years, but the person might not want to be featured in a story. Ask people to appear in news stories in a way that gives them an easy way out. If media coverage could hurt them in any way, find a different angle.
Some people, especially those whose lives improved because of the support your organization provided them, will be excited to be featured.
Hold a press conference. This bold move can be very successful when done right. Hold a press conference to discuss your issue, its impact on the community, and solutions.
Position yourself as a leader in the community on homelessness, food insecurity, pet overpopulation, wraparound services to families in crisis, or whatever your organization does. Announce an initiative to address the problem, and call on the community to work with you and your partner organizations.
Invite all local media, giving them two weeks notice. Ask them to RSVP. Send several reminders leading up to the event. Provide paper and digital handouts with all the information journalists need to write the story.
The Bottom Line
Media relations is an important strategy to grow your organization's network of volunteers, donors, and partners. And it should be part of your annual fundraising plan. You don't have as much control over this strategy as you have over others. But consistent attention to media relations will pay off in the long run. 
Be confident in the stories you have to tell and their importance. You are not begging for coverage or asking for a favor. You are inviting the media to cover newsworthy stories that impact the community you both serve.