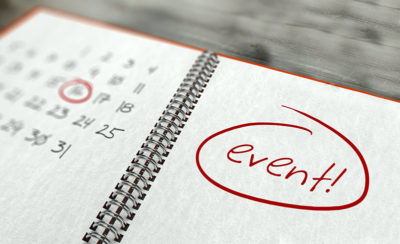 When it comes to fundraising, there's nothing quite like having a signature event.
A true signature event can become your largest donation-earner – not to mention, it's a great opportunity to get in front of your supporters and have a ton of fun while you're at it!
You can raise awareness, deepen relationships, and find new supporters all while generating much-needed funds for your nonprofit.
So, what makes an event a signature event?
And what does it take to pull one off?
What is a Signature Event?
A signature event is an annual fundraising event that your organization is known for in the community.
Everyone associates that event with your nonprofit.
Usually, the theme of the event is in alignment with your nonprofit's mission.
The event itself could be a formal dinner or gala, a carnival day, golf tournament, concert, or anything and everything in-between.
As long as it's well-coordinated, well-organized, and is a good time for those who attend, your signature event can become an annual fixture in the community generating more and more support every year to help your nonprofit fulfill its mission.
Why You Need a Signature Event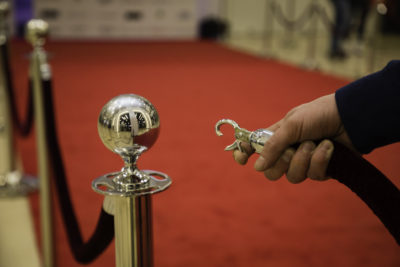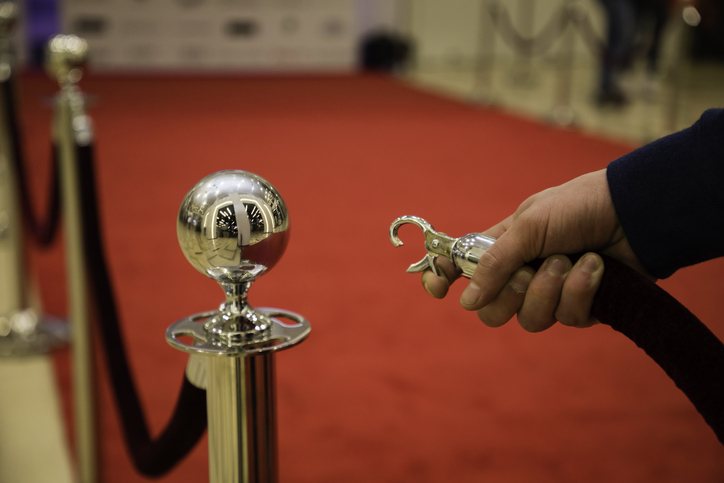 A signature event can bring in significant revenue, attract new supporters, and raise public awareness about your organization.
It can also attract volunteers to help with your event (and after!) and can generate in-kind donations, too.
Besides the obvious purpose of raising funds, there are lots of reasons why a signature event is great for your nonprofit.
One big reason to hold a signature event is because of the buzz it creates in the community.
If you promote and market properly, people will not only look forward to your event but talk about it for weeks leading up to it — and for weeks afterward!
All that buzz makes it's easier to sell corporate sponsorships, and tickets seem to just sell themselves.
This buzz also creates a second benefit – awareness.
When everyone is talking about the carnival for the after-school program, people will organically become more aware of your work and your mission.
Win win!
A Signature Event Takes WORK!
While there are lots and lots of benefits to hosting a signature event, be prepared that it will take some planning and work –.more work than a smaller or online fundraiser.
Understand that you'll need help. Real help. 
You won't be able to pull off an event of this scale on your own.
You'll need folks who can get on the phones, make personal visits, help with set-up, contribute relevant and helpful ideas, and be ready to roll up their sleeves in other ways.
This is not the time or place for the volunteers, who are long on ideas but short on willingness, to put them to work.
Now is the time for the real worker bees to get involved and help you build a great event.
Planning a Signature Event
No matter what kind of event you're planning, the process to creating a signature event is the same, so here are the 8 steps you need to follow:
Step 1. Assemble an Event Committee.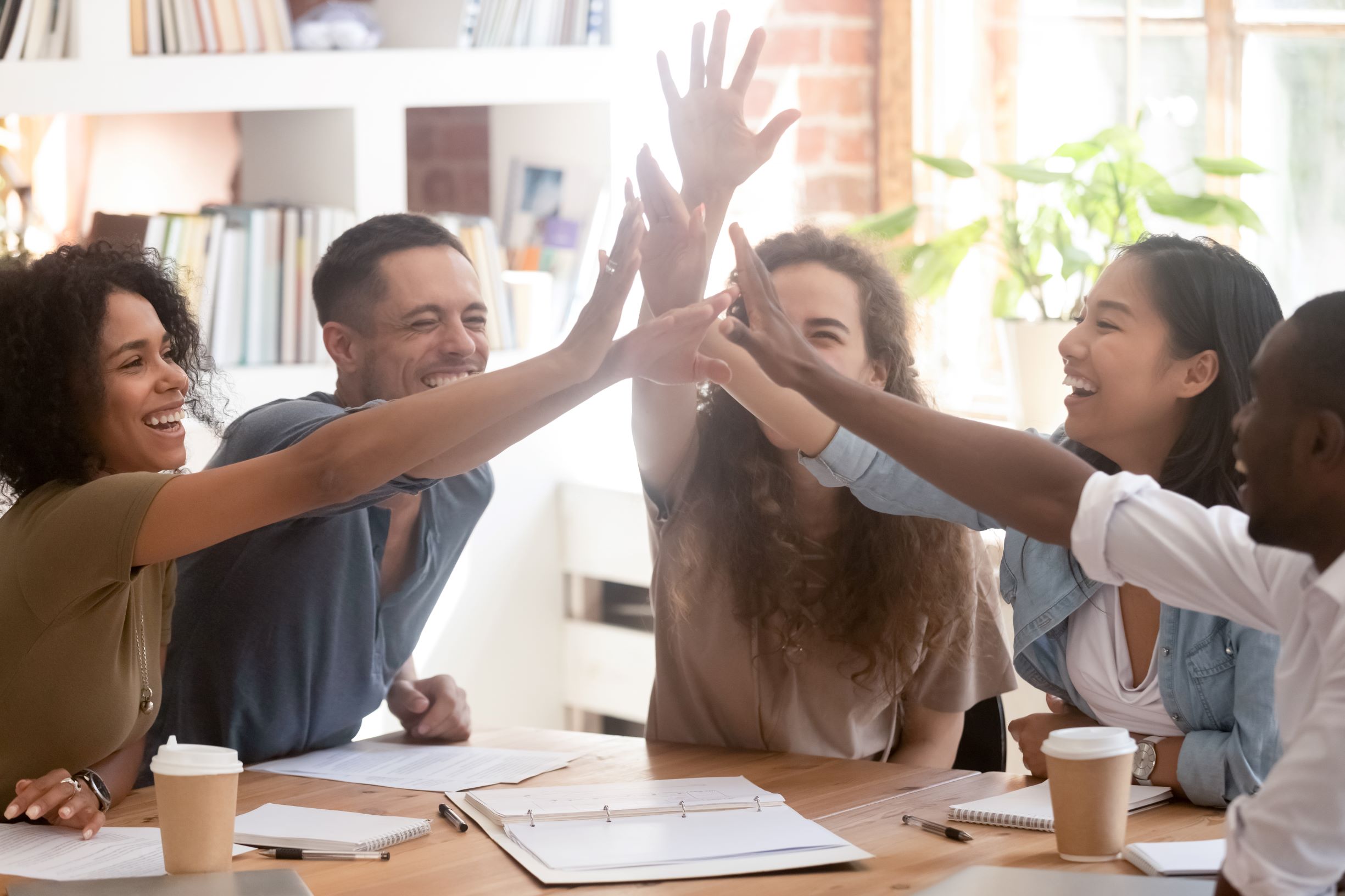 Many hands make light work.
So, surround yourself with people who are connected and can reach far into the community, into places you can't reach yourself.
You don't want just warm bodies here – get people with connections in town and who LOVE planning charity events!
A successful event planning committee should help with planning the details, finding sponsors, recruiting volunteers, securing auction items, publicizing the event, selling tickets, and whatever else needs to be done.
Trust me, when you get the RIGHT people on this committee, your event (and working behind the scenes on it) can be fun and successful!
Step 2. Choose an original event idea.
Choose an event that will be unique.
If other nonprofits in your community are doing carnivals, don't do a carnival. If they're all doing golf tournaments, stay away from golf tournaments.
Note – the ONLY exception to this rule is a gala/auction. It's perfectly okay for every nonprofit to hold their own galas, but keep the theme, look, and overall feel of the event unique to your organization.
Virtual signature events can include concerts, dinners with food delivered or picked up, cooking classes, and more.
The possibilities are endless really, so get creative and see what you can come up with.
What makes it a signature event is more about the theme, vibe, and execution, not whether it's in-person or virtual.
Step 3. Define a clear vision and brand for the event.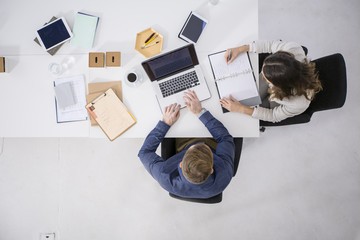 Your event needs a clear vibe that will serve to brand the event and also attract attendees.
As you create the vibe for your signature event, consider:
Who are the ideal attendees for the event?
What experience do you want them to have?
What's the feel for the event? Is it an upscale, black-tie event? Or is it a casual, family-friendly event?
How would you describe the atmosphere you want the event to have?
What type of vibe would be on brand for your nonprofit?
Nothing here is right or wrong. But it IS important to choose and to keep little detail about the event supporting that vibe.
For example, if you're hosting a black-tie gala, you don't want red gingham plastic tablecloths on the tables or paper napkins.
Think about the audience you want to attract to your event and make sure the vibe you're creating for the event is one they'll want to be part of. If not, you'll have a tough time getting your desired audience in the door.
Not only do you need a clearly defined atmosphere for the event, it needs to be on brand for your nonprofit.
For example, if your nonprofit fights addictions, it doesn't make sense to host a casino night or a wine tasting or a craft beer festival. Those go against the grain of your mission and may leave people feeling confused or angry.
Step 4. Rock the revenue.
How will you make money at this event?
Through sponsorships?
Ticket sales?
Silent auction?
Games of chance?
Something else?
It's important to plan out the revenue streams and create a budget to not only be prepared for expenses but to project the revenue so you can see what the return on investment might be for the event.
As you review your projections, make sure your planned signature event has an appropriate cost per dollar raised.
In other words, make sure you're making enough money to make the event worth hosting.
If you're not raising 4 or 5 times what you spend, you need to add more revenue streams or cut your costs. 
Your signature event should easily raise the money you need and if it doesn't, you may not have a clear vision or be attracting the right audience.
Step 5. Find sponsors.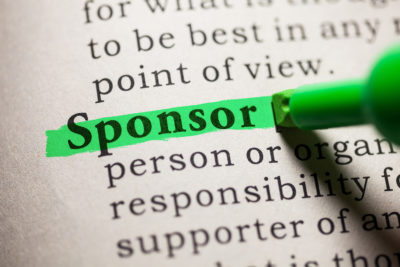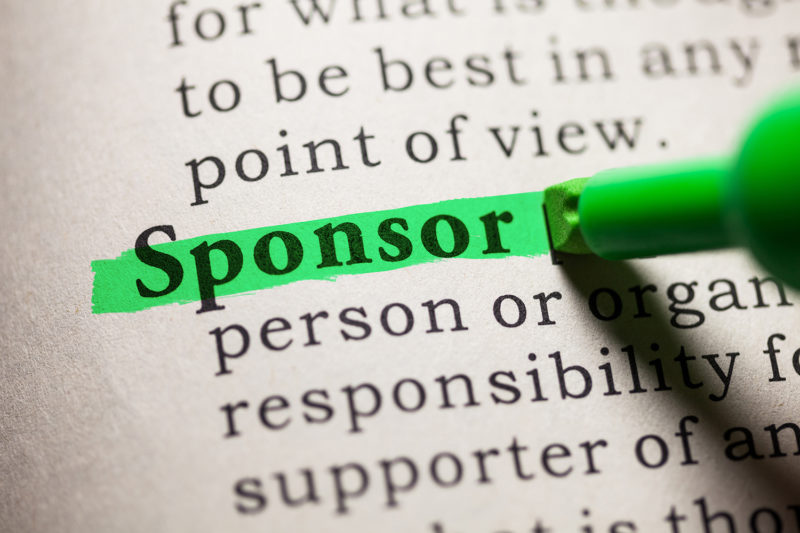 Corporate sponsors are the BEST way to increase your net profit from your signature event.
It takes a little planning to find and secure corporate sponsors, but it's really worth it.
Start with any companies that regularly support you in any way. Whether they provide a warehouse for you, allow you to put your fliers in their businesses, allow you to come speak to their employees once a month, have donated a gift card…ANY sort of support.
If they have helped your nonprofit, offer them a sponsorship.
See what I did there? OFFER them a sponsorship.
Don't ask them if they'd be willing to help out and become a sponsor. OFFER them the opportunity to get their name and logo on your materials, be recognized on your website, or whatever other incentive you are offering your sponsors.
Don't overlook this important element!
Corporate sponsors can make up 50% of your revenue or more!
And while you're at it, ask those corporate friends for an in-kind donation if you're holding an auction.
Step 6. Put yourself in an attendee's seat.
Plan out your attendee experience to make sure that they have the best time possible.
What will they see, hear, feel, and smell at the event? Details matter here!
Think about your entire event from start to finish.
How will people hear about the event?
Is it easy to purchase tickets?
What happens the first 15 minutes they're at the event?
Will they know where to go and what to do?
Will they be acknowledged and shown "the ropes" or will they be left to wander and explore?
Will they know where to sit (if this applies)?
The more attention you pay to the little details, the better. You don't want people standing in a long line to get in the door or to get a drink or to check out from the silent auction.
A good event committee can help anticipate problems and find solutions before the event ever starts.
This may seem like a lot of work, but remember that the better the attendee experience, the more buzz you'll create for the event and the easier it will be to sell out next time.
NOTE: A good attendee experience is CRITICAL if your event is virtual, so be sure to think about all the little details and what it will be like for someone participating from home!
Step 7. Promote with purpose.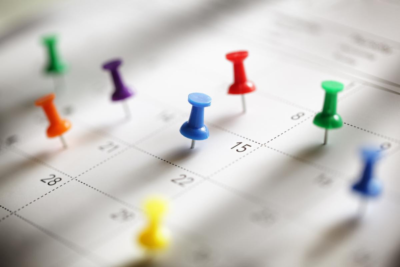 Create a marketing and promotion plan for your signature event so you're reaching the right people and filling seats/spots with ideal attendees.
In other words, think about the audience you want at your signature event and then decide on the best and most productive ways to reach those people.
For some events, getting on local radio and TV is a great way to reach your audience. For other events, word of mouth or Facebook ads might be the best route for promotion.
Hopefully, someone on your event committee has experience in marketing or public relations.
A well-thought-out promotion plan will raise awareness and help sell out the event.
Step 8. Celebrate good times, come on!
Immediately after the event, put together a photo montage video and share it with attendees and the public. Also, share the total raised at the event.
This is a great way to keep the excitement from the event going AND inspire those who didn't attend to make sure to come next year!
The Bottom Line
When you do it right, your signature event will bring so much to your organization — not just money.
People will ask you about the event for weeks or months to come and maybe even ask how they can get involved in the planning for next year, which is very cool.
Before you know it, your event will be THE big fundraising event in town and you're raising more money than you ever knew you could.