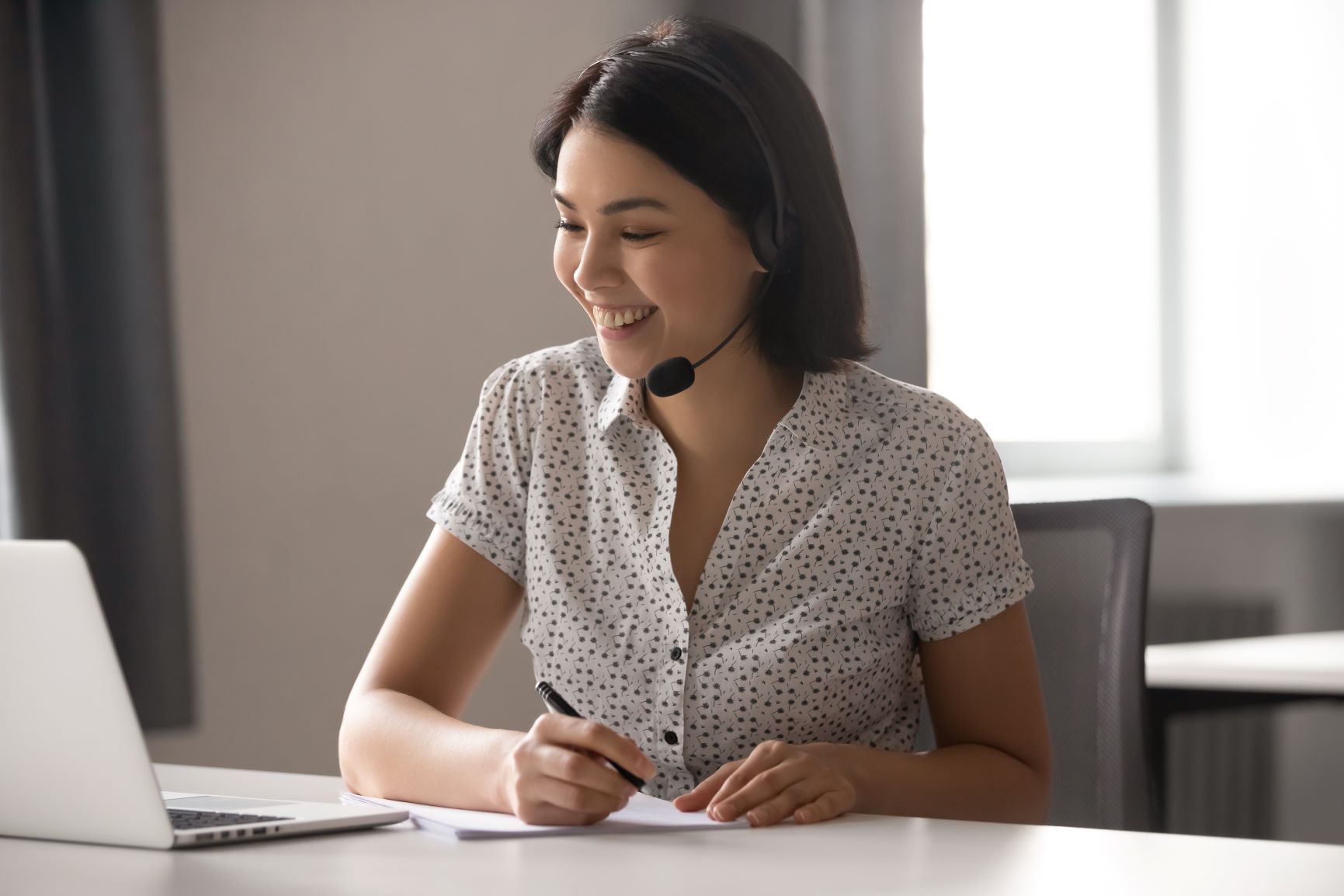 Sometimes the only thing standing between you and launching a successful fundraising campaign to fund a new, needed program is an extra set of hands.
It may make sense to hire someone to give you that help, especially if that person has the skills you need and can work remotely.
What you need is a nonprofit virtual assistant or VA.
A virtual assistant is an independent contractor who provides services for clients while working from their home office.
For example, a horse rescue may be located in Massachusetts, while the virtual assistant lives in Oregon. But through shared documents and calendars via cloud-based platforms, the Executive Director of the horse rescue has the extra help they need to get everything done.
Don't assume a nonprofit virtual assistant is limited to basic clerical work like data entry and responding to emails. Many VAs can help with the more skilled and technical tasks required for communication, development, volunteer management, and program management.
A nonprofit virtual assistant is often a more affordable and flexible solution than hiring an independent contractor for every individual task you need help with. Once they get to know you and your nonprofit, they can become invaluable for all the tasks they can take off your plate.
Hiring a VA can be a perfect solution when your organization does not yet have the financial resources and stability to hire staff.
You can literally hire a VA to work 5 hours a week for you so you can keep the cost really low.
Deciding to hire a virtual assistant can be hard for people who are used to doing everything themselves.
If you're a control freak, you may worry that even with direction your virtual assistant won't do things exactly the way you do. I get it. I felt that way, too, in the beginning.
Plus, it's hard to commit to the idea of paying someone to help with less challenging tasks when you know you can just do it yourself.
But look – you're ONE person and you physically can't do everything yourself. Nor should you.
Your nonprofit needs you working in your strengths, not setting up your newsletter in Mail Chimp or scheduling your next Facebook post.
So, if you need help (and I know you do!) but you can't afford to hire staff yet, a VA may be the perfect solution for you.
Do You Need a Nonprofit Virtual Assistant?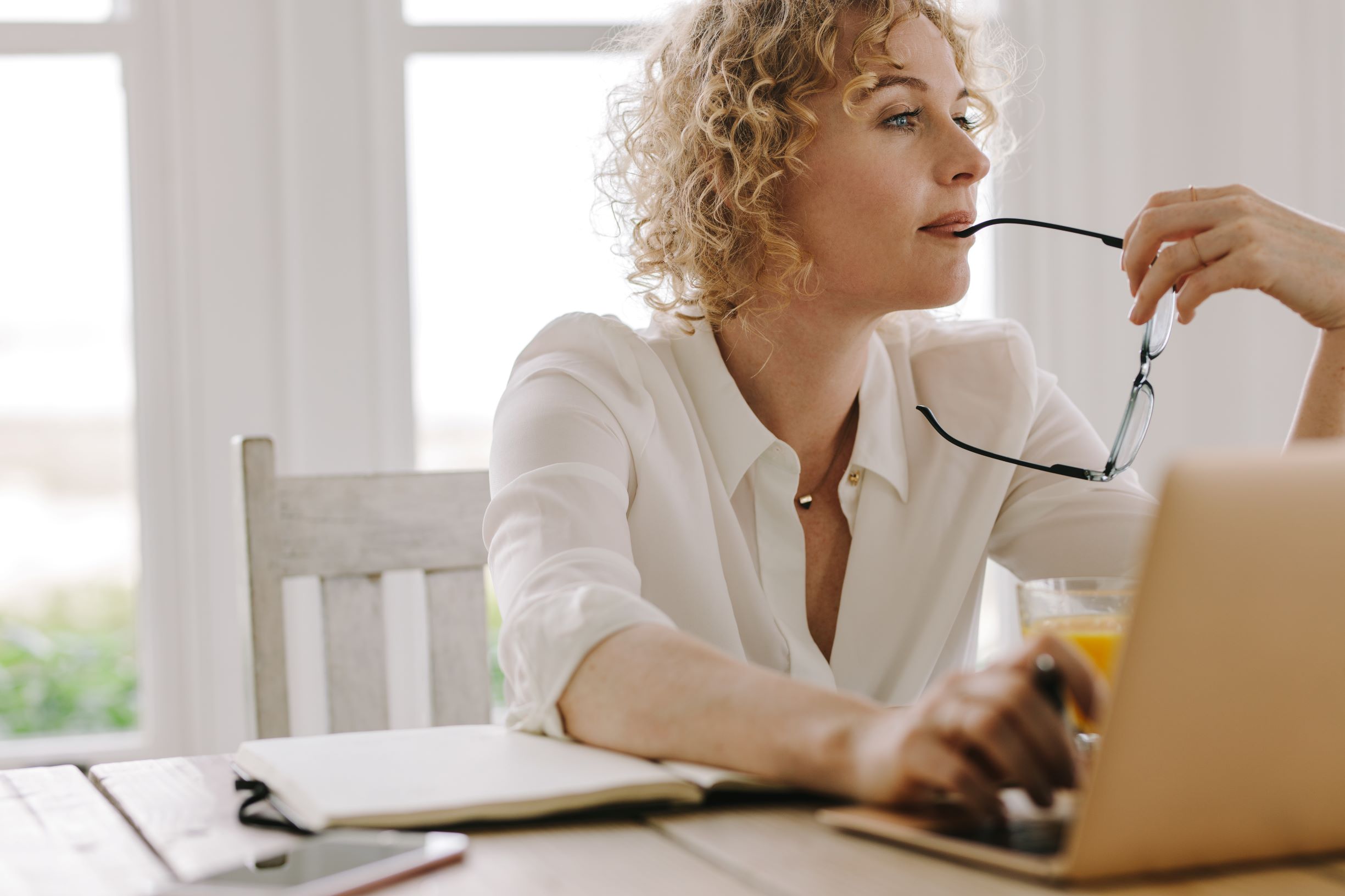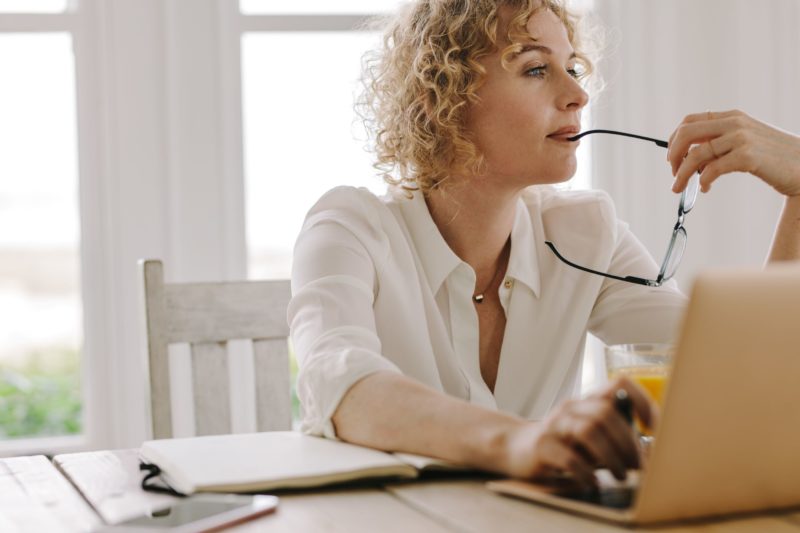 To determine if a nonprofit virtual assistant is right for you, try this exercise:
Write down all the tasks you will need to do in the coming month. I mean everything, including checking the central email account, updating the website, sending out email communication, and updating social channels, as well as everything you do to run your programs.
Highlight all the tasks that a virtual assistant could probably handle with clear direction.
Then highlight in a different color the tasks that are beyond your expertise, tasks you need to hire someone to do because you don't have the skills or learn the skills yourself.

Chances are that most of your tasks will fall into the first category. You can definitely find a VA to do those.
And you can probably find a VA to do the tasks highlighted in the second color, which are probably more technical in nature. These tasks are often important, yet they get kicked down the road because you don't know how to do them and either don't have time or don't want to learn how to do them. For most, these are accounting or tech-related.
The remaining tasks (those with no highlighting) will need to be done by you. And that's okay because by offloading the highlighted tasks, you just cleared space on your calendar to focus on these items and get them done.
The great thing about hiring a nonprofit virtual assistant is you don't have to commit. You can start with a short-term arrangement and just a few tasks. See how it goes then add more time for them as you're comfortable.
Finding and Hiring Your First Virtual Assistant
Finding and hiring your first VA can be intimidating. 
The biggest question is often where to start.  
First, ask your network if anyone has experience with or knows someone who is a VA. Word of mouth is usually best to find someone good.

Check out

Upwork

and

Fiverr

to find a virtual assistant. You can peruse the listings of hundreds of VAs, check out the types of services they offer, and see the ratings and reviews from previous employers. Many VAs specialize in a particular niche, such as Instagram account management or Quickbooks. Others list more general administrative tasks. 

Use a search engine to find consulting firms specializing in virtual assistants, especially those that have experience supporting nonprofits. 

Ask for VA referrals on NextDoor, Facebook, and other platforms. While you can hire a VA who lives anywhere, there may be advantages to hiring someone who lives locally and is familiar with the community. 

When you find a prospective VA, start communicating via email and note the person's professionalism and communication skills. You'll learn a lot about them in the way they respond, the speed in which they respond, and whether or not their communications have typos.
Be sure to ask for work samples if appropriate for the work you are requesting. For example, many VAs can handle small design jobs on Canva, but you won't know for sure until you view their work samples.
How Much Does a VA Cost?  
Most VAs charge between $10 and $25 an hour, though for more technical skills, you may pay $50 to $75 per hour. Most VAs offer package deals so that the more hours you buy, the less you pay per hour.
Some VAs charge as little as $5 an hour, but think twice before paying such a low rate. Exploitation of VAs is sadly common, especially on large platforms like Upwork and Fiverr, where the large number of people seeking work has driven down perceived value.
Remember, you get what you pay for.
A good VA can revolutionize your work-life balance and be instrumental in the growth of your organization. Pay your VA fairly based on the value they provide. Invest in your VA with pay raises and bonuses if you want them to stay with your organization.
In short, treat them like you would like to be treated.
Keep in mind that you are not committing to a full-time hire. You can take a bit of a risk with a virtual assistant. Go with someone who demonstrates professionalism in communications, who answers your questions clearly, and who seems to have the right experience for the work you need done.
Then, give it a whirl!
Next Steps After Finding A Good VA
Once you find a VA you want to work with, you both will probably be anxious to get started.
Here are some tips to create an environment where you can both thrive:
Provide your new VA with an agreement that spells out the terms of your working relationship, including a start date, end date, how many hours they will work per week, how much they will be paid, how each of you can break the agreement. In the US, request a completed W-9 form from your VA to provide your accountant so you can give them a 1099 at the end of the year.

Orient your new VA to the organization by going over the organization's mission, values, and programs. If you have a volunteer handbook or other documents with general information, provide them to your new VA. Pay your VA for the time spent on the orientation call, which need not be overly detailed.

Start small. Identify a test project you can assign your VA, just to make sure they are a good fit for what you need.

Set clear expectations from the beginning. Communicate clearly and often. Let them know you are always available to answer questions.

Use a project management tool like Trello or Asana to keep track of deadlines and progress.

Protect your privacy and security. Do not give your VA your personal login information and passwords. Set up special logins and passwords just for your VA to use. If you and a VA part ways, change all passwords immediately. Make sure your VA does not have access to a spreadsheet of usernames and passwords. Password-protect human resources files and other documents and folders containing sensitive information.

Don't give your VA access to your organization's bank account or finances. It's usually best to hire a bookkeeping firm or a professional who specializes in bookkeeping instead of a VA, but you can find VAs who specialize in these services. Just be careful with the sensitive information you give them at least initially. Don't give your VA an organization credit card or access to credit card information. Handle purchasing yourself at least until you're confident the VA can be trusted.

Provide the VA with consistent, clear feedback. This is how you build a healthy working relationship.

Be patient as you and your VA navigate a new working relationship.

Keep your relationship with your VA professional, honoring boundaries between your professional and personal lives. If you want a VA to help with your household—and who wouldn't?—source that opportunity separately.
If you cannot get into a groove with your VA after a few small projects, let them know it's not working out and move onto someone else.
If you want to continue working with your VA, provide a new, more open-ended agreement. Consider offering an incentive such as a pay raise or bonus after six months or one year.
When you are happy with your VA's work, let them know! We all thrive on compliments.
Tasks Your VA Can Do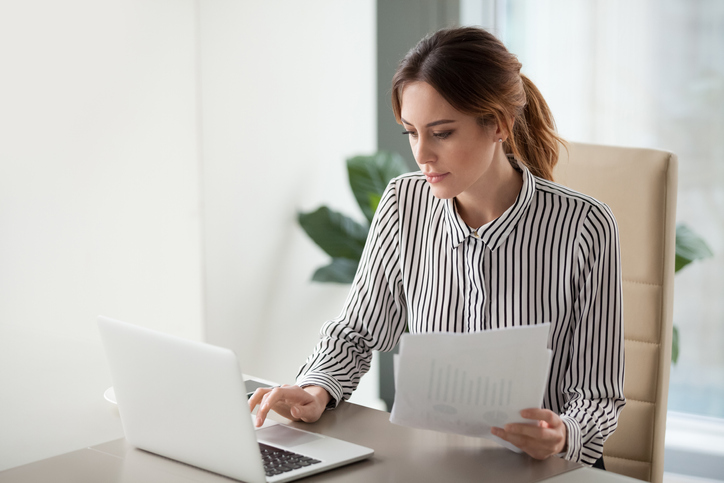 Once you start thinking beyond basic administrative tasks, there are as many ways to utilize your VA as there are tasks to tackle when running a nonprofit.
You may find you have more tasks than they can routinely accomplish in the time they are devoting to your organization each week. In that case, you have to prioritize and determine which tasks have the most value.
Here are just some of the ways a nonprofit virtual assistant can provide significant value:


ADMINISTRATION 
Manage Board communication: Board meetings require prep work, especially if you use a consent agenda. Packets must be prepared, along with an agenda and any presentations. Board members must be reminded, and RSVPs are usually requested. Many of these preparation details can fall to your VA.
Manage volunteers: Volunteers add tremendous value to a nonprofit, but without processes and communication, the volunteer experience won't be positive and volunteers will take their time and talents elsewhere. Your VA can manage volunteer recruitment, onboarding, tracking of hours, communication, and appreciation.
Organize everything: Your VA can tighten up your overall operations, making sure everything runs as smoothly as it should. Your VA can make sure all your marketing materials and communications are branded appropriately and consistently. They can make sure print collateral is available when needed without being overstocked. They can keep your Google Drive tidy and organize Dropbox folders. A place for everything, and everything in its place.
Create processes: As your VA learns about your organization, listen when they suggest processes that can improve efficiencies.


COMMUNICATION 
Manage your communication calendar: Your communication calendar should track your email marketing communications, blog posts, and social media posts. Your VA can keep all your communication and messaging organized and in one place.
Manage your email marketing: Whether you use Mailchimp, Constant Contact, or a similar tool, your VA can manage your mailing list, keeping your list updated and properly tagged. Your VA can provide an extra set of eyes proofing all emails and being the person who hits send. They can provide you with an analytics report and offer suggestions for improving open rates.
Post blog articles: When you finish a blog article, send it to your VA for proofing and posting. Your VA can find the right image to accompany the blog post and then share the post via social media.
Update website: Your VA can make sure your website is up-to-date, making additions, subtractions, and changes as necessary, keeping images and content fresh.
Manage social media accounts: You may want to continue creating most social media content yourself but, with direction, your VA can take on more and more of your social media management. Many VAs have significant social media experience and can design quality social media images using Canva.
Your VA can launch campaigns using Facebook Ads and spread news across all your channels, resizing and adapting posts for each audience. Your VA can track metrics and work with you to strategize on getting more out of your social media channels.
Your VA can also manage comments, responding and hiding when appropriate. If your Facebook account is set up to respond to inquiries, your VA can communicate with people seeking information.
Support media relations: Your VA can research reporters for your media list, distribute press releases, and follow up with reporters.
Manage print collateral: Your VA can proof your PDF, maintaining an eye for brand and message consistency. They may be able to lay out your content using Canva. From there, your VA can handle printing.
Respond to emails: Your VA can check your central email inbox twice a day, responding to emails when appropriate or forwarding to the correct person. They can keep the inbox tidy and organized, utilizing folders, ensuring that nothing gets lost or falls through the cracks.


FUNDRAISING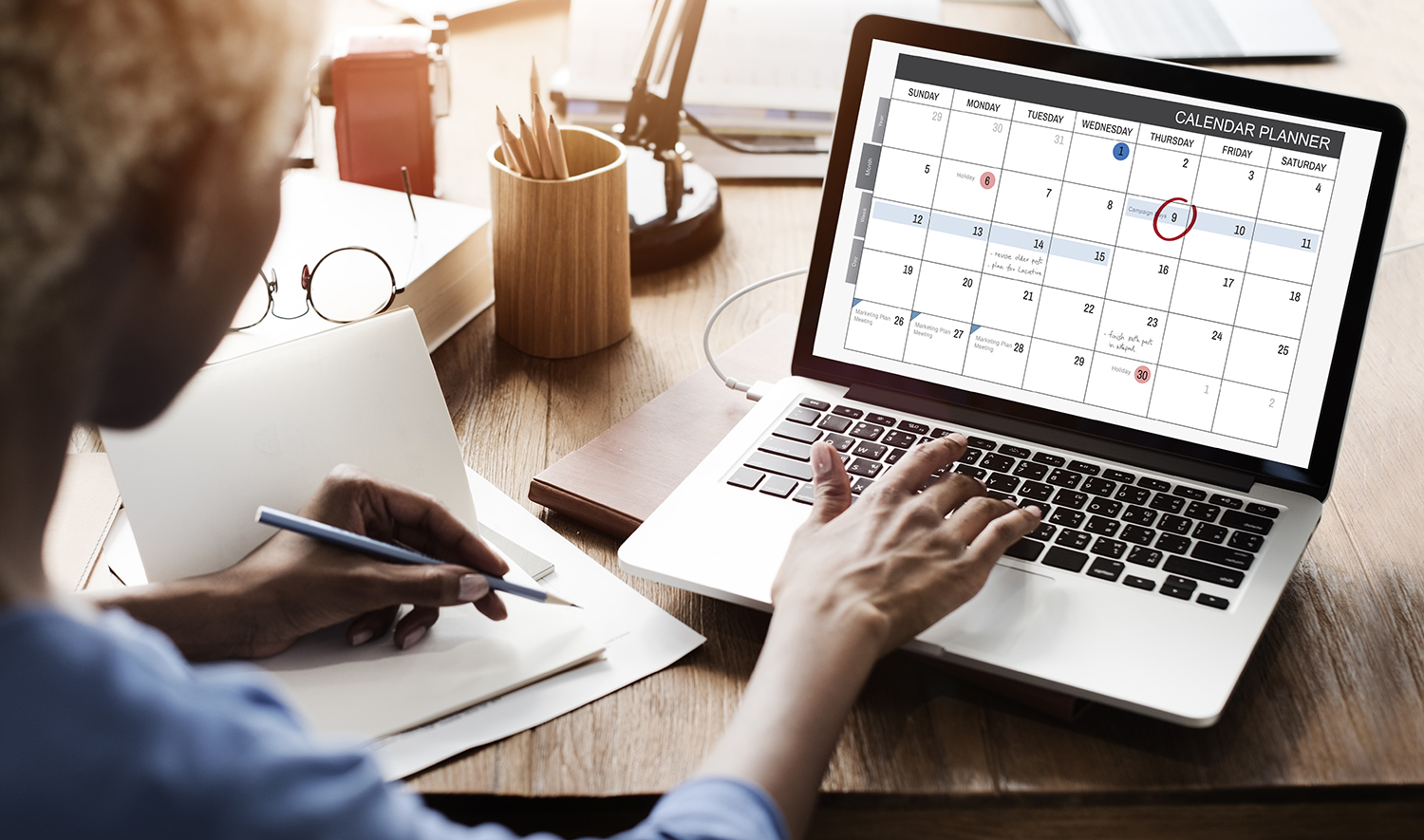 Manage the fundraising calendar: Your VA can manage your fundraising plan and calendar, tracking key dates for events, campaigns, and appeals.
Prepare snail mail appeals: After you write and design your snail mail appeal, turn it over to your VA. They can use a mailhouse or prepare the letter in-house, depending on the number of letters going out.
Help plan events: Events can feel like death by a thousand details. Your VA can take care of many of these details, including convening the planning committee, sourcing and confirming a location, sourcing catering and other details, and managing invitations and tickets.
Manage your grants calendar: Your VA can manage your grants calendar, including due dates and reporting deadlines. Your VA could potentially research grant opportunities as well and provide them to you to determine whether they should be added to the calendar.
Organize grant materials: Submitting grant proposals creates mountains of narratives, tables, and proposed budgets. Organizing is what VAs do best, and your VA can organize your grant materials so that you can find what you need when you need it.
Be careful with VAs who say they can write grants. Grant writing is a specialized skill and it's best to get someone who has experience writing and getting grants. Otherwise you can waste a lot of time and money very quickly.


GIFT MANAGEMENT
Gift management involves sensitive donor information. You should build trust with your VA before adding this task to their list. Inform your VA about confidentiality, and have the VA sign an agreement to keep all donor information confidential.
Track donations: This data entry task makes sense for a VA. Someone local will still have to pick up and deposit checks, but the VA can enter the data in your CRM or on your spreadsheet. Your VA can check for duplicate entries and make sure the data remains squeaky clean. Your VA can also check for expired credit cards with monthly donors and send a message, written by you, to monthly donors who need to provide updated card information.
Thank donors: Your VA can acknowledge each gift right away, narrowing your window between receiving a donation and sending the acknowledgment. You should write the thank-you letter, but your VA can take it from there.
Welcome new donors: If you send your new donors a welcome email or letter, your VA can handle this task. You can record a video greeting and write the communication, and the VA can distribute.
Maximize your CRM: As your VA gets more familiar with your process of tracking donations and thanking donors, your VA can suggest and implement improvements to the process, such as adding a donation form to your website to send gift data automatically to your CRM.
The more you get to know your nonprofit virtual assistance and their skills and the more they get to know your nonprofit, the more tasks you will find that they can do for you. You'll find yourself leaning on them more and more to get things done.
The Bottom Line
Hiring a nonprofit virtual assistant may be an expense you don't want to incur, but it can enable you to stay caught up on tasks and run your nonprofit in a way that looks organized to people looking in from the outside because it is actually organized on the inside.
By delegating tasks to a nonprofit virtual assistant, you can expand your skill set, grow your organization, and change more lives.