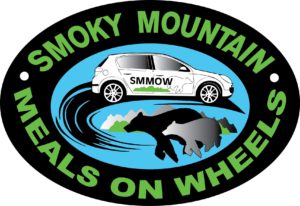 This is the story of how a small nonprofit with no social media experience used the power of storytelling to raise $12,000
in 12 days
.
Smoky Mountain Meals on Wheels is located in Maryville, TN. They provide home-delivered meals to seniors in Blount County and that's just the start.
They also provide groceries for special circumstances, pet food to home-bound seniors, and often connect folks with other community services.
As you can imagine, they have great stories. They have some great photos, too.
In October of 2015, they started a Facebook page.  They didn't really know what to do with it, so we worked out a plan of what to post and when, including stories, updates, and photos. Their audience started to slowly build, and even now they only have 190 "Likes."
One of the things that's hardest for program director Lynnda Manville is the waiting list. Knowing there are seniors who desperately need their services is gut-wrenching for Lynnda and her team.
So, Lynnda decided to create a Christmas campaign just for Facebook and put the focus on the waiting list. Her idea – 12 Seniors of Christmas.
She wanted to tell the story of 12 people waiting to receive meals so the public could really understand their situation and maybe even make a donation to get them off the waiting list. She knew that stories are powerful and it's easy to tune out numbers, but not easy to ignore stories of specific people. It's human nature.
She began the campaign with a teaser. Here's what she posted on December 10, 2015:
The next day, as promised, she shared the story of Ellie.
It didn't take long for people to "Like" the post and start sharing.
The next day, she posted a couple, seniors #2 and #3. And look at the update she was able to share!
She got Ellie sponsored in ONE DAY!!
As the days went by, she kept telling stories. And people kept giving.
She didn't just share stories. She shared some great photos like this one:
Lynnda got really good at tugging at the heart strings. Get your hanky ready for this update:
As Lynnda shared these stories, people continued to comment, share, and donate.
And others took notice. The local ABC station picked up the story…
Of course, that drew more attention to the cause, and right at the holidays!
Soon, it was time for the last story:
She did it. Twelve stories in 12 days. The campaign was a wrap.
The next day, she posted this:
When all was said and done, they raised over $10,000 on Facebook with this simple campaign. Without a large audience. Without any fancy graphics. And without spending any money.
onth. Those folks are now covered for almost a year and a half!
Kudos to Lynnda and her team for trying something new and for following my advice on story telling!
Why did it work?
First, she told gut-tugging stories about real people. The stories focused on the person and didn't say much about the nonprofit (did you notice that?). When you start talking more about the organization, people tune out. Donors want to know about the lives being changed.
 
Second, the gap was clearly identified. She talked about the people on the waiting list and what it would cost to get them off it. For $3/meal they can provide a hot meal to someone needing it. Just $60 a month sponsors a senior. Can't get more clear than that.
Third, there was a clear call to action long with a link to the website for donations. "Please consider donating. www.smokymountainmow.org"
Fourth, she were consistent in posting. She consistently showed up with a story and people began to look for them. Did she have other work to do? Yes.
Would it have been easy to get 2 or 3 stories posted then stop? Yes. But, results after the first post and that helped motivate her to keep going, along with her passionate commitment to eliminate the waiting list.
Fifth, and maybe most importantly, she gave frequent updates. Donors like to know what their money making possible. Lynnda was good to post frequent updates about seniors being sponsored.
When all was said and done, they raised over $12,000 from this campaign. The original goal was to get 12 seniors sponsored for $60/m