Text-to-give is a powerful donation tool that offers donors a way to easily give to their favorite nonprofits right from their phones. Text-to-give tools streamline the donation process and can even encourage donors to give more (and more frequently!). With the right text-to-give platform, your nonprofit will be able to quickly access any funds donated. And that means you can start using those funds almost as soon as they're donated to help your organization reach its goals.
There are many ways you can use text-to-give to improve your fundraising strategy. Consider incorporating these tactics to maximize support for your nonprofit:
Select a Text-to-Give Provider
Use Text-to-Give in Fundraising Events
Incorporate Text-to-Give in Ambassador Fundraising
Market Your Nonprofit with Text-to-Give
Before we dive into these tips, let's do a quick review of how text-to-give works.
How does Text-to-Give work?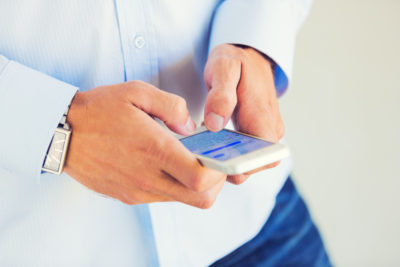 Among different vendors, there may be some variety in how text-to-give would work for your nonprofit and donors. However, in general, the text-to-give process looks like the following:
With your text-to-give platform, you'll set up a shortened phone number, known as a shortcode.
Donors text your nonprofit's unique keyword to the number provided by your text-to-give vendor. You can set this keyword to be relevant to your nonprofit's specific campaign. For example, if you're running a virtual fundraising event for shelter animals, you could make your keyword SAVEDOGS.
Your supporters will receive a link that provides donation amounts and information about your campaign. Typically, nonprofits will send a link to their general donation page or specific fundraising campaign page.
From there, donors fill out their contact and billing information on a mobile-friendly form. They should receive an email confirmation of their donation.
Once you've set up a text-to-give platform, the donation process takes just a few moments for donors, reducing their effort and driving revenue for your nonprofit. In this article, we'll discuss how you can incorporate text-to-give into your fundraising strategy to boost impact..
Select a Text-to-Give Provider
Successfully incorporating text-to-give into your fundraiser comes down to the software provider you use. Look for features that will give your fundraising revenue a boost and make it worth the investment.
The provider you choose all depends on what your nonprofit needs and what would benefit you the most. When deciding on text-to-give software, consider:
Price. Does the text-to-give software fit into your budget? Take into account any payment processing fees, support, and other expenses as well. Be sure to ask about these extra costs up front.
Security. Invest in a PCI-compliant software platform to ensure your donors' information is safe and secure. Adhering to security stands is very important and establishes trust.
Simplicity of use. Work with a provider who offers quick and easy setup. It's also essential that your donors don't have to go through a lot of steps to complete a donation. Otherwise, they may abandon the process altogether.
Live support. If you run into any technical issues, having a responsive support team is ideal. You need a quick turnaround time for responses. Otherwise, you might not be able to use the software in the interim.
Integrations. In order to easily capture your donation data, you'll want to be able to integrate your text-to-give software with your donor database and other platforms. Check and see if the integrations your provider supports will work for you.
You won't get very far with incorporating text-to-give into your fundraiser if you don't choose the right software provider for you. Think about what your nonprofit needs, the various features that can enhance your campaign, and how you can bring it all together for a great fundraiser. From there, you'll be ready to take off with text-to-give!
Use Text-to-Give in Fundraising Events
There are a lot of ways you can incorporate text-to-give into your fundraising event before, during, and after it takes place. According to the OneCause guide to text-to-give, this is an ideal donation channel because it utilizes devices donors are already familiar with and works well at auctions and other events.
In order to successfully use text-to-give at your fundraising events, be sure to:
Explain text-to-give beforehand. Sometimes your supporters might need a little extra time or assistance using text-to-give. Make sure you briefly walk them through how to use it so they're ready when the event takes place! This can be done via email, on your website, or on the event invitation.
Offer monthly/recurring options. Ensure your text giving service offers a way for text donors to set up a monthly or recurring donation. Be sure to include information in a follow-up text or receipt on how donors can manage their recurring gifts.
Acknowledge donations. Send an acknowledgment to those who donate and explain how their gift will be used. You can also send updates after the event so they can follow along with your ongoing campaign.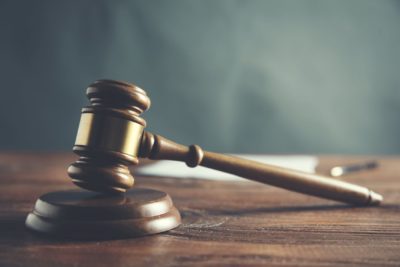 Live, silent, and virtual auctions in particular are the best types of events to engage your supporters, and they allow for great opportunities to use text-to-give. For example, donors who submit a pledge or donation at an auction can see their name and gift appear on a large scoreboard, complete with a fundraising thermometer, if your software supports this.
This is the perfect way to engage your supporters and make them feel like they're making a difference. This will also encourage other attendees to get involved, partly for the satisfaction of seeing their name up there, too! All of this culminates in raising more money for your cause.
Other instances where text-to-give is an ideal option include giving days, disaster relief, and weekly church giving. Text-to-give is a quick way to raise funds because the platform is so convenient, and you can raise money in no time where it matters most.
Incorporate Text-to-Give in Ambassador Fundraising
Peer-to-peer ambassador fundraising is a way to take social fundraising to the next level. It leverages peer-to-peer style fundraising techniques leading up to events like galas and auctions to call on your nonprofits' top supporters to get more involved than ever before.
Ambassador fundraising mobilizes your loyal supporters to conduct their own personal fundraising in the form of contests, challenges, campaigns, and more for your event. Your fundraising ambassadors can promote text-to-give as a way to raise even more money during your campaign.
To get your ambassadors ready, follow these steps:
Determine what you'll ask them to do, such as help increase ticket sales or solicit more donations. Your ambassadors can play a significant role in the success of your event, so clearly lay out goals they can work to achieve. Ask your ambassadors to share your text-to-give platform's number and special keyword with their networks.
Decide how you'll choose them. Your ambassadors should be people who are well-connected so they can raise a lot of revenue through their personal networks. While it's ideal to have ambassadors who have been long-time supporters of your cause, it's not required. Ultimately, your ambassadors should be people of influence who care about your nonprofit's mission. You can look for ambassadors among your board members, volunteers, or sponsor connections. Make sure your ambassadors have used text-to-give before or understand it so they can easily talk about it with others.
Determine ways to recognize and motivate them throughout the event. You might want to shout out your ambassadors on your event landing page or even in a text blast to show your gratitude and make them feel valued. Another way to motivate your ambassadors is by offering incentives for taking part in your fundraiser, such as inviting them to an exclusive event after the campaign or giving them branded merchandise.
Decide how long you'll give them to campaign before the event. This should be based on the goals you have for your fundraiser (the exact amount of ticket sales/funds you want to reach) as well as your event calendar. At minimum, campaigning should last two weeks.
Your fundraising ambassadors should also provide people with directions on how to use your text-to-give platform and emphasize that the entire donation process is mobile-friendly. This added accessibility will boost revenue and streamline the donation process.
Market Your Nonprofit with Text-to-Give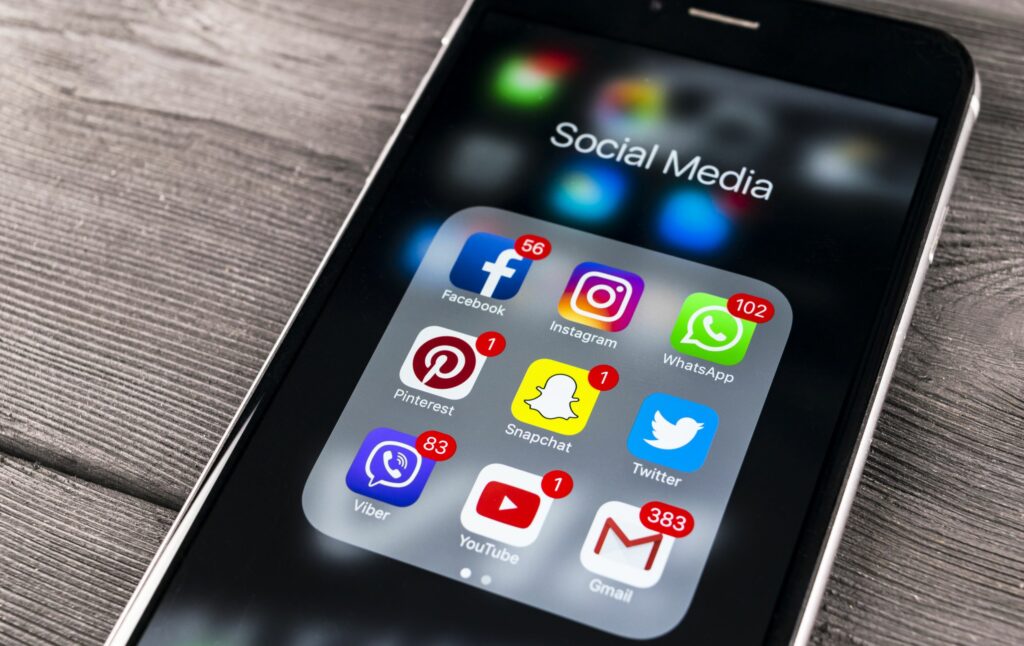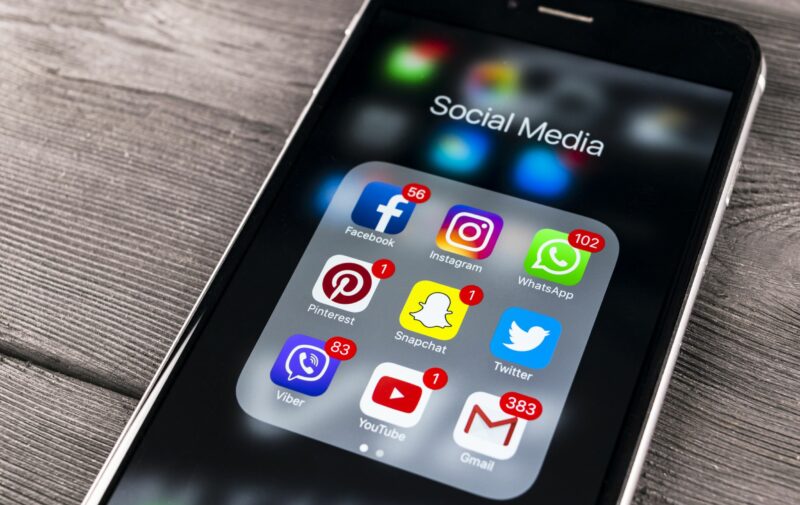 Text messaging, in general, is a great marketing tool for your nonprofit. According to 360MatchPro, text message audiences grew by 26% last year and are expected to keep growing, so it's a good idea to meet your audience where they're already spending a lot of their time.
Text-to-give can especially come in handy when marketing events. For example, you can promote your fundraisers and sell more tickets to events if you have a long list of text opt-ins and incorporate texting into your regular communications. Then, when it's time to promote a large event, send everyone on the list a text message inviting them to the occasion.
It's easy to make mistakes when communicating with your donors, so be sure that when you reach out, your message is succinct, includes a call-to-action, and tells your story. These best practices will help you make the most of your outreach, especially if text-to-give is a new method of giving for your nonprofit.
In order to successfully market your text-to-give options, you should:
Promote through all channels. Promote a text-to-give call-to-action through Facebook, Twitter, Instagram, and other outlets. Meet your supporters on the platforms they're using so they have a greater chance of seeing and engaging with your new text-to-give platform.
Make your call-to-action stick out. Add graphics and photos to the call-to-action so your message stands out and supporters engage more with your post. Visuals can go a long way, so be sure to include them.
Offer text-to-give as an alternative option. Let your supporters know that if they can't come to your gala or other fundraising event, they can still help by texting in a donation. This will help them stay involved even if they can't be present in person.
Be sure to actively promote your text-to-give campaign. If your supporters aren't aware of your new campaign, they won't be able to contribute. And if your donors have interacted with you through other mobile and digital methods, they'll probably be very responsive to text-to-give!
Wrapping Up
There are a variety of ways you can incorporate text-to-give into your fundraising strategy. From using it in conjunction with in-person or virtual events, to promoting it and offering it as an alternative way to donate, text-to-give can streamline the donation process for your supporters and help increase your revenue at the same time.
When you're ready to add text-to-give to your next fundraising campaign, research a provider that best fits your needs. Then, determine how to best integrate this donation tool to maximize support. Good luck!
About the Author: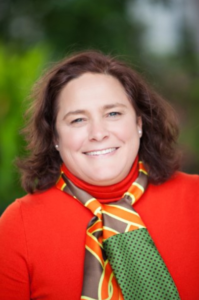 Kelly Velasquez-Hague brings over 20 years of fundraising, nonprofit management, and sales/marketing experience to her role as the Director of Content Marketing for OneCause. As a member of the OneCause sales and marketing team, Kelly manages all of the company's content strategy and execution. She is passionate about empowering great missions and loves that her current role allows her to continue to help nonprofits reach new donors raise more funds for their cause.