When planning a fundraiser of any kind, it's important to ensure your supporters have easy access to donation tools. An easy giving process leads to more donations and deeper engagement with your supporters.
So, how can you ensure this is the case for your fundraiser?
By incorporating text to give, you can make it easy for supporters to give to your cause. After all, their experience is what counts most. But before we dive into ways you can use text to give as part of your fundraiser, let's go over a few basics:
What is text to give? 
Simply put, text to give allows donors to text in donations directly from their smartphones, using their own texting application and web browser. 
How does text to give work?
Donors can text your nonprofit's unique keyword to the short-code provided by your text to give vendor. Then, your supporters receive a link that provides donation amounts and information regarding your campaign. From there, they can make a donation.
There are many ways text to give can increase your giving impact and even more ways you can incorporate this giving method into your fundraising strategy. In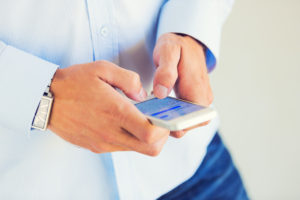 this article, we'll discuss the following ways you can do this:
Fundraising Events
Ambassador Fundraising
Marketing
Text-to-Give Providers
Are you ready to take a closer look at the ways you can enhance your fundraiser with text to give? Let's get started!
1. Fundraising Events
There are a lot of ways you can incorporate text to give into your fundraising event before, during, and after it takes place. According to the OneCause guide to text-to-give, text to give is an ideal donation channel because it utilizes devices that donors are already familiar with, and works well at auctions and other events.
In order to successfully use text to give at your fundraising events, be sure to:
Explain text to give beforehand. Sometimes your supporters might need a little extra time or assistance using text to give. Make sure you briefly walk them through how to use it so they're ready when the event takes place! This can be done via email, on your website, or on the event invitation.

Offer pledging options. Use pledging to give your supporters the opportunity to donate if they are unable to donate right away at the event (for example, if they don't have their credit card on them). Then make sure your text giving service sends automated reminders so that your supporters follow up on their pledges.

Acknowledge donations. Send an acknowledgment to those who donate, explaining how their gift will be used. You can also send updates after the event so they can follow along with your ongoing campaign.
When it comes to auctions in particular, a live auction is the best type of event to engage your supporters and allows for a great opportunity to use text to give. For example, donors who submit a pledge or donation at the auction can see their name and gift appear on a large scoreboard, complete with a fundraising thermometer, if your software supports this.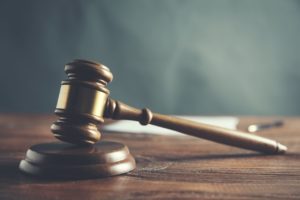 This is the perfect way to engage your supporters and make them feel like they're making a difference. This will also 
encourage other attendees to get involved, partly for the satisfaction of seeing their name up there, too! All of this culminates in raising more money for your cause. For more information on running a charity auction, check out these auction tips by OneCause.
Other instances where text-to-give is an ideal option include giving days, disaster relief, and weekly church giving. Text to give is a quick way to raise funds because the platform is so convenient, and you can raise money in no time where it matters most.
2. Ambassador Fundraising
Peer-to-peer ambassador fundraising is a way to take social fundraising to the next level. It leverages peer-to-peer style fundraising techniques along with events like galas and auctions to call on your nonprofits' top supporters to get more involved than ever before.
Ambassador fundraising mobilizes your loyal supporters to conduct their own personal fundraising in the form of contests, challenges, campaigns, and more for your ultimate event. 
Just follow these steps to get your ambassadors ready:
Determine what you'll ask them to do, such as help increase ticket sales or solicit more donations.

Decide how you'll choose them.

Determine ways to recognize and motivate them throughout the event.

Decide how long you'll give them to campaign before the event.
Your fundraising ambassadors can promote text-to-give as a way to raise even more money during your campaign. Leverage their involvement as a way to spread the word and drive in more awareness for your mission!
3. Marketing
Text messaging, in general, is a great marketing tool for your nonprofit. For instance, you can promote your fundraisers and sell more tickets to events if you have a long list of text op-ins and incorporate texting into your regular communications. Then, when it's time to promote a large event, send everyone on the list a text message inviting them to the occasion.
It's easy to make mistakes when communicating with your donors, so be sure that when you reach out, your message is succinct, includes a call-to-action, and tells your story. Asking for donations in general can be difficult. When it comes to text-to-give in particular, marketing with these strategies is important, especially if text-to-give is a new method of giving for your nonprofit.
In order to successfully market your text-to-give options, you should:
Promote through all channels.

Promote a text-to-give call-to-action through Facebook, Twitter, Instagram, and other outlets. Meet your supporters on the platforms they're using so they have a greater chance of seeing and engaging with your new text-to-give platform.

Make your call-to-action stick out.

Add graphics and photos to the call-to-action so that your message stands out and supporters engage more with your post. Visuals can go a long way, so be sure to include them.

Offer text-to-give as an alternative option.

Let your supporters know that if they can't come to your gala or other fundraising event, they can still help by texting in a donation. This will help them stay involved even if they can't be present in person.
Be sure to actively promote your text-to-give campaign. If your supporters aren't aware of your new campaign, they won't be able to contribute. And if your donors have interacted with you through other mobile and digital methods, they will probably be very responsive to text-to-give! Be sure to use that to your advantage.
4. Text-to-Give Providers
Of course, successfully incorporating text-to-give into your fundraiser comes down to the software provider you use. If you're running a charity auction, as mentioned earlier, having that scoreboard and fundraising thermometer can enhance your event and drive in more donations. Look for features that will give your fundraising revenue a boost and make it worth the investment.
The provider you choose all depends on what your nonprofit needs and what would benefit you the most. When deciding on text-to-give software, consider:
Price. Does the text-to-give software fit into your budget? Take into account any payment processing fees, support, and other expenses as well. Be sure to ask about these extra costs upfront.

Security. Invest in a software platform that is PCI-compliant to ensure that your donors' information is safe and secure. Adhering to security stands is very important and establishes trust.

Simplicity of use. Work with a provider who offers quick and easy setup. It's also essential that your donors don't have to go through a lot of steps to complete a donation. Otherwise, they may abandon the process altogether.

Live support. If you run into any technical issues, having a responsive support team is ideal. You need a quick turnaround time for responses. Otherwise, you might not be able to use the software in the interim.

Integrations. In order to easily capture your donation data, you'll want to be able to integrate your text-to-give software with your donor database and other platforms. Check and see if the integrations your provider supports will work for you.
You won't get very far with incorporating text-to-give into your fundraiser if you don't choose the right software provider for you. Think about what your nonprofit needs, the various features that can enhance your campaign, and how you can bring it all together for a great fundraiser. From there, you'll be ready to take off with text-to-give!
If you're looking for some top providers of text-to-give services, check out this list.
There are many ways you can incorporate text to give into your fundraising strategy. From using it in conjunction with events, to promoting it and offering it as an alternative way to donate, text to give can streamline the donation process for your supporters and help boost your revenue at the same time.
Take the time to research text to give providers and get started on your next campaign!
Author: Kelly Velasquez-Hague
Kelly Velasquez-Hague brings over 20 years of fundraising, nonprofit management, and sales/marketing experience to her role as the Director of Content Marketing for OneCause. As a member of the OneCause sales and marketing team, Kelly manages all of the company's content strategy and execution. She is passionate about empowering great missions and loves that her current role allows her to continue to help nonprofits reach new donors raise more funds for their cause.