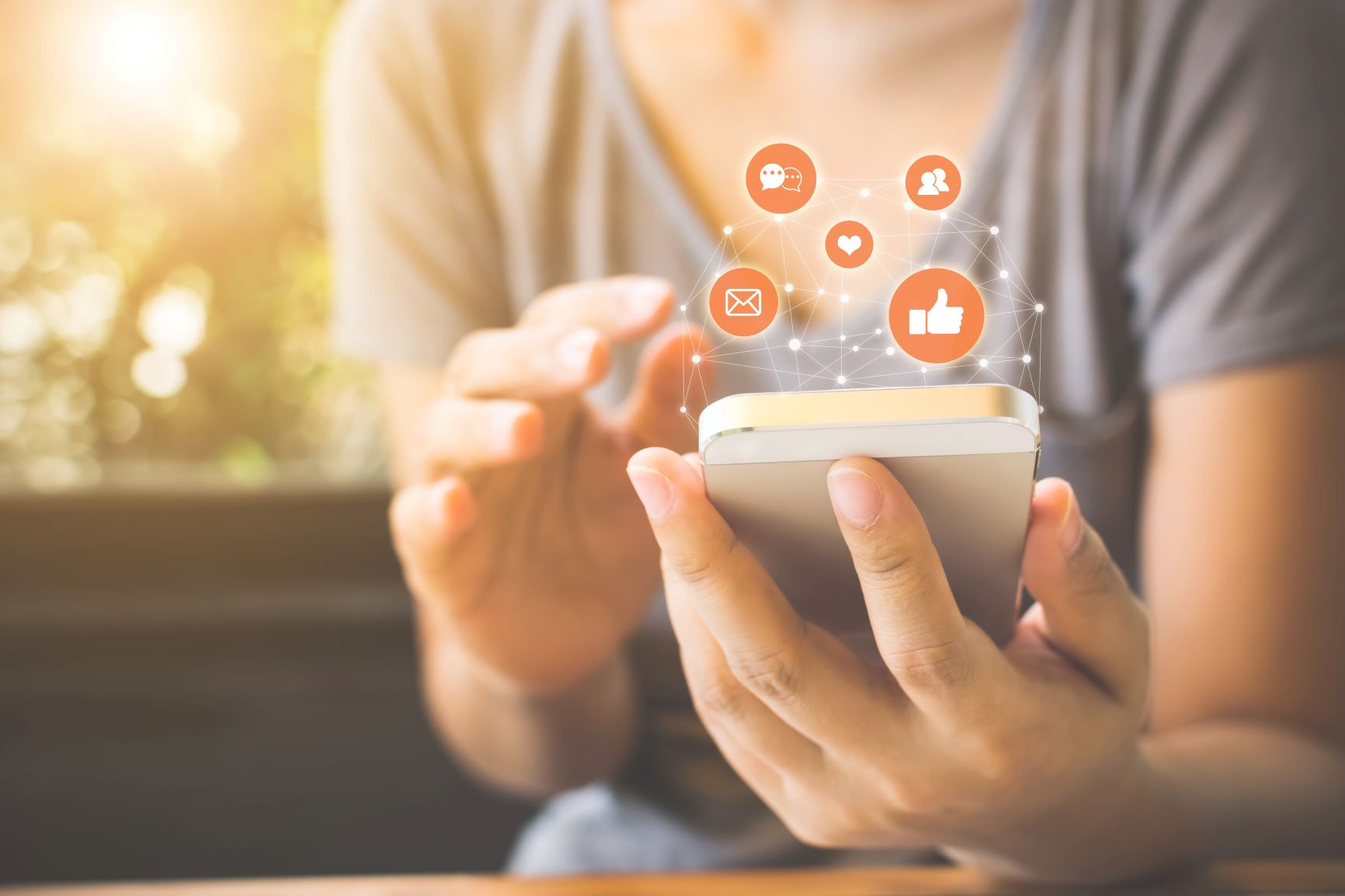 Social media is a great tool in the Fundraiser's toolbox.
Posts on Facebook, Instagram, and other platforms can be very visually engaging and are easily shared, two traits that support fundraising online.
And tons of people use social media every day.
According to the Pew Research Center, "…around seven-in-ten Americans use social media to connect with one another, engage with news content, share information and entertain themselves."
Many of us get our news and information online these days instead of reading the paper or watching the 6 o'clock news.
That means your donors and prospects are already on social media, easily reachable.
But, it's not as easy as you think it should be to convert followers into donors.
The key is to know how to engage people so you can use social media for fundraising.
So, what does that look like?
Social media as a tool in your fundraising toolbox
Just because you post something on Facebook about your nonprofit, your mission, or your fundraising campaign doesn't mean people will give.
You see, social media is a tool to help you raise money. It's not a source of money (like an ATM). Facebook and Instagram are ways of reaching your donors, just like events or email appeals or snail-mail letters are ways of reaching donors.
Your fundraising success is still about the relationship you build with donors and the way you communicate with them, inspiring them to give. Social media simply gives you one more way to connect with people.
Actually, combining social media with other fundraising tools can be powerful because it's a way to get in front of your audience across channels (also called cross-channel promotion).
Maybe best of all, social media can help you "meet" people through relationships with current supporters.
5 big benefits of using social media for fundraising
There are many benefits of using social media as part of your marketing or fundraising plan.
Tap into a ready-made and growing audience – A majority of American adults are now using some form of social media, with 73% using YouTube and 68% using Facebook in 2018. Other social media platforms like Instagram, Twitter, Snapchat, LinkedIn and Pinterest are rapidly gaining ground as well, although you don't need to be on every platform. You only need to be where your donors and prospects are.

"Meet" potential donors you could otherwise never connect with – Social media can instantly create far flung groups with the same interest. Someone in Seattle and someone in Maine might find themselves together in a domestic violence prevention Facebook group even though they've never met. They might both donate to support your nonprofit's domestic abuse hotline and both could become online advocates for you. It would be tough to reach such a broad audience offline.

Update your supporters instantly – Social media lets your donors see how things are going from day to day. They can check in as often as they want, and you can update them as often as you need to. Through images, photos, video, and Facebook live, it's easy to keep people in the know, updating them with stories and sharing current needs. Social media is also pretty handy for updating followers about events, from weather cancellations to changes in venue.

Establish a large peer-to-peer fundraising network – Supporters, donors, volunteers and even Board members can do some of the work for you by sharing your posts and adding their own excitement. Their friends and followers may share with their friends and followers and so on until your audience grows substantially, filling up with people you might never have met otherwise. There's a lot of potential for organic marketing and leveraging the power of relationships when you're using social media for fundraising!

Make it easier for donors to connect – Many donors and potential donors look for causes and nonprofits they care about on social media either out of curiosity or to see how they can get involved. Being part of a Facebook group or following a Facebook page feels much more connecting than just receiving a monthly newsletter, especially if you post often and respond to conversations that spring up under your posts or tweets.
Optimize fundraising efforts on social media
Since social media is a tool, it's important to know how to use the tool for maximum results.
Have a plan – Just as you would for any kind of marketing or fundraising, when you plan social media posts, plan for who, what, when, where, and how.  Who is your target audience?  Dog lovers? Survivors of domestic abuse?  What are your goals?  Do you want to generate more donations?  Do you have an emergency you need to address or an event you want to advertise?  When is the best time to share?  Do you need to start talking about an event a month to six weeks in advance?  Is there a time of day people will be more likely to see it?  Where should you share?  Older people tend to gravitate to Facebook, while Snapchat and Instagram have a younger demographic.  How can you get their attention?  Consider placing social media posts on your editorial calendar, just as you plan out your newsletters and blog posts.
Customize your messages – Using social media for fundraising requires different types of posts for each social media platform.

Facebook is a great place to showcase photos and videos; text can be easily included. You can also link back to stories on your blog or website. Facebook live is a great way to share live, in-the-moment updates and events with followers, especially since it's easily done with your smart phone.
Instagram focuses on visually rich posts.  This is a great place to put a photo that tugs at the heart strings, but it's not as good for getting people to click through because you can't post links.
Twitter is the place for short, witty, attention grabbing text that leads to conversations with donors and supporters. If you provide a link to an article, be sure to choose a pithy, impactful quote.
Snapchat is best for interactive content and tends to attract a younger audience.
YouTube is a good way to make video easily accessible to your followers and you can link to it on your other social media pages.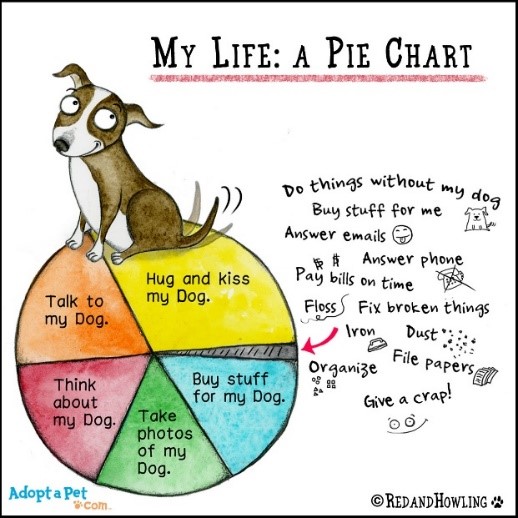 Whatever platforms you decide to use, commit to spending the time to learning all you can about them and how to use them to your benefit. Set goals for each one around what you want as a result of spending time on that platform, especially activities that lead to donations like comments, sharing, and clicks to your website.
Remember you don't have to be on EVERY social media platform. But for those you choose not to use, grab your nonprofit's name on that platform so someone else can't use it, potentially confusing your community.
And you know what? All your posts don't have to be sad or serious. It's actually refreshing to donors when you post a photo, image, or video that makes them smile!
Steps to fundraising online using social media
Fundraising is the same regardless of whether it's happening online or off. You still need to
Provide a hook – Choose content that will catch attention. Nothing you say will matter if no one stops to read it. That means pick an angle that will trigger curiosity so that people stop a moment to read. A hook is like a speed bump, meant to make people slow down long enough to look. It won't necessarily make your post go viral, but it will get more eyeballs on your post.

Tell a story – Share a short story that tugs the heartstrings and demonstrates the impact your nonprofit has in changing lives. You already know how to attract donors and tell stories offline. Social media just makes it easier to tell stories because you can use images, photos, infographics, and videos.

Convey urgency – When using social media for fundraising, share stories and needs with a sense of urgency. For instance, if your nonprofit responds to national disasters, post photos immediately to give your audience a first look at the situation.

Include a call to action – Just like any other fundraising platform, your social media posts should include a call to action. Let donors know exactly what you need them to do. Then provide a one-click link to a secure website so they can quickly and easily make a donation.

This cute Facebook post from Adopt-A-Dog has a clear call to action: Adopt or Foster!

Respond to messages fast – Be ready to respond to direct messages quickly. It lets donors and potential donors know you're paying attention and that you're responsive. Many social media sites tell readers how quickly you respond to messages. People are much more likely to reach out to you if they see that you normally have a very quick response time.

Experiment with content – Since you are posting often, you have a lot of opportunities to experiment with content. Notice the times of day that seem to get the most likes, shares and retweets. See which pictures get the most likes and shares. Are they colorful? Do they include a lot of action? Which stories seem to catch on? The more you pay attention, the more easily you can spot trends.

Use interactive posts – Polls, surveys, shared stories or open-ended questions all can elicit responses from readers. Anything that asks for input can draw people in since people LOVE to share their opinion! Once they are interacting with your posts, they're much more likely to share them with others. And it's really important to engage with people without asking them to donate money, time, or stuff.

Here's a nice example from Project2Heal of a post that encourages people to share a photo. This is a great way to engage people when you're NOT asking them for something.

Post frequently

– People who are on social media often use it daily. While this doesn't mean that you

have

to post something every single day, it does mean that you have to stay current to remain on their radar.  According to

Nonprofit Hub

, each platform has a different optimal frequency for posting:

5 times a day for Twitter
1 to 2 times a day for Facebook
1 to 2 times a day for Instagram
1 time a day on Linked in, ideally in the AM
Only when you have engaging content on Snapchat
What about Facebook fundraisers?
Facebook fundraisers are a bit of a double-edged sword.
They're easy to set up and easy to run. For donors, they're easy to give to, as demonstrated by many small nonprofits raising tens of thousands of dollars using them.
The downside is that you don't get much (if any!) information from each donor, which means you can't thank them or build a relationship unless they agree to provide you with the information.
East Tennessee Mini Rescue uses them to do "$5 Fridays" and raises a good amount of money from them. A good message along with a fun photo make an inspiring combination, generating sometimes $500 per week. For a large nonprofit, that may not be worth it. But for a new or young nonprofit, that $500 per week adds up FAST!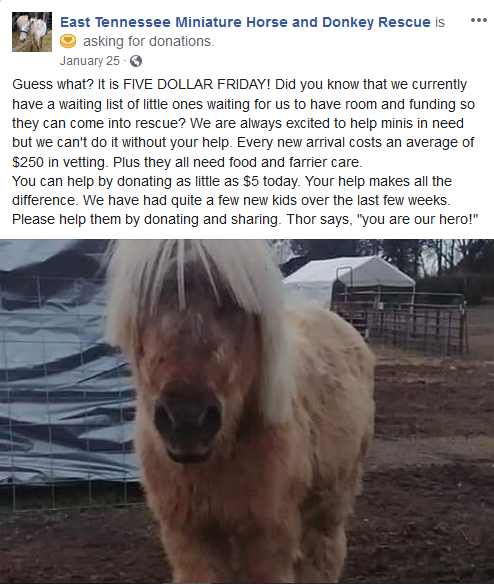 A few techy ideas about using social media for fundraising
Here are some techy tips for using social media that will help you get found easier when people are searching for info about causes like yours.
Repeat keywords – A keyword is a searchable term that allows people to find a topic. You may already be familiar with using keywords to drive traffic to your blog or website. Be sure to use effective keywords on social media as well.
Understand and use hashtags – A hashtag is a word or phrase preceded by a hash mark (#) used within a message to identify a key word or topic. The hash mark makes the keyword or topic searchable within the social media platform. Don't overuse hashtags. On most platforms, one hashtag is enough.  Make it short and sweet, and don't use too many words!
Use scheduling software like Buffer or Hootsuite – Are you wondering how you will manage to post as often as you should? You can't be on social media all day long, but you can make it seem like you are by using a scheduling tool. These easy-to-use tools let you choose the date and time and platform your post will appear on. Most have free versions and are easy to use.
Analyzing results when using social media for fundraising
How do you know your social media posts are working for you?
If you're like most and you think "well, we got a lot of interaction on that video – that's good!"… well, you need to dig a little deeper.
The old saying is true – you can't manage it unless you measure it.
And if you're not measuring activity and impact on social media, you don't really have an accurate idea of what's working.
Here are some things you can measure:
| | |
| --- | --- |
| Awareness | Impressions, views (how many people SAW your post?) |
| Growth | Followers, likes, subscribers (how many people want to CONTINUE seeing your posts?) |
| Engagement | Reactions, clicks, comments, shares (how many people care enough to RESPOND to your post?) |
| Conversions | Event registrations, donations, signups (how many people want to HELP you?) |
Quality over quantity. It doesn't matter how many fans or followers or connections you have if they aren't doing something. Don't worry about getting 5,000 people in your Facebook group. Worry about getting the 1,000 you have now to engage with you. The more someone cares about what you're posting, the more likely they are to take action — and that's ultimately what you want.
Count the likes, shares, tweets, and comments you get. Simply count the number of responses, follows, tweets, etc. you get in response to your posts. Notice if there's a trend of this number going up, going down, or staying flat. Don't forget to respond to any comments you get so you can engage people in an online conversation (social media is meant to be social after all!). Remember that people are telling you exactly what they think about what you post right on the page!
Analyze your shares, tweets, click-through rates, etc. Know what kinds of posts get the most engagement on each social media platform. Then use Google Analytics to see how many people come to your website through social media (your website provider may have a similar page). You need to be able to measure how many tickets you sold to your event because of your social media posts. Or how many donations you received because of a post. You can use this to help you decide which platforms and posts have been the most effective.
The Bottom Line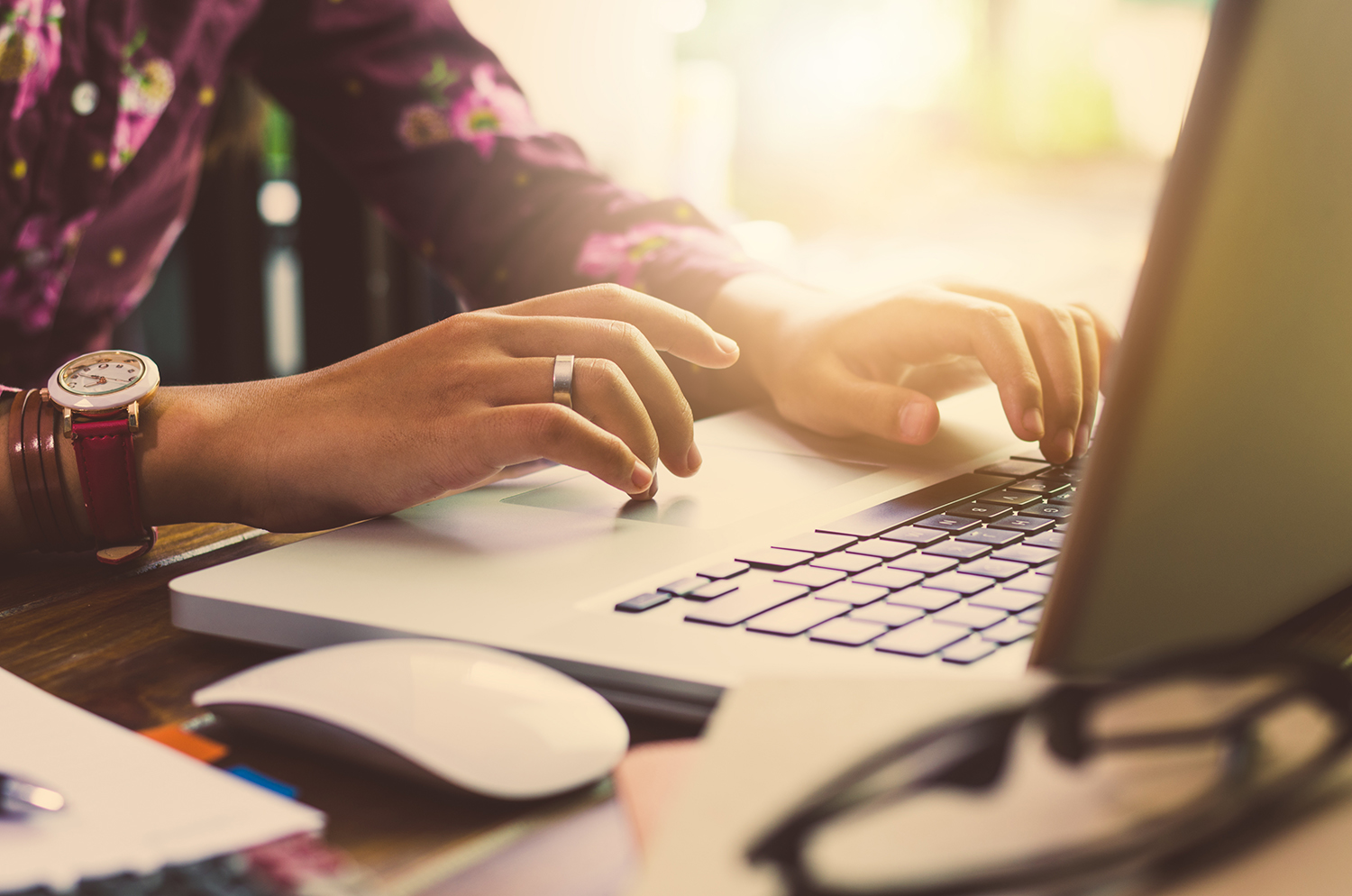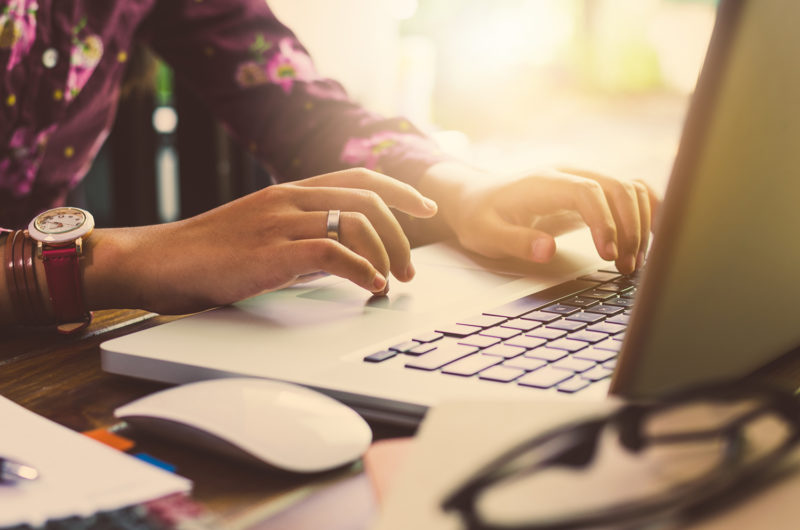 Using social media for fundraising may seem daunting at first, but being connected to your donors can be a lot of fun! Plus, it helps you raise the support and awareness your cause needs.
Plan your social media strategy. Then, start sharing online so you can watch the world change in real-time together with your donors (who can turn around and share with their friends, too).
Using social media for fundraising can help you raise more money so you can change more lives. And that's what we're here for.
Additional resources