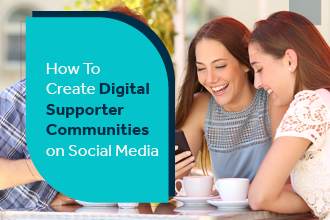 Over the past year, your supporters have been more distant than at any time in recent memory. Interacting through computers, attending virtual events, and giving digitally means there have been few (if any!) opportunities for your supporters to speak directly with your nonprofit or other individuals who have similar philanthropic interests.
That said, it's well known that strong supporter relationships are at the core of impactful nonprofit engagement. The last thing you want is for these relationships to fall to the wayside!
There are a variety of different ways that nonprofits use social media on a daily basis. These include sharing updates with supporters, hosting fundraising campaigns, marketing upcoming events, researching your audience, or even celebrating birthdays.
But, what if you could use social media to overcome one of the biggest challenges that nonprofits have faced over the past year: creating communities for supporters to engage with one another?
We'll cover creating digital supporter communities through the following points:
Brief Overview of Supporter Communities on Social Media
How To Create Digital Supporter Communities on Facebook

Getting Supporters to Join a Group (While Fundraising!)
Engaging Supporters in the Community
Converting Group Members to Long-Term Supporters
Before we dive into how you can use social media to create digital communities and fundraise at the same time (we're looking at you, Facebook fundraisers), let's cover the importance of community on social media.
Brief Overview of Supporter Communities on Social Media
Social media is an ecosystem of connections that allows individuals near and far, familiar and newly connected, to share information and converse with one another. You'd think that this would naturally embolden nonprofit supporters to experience community. However, over the decade-plus that nonprofits have been active on social media, this hasn't been the case.
Historically, nonprofits have used social media as a tool to broaden their reach and broadcast information on a large scale. They make posts leading up to major fundraising events and advocacy initiatives, sharing the news with supporters and encouraging them to sign up and participate. This strategy allows nonprofits to share information, but hardly encourages responses from supporters or conversations within the audience itself.
As far as community building goes, some nonprofits have ventured into social media groups— such as creating a Facebook group for volunteers. However, even then, the main goal is to share information with that subset of the nonprofit's audience rather than truly foster a community.
However, in 2021 and beyond, creating digital supporter communities to unite supporters is more important than ever. For one, supporters are physically distanced from one another and your nonprofit, with events remaining in virtual and hybrid mode for the foreseeable future. Their main tool for engagement with your organization is technology. Further, community is crucial to forge an emotional connection between supporters and your cause— something that drives donations in both times of affluence and downfall.
For these reasons, we're going to walk through creating digital communities on social media step-by-step. We'll focus on Facebook, because though many networks have implemented nonprofit tools, this platform easily has the most robust community-building functionality.
How To Create Digital Supporter Communities on Facebook
Getting Supporters to Join a Group (While Fundraising!)
To have a community, you need two key components: a place for supporters to meet and supporters to fill that space. Facebook Challenges give you both.
Facebook Challenges are time-bound peer-to-peer (P2P) fundraisers conducted on Facebook using groups and fundraisers. During a Facebook Challenge, participants complete a task (such as doing 50 burpees each day) for a set time period (such as 30 days) while raising P2P funds for your nonprofit using a Facebook fundraiser. All participants are added to a Facebook group for the duration of the Challenge, enabling them to engage with one another and experience community.
The best part? You can host one of these fundraisers using technology that both you and your participants have access to for free: Facebook.
Here are the steps to planning a Facebook Challenge:
Define the parameters of your Challenge. This includes the timeline, Challenge task, and overall fundraising goal. For example, you could host a 10,000 steps per day challenge that lasts for a month. To start brainstorming, check out this GoodUnited guide full of virtual fundraising ideas.
Create the technical infrastructure for the Challenge.  Set up the Facebook group and ensure that participants understand how to participate. Write a clear description for the group that discusses the task and what you're raising funds for. Then, consider creating educational guides about how Facebook fundraisers work.
Advertise your Challenge. Use paid Facebook Ads to spread the word about the fundraiser. Target the ads to both users who have previously raised funds for your nonprofit and those who are only tangentially associated— such as those who "like" your page. The call-to-action for these ads should be to join the Challenge and should link participants to the page to join the group.
And there you have it! You've officially enticed supporters to join an online group. However, simply having supporters in a group doesn't mean that you've fostered a strong community — that's accomplished in the next step. Read on!
Engaging Supporters in the Community
Once participants have joined the Facebook group, the fun really begins. For the duration of the Challenge, you should post regularly in the group (and encourage participants to do so as well) to ensure the process is engaging from start to finish.
Through posting in the group, you can share:
Encouragement: Send out large-scale gratitude and encouragement for all participants, and share the immense impact they're having through P2P fundraising. Then, consider acknowledging specific supporters who have gone above and beyond — such as those who have raised the most or completed their task each day.
Discussion Prompts: This includes conversation starters, interesting facts about your mission, or even questions to learn more about your participants. Or, considering this reCharity guide lists Facebook Live as a top livestreaming tool for nonprofits, you could go live with a few individuals consistently completing the Challenge task to encourage other participants to meet their goals as well.
Educational Resources: Are there any interesting facts about your organization and mission that most supporters don't know? Sharing educational resources can both engage your current supporters and give them the tools to bring in others.
Campaign Updates: How much have participants raised through the various Facebook fundraisers so far? How close are you to your goal? How many steps/books/miles/burpees/etc. have been completed so far? The answers to these questions can help motivate your participants.
Future Opportunities: How can participants get involved with your nonprofit in the future? Consider sharing any volunteer, fundraising, or event opportunities that participants can join in the future.
These communications between your nonprofit and supporters, and between participants themselves, are what forge the bonds in your digital supporter communities. Participants will walk into the experience expecting to raise money for a cause they care about. But, they'll walk away having met and built connections with an audience of peers who share similar interests to them and have encouraged them every step of the way.
Converting Group Members to Long-Term Supporters
At this point, you've already created your digital supporter community on social media. However, you can now take things a step further with conversational messaging— building long-term relationships with each individual who joined your community.
Conversational messaging refers to one-on-one communications between your nonprofit and an individual supporter. In this case, we're referring to chatting via Facebook Messenger. Simply make a post in your digital community inviting participants to start a conversation with you on Messenger, and then you can begin chatting.
In Messenger, you can take these communications a step further— personalizing the topics and information you share to best align with each individual supporters' interests. You can share volunteer information with those who are interested in volunteering, event information for those who enjoy attending, and so forth. You can also ask your supporters for more information, such as getting contact information, to add corresponding phone numbers and emails to your internal records.
The Bottom Line
On Facebook, you can create impactful digital communities within which your supporters can engage with one another and your organization. However, what if you've gotten to the end of this guide and realized that this may be too big of a project for your team to take on?
There are solutions for that! Consider working with a social fundraising solutions provider, which will allow you to automate some of these efforts (such as group management and conversational messaging). This provider will allow you to scale up your efforts sustainably and understand, inspire, and grow your relationships with your supporters over time.
About the Author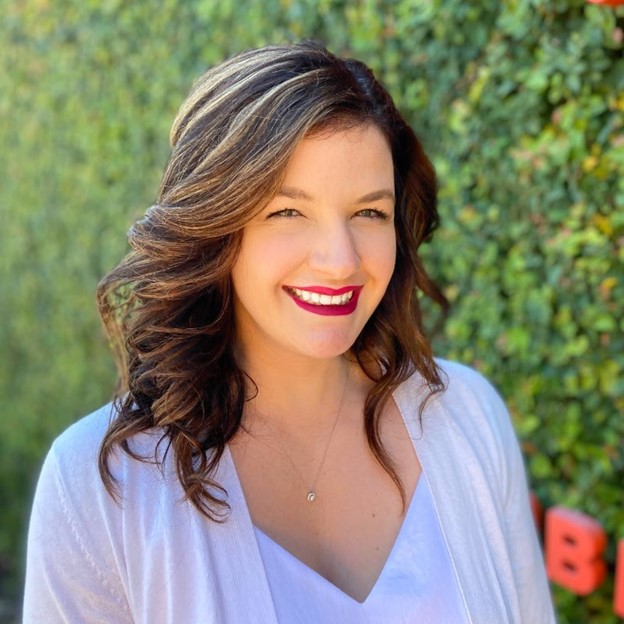 Cassie Losquadro is a sales leader at GoodUnited, the social giving solution. Cassie has spent the last 5 years in the fundraising technology space. Cassie is energized by working with nonprofit leaders and changemakers who are to a person, saving the world through their initiatives. Hailing from Rhode Island, Cassie lives and works from Charleston, SC with her husband, two children, and a rescue pup Bella. Connect with Cassie on LinkedIn: https://www.linkedin.com/in/cassiefaella/