Nonprofits operate with thin budgets and they may be tempted by the affordability of a DIY approach when it comes to building or redesigning their website.
Website builders like WordPress, SquareSpace and Weebly have made it easier for those with less tech skills to be successful.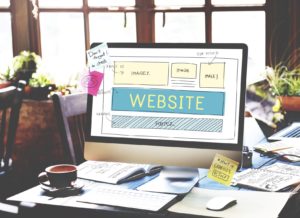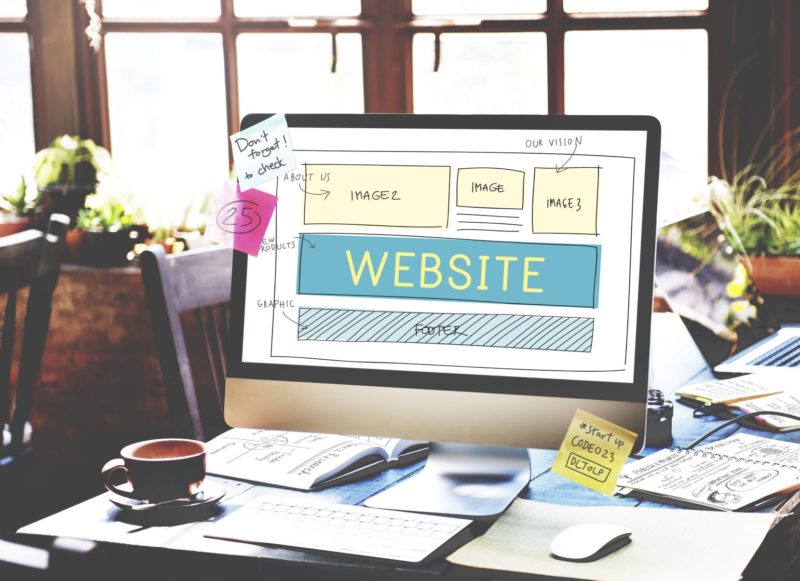 But even if you hire a web designer, they may not know the best practices for nonprofit web design.
Whether you are hiring a professional or doing it yourself, there are 10 critical, must-have features to keep in mind – features that all nonprofit websites should have.
Let's begin with a story that shows how fundamental the first of these 10 features are for nonprofit websites design success.
A neighborhood association made its big membership push annually at its 4th of July
gathering. But not all neighbors attended or chose to locate the membership table. The
association had a PayPal button on their website, but members were not automatically
reminded to renew. The organization relied upon inconsistent member recruitment and
retention efforts led by untrained volunteers.
After setting up a membership management system with automatic recurring credit card
payments, the association quickly doubled its renewals. They were also shocked to see
that many members also checked a box to add on recurring donations beyond their dues
payment.
Adding membership software to their website made the renewal process easier for
members and the association, and possibly saved the association from extinction.
1. Recurring donations or memberships
Nonprofits using only paper membership processes or PayPal donate buttons are losing significant revenue. Yes, setting up donation or membership management software requires time and resources, but proceeds from auto-recurring payments and one-time renewal payments spurred by automatic reminders should more than compensate. Be sure to set up at least two or three past due/failed payment reminders in your system to accommodate today's distracted donors. You'll need to handle payment processing with a service like Stripe, Authorize.net or PayPal Pro (not the free version of PayPal) that will allow for auto-recurring payments.
These payment processors will require that you have a secure website to process transactions. This means you'll need to buy and install an SSL certificate. If you do not have a SSL certificate for your website, your donors will not see the secure "Lock" icon on their browser indicating that your website is secure. On the Chrome browser, users will see a red "Insecure" warning. Secure sites have HTTPS in the URL vs HTTP. Most users do not trust entering credit card information on a website that is not secure. Secure sites are also favored by Google; they rank higher than sites that are not secure.
2. Donor or members-only content or benefits
Members and donors join because they want to belong and help, but benefits play a role. Your thank you and renewal emails should link to a page where you
list all the benefits of being involved with your nonprofit. Create content such as articles or a member directory that only members or donors can see. Offer events or tickets just for donors. Your donor or membership CRM should allow you to limit access to specific pages, posts and events. One of the most valued types of content is reporting on trends. Chances are your constituents would like to see high quality content like:
Information about trends that your organization is in a unique position to collect from its members or those it serves.
Statistics on the organization's activities (e.g. "We held 20 events last year reaching 1000 unique attendees.")
A report on membership or beneficiary demographics.
3. Email list signup
The people most likely to contribute or join are those already on your prospect email list. Set up an account with MailChimp or another email marketing platform. MailChimp is free for up to 2000 subscribers as long as you send less than 12,000 emails per month. Add an email signup widget to your website and Facebook page to give people a way to sign up for the latest news from your nonprofit.
Email is the most reliable method to reach your audience. Posts on social media can be easily missed unless you pay to boost their visibility. It's a good idea to have at least two lists — one with just contributors and one that includes both donors and prospects. But be careful to send quality information and send it at a frequency your readers want. If you send communications too often, you may appear "spammy" causing donors to unsubscribe.
4. A news section created by blog posts
Nonprofits can easily get caught up in the next big idea. Passionate founders often have a laser focus on creating new programs and ideas to serve constituents. But don't forget to set aside time to report back to your constituents about how you are doing with your existing programs. Creating new blog posts on your content management system is a great way to:
Document the success of your recent fundraiser
Showcase a case study about a scholarship recipient
Deliver statistics about your contributors.
These posts make great content for an enewsletter and can also help with board reporting. When you put news items in your blog, even those who don't subscribe to your enewsletter will be able to see the success of your activities simply by visiting your website. Larger and more recently updated nonprofit websites are also more attractive to search engines.
5. Volunteer information
On average, those who volunteered in the last 12 months donate ten times more money to charities than non-volunteers. So, make it easy for people to get involved

with your nonprofit:
Maintain an updated list of volunteer opportunities on your website.

Include a volunteer link in your website navigation menu.

Designate a volunteer coordinator to connect volunteers to opportunities and stay connected to this key group.

Create online signup forms for volunteer opportunities.

If your nonprofit is membership based, ask members to indicate in their profile what volunteer opportunities interest them.
6. Contact information
Donors may be diverse in terms of age, education and tech savviness, so offer them different ways to connect. Older donors like to reach out by phone, while younger members may want to be able to message you on Facebook. Meet constituents where they are, but only if staff can fully support each method (such as regularly posting on Facebook or having set times when you are answering the phone).
If your nonprofit is membership based, and if you think members will want to contact each other, consider having a member directory on your nonprofit websites as well. The membership database can be public or available to members only.
7. Events calendar and online event registration
Events — in person or virtual — are a core function of most nonprofits. Your donation platform or membership software should support online event registration and payments. If your site is in WordPress, your software may offer widgets to promote a list of upcoming events in the site-wide sidebar or footer. Event attendees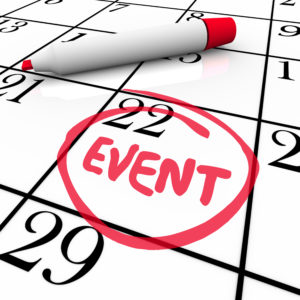 appreciate the convenience of online registration and you'll likely sell more tickets.
8. Clear call-to-action
Is it clear what action you want a first-time or returning website visitor to take? If your main goal is donations, storytelling through pictures and testimonials will show your donors whom they are helping. If you take a look at national charity websites, most if not all of them have a prominent donation button that appears in the primary navigation area. If your goal is driving paid membership, there should be a benefits list on the home page as well as a Join button. Ask friends to look at the home page. Can they accurately answer, "What is the primary action we are asking you to take?"
9. Responsive design for easy reading on desktop, mobile and tablets
Half of visitors to nonprofit websites are using a mobile or tablet device. If people receive your emails and want to take action, be sure that they can complete the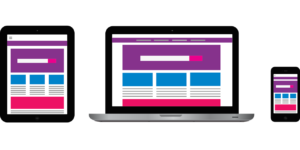 entire task of making a donation on their phone without having to scroll right or zoom in to read. Google also favors mobile-friendly sites in search results. While many organizations have responsive nonprofit websites, some have a donation page that creates frustration with tiny, often unreadable text when viewed on mobile. Test your website to see if it is responsive:
Open your donation or join page on a desktop computer using a browser such as Chrome or Safari.
Grab the right side of your browser window.
Make the browser about as narrow as a phone screen.
What happens:
a. Does the content adjust to the width of the narrower browser window?
b. Or does a scroll bar appear at the bottom of the browser window to allow scrolling right and left?
If the answer is A, then your site is responsive.
10. Pictures and good design
Like the adage says, "A picture is worth 1000 words." Your prospective donors and members want to be a part of an energetic organization. Pictures are the best way to tell that story. You have around seven seconds to prove to visitors that your site is worth exploring. Whether you are using a membership website builder or another platform like WordPress, SquareSpace or Weebly, you should look for templates that allow you to organize information in a way that presents critical information first. Consider running a usability test to be sure you are doing a good job with your user experience.
Have other ideas to share? Let us know in the comments.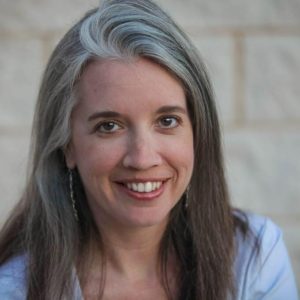 Amy Hufford is a Technologist at MembershipWorks. She has worked in membership technology for more than 20 years and has experience building membership websites with a variety of membership software platforms.