If you are part of a small nonprofit organization, you know all too well  the challenges of limited resources.
While you are constantly trying to increase your fundraising efforts, expand your donor base, and reach more people, staffing and budget can often be limiting factors.
Luckily, technology is here to help! While technology and mobile fundraising platforms can save your organization time and resources in many ways, we are first going to focus on one of the most effective fundraising technologies…text-to-give.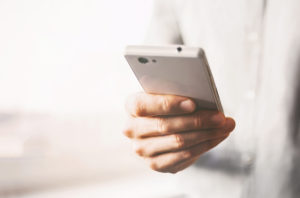 But first, what is text-to-give?
Luckily, there is not much more to the technology beyond its name. Simply put, text-to-give allows your supporters and donors to submit donations to your cause via text message. Typically, a donor will submit a keyword to a phone number via text message and will receive a secure web link they can access in order to enter their donation and payment details.
And that's it.
Instant donations at the fingertips of anyone with a smartphone! Below are some of our favorite benefits of text-to-give as well as tips on how these benefits can help you increase your impact.
Reach More People
One of our favorite benefits of text-to-give is that it instantly allows your nonprofit to reach more donors and increase your base of support. While traditional fundraising means can be effective, text-to-give lets you reach anyone who has a smartphone, making it one of the most accessible fundraising channels available.
Furthermore, it is easy to combine your text-to-give with additional promotion tactics, adding increased visibility to your campaign. Simply include your text-to-give phone number in your email, social, or even mail campaigns in order to reach a larger audience and give them an easy way to donate. Now, you can reach donors outside your local area, and you can accept donations from around the globe.
Easy Donation Process
In addition to the fact that text-to-give will help your nonprofit reach a larger audience, it will also make the donation process easier for your donors. While new methods of online donating are improving the giving process, there's nothing easier than sending a text message!
With just a quick text message and few clicks, the donation is complete, making this one of the easiest donating methods out there. Your guests will not only appreciate the increased ease of use, but they will not hesitate to come back and donate again and again.
Speedy Funds
For small nonprofits trying to make a major impact, availability of funds is crucial. It's one thing for funds to be committed, but receiving the actual money can be a whole new issue.
Luckily, text-to-give platforms offer fast, secure payments that can usually connect directly to your nonprofit's bank account. This means funds are donated quickly and can be available as early as 24 hours from when the donation is made. Sounds like a win-win to us!
Flexibility
Another benefit of text-to-give fundraising is that it is extremely flexible and complements other fundraising formats. A few examples below:
Email Campaign – Are you running an email campaign for donations? Include your text-to-give phone number and a call to action to allow for an easy donation channel for your email recipients.
Mailer – Similar to your email campaigns, simply adding your text-to-give phone number to your messaging can increase engagement and donations by giving donors an easy way to submit their donations.
Fundraising Event – Text-to-give can be a great way to host a live appeal at your fundraising event. Simply display your text-to-give phone number and encourage your guests to start donating. Better yet, try to use a platform that will display the donations and proceeds in real time to get your audience more engaged.
Text-to-Give is Affordable!
At this point, we've covered multiple ways in which text-to-give fundraising can help you reach more people and raise a lot more money.
But what are the cost implications?
Fortunately, text-to-give services are extremely affordable! Our favorite services are those that offer a monthly subscription, allowing you to use the technology throughout the year for a general fund or to support multiple initiatives.
Conclusion
While a complete fundraising strategy will incorporate more than one fundraising or giving method, text-to-give technology is a great place to start when trying to increase your reach and funds raised with limited resources!
Author Bio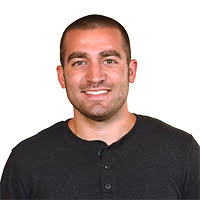 Zach Hagopian is the co-founder and COO of Accelevents, a mobile fundraising platform that powers silent auctions and raffles through online and text-message bidding.  An active member in the Boston fundraising scene, Zach focuses on improving traditional fundraising methods and increasing fundraiser proceeds through the use of the Accelevents platform, and similar products.