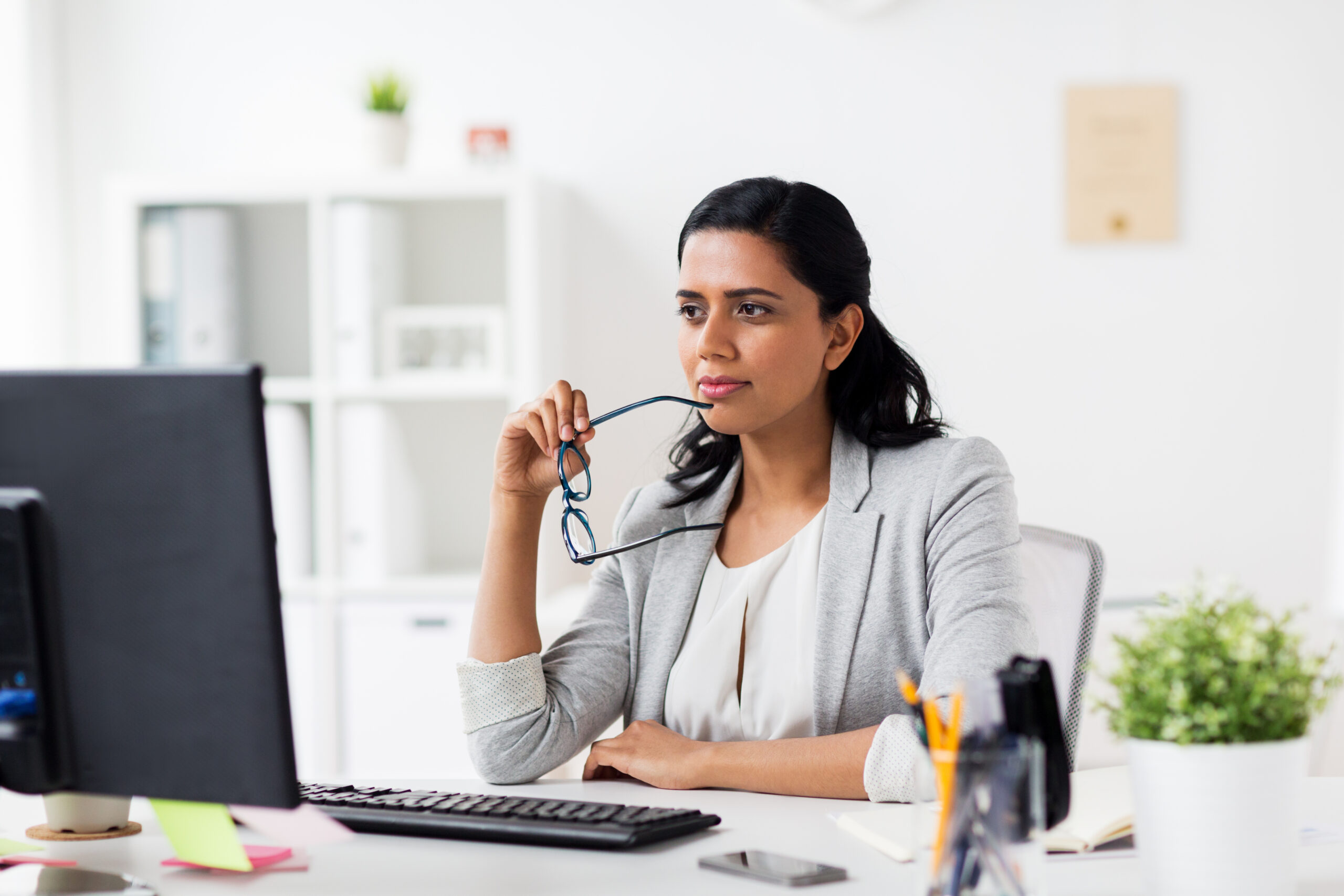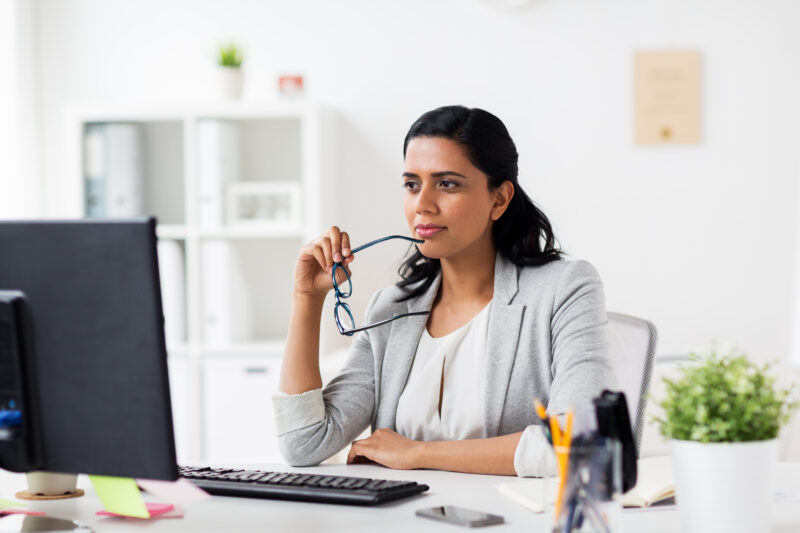 If you have hit the wall with fundraiser ideas, it's time to embrace a better strategy.
In fact, it's time to get off the hamster wheel of ticket sales and fundraiser promotion.
Instead, get on board with donor-based fundraising, so you can focus less on events and more on building up a large, loyal base of donors who will support you through thick and thin.
Look, going from one fundraiser to the next is exhausting and ineffective. It's a broken funding model that just doesn't work long term.
An auction, a calendar sale, a car wash, a t-shirt sale, a raffle, a golf tournament, a 5K, a bake sale… they just don't bring in the kind of money you need to cover your ongoing monthly expenses.
Plus they'll wear you out, wear your volunteers out, and wear your community out.
Fundraisers are transactional. People buy a calendar, a cupcake, or a ticket to a spaghetti dinner and your organization gets the proceeds. Do these people care about your organization's work? Or are they signing up for the golf tournament because a friend invited them? Maybe, but probably not.
Donor-based fundraising is different. It's about asking for money to transform a life, making a difference. The donor doesn't get anything in return. Their donation is a gift that they give because it makes them feel good.
Many people hate to ask people for money. It's easier to ask people to buy a raffle ticket, a chance to win a weeklong stay in a Florida condo.
But as your organization jumps from fundraiser to fundraiser, your team will burn out and your organization won't be able to grow, due to the labor intensive nature of fundraisers. The ROI (return on investment) is not in your favor.  And at some point you will plain run out of fundraiser ideas.
There is a much better way!
Get comfortable asking people to donate to your organization because your organization changes lives. Spend your time building up a base of supporters who value the work your nonprofit does and want to be part of it, supporters who feel great when they donate through your website, because they know their money will change lives.
Shift Your Focus From The Donation to The Donor
So if you're not doing fundraisers, what should you do instead?
Start with the 1-10-1,000 rule to plan a year of fundraising.
This rule says that you need one fundraising event, 10 grant prospects, and 1,000 new donors, all combining to create the revenue streams your nonprofit needs to grow sustainably.
The point here is to focus on growing your donor base, not your event schedule.
To keep track of planning one event, applying for 10 grants, and finding 1,000 new donors, you have to have a written fundraising plan. Trying to keep track of everything in your head will push you back into the routine of pursuing one fundraiser idea after another. A plan will help you stay on track and devote time to these three priorities.
Let's break them down.
One Signature Event
For most organizations, an event has its place on the fundraising calendar.
The key is to choose the right event for your audience and make it a signature event which means it's something that everyone in the community associates with your organization. They look forward to it before it happens and talk about what fun it was when it's over.
What kind of event works for a signature event? Just about anything.
A 5K might be just right for your organization if your community has a lot of people who like to run and if you can make a big enough splash with the event, gaining sponsors and setting up additional revenue streams.
A gala or an auction might be right if your organization has supporters with deeper pockets, including corporate partners who will purchase tables. Do your Board members have friends they could invite to a gala who would spend $125 for a ticket?
I've seen just about everything work as a signature event. It's all about what makes sense for your nonprofit and your audience, and what aligns with your mission. It's also about the energy and effort you put into it.
It can take a few years to get your signature event just right, to figure out who your core audience is, and determine what they enjoy in an event. Plus, it can take time to build up the event's reputation, build up your list of sponsors, and get the right people on the planning committee.
Your signature event will take time to plan – be prepared to spend at least nine months. And be prepared to recruit Board members and volunteers to serve on the planning committee. You cannot plan and execute a signature event alone!
10 Grants 
There's an art and science to getting grants and the point here is to not leave grant money on the table.
Do the research and fill your grant pipeline with the best opportunities you can find. I'd be surprised if you can't find 10 grant opportunities that match your nonprofit's needs.
Local family foundations and businesses are great sources of funding for younger nonprofits without a lot of data and outcomes to share. Many have foundations and you might just be a good fit for what they want to fund. Ask your Board if they know anyone associated with a family foundation.
Next, research peer organizations. They often list their funders on their websites.
Finally, consult a database such as Foundation Directory Online, which may be available for free through your local library. Instrumentl has a free two-week trial. Other services such as GrantStation have affordable annual subscriptions.
Don't make the mistake of sending out a request to every foundation you come across. Instead, look for foundations with interests that very closely match what you're already doing. Research the foundation's 990s to see if they have given grants to similar programs or projects that you need funding for.
Then build out a list of these potential matches.
Businesses are another source of grants for small organizations. Visit your local Walmart, starting with a small Ask such as bottled water for a volunteer event. As you build the relationship, you can ask for more. Credit unions and community banks often have small grant opportunities. Start at your bank. Ask if they have a grants program.
Identify at least 10 funders that appear to be a great fit for your organization and get the deadlines on your fundraising calendar.
Remember, going after grants takes time. You are building a pipeline that will keep grant funding flowing year after year.
1,000 Active Donors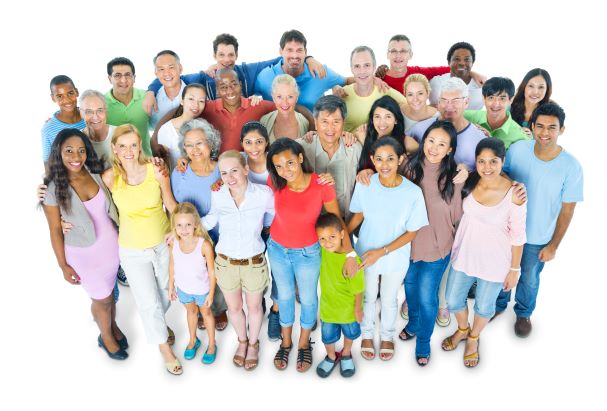 Now, the biggie! Your event committee is working steadily toward your signature event. Your grants calendar has at least 10 realistic prospects and you have your deadline calendar ready. Now it's time to channel the rest of your energy into finding new donors – people who will donate via your website or write you a check.
Where do you start? First, get in the right frame of mind for a year of consistent asking.
See donors as partners. Donors are not purchasers of tickets or t-shirts. They are not ATMs. Your donors are partners in making good work happen. They have the money and you have the programs. Put them together and your mission gets accomplished!
See donors as people. Donors are ordinary people who believe your organization's work is important. They might not be rich people. People of modest financial means represent the majority of donors to nonprofit organizations. It's always amazing to get a donor who can write a four-figure or five-figure check. But all donors are valued donors.
Believe in your organization, your cause, and yourself. If you don't believe in your organization, your cause, and yourself, how can you expect others to? Share about your organization's work with passion and confidence. Don't focus on how you're brand new to nonprofits, don't know anything about fundraising, and wish you didn't have to fundraise. Tell prospective donors you are seeking their partnership because the work your organization does is important and cannot happen without donors.
Hold onto kind words. Whenever someone sends a text, email, or note letting you know how impressed they are with your organization's work, how honored they are to give, or how much good you are doing, save these kind words. Put them in a digital file or print them out. When you feel discouraged, let their words give you a boost.
Plan A Year of Asks
Make a plan for a year of asking people to give your organization money. You don't want to just ask whenever you need money. It's better to have a plan that's been purposefully thought out so your asks make sense and so you can do some relationship building in between the Asks.
Here are some ways you can ask for money that you might include on your calendar: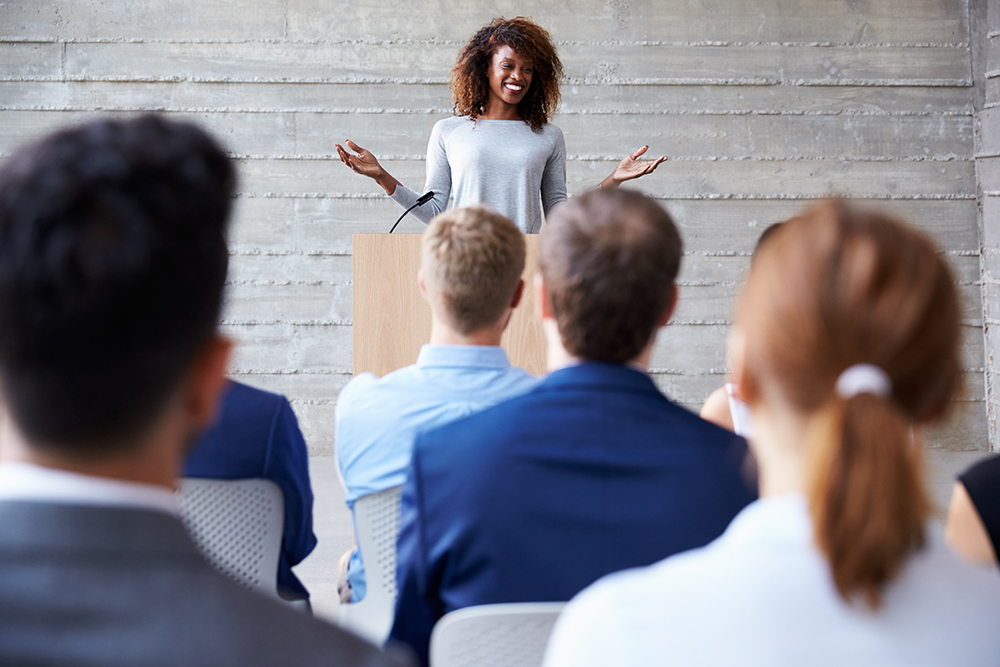 Speaking engagements. Who can you get in front of to talk about your organization's work? Church Bible studies? Community organizations? Garden clubs? Women's clubs? Men's clubs? Rotary Clubs? College groups? Who are the big employers in your market, and do they have employee volunteer groups? Can you get in front of them?
Get out in the community and talk about your organization's work. If you are not comfortable speaking in front of people, join Toastmasters or a similar program.
You can often find groups of people who are great potential donors for your nonprofit, and by making a heartwarming presentation, you can gain new supporters. So, do some research, make a list of great speaking opportunities, and go after them!
House gatherings. Who will host a gathering in their home of friends and family members who might be interested in your organization's work? Your Board members? Your volunteers? Your friends?
A house gathering is less formal than a speaking engagement. It's a social event. You give a brief presentation, and the host makes a light Ask. (The host also provides the venue and light food and beverages, keeping this strategy from becoming an event you have to plan.) Start with people you know who enjoy hosting parties. You may be surprised at how willing people are to open up their home for a good cause.
And because of the relationship between the host and the guests, people are very likely to say "yes" to making a donation.
Tabling. Does your community have farmer's markets on the weekends where you can find ideal donor prospects? See if you can set up a table to introduce people to your work. Other festivals and mission fairs offer low-cost tabling opportunities.
You will need some props to make your table appealing: A nice banner, some print collateral (not much, most people don't want it), a QR code that leads people to your donor page, and maybe some little freebies like magnets or stickers. Wear your organization's t-shirt and let your passion shine through with every person who drops by.
Offer people a way to give you their email to join your mailing list so that even if they don't want to give that day, they can find out more about what you're doing in your next newsletter.
Campaigns. A campaign gives you a rallying point for asking for money when there is no event tied to the Ask. A campaign can be a short period of sustained Asks through various channels, including your Facebook page and email list. Think of a specific, urgent need you can seek funding for. Set a realistic goal and get started Asking.
Ask your Board members, volunteers, and everyone associated with your organization to reach out to their networks and encourage them to give to the campaign. Depending on your organization, it might be a good idea to run a campaign in the Spring and again in the Fall. Then run an end-of-year campaign to get those last-minute donations.
Three might be just right for your organization. If you think you can add one more, consider a crowdfunding campaign about a particular, urgent need and squeeze that in between your Spring and Fall campaigns.
Or consider running "tiny" fundraisers on Facebook like a $5 Friday or a Wish List Fundraiser. These can usually be done in a day (or two) and raise money for specific needs.
Build Your Ask Capacity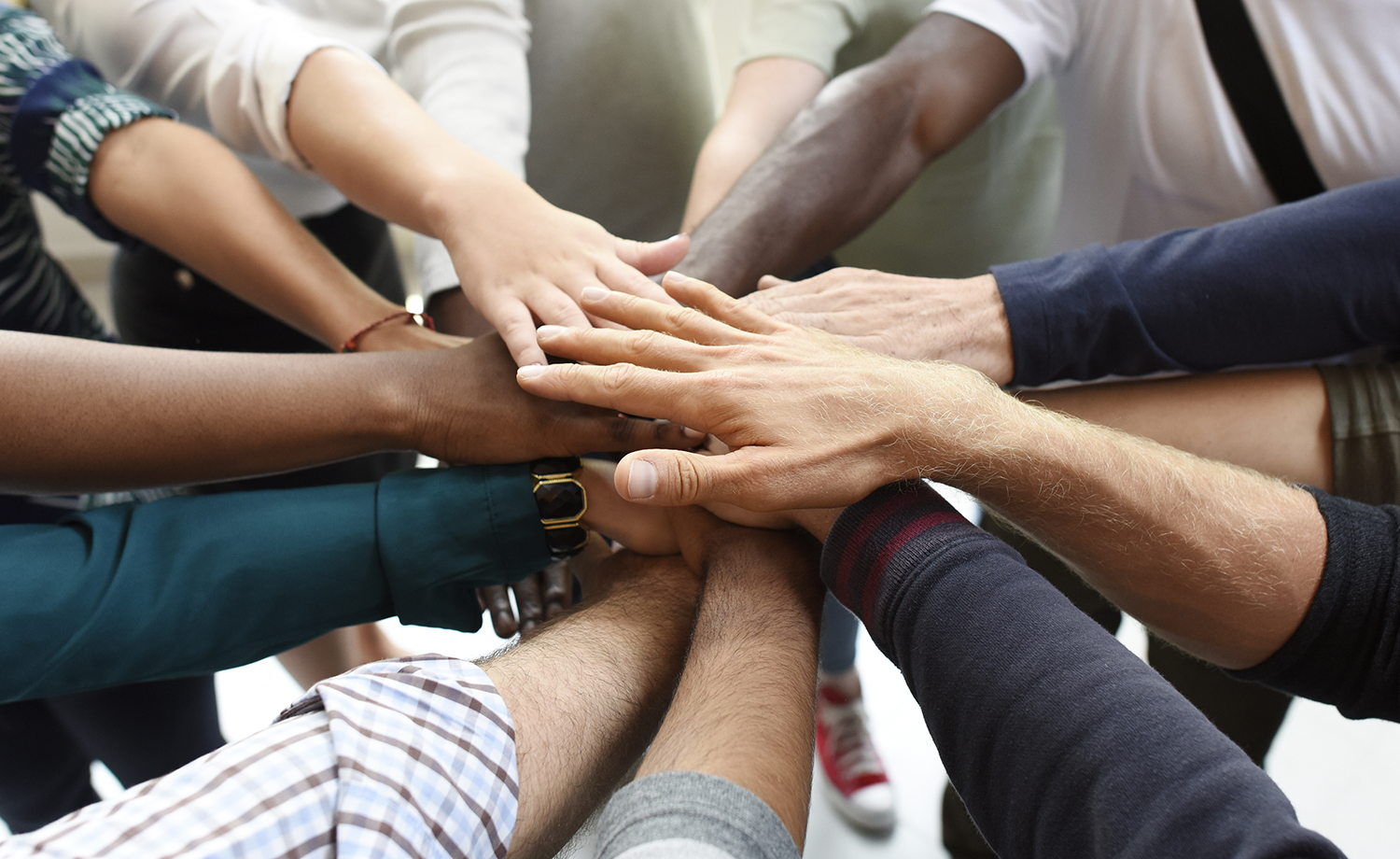 If you are the only person out talking up your organization, you will have a hard time getting 1,000 new donors.
You need a team to build your Ask capacity. Get your Board, volunteers, and supporters of your organization's cause involved in helping you.
See how many speaking engagements your team can set up, how many house gatherings your team can schedule, how many events your team can table, how many ways you can push out your campaigns.
Be realistic about what you and your team can do without burning out. But be ambitious!
Get out there and talk about the problem your organization addresses and the work your organization does. Be forthright and proud, not apologetic. Then, ask everyone in attendance to consider supporting your organization's work. Make it easy for them to give by check or donate through your website.
Offer other ways to get involved such as volunteering and  signing up for your email list. Today's volunteers may be tomorrow's donors.
Just make it easy for people to say "yes."
Stay on Top of Everything 
It's a lot to manage, right?
You may be asking how this strategy is easier and less time-consuming than running a series of fundraisers. It might initially be harder, especially if you are pushing through your fear of asking for money.
But this approach is sustainable. Fundraiser after fundraiser is not. 
You are building a donor-based fundraising effort that will deepen over time. Your loyal donors will provide reliable revenue in good times and bad, and you will keep welcoming more donors into the fold.
You will get comfortable with the grant-writing process and timelines. You will become more astute at recognizing a great fit when you see it. You will get better at letting go of opportunities that don't fit. You'll get really good at describing the need, how your nonprofit addresses that need, and how you measure success.
And your signature event will get easier to pull off with each year as you learn from previous events and adapt your program to the needs of your audience.
To manage your donor-based fundraising shop, do these things:
Find a project management system and use it. There are too many details to keep everything in your head. I love Trello, but there are many free tools available.
Plan for the year. You can't predict changes that will come your way, but you can map out your fiscal year, knowing you can make adjustments.  Your annual fundraising plan will become your go-to management tool, showing you where to focus your time and energy.
Get people to help. You can't do it alone. Build committees made up of Board members, volunteers, and community members to focus on your annual event, grants, and new donors.
Can you recruit and train a speaker's bureau to go out and talk to groups? Some people enjoy speaking in public. Let them know their role isn't to beg for money. It's to tell people about the organization's purpose and work and invite them to be part of the work by donating.
Consider a virtual assistant to manage some of the details. A virtual assistant can take care of many of the details, such as logging donations and sending acknowledgments, freeing up your time to focus on new donors.
Do a quarterly check-in to ensure you are making progress toward your goals. Check in on your progress toward your signature event, your grants pipeline, and your goal of 1,000 new donors. What's working? What isn't? What can you change to make things better?
Be patient. Building a sustainable fundraising effort takes time. Each speaking engagement may only bring five donations, on average. But you will get many more people willing to sign up for your email list. Through strategic email marketing, some of these supporters will become donors. Building up a signature event also takes time, as does a grants pipeline. But it's all worth it in the end.
The difference with donor-based fundraising is that in three years you will be much farther along than you are today. In five years, you will be light years ahead. If you just go from one fundraiser idea to the next, you won't see this kind of growth. In five years, you will just be tired.
The Bottom Line 
As you build a base of supporters, in tandem with a signature event and a thriving grants pipeline, you will grow your budget, expand your programs, hire staff, and plan for the future.
And you will be able to sleep at night, knowing you have a proven fundraising model in place, one that will sustain your organization's work year after year.