Setting a good foundation is important in any endeavor, but especially when you start a nonprofit.
Good preparation can mean the difference between vibrant programs, happy donors, community support and…disaster.
You're here reading this so obviously you're the kind of person that understands the importance of taking all the right steps from the very beginning.
There's so much to do to get your new nonprofit up and running, it's hard to know exactly where to focus.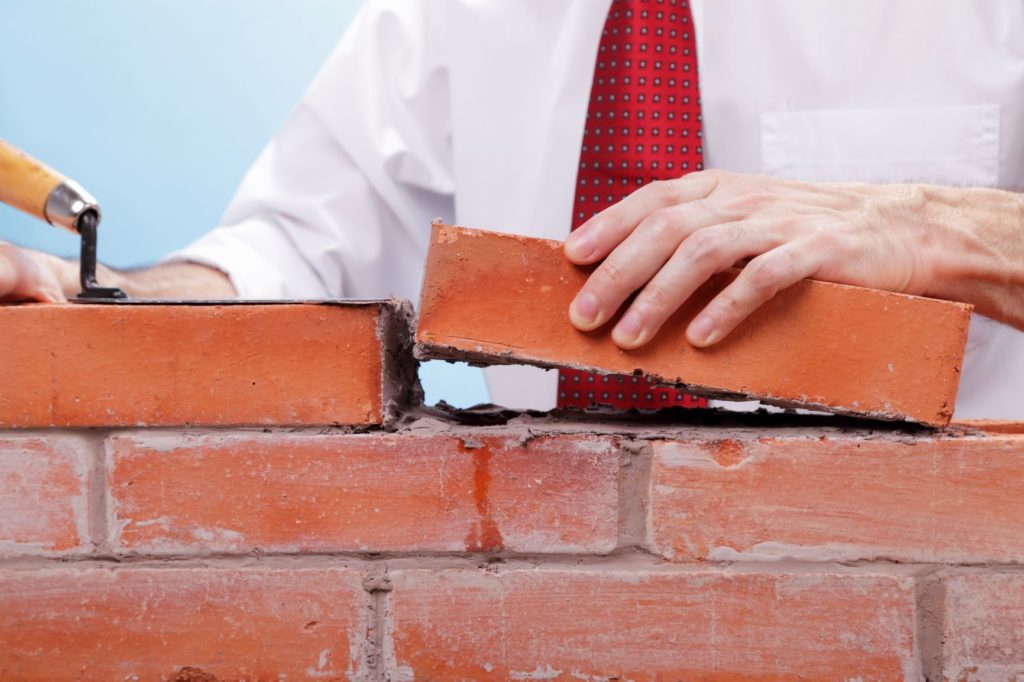 Whether you're considering starting a nonprofit, you're in the process, or you already have a nonprofit, building on a solid foundation is critical to your long-term success.
Without a solid foundation, your organization is like a house of cards that can EASILY come tumbling down!
When you launch your new venture before you've done your homework, it can be tough to find participants for your programs, difficult to find volunteers, and nearly impossible to raise the money you need to operate.
So, let's get you off on the right foot, ok?
Here are some of the most important things to consider as you start using your passion to make the world a better place!
WHY will your nonprofit exist?
Okay.  This sounds like a no-brainer.
You're starting a nonprofit to make a difference:
Finding homes for dogs that need families
Tutoring students to help them learn to read and do better in school
Feeding hungry people
Sheltering domestic violence survivors
Something else equally important

There may be other organizations doing similar work, but you have seen a need (let's call is a special niche) that you believe you can uniquely address.
What is that need?  Why you?  Why now?
The very first thing you need to do is sit down and articulate the answers to those questions.
As you consider WHY, there are a couple of things you should do to help clarify your vision and your goals.
Complete a needs analysis – When you start a nonprofit you should find out if other organizations are doing similar work. Are you duplicating programs…or are you improving programs and/or adding new and needed services? How many people need this service? Do you need to meet any special requirements to provide the service or do you need staff and volunteers who do? Does the program need to be near public transportation, or will you need volunteers to ferry the participants to you? You can hold focus groups or talk to people who run similar programs in other areas, all the while keeping in mind your own special abilities and skill set. Consider both the problem and where you fit into the solution.
Write a mission statement – A mission statement is a short, clear statement of what your organization exists to do. When writing an effective mission statement, use simple words with no acronyms, no insider language, and no jargon. The mission statement should pass the t-shirt test. In other words, it should be no more than about 15 words long — just enough to fit on a t-shirt and still be readable. A great example of a mission statement is this one from Habitat for Humanity, "To provide simple, decent, affordable housing to families in need."  It answers the questions of why it exists, the people it serves, and the impact it will have on the community. A good mission statement will help keep staff, Board, and volunteers focused on your goals and communicate your mission to donors, potential donors, and the community at large. Carefully think through your mission statement because that little group of words has a big job to do!
Build a solid foundation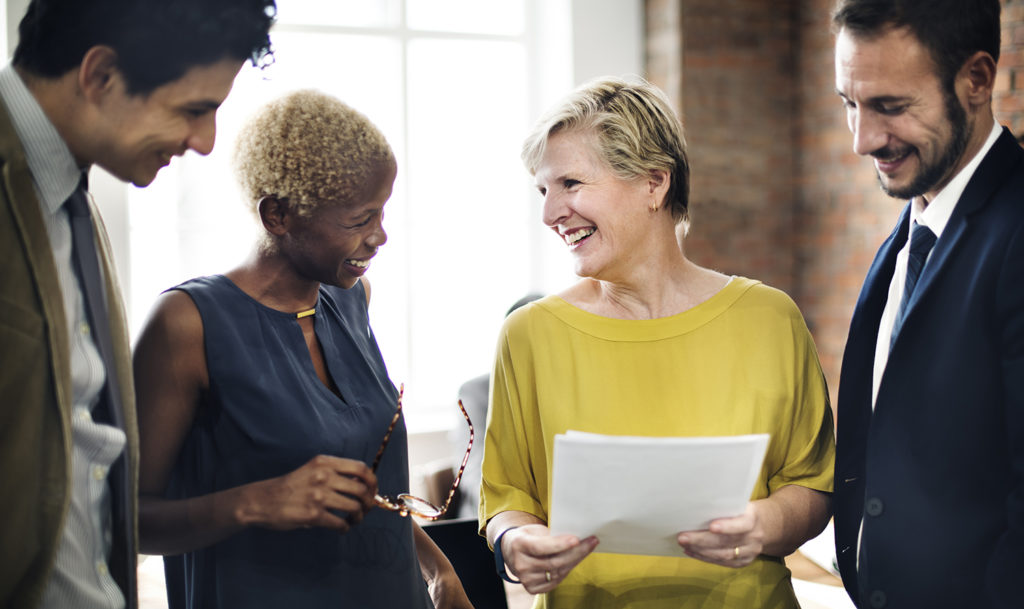 Nonprofits are passion in action.
The passion brings in donations, which support your programs and services — producing outcomes and impact that change lives.
When you start a nonprofit, you need to build a solid foundation and put structure in place that will support you to operate effectively and efficiently.
Take the time to establish infrastructure right from the start so that your Board, your budget, and your services support your mission.
If you skip this step and try to go straight to the fundraising, you'll have big problems later.
Even though you may make a lot of changes in the first couple of years, it's important to have this structure in place.
People will feel far more comfortable supporting a new nonprofit with well-thought-out plans and systems.
Recruit your first Board – Your nonprofit's first Board can be a help or a hindrance, so choose your Board members carefully! How many Board members do you need? Your state may have a required number so find out before you start recruiting. The IRS requires at least three members and frowns on all Board members being from the same family. Remember than an odd number of Board members will prevent tie votes. Board members should help you secure funding, recruit volunteers, and find program participants. They may have to serve as volunteers and take on extra work until you get a roster of volunteers in place! It's important to set clear expectations of time and duties at the very beginning, so don't soft pedal what you need done. The important thing is to choose people who have the skills you need for success and are willing to use them for the nonprofit's greater good.
Obtain 501(c)(3) or other legal status – To work as a tax-exempt, charitable foundation in the U.S., you will need to register with the IRS using either standard form 1023 (or 1023-EZ if you estimate that you will bring in less than $50,000 per year over the next three years). This step usually takes place after incorporation in your state. The fee for the standard form is $600 and the EZ is $275. The IRS uses this form to determine that your organization has been established for non-profit purposes. It typically takes between 2 and 12 months for the IRS to approve your status so factor that into your plans. The form should be filled out within fifteen months of formation, but most organizations find it easiest to fill out the form as soon as possible. Extensions may be possible, but after 27 months the status may not be retroactive. The 1023 is a complicated form and you might benefit from the advice of a professional like an accountant or an attorney when you're completing it. If you're outside the U.S., check with your local, regional, and national government to find out what requirements you need to meet.
Decide on services and programs – When deciding on a program, ask yourself these questions: Does it fit the mission statement? Does it have Board support? Will donors give to support it? How will you know if the program is working? You will need a system in place to evaluate the results so that you can change things that aren't working. You will also want to share successes with your donors, so a good feedback system is also important. Another good question is what resources will you need to carry out the program? It could be something as large as a building or as small as pencils and paper. Take some time to consider every resource you're likely to need and the cost involved so you can fully develop your program and get the funding ready.
Establish an organizational budget – When you start a nonprofit, you don't have past numbers to rely on, so plan carefully! You will need to estimate both expenses and revenue for the coming year based on what activities you plan. What program goals can you realistically achieve in the first year and what resources and staffing will you need? Have you considered the cost of software you'll need? What expert or legal help will you need? On the revenue side, don't use hope as a strategy. Create a fundraising plan to supply the revenue you need and conservatively estimate how much you can raise. If you overestimate potential funding, you may have difficulty paying the bills later on! A mentor or coach can help with this. Your first budget is critical for success, so put the necessary time and energy into it.
Choose software systems – Choosing the right software is important because these are tools you'll use regularly and they need to get the job done. Two of the most important software systems you'll need to have in place are donor management and accounting. A little research can help you identify the best software for your situation. It's best to have these two systems in place right from the start since changing your systems midstream can be difficult, time-intensive, and costly.
Raising awareness and support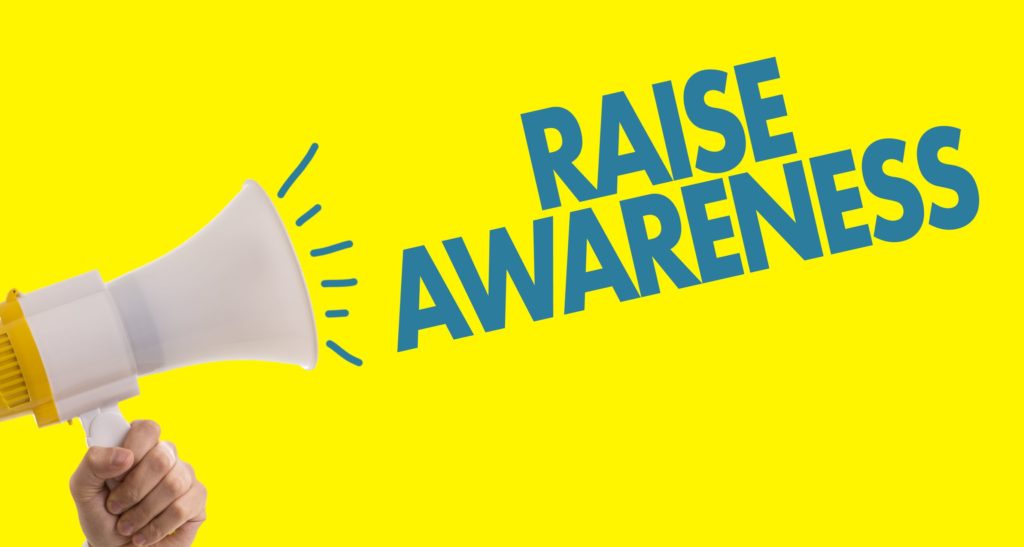 When you start a new nonprofit, you need to raise awareness and support for your cause fast because without resources, you can't get your new venture off the ground.
Fundraising is particularly important for a new nonprofit. More than half of nonprofits fail in their first year due to – you guessed it – lack of funding.
If you don't want to be part of that statistic you have to hit the ground running. You don't have time for trial-and-error or efforts that bring in money in little dribs and drabs.
You need to let people know about the difference your nonprofit will make and how they can get involved.
Decide on your brand. Before you start telling people about your nonprofit, you need to get clear about what your nonprofit will stand for and the impression you want people to have of the organization. Your logo, tag line, key messages, and website will all reflect your brand, so decide on this before you undertake any marketing or public awareness campaigns. Your brand is the promise you make and the expectations you set in the hearts and minds of your constituents, so think carefully about what that will be for your new nonprofit.

Build a user-friendly website. Your new nonprofit will need an online presence and that begins with a user-friendly website. You can't just throw some text on a page and call it done – your website must answer the questions in a visitor's mind and provide a great experience so the visitor takes the next step with you, whether that's giving, volunteering, or signing up for services. Your website must be visually pleasing, easy to navigate, and easy to understand. It needs to load fast and look great, especially on a smart phone or tablet. Take the time to plan your first website carefully. It doesn't have to be big or expensive, but it does need to be well-done.

Spread the word locally – People won't give, volunteer, or use your programs if they don't know your nonprofit exists. So, spreading the word is critical when your nonprofit is new. Speaking gigs and getting your story in the news are two great ways to spread the word to your local community about your new nonprofit, especially if you carefully craft your message so that it resonates with the audience.

Use social media – When you start a nonprofit these days, you have an amazing (and free!) resource at your disposal to easily reach and communicate with people: social media. Use the social media platforms where your ideal donors are hanging out. Tell your story, engage people, and give them value, and they'll be interested in hearing from you regularly. Plus, they'll share with their friends! Create a plan for what you'll post, when, and where, then use a tool like Buffer or Hootsuite to make it easy to post without you personally being online all day.

Find your donors – Who is most likely to support your new nonprofit and where will you find them? Figure out who your ideal donors are, and then brainstorm places to find them. For instance, if you find that mostly middle-aged women are supporting your food bank, then perhaps you can go speak to ladies' groups at local churches. If your goal is to help underprivileged children afford to participate in sports, then you may find that community sports organizations will let you speak or distribute information. A lot of times, people who are very interested in your cause have already gathered in groups, and they are just waiting for someone to give them an opportunity to help!
The Bottom Line
Other resources