Fundraising gets incredibly easier when your nonprofit is practicing donor-centered fundraising.
Being donor centered means you pay more attention to the donor than you do to their money.
In other words, you value the relationship over the donation.
It's like the goose that laid the golden egg – take care of the donor and they'll keep giving.
When you're engaged in donor-centered fundraising, you'll actually attract more donors, like moths to a flame. People love being appreciated and valued.
When you're not doing donor-centered fundraising, you'll repel donors. People can go to any department store and be treated like a nameless, faceless money source.
It seems like more nonprofits would practice donor-centered fundraising, yet so few actually do it.
Why is that?
My theory is that they're too busy trying to keep their head above water. Staff are trying to just get through the day. They're overworked and underpaid, and have more on their plate than they can possibly get done. And most people, when faced with that, just slug away at the "to do" list trying to get things done instead of stopping to make sure they're working on the right things in the first place.
What if you only did the things on your list that deepened relationships with your donors? What would change?
And what are those things?
Donor-centered approach vs self centered
Here's a glimpse at what it looks like when a nonprofit is donor centered.
| Donor-Centered Nonprofit | Self-Centered Nonprofit |
| --- | --- |
| Gets thank-you letters out within a day or two of the receipt of the gift. Makes sure the letter is warm and sincere, and has a live signature on it. | Gets thank-you letters out when there's enough to make a good batch. Sometimes that's once or twice a month. |
| Consistently publishes a story-rich newsletter with content that's interesting and relevant to the donor. Includes great, heart-warming photos and updates on what the donors' gifts have made possible. | Slaps a newsletter together occasionally, but it's inconsistent and not really a priority since it doesn't raise any money. Includes blurbs on things that are easy to write about (but donors don't really care about) like bios of new Board members and new staff members. |
| Makes sure that all communications to donors are easy to read and understand. They're warm, friendly, and conversational, with no jargon and lots of white space. Good graphics and photos are used to make the piece easy to skim. | Uses lots of jargon and acronyms in communications with donors, usually because they're in a hurry and don't stop to think about how donors may not understand "insider" language. |
| Sends out several appeals each year asking donors to support the impact the organization is making. Appeals feature stories of lives being changed and are easy to read with a clear call to action. | Sends out one (maybe two) appeals each year and asks donors to support the annual fund. Appeals are vague and don't specifically ask for money. Donors may be left wondering what they're supposed to do. |
| Focuses on relationships. Carefully considers how everything builds trust with donors and prospects. | Focuses on money. Constantly trying things to bring in donations without considering how donors might feel or respond. |
Tips for being more donor centered
Before you beat yourself up for not being as donor centered as you'd like, know that this is new territory for you.
Understanding you have room to improve is the first step. The second step is committing to improving (ready to do that?). And the third step is finding a place to start.
Let me give you some tips to help you be more donor centered.
1. Decide to become more donor focused and mean it. Placing a priority on donor relationships will help you focus, which means you'll spend more time thinking about it. If you keep it in front of you at all times, it will get easier and easier until it becomes second nature to think of your donors first.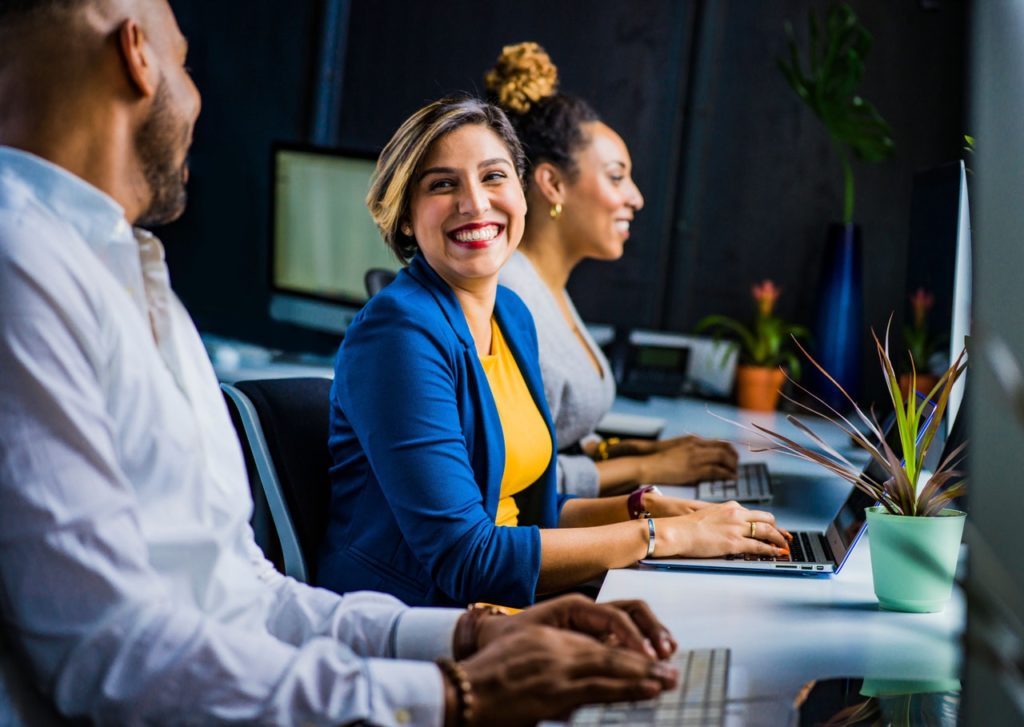 2. Commit to donor-centered communications. Before you write, think about what the donor is interested in, not what's easy to write about. What will make their heart sing? Donor-centered appeals and newsletters are way more successful than self-centered ones, because they give the donor a reason to care and an idea of what their money will be used for.
3. Create a plan to cultivate relationships. Don't wing it. Instead, get clear about how you'd like to see donor relationships grow overall, then think about specific donors and how you'd like those relationships to develop.
Creating a donor-centered culture of fundraising takes time and effort, but the payoff is way worth it. When you pay attention to your donors and care about them instead of their money, you'll likely see donations increase.
And isn't that what you want in the first place?