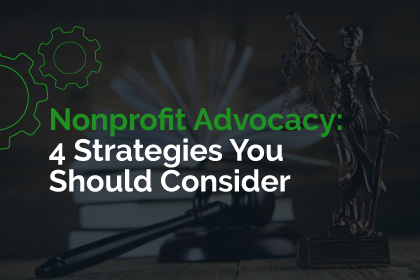 Nonprofit advocacy campaigns provide a unique way for your supporters to get involved in furthering your mission. Advocacy, or speaking up on behalf of a specific cause or group of people, allows your organization to spread awareness about important issues, educate the community, and create positive change.
Effectively running advocacy campaigns can not only solidify your connections with long-term and recurring supporters, but it also allows your organization to grow your network of donors and volunteers who are passionate about your cause. Give your campaign its best chance at success by keeping up with advocacy best practices and strategically applying them to your efforts.
To take your advocacy campaigns to the next level, we'll walk through the following four strategies your nonprofit can use:
Market your advocacy campaign using multiple platforms.
Use supporter segmentation to understand your audience.
Leverage your nonprofit CRM to track campaign metrics.
Focus on volunteer retention.
Although your organization may launch multiple campaigns in response to current developments related to your cause, remember that nonprofit advocacy is an ongoing process. Consider these advocacy strategies both in light of short-term efforts and long-term initiatives to give your organization the best chance at creating lasting change. Let's dive in!
1. Market your advocacy campaign using multiple platforms.
For your advocacy efforts to succeed, you need to get the word out about your cause to many different audiences. By marketing your campaign across multiple platforms, you'll create more touchpoints where new and existing supporters can learn about your advocacy efforts and respond to calls to action. Plus, you'll spread awareness of your organization and its brand as you go.
Some popular nonprofit marketing tools you can leverage for your advocacy campaign include:
Email marketing. An effective email will draw supporters in with a compelling subject line, inform supporters how their support will make a difference, and provide opportunities to get involved immediately. When you connect with new supporters, collect their email addresses so you can add them to your contact list.
Social media. Social media can help bring supporters together and expand your reach as your followers comment on and share posts about your advocacy campaign. Although it's tempting to create an account on every social media site out there, you'll have more success if you focus on creating high-quality content for a smaller number of platforms.
Your organization's website. Your website serves as the main hub of information for supporters to learn about and connect with your cause. Create a dedicated page for advocacy to compile important updates, event dates, links to downloadable educational resources, and calls to action.
Direct mail. This traditional channel can supplement your digital marketing efforts by giving supporters a personalized, tangible explanation of your cause and ways to get involved. To tie your marketing efforts together, include a QR code or easy-to-type link to your advocacy web page in your direct mail message so supporters can take action quickly.
The key to effective multi-channel marketing is to balance quantity with quality. To concentrate your efforts, track your engagement rates on each marketing platform. If you notice that certain platforms are gaining significantly more traction than others, you may want to reevaluate your approach to underperforming platforms to reach your audience more effectively.
2. Use supporter segmentation to understand your audience.
As with any other outreach efforts your nonprofit conducts, spreading the word about your advocacy campaign becomes more effective when you understand your audience. However, knowing your audience can become complicated when you realize that you need to take both new and existing supporters into account, as well as community leaders or policymakers who could help you effect change.
Your organization can make this more manageable by dividing your audience into smaller groups based on shared characteristics. Start by using the donor data you've collected to segment your existing supporters by their:
Demographics, such as age, location, education level, and family status.
Past engagement with your nonprofit, including donation amounts, giving frequency, volunteering, and event attendance.
Relevant interests and motivations for being involved with your organization.
Once you analyze this data and create your supporter segments, you can tailor your advocacy campaign marketing in ways they'll be receptive to. Segmenting existing supporters can also help you predict the demographics and interests of the best potential supporters to reach out to.
To understand community leaders and policymakers who may be interested in your advocacy work, research their interests and positions to prioritize the most likely supporters. Always make sure you're handling interactions with these individuals appropriately and focusing on your shared goals to earn their support.
3. Leverage your nonprofit CRM to track campaign metrics.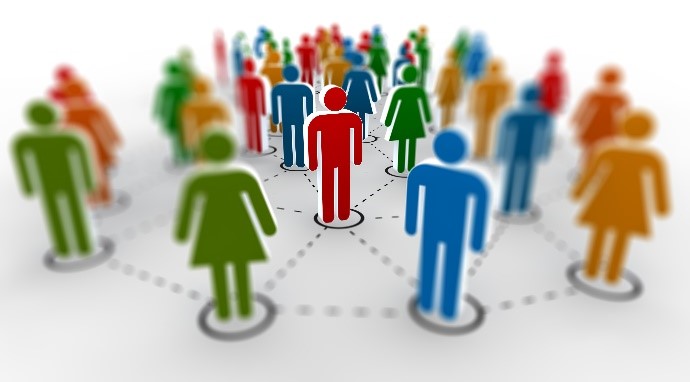 Your organization's CRM software not only tracks data for supporter segmentation but also can be used to monitor the overall success of your advocacy campaigns. While your advocacy campaign has a unique purpose, it should still coordinate with your nonprofit's overall goals. This means that you should document participation in your advocacy campaigns as you would other types of supporter engagement.
Some key campaign metrics to track include:
Supporters' completion of specific activities, such as downloading educational resources, registering for events, or participating in click-to-call initiatives.
Feedback on advocacy outreach messages, as you can create better, more responsive content by incorporating your supporters' thoughts and preferences.
Overlap between advocates and donors to your nonprofit, since an advocacy campaign can often be a stepping stone on the donor journey.
You can also take your campaign to the next level by using specialized advocacy tools. CharityEngine's page on nonprofit advocacy software explains that these tools can help you concentrate your messaging strategy, develop automated communications, and track various data points. Look for an all-in-one CRM solution that includes advocacy tools, or at the very least, make sure your advocacy software and CRM integrate. That way, you can store and analyze all of your advocacy campaign and supporter data easily.
4. Focus on volunteer retention.
It's no secret that donor retention helps nonprofits develop sustainable support in a cost-effective manner. The same is true for volunteers, who are a critical factor in your organization's ability to launch advocacy campaigns.
Try these tips to retain your advocacy campaign volunteers over time:
Acknowledge and thank your volunteers for their efforts. Send personalized thank-you notes after events or major initiatives and include free merchandise branded to your organization. To take your recognition a step further, consider hosting volunteer appreciation events once or twice a year.
Build community among supporters. Volunteer appreciation events are also a great way to bring your volunteers together so they can get to know other individuals who are passionate about your cause. Encourage new supporters to interact with experienced volunteers—the experienced volunteers can serve as mentors, helping to build stronger relationships and encourage the new supporters to keep volunteering.
Leverage volunteer grants. According to Double the Donation, volunteer grants allow your organization to essentially earn free donations as certain companies will contribute to nonprofits where their employees have volunteered a certain number of hours. Plus, if supporters know they're eligible for a volunteer grant, it can encourage them to continue their involvement with your organization as the grant will multiply the impact they're making.
The Bottom Line
Just like nonprofit advocacy as a whole, volunteer retention is a long-term process. Remember not only to thank your supporters every time they volunteer with your organization, but also to ensure you're creating a positive experience that makes them want to return.
About the Author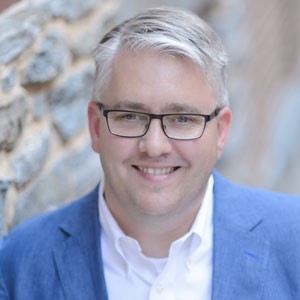 Dave Martin is the VP of Marketing for CharityEngine. He is a digital marketing expert with a unique combination of nonprofit and for-profit experience. Earlier in his career, Dave worked in global telecommunications marketing, product management, and product development both in the United States and Europe. Dave has a BA from the University at Buffalo, an MIA from Columbia University, and an MA from the Katholieke Universiteit Leuven in Leuven, Belgium.
No matter the cause or end goal of your nonprofit's advocacy campaign, you'll need targeted strategies to reach supporters and inspire them to take action. Leverage your connections and invest in the right software to unite your supporters and create lasting change.